"Exceptional speakers. Actionable tactics. Lots of snacks." Mozcon's slogan nicely encapsulates the exciting and informal atmosphere of this event. In mid July, the world's leading online marketers gathered in Seattle for the industry's most important conference. Also in attendance was Roger, the robot mascot of Moz, the American firm that organises the event. 
Search engine optimization (SEO), brand development, conversion rate optimization (CRO), analytics, mobile landscape… these are just some of the keywords thrown around during three days of presentations: a unique programme (with no parallel sessions) with a couple of thousand participants (the conference was a sell out).
 This year, MozCon's legendary social events (like #MozCrawl, where attendees mingle informally in some of the city's favourite bars) had a tinge of sadness. In fact, this is the last year that Rand Fishkin, the event's charismatic founder, will be at the helm of Moz. Fishkin is moving into a consultancy role and will no longer be involved in the day-to-day running of the firm.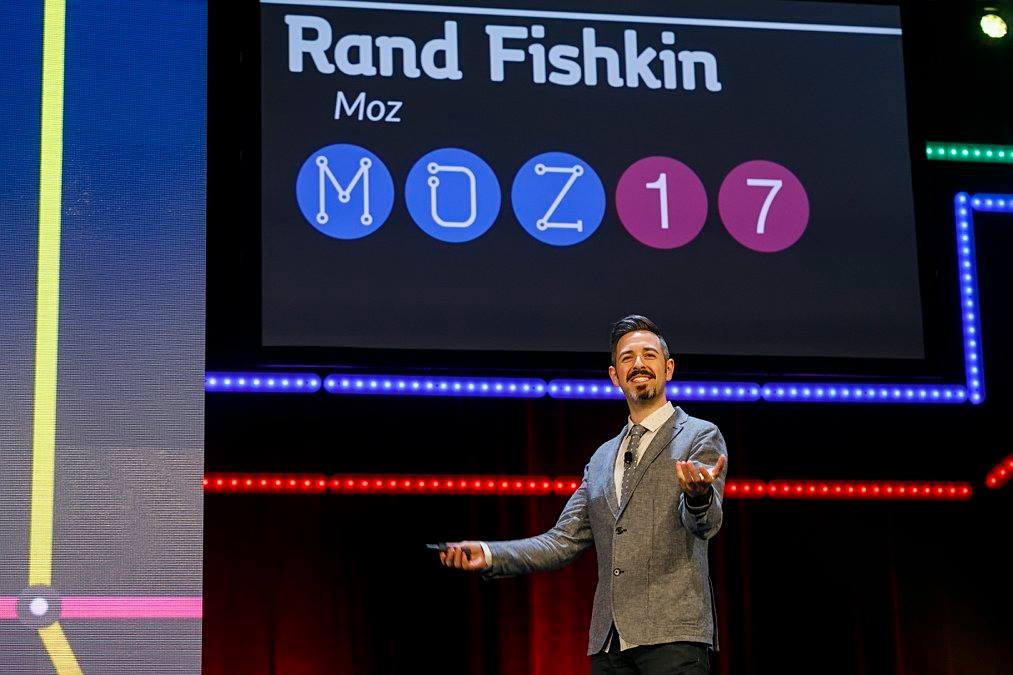 One of this year's most acclaimed speakers was Lisa Myers, CEO of Verve Search. Myers has had huge success with viral campaigns like Director's Cut: a campaign that ranked the most violent films, in other words, those with most deaths (spoiler alert: top spot went to The Lord of the Rings – The Return of the King, with more than 800 kills). Or Unknown Tourism: an ad campaign for tourist destinations that used vintage-style posters featuring extinct animals like the dodo or moa. Myers urged people not to fear failure: "You have to be willing to come up with shit ideas in order to come up with great ideas," she said, not mincing words.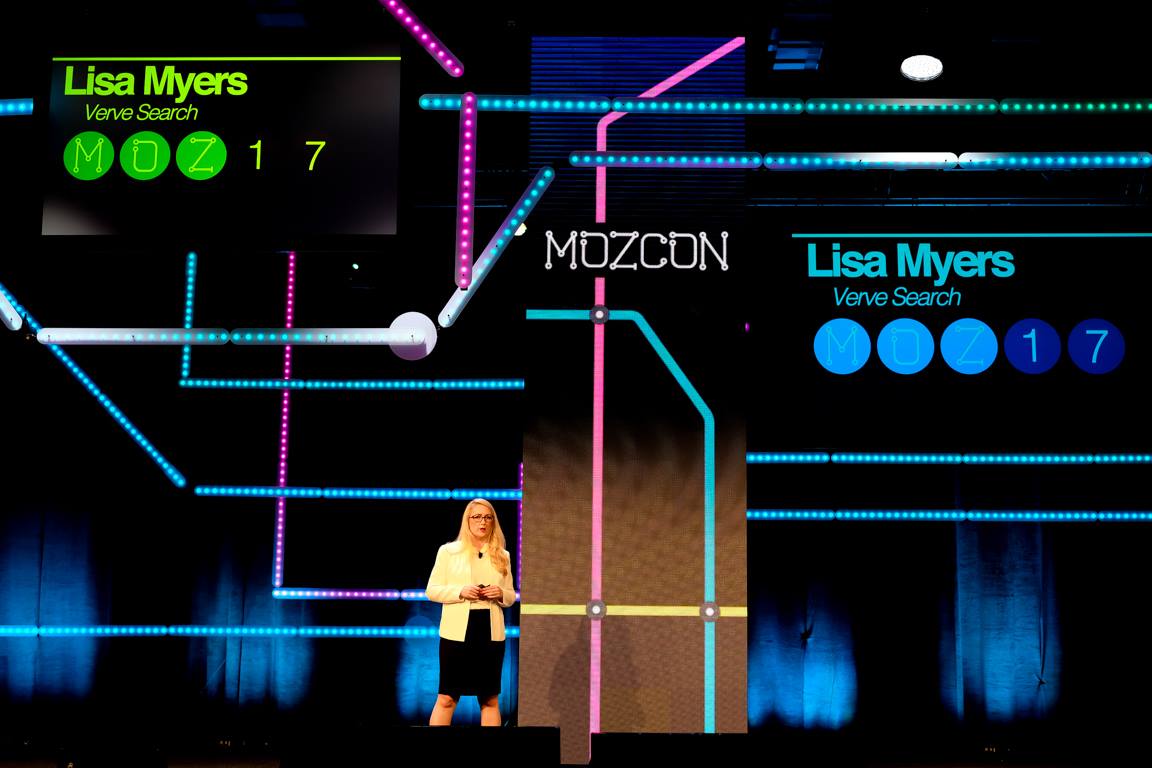 The scale of a campaign doesn't matter, according to Phil Nottingham (Wistia) and Ian Lurie (Portent, Inc.). Nottingham emphasised that the new wave of social platforms based on video don't need massive productions: small, cheap videos can be more than enough to find out what interests the target audience. Lurie showed examples of how a one-man team can create great content.
 The key lies in understanding that one of the main motivations behind a purchase is not the product itself, but the transformation that the product can bring to the life of the consumer. This is the central idea conveyed by Tara Nicholle Nelson, author of 'The Transformational Consumer'. Health, wealth and wisdom are key consumer aspirations. Accompanying consumers in their quest to realise these aspirations is a fundamental concept.
Philosophical approaches aside, most of Mozcon was dedicated to the seemingly endless technological challenges facing marketing. Various speakers, like Matthew Barby (HubSpot), Joanna Lord (ClassPass) and Pete Meyers (Moz) warned of the risks in focusing too closely on optimising marketing strategies for current search algorithms. No strategy lasts forever: not just because competitors can invent better ones, but also because Google and other channels can change their algorithms practically from one day to the next. That's why it worries experts when conversion of traffic into sales only happens through one channel: if that channel dries up, the damage can be significant. It's important to diversify.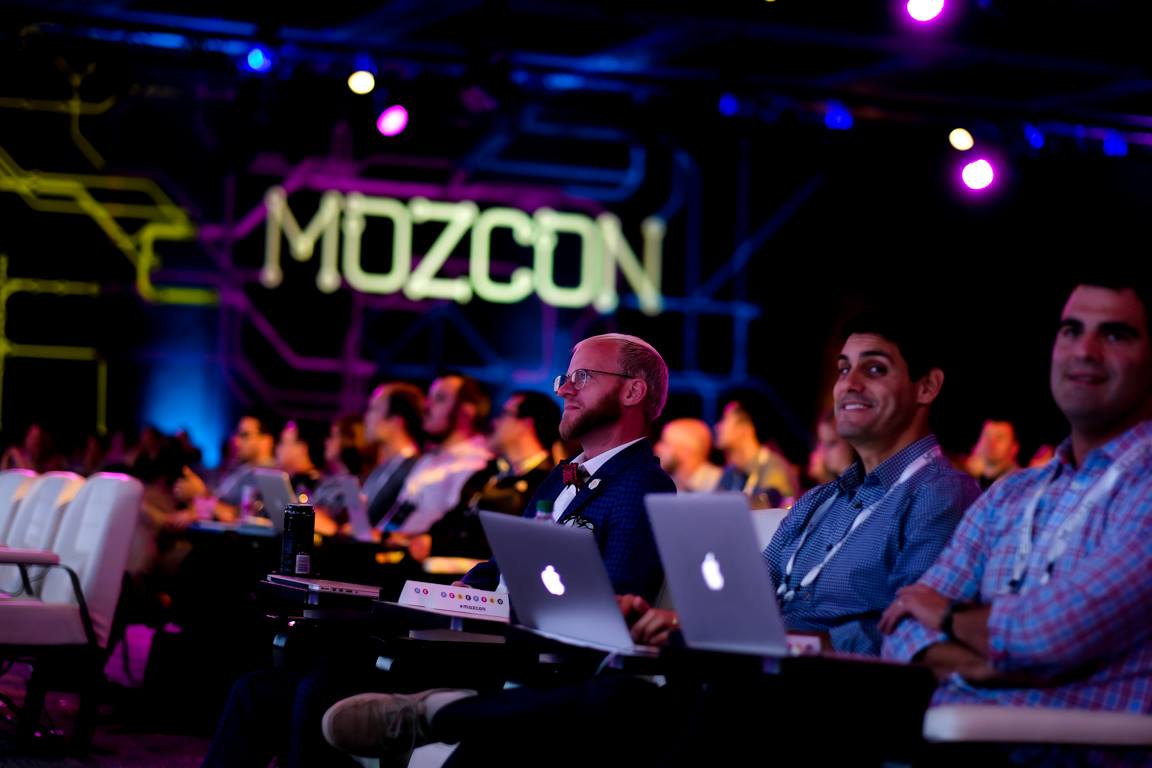 Joel Klettle (Business Casual Copywriting Ltd.) highlighted another fundamental question. Campaigns or copy that can generate sales have to be based on how consumers think. But how do you get into their heads? Klettle believes that trying to imagine what's inside the consumer's mind or making vain assumptions is a waste of time. First, you have to ask them: survey your consumers. Next, you need to understand that consumers aren't interested in a product's features, but in the benefits that it can bring. Last, and very practically, it's important to structure copy and websites based on consumer priorities.
"Be the content you would want to find," is how Wil Reynolds (Seer Interactive) summed up this philosophy. Reynolds looked in depth at the art and science behind identifying better keywords for improving search engine ranking, particularly on Google, which accounts for 65% of online search. But the title of Reynolds' presentation is significant: "I'd rather be thanked than ranked". Stephanie Chang (Etsy), for her part, outlined a series of techniques for experimenting with SEO to find out which strategies are most effective.
As good as keywords and other techniques for increasing online visibility may be, there are some situations where nothing beats a paid advertising strategy. Kane Jamison (Content Harmony) set out eight strategies for paid promotion that trounce results from organic traffic. Rob Bucci (STAT Search Analytics) reverse engineered Google's algorithm, giving examples of situations where a paid strategy is the winning strategy.