We've just got back from OFFF Barcelona 2018, a festival that featured more than 80 different sessions, including conferences, workshops, exhibitions and interactive installations, organised to inspire designers, artists and creatives from all over the world.
As well as partnering with the event as a technical sponsor (producing some of the displays and promotional items given away at the festival), Pixartprinting fully embraced OFFF's spirit by providing visitors with a survival kit to get them through three days of workshops, seminars and networking!
OFFF Barcelona gave Pixartprinting an amazing opportunity to spend three days in close contact with a vibrant community of creatives and graphic arts professionals.
Here's a brief summary of the artists and presentations we were particularly impressed with.
Designing a logo by hand
In his workshop, William Paterson explained how to design a logotype, from the initial sketch through to the digital file. Participants learnt how to invent original forms for the various letters and were taught how to transform the drawing into a vector file using Adobe Illustrator's Pen function.
William is an artist and designer who specialises in calligraphy and logo creation, and he has become famous for his YouTube video tutorials on graphic design and hand lettering. He is also the author of a book entitled 'Learn in 15 Minutes: Calligraphy', a manual packed with exercises and examples for anyone who wants to try their hand at this art form.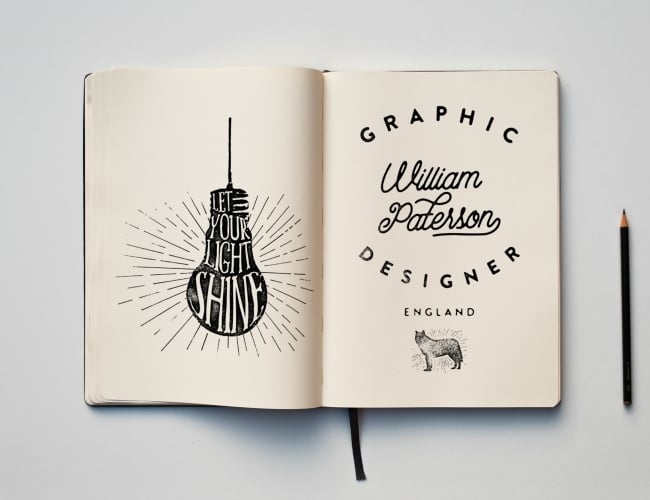 Jan De Coster and the allure of robots
The founder of the Slightly Overdone production studio, Jan De Coster, is an art director, multimedia producer, artist and teacher. Over the last five years he has developed a particular interest in robots, their role in society and their interaction with humans, and so he has started to build them, combining his know-how in physics with his passion for designing fictional characters.
His creations explore the boundaries between man and machine, fashioning empathetic and sensitive robots that can interact perfectly with their surroundings. Jan De Coster's robots are miniature design masterpieces that offer an interesting reflection on contemporary society. A good example of this is gEOF, a robot with an integrated camera that relieves us of the social obligation to take photos, leaving us free to connect with other people.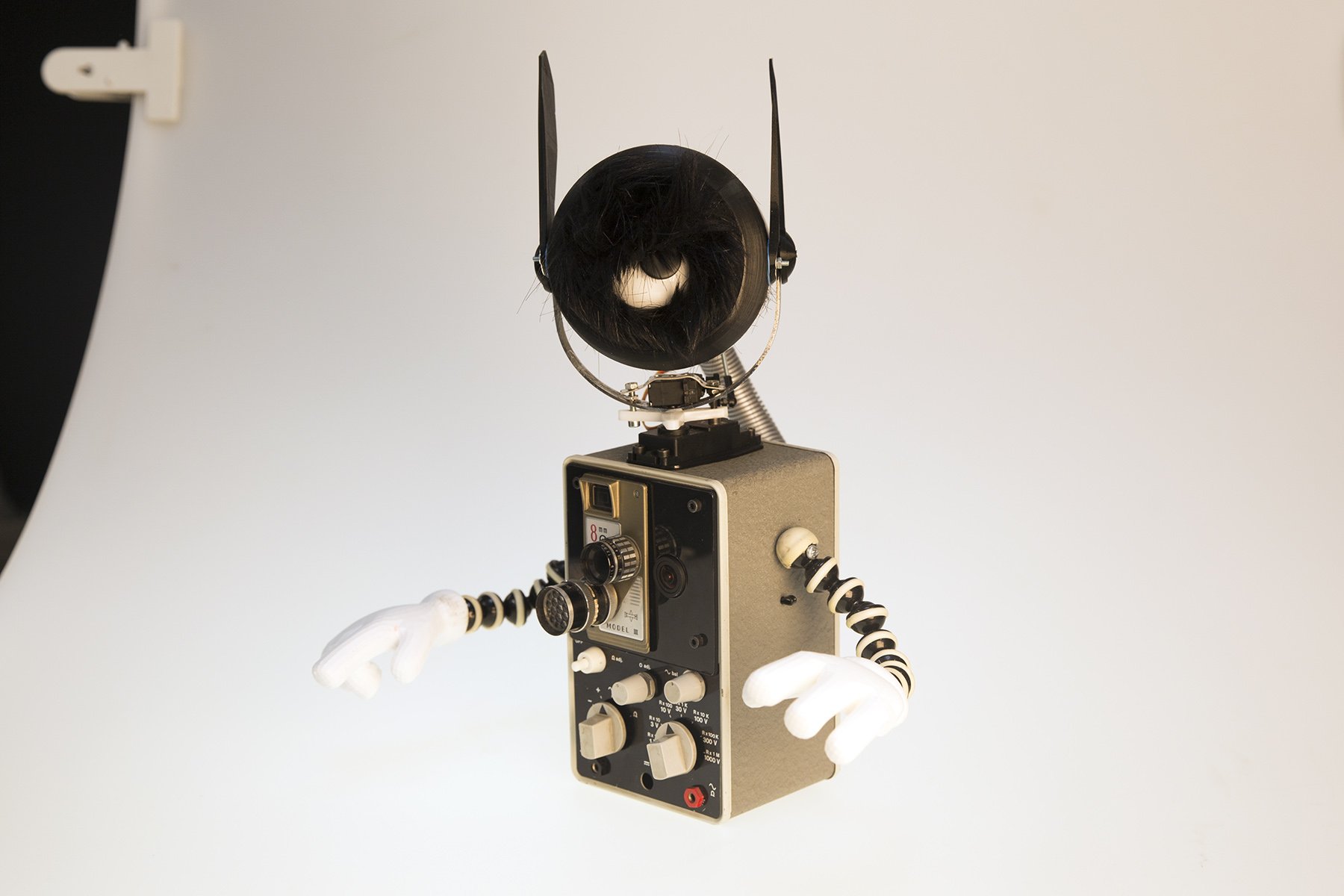 Brendan Dawes and interactive design
Brendan Dawes is a British designer who is interested in exploring the interaction between people, objects, art and technology through installations and conceptual artworks, combining digital and analogue tools. A significant part of his work is dedicated to finding visual forms that convey the enormous quantity of digital data that pervades our everyday lives, transforming it into tangible objects, images or installations.
In Dawes' work Doris Le Bot, commissioned in 2015 during a meeting organised by Twitter, sending tweets to the @dorislebot handle allowed participants to see their own digital creature swimming on the screen, alongside those of other users. The appearance of each creature was modelled by the artist using an algorithm based on the users' preferences and profiles. After the event, some of the digital characters were transformed into physical objects using 3D printing.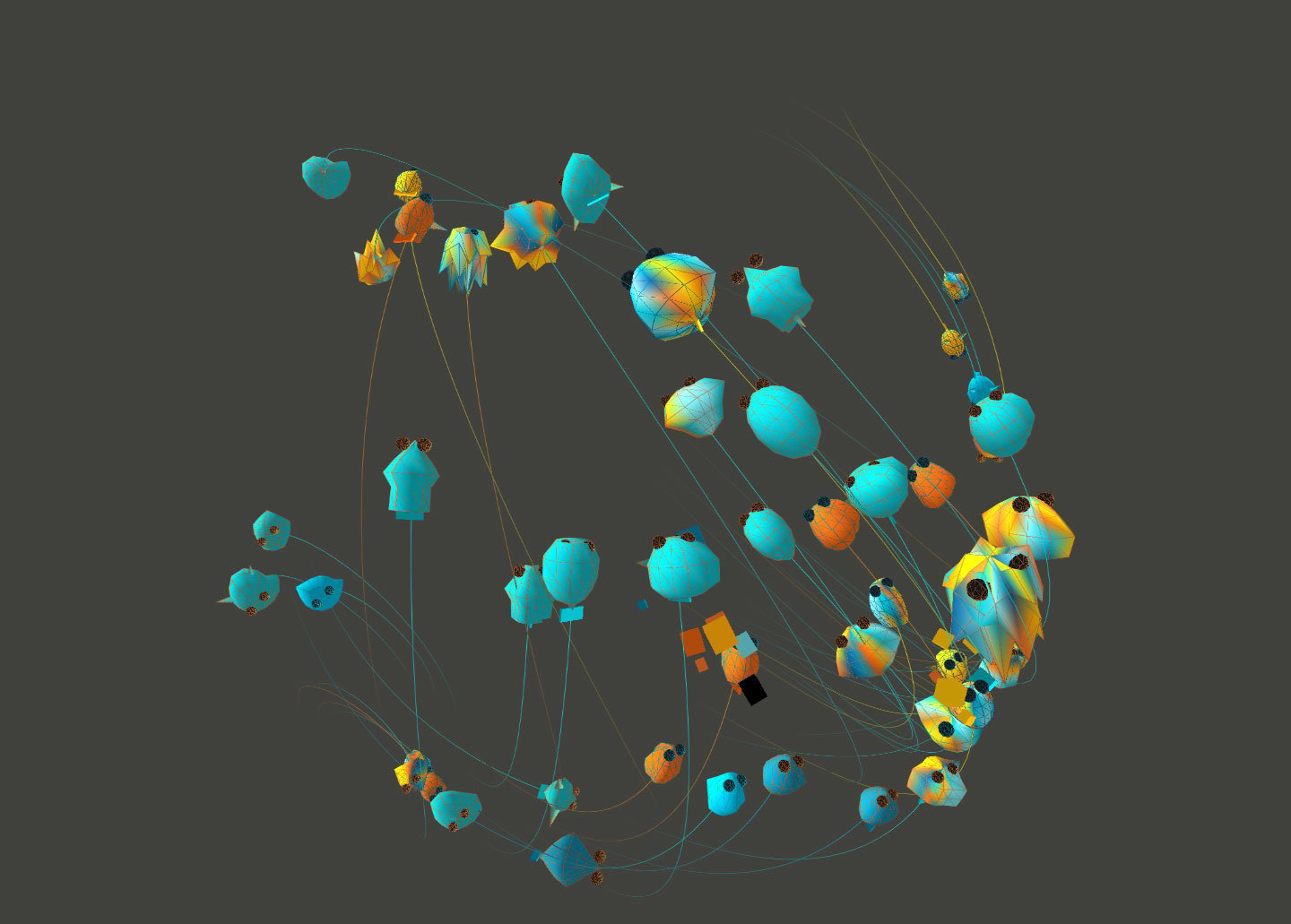 Paloma Rincon's visual games
The Mexican photographer mixes photography, sculpture, design, illustrations and installations to create bizarre and tongue-in-cheek visual games. What we particularly liked about Paloma Rincon's images were the bright colours and unusual pairings of varied elements and materials, which erode the boundary between the real and digital worlds and create new meanings and combinations.
In her series of works entitled Freezing Flowers, the artist breathes new life into the traditional genre of botanical photography by adding geometric pieces of ice, creating unique combinations and original overlays.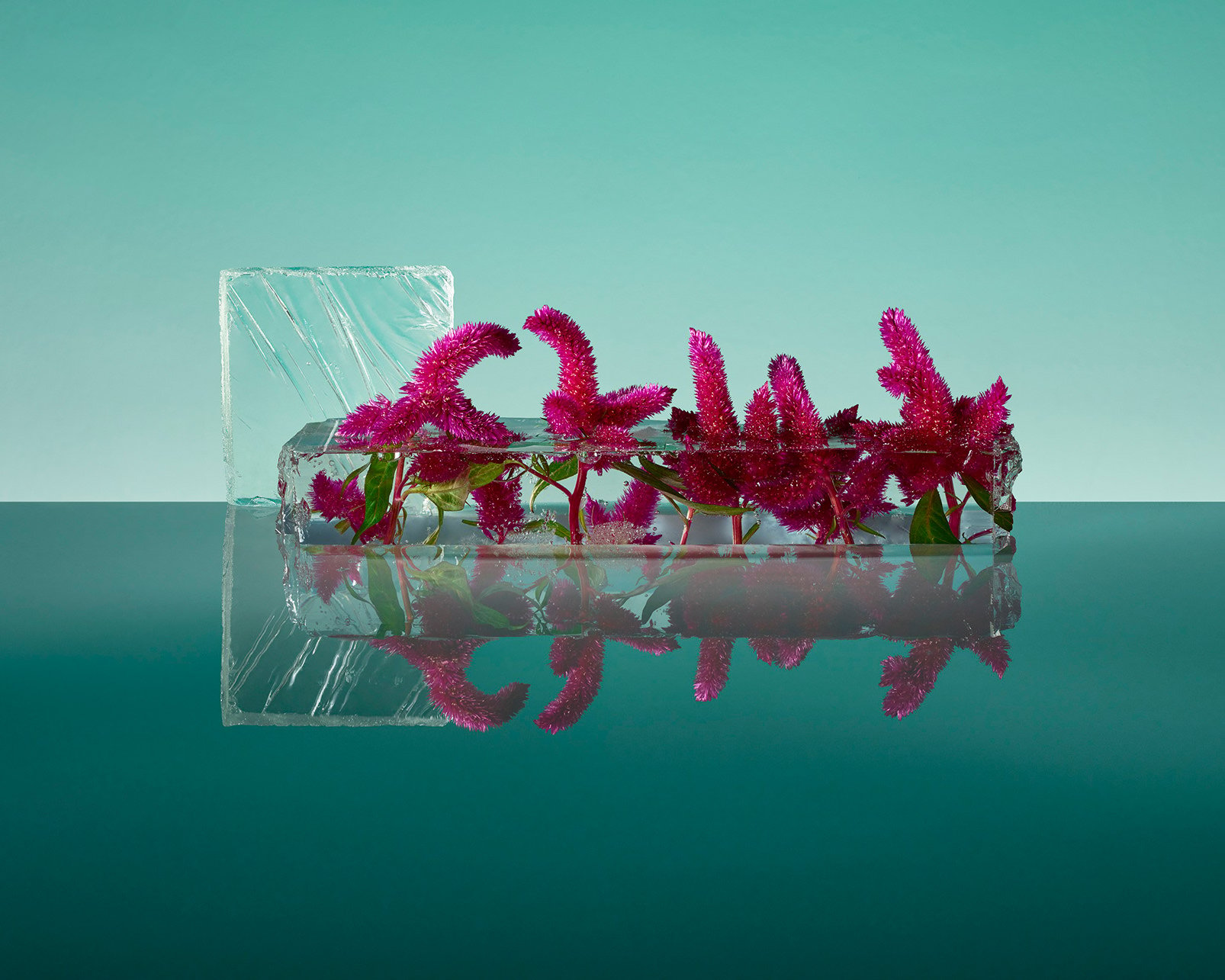 Jessica Hische and the art of lettering
Lettering specialist, illustrator and author Jessica Hische designs logos and text for brands, books, newspapers and international publications. Jessica has also created a series of online educational projects, the best-known of which is probably Daily Drop Cap, a website that provides illustrated letters designed by the artist for use by anyone who wants to embellish their blog.
The photo below shows the illustrator's work for Snacks Quarterly, an online publication dedicated to snack fans that periodically interviews international artists and creatives, asking them to create a work connected to snacks in some way. Jessica showed a large amount of wit and skill in her letters created using cooking salt, paying homage to her passion for savoury snacks and showing that the art of lettering is infinite in its scope.