It has been ten years since Pack & Gift, France's most important packaging and gift item fair, opened its doors for the first time. Since then, technology has progressed to such an extent that exploring the stands of the fair's exhibitors has become an almost futuristic experience.
The tenth Pack & Gift fair was held on 21 and 22 June at the Paris Porte de Versailles exhibition centre. The event, aimed primarily at manufacturers, distributors and design and communication agencies, brought together over 200 exhibitors with expertise in packaging, merchandising and product personalisation. Not just companies with a long history (Arjowiggins, ATS, Caesars, Digital Packaging, Kapag, Massily, Papeterie de Mandeure, Procos and ShopLuxe, for example), but also some newcomers like Carestia, Saralon and MyFamily were in attendance at this year's event.
New digital printing technologies have reduced turnaround time, facilitated limited-series batches and, most importantly, delivered personalisation solutions at a lower cost. Hence in addition to packaging (boxes, cases, ribbons, wrapping, etc.) and merchandising (promotional accessories, samples, loyalty cards, shopping bags, etc.), personalisation was the area that received the most attention in the tenth Pack & Gift fair.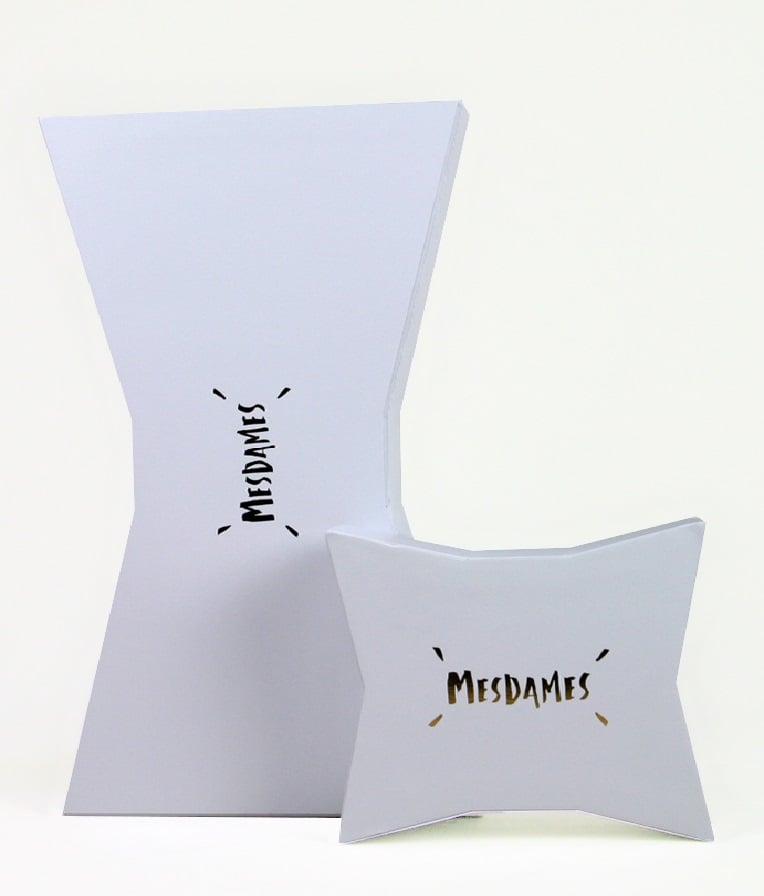 This year, the programme was crammed with activities. One of the most eye-catching was Turbo Talks, in which the participating exhibitors had ten minutes to present a product and persuade the audience of its usefulness and importance. The CenturyBox was one of the items presented in this section, a little cardboard gift box with a fully customisable magnetic lid.
One of the most elegant products we had the chance to see during the two days of Pack & Gift was undoubtedly the white beechwood lunchbox from Japanese brand Mobento, which has two levels to separate food nicely. And one of the most original items that caught our eye was the tiny clay pots from French company Radis et Capucine, which can be fixed to a computer, mirror or window with a suction pad.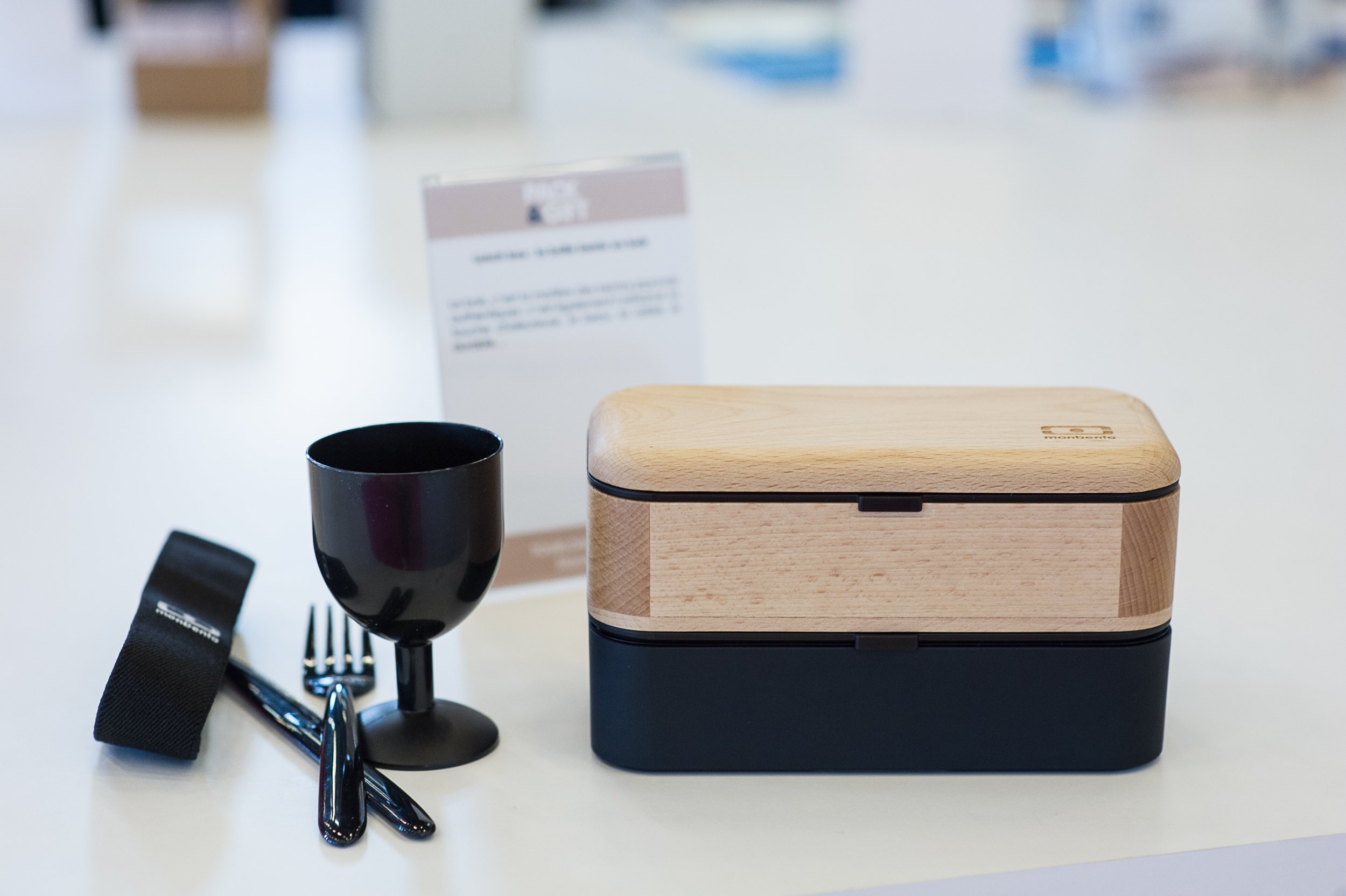 The Personalize Award rewarded the efforts of exhibitors finding the most innovative solutions in personalised packaging and merchandising. The winner was Mythinks, an automatic device that is installed in shops so that the customer can record a personalised message on a medal. The medal can be hung once it has been tied to the packaging with the ribbon, and the recipient of the gift can keep it. The case with an interactive screen incorporated, from French tech firm ATS, won the panel's special prize. The panel was made up of 21 industry experts.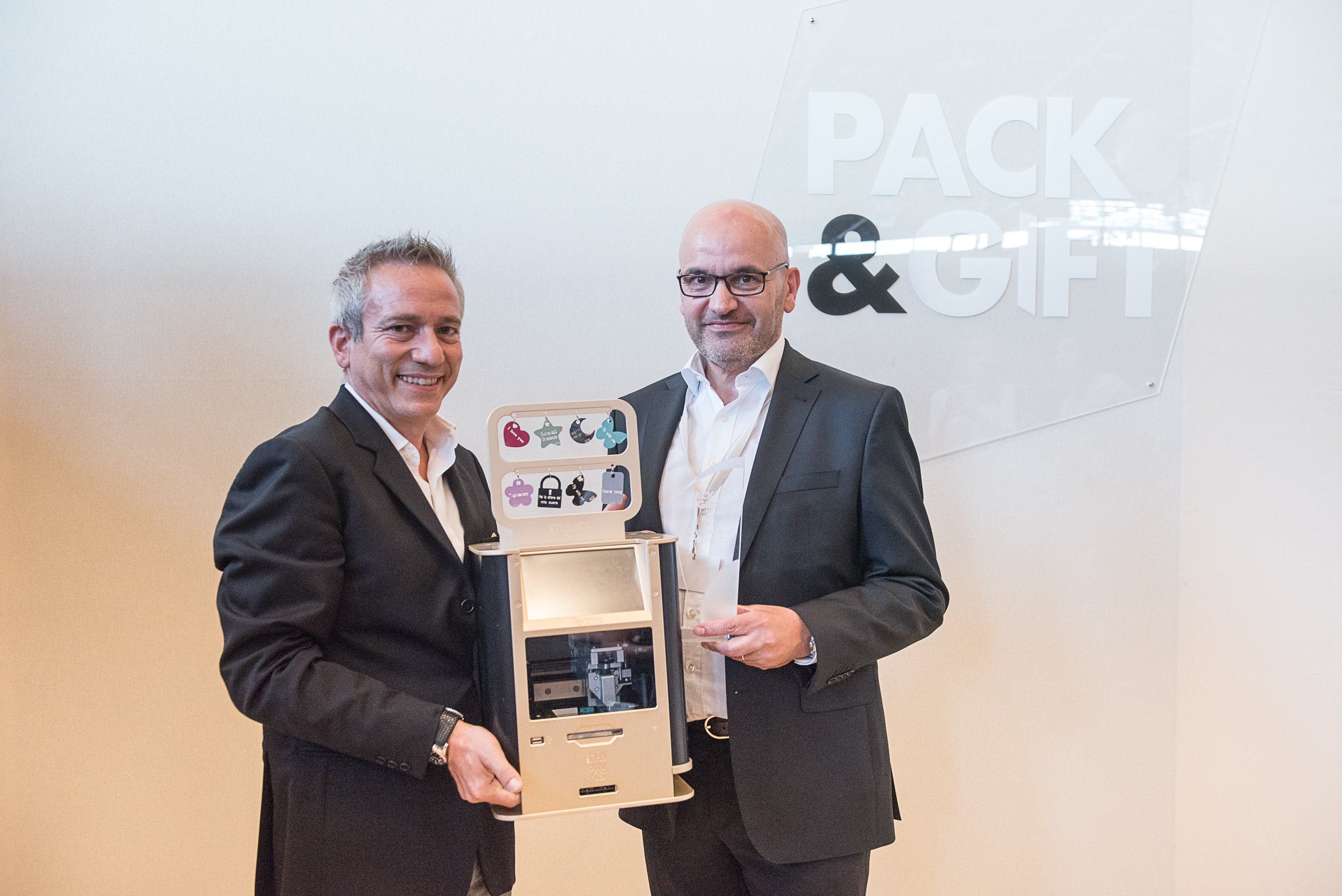 In the talks and discussions, which were free to attend, burning issues relating to events packaging, product personalisation, augmented reality in retail and printing techniques were some of the topics. Renowned experts, advertisers and start-ups took part, from Le Chocolat des Français to Michel et Augustin, Laiterie Les Fayes, Martell Mumm Perriet Jouet and Shoppermind, who shared their experiences with the audience.
Finally, Pack & Gift also had a space devoted to a unique exhibition: '60 Years of Caprice des Dieux'. The first speciality from this well known cheese brand was produced 60 years ago at a family dairy in Illoud, a little village in the French region of Haute-Marne. To commemorate it, the characteristic oval box was transformed into 60 different packaging designs, thanks to the work of a number of street artists, designers, painters and graphic artist from several European countries.
Summing up, Pack & Gift was a showcase for the latest trends in packaging, merchandising and product personalisation, where visitors had the opportunity to exchange ideas with renowned experts from within the industry. Now we can only wait patiently for next year's event. No doubt the fair will surprise us again with its characteristic feast of creativity.