Having talked about personal branding in the previous article, introducing the basics for any freelancer or student planning to go it alone, this time we'll look at the tools you need to create a strong professional image.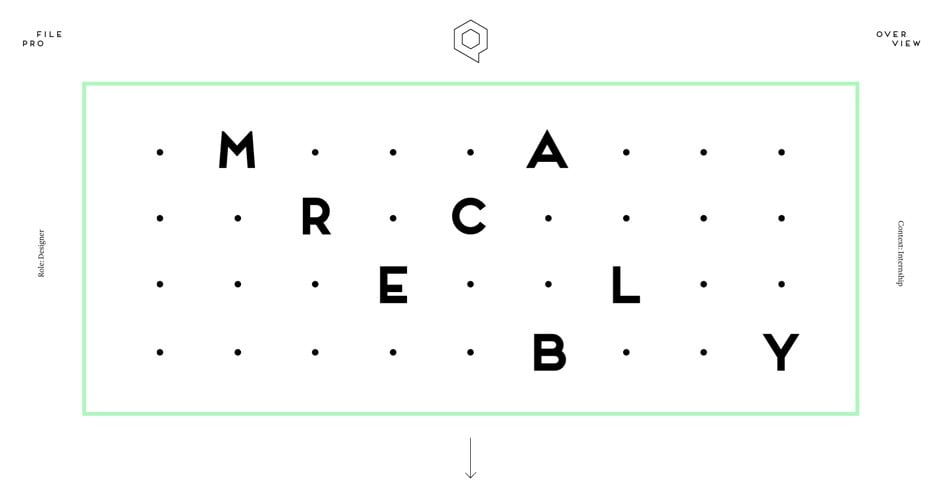 Personal Branding On The Web
No freelancer serious about succeeding can do without their own, well-made website. A recent report by domain provider GoDaddy found that over half of small businesses in the UK don't have a website.
Having a website means investing an (often small) part of our time and annual budget so we have something to say about ourselves in the way we want to say it.
Because most of us forget that often we are already present on the web, especially if we work in industries that deal with companies, promotion and creativity; a quick Google search is all it takes to check.
A website is central to personal branding: it is the best introduction to you and, as such, drives everything about your personal brand.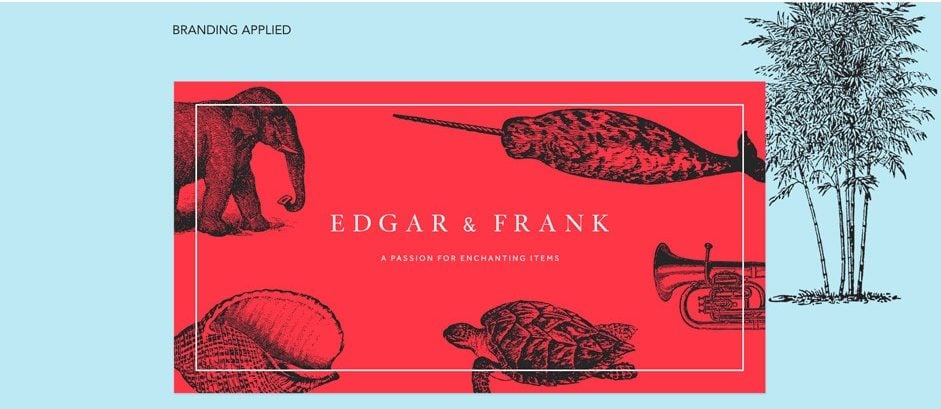 Your investment in content and images for the site will help make the rest of your promotional material coherent, consistent and effective.
Personal Branding And Social Networks
One of the most common mistakes made by freelancers and small businesses is thinking that a Facebook page or Instagram profile is enough to cement their online presence, create a passionate following, meet potential customers and build loyalty among existing ones.
Although social networks are engaging, they are also uncontrolled environments in which behaviour is neither predictable nor transparent. In short, we do not own what is posted on social media (and don't pay for it) but we do own what we post on our own website  (and we pay for it).
So, the content that we post on social media becomes important when part of a strategy that links it to the website and takes into account its short lifespan and the average time content remains relevant on any given platform.
The Portfolio: Supporting Your Personal Brand
For the creative freelancers amongst us, it is vital to showcase what we do and how we do it. Too often we visit websites whose content seems to tell a different story from reality. But that's a topic that we don't have space to go into here. Gather together your best work, the pieces that you are proudest of or that brought you the greatest satisfaction or results, and put them on display for all to see in a dedicated section on your website, or create a private portfolio that you can send to people on request. The main thing is that your role in or contribution to the project is clear to see. So, it's not enough to simply say that you worked on a project; you should add a few lines of text that clearly outline what you did and how. This will give readers an idea of your skills so they can decide if they're interested in working with you.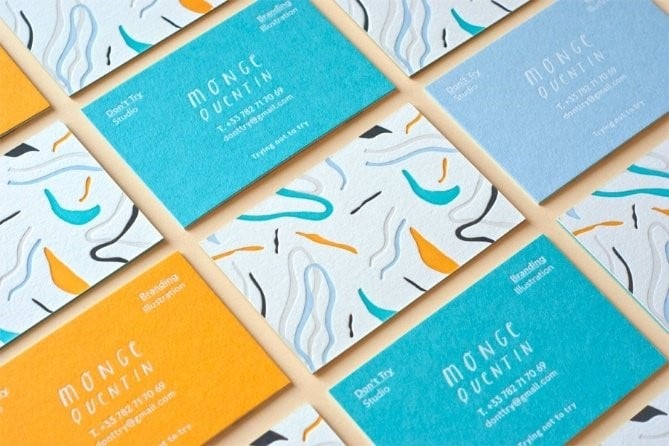 Promotional Material: Offline Personal Branding
As we know, the web isn't enough: there's a whole host of offline actions that are essential to develop your own personal brand. Cynics might call it real life: we still have to continue phoning people, shaking hands and flashing smiles.
And with those smiles and handshakes, always have an attractive business card ready.
We've talked before about the business card, but it's worth repeating that it's very
 important. It's often the first and only contact material, the sole tangible thing about us that stays with someone and helps them remember us.
The costs of business cards have fallen significantly in recent years, but that doesn't mean we should print the cheapest!
If you choose the right paper and format, you can get beautiful and effective business cards at low prices.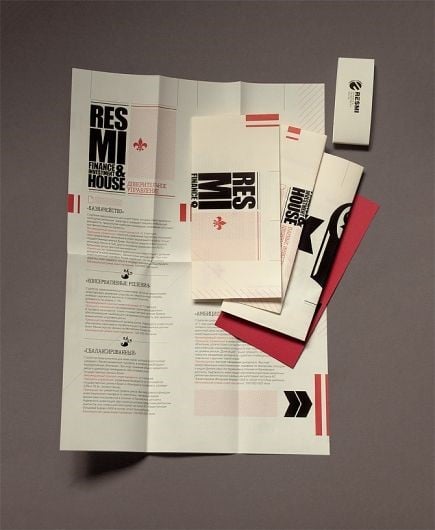 Another often overlooked tool is a leaflet or brochure (depending on how many pages you need to tell your story).
A leaflet contains more detailed information about you and your services, and can also include work from your portfolio.
If you've already got this content on your website, you can re-use and adapt it for the leaflet.
Until recently, headed paper was a must for your personal brand. Today, it's no longer really necessary, but what you do need is a digital layout that you can use for letters, quotes, invoices and other documents.
Another essential product for creatives is the postcard. Postcards are great for advertising special offers, promoting specific services or simply reminding contacts about you.
And the advice we just gave for business cards applies here too: you can achieve great results by picking the right paper. For photographers and illustrators, the postcard is the perfect promotional tool because it can be turned over like a playing card: an image on one side, text with information on the other.
Struggling With Personal Branding? Printing To The Rescue
One of the rules of personal branding is to highlight your uniqueness, which sometimes means doing something to make you stand out from the crowd.
This means there are no rules about what we can use to convey our professional identity and show off our work.
What is important is that every piece of promotional material has soul, meaning and coherence; it's not enough to talk about ourselves: we have to catch the eye, and to do so we must be interesting, compelling and useful.
That's why you might send out a paper newsletter with an old-fashioned cyclostyle look, publish your own magazine (staple bound, black and white or colour, depending on the content and target audience), print a catalogue of your work, create little stories across the folds of a leaflet, create stamps, labels or postcards to spotlight the things that you make, print T-shirts and canvas bags, and so on and so forth.
So, to wrap up, when it comes to promoting your personal brand, you have plenty of licence for experimentation and original ideas: every good investment will pay for itself.