Concerts, films, exhibitions… when it comes to promoting an event, the poster has always been key. Whether you are a graphic designer or poster lover, if you have to create a poster for an event or commission, it's always a good idea to look for inspiration from the best.
That's why today we've decided to show you a few places on the Internet where there are collections of different posters which – for one reason or another – have caught our eye: from famous film posters to punk gig flyers, political posters and creations where the focus is on typography.
We're sure that you'll find fantastic sources of inspiration among them!
Typographic posters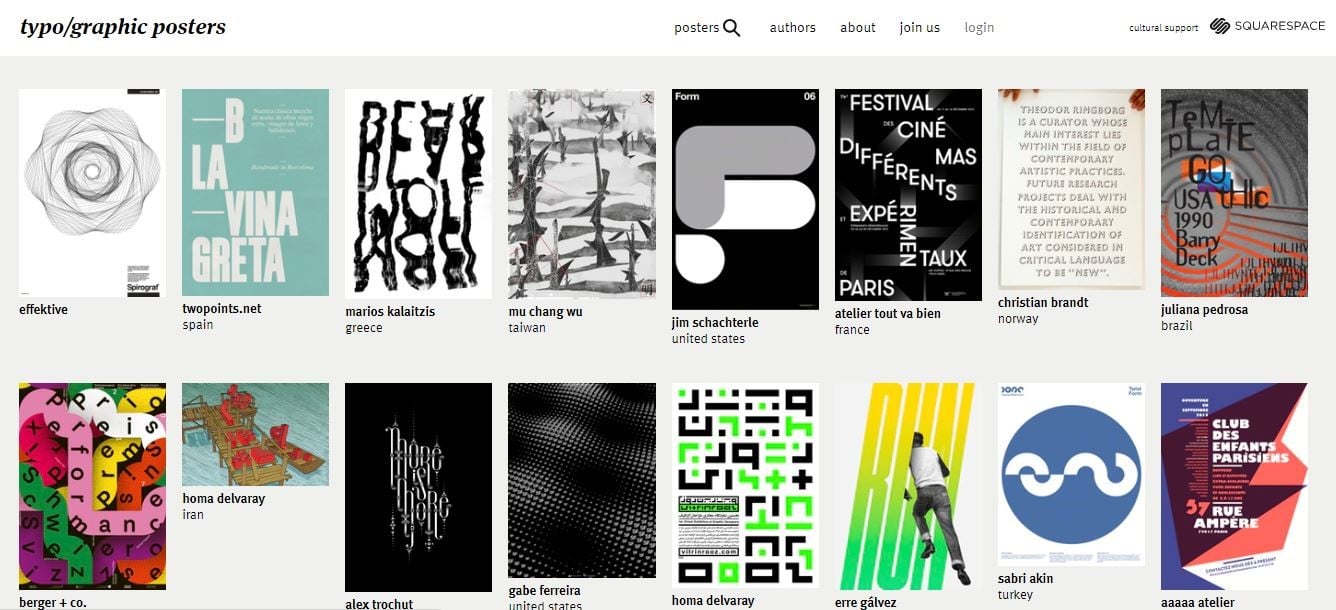 If you love posters that play with typography, Typographic posters is the online poster archive for you. It features hundreds of high-quality posters uploaded by artists and design agencies picked by the site's editors. You can search the archive by nationality, keyword or colour palette. Plus, you can browse the list of authors and quickly find out more about them.
What struck us about this online poster archive is the variety, creativity and quality of the posters it contains. That's why we recommend checking it out if you need inspiration or some good ideas for a poster that you have to create.
You can also upload your own posters, provided they meet the site's strict rules.
Film posters: two great online archives
If you're after film posters, we've got two excellent sites to get your creative juices flowing. The first is the archive of Saul Bass, the great American graphic designer who made the poster into an art form. Marked by a minimalist and typographic style, his posters are legendary: just think of his work for Alfred Hitchcock's Vertigo or Stanley Kubrick's The Shining. In the Saul Bass online archive, you can browse over 50 of his creations, and not just film posters.
If, on the other hand, you're interested in more classic and pop-inspired posters, you should take a look at the archive curated by the Harry Ransom Center. Here you'll find over 10,000 scanned posters, which can be browsed by year, genre and keyword.
Posters for events and performances: the archive of California Institute of the Arts students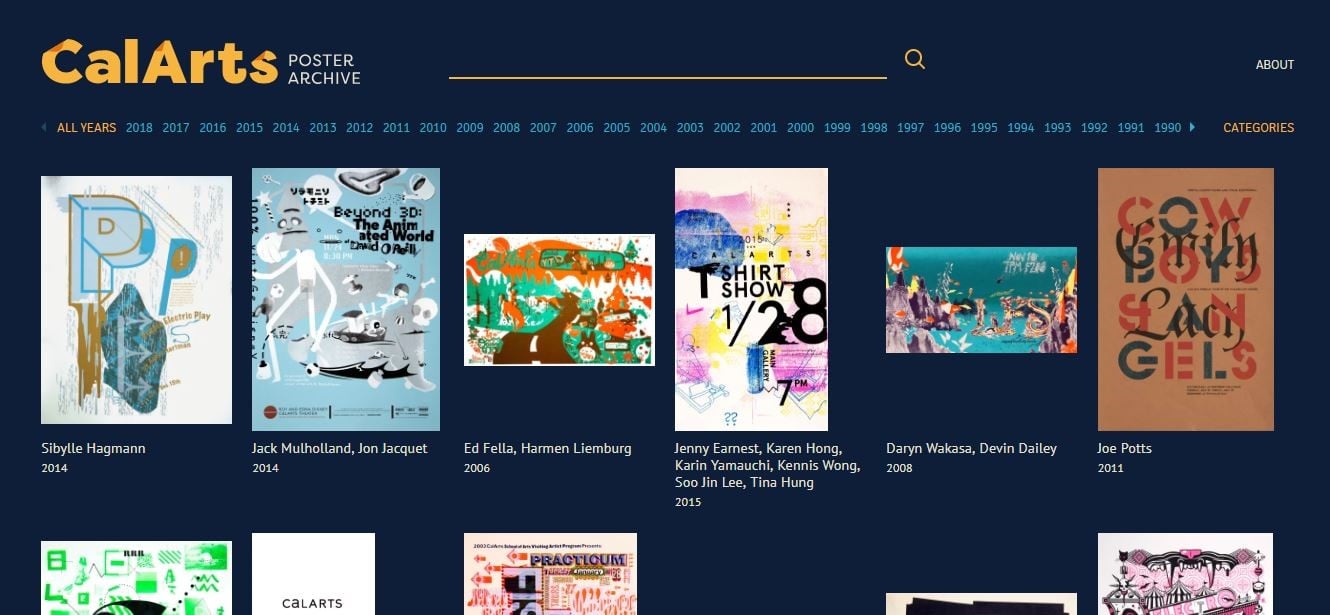 Want some fresh and original inspiration? Why not look at the work of some students? Especially if they're alumni of one of the best design schools in the US.
The online poster archive of the California Institute for the Arts (CalArts) is notable for the quality of the work it contains, as well as the variety of formats and content. Here you will find posters publicising events, concerts and shows held, often spontaneously, on campus over the last 30 years. A good way to learn and find inspiration is to study how students have experimented with form and composition to advertise all sorts of events.
Posters can be browsed by year or category
Political posters: the Hoover Institution archive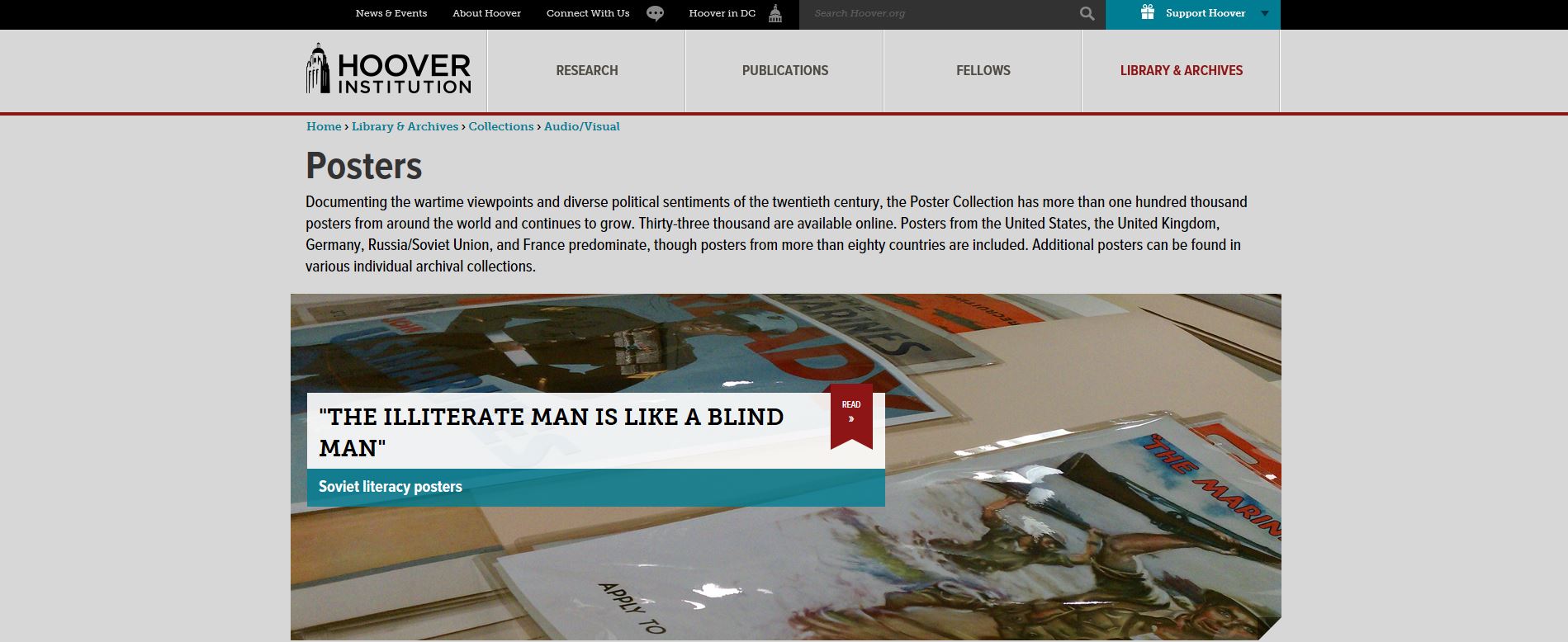 Although its artwork is often overlooked, the political poster is an enduring archetype. Even if you aren't tasked with creating political posters, they can be interesting case studies for understanding how graphics were used to express political sentiment in the 20th century.
One of the most extensive archives of political posters is curated by the California-based Hoover Institution. In it are over 33,000 scanned posters from over 80 different countries, although the bulk of them were created in the USA, UK, Germany, USSR/Russia and France.
Concert posters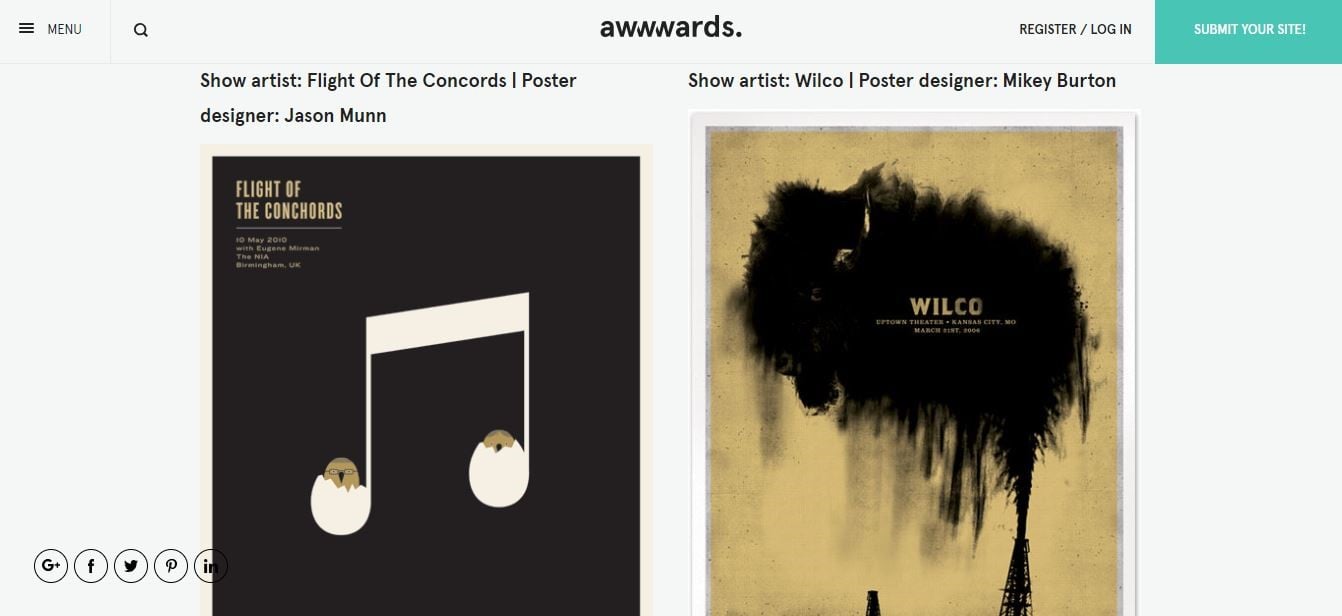 One area in which poster designers have always excelled is concerts: whether world tours or tiny gigs, designers and artists often do their best work when working for a band.
A small selection of 30 concert posters from the last decade – from Wilco to the Arctic Monkeys – is available on the awwwards blog, which is dedicated to web designers and developers. These posters often use illustrations with avant-garde and suggestive imagery. Each poster links to the website of the artist who created it, useful for finding out more about the poster styles that impressed you most.
If you'd rather rummage through handmade posters and flyers and every other type of punk and alternative artwork, then dive into the thousands of memorabilia items amassed by collector Jacob Grossi. The site itself is not much to look at – it's the typical collectors' website – but it could be useful for coming up with an original idea. Last but not least, you can also find interesting concert posters on Pinterest!
Now all you have to do is focus on your work, wow your audience and, of course, consult the Pixartprinting catalogue when it's time to print your posters!