Printing photos on panels allows you to use your favourite photos or images to create unique home decoration items. Photos on panels can be used to decorate a home, office, restaurant or any other space you want to customise.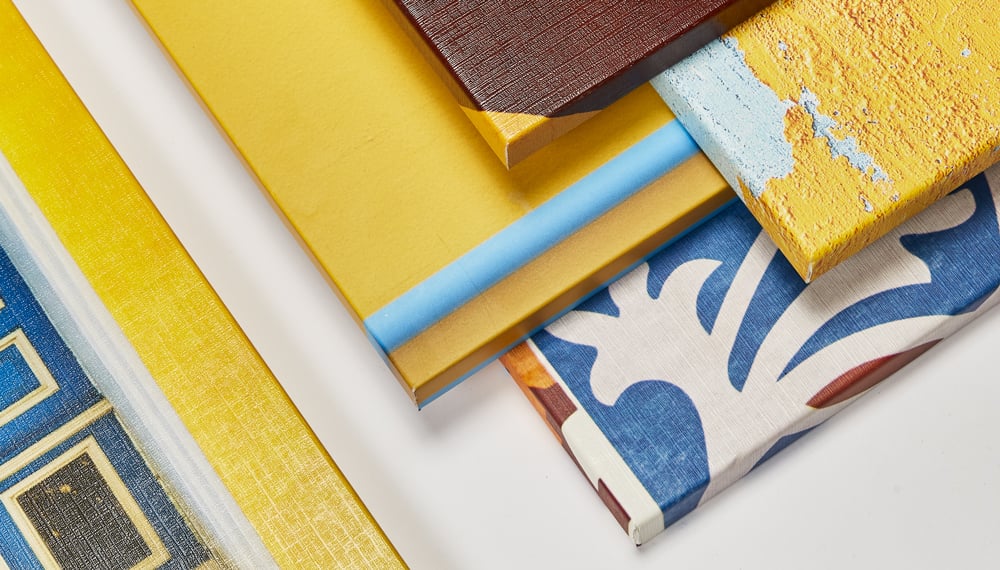 When printing photos on panels, you can choose from various media, depending on how you want to use your high-definition print.
Photo Panels
Photo panels allow you to print photos and images in very high resolution with excellent colour rendering. You can choose from different formats and materials: Foamex, aluminium or Plexiglas. They are particularly suitable for decorating homes, offices and commercial premises.
Canvas Prints
Canvas prints look like genuine works of art, thanks to their use of natural cotton canvas specially treated for latex printing and mounted on a wooden frame. You can also choose a polyester canvas with a satin effect and a silk-like texture. Canvas prints are ideal for customising the walls of a home or office.
Photo canvas prints
 Photo canvas prints are photo panels made from Kapatex or Kapaplast which are printed on the edge too. Kapatex is a material with a rough texture that simulates the weave of canvas, while Kapaplast is a material with a smooth surface and matt finish. These photo panels are very light and durable.
Wall-mounted TFS Frame
Wall-mounted TFS frames are polyester photo panels that can be printed in HD using 1200-dpi latex technology. They feature a keder, a transparent PVC edge that aids installation, and an aluminium frame for wall mounting.
Different types of photo panels
To choose the most suitable media for printing your photos on a panel, you need to be familiar with the various materials available for printing images in high definition.
Printing photos on Foamex panels
Foamex is a rigid plastic material made from semi-expanded PVC. It's very easy to work with: it can be shaped, drilled and mounted on a wall quickly and easily. Because of their light weight, Foamex panels are easy to transport and are widely used for commercial and advertising purposes thanks to their excellent value for money. Available in a range of colours and thicknesses, they can have a matt or gloss finish.
Print your photo on a Foamex panel if you're looking for a material suitable for large format advertisements or signs, counter displays and plaques for offices, commercial premises and museums. This material can also be used for outdoor signage, but the colour will fade after a couple years due to the effects of UV rays.
Printing photos on aluminium panels
Printing photos on aluminium is ideal if you're looking for a crush- and weather-proof material that can be used indoors and outdoors. Made from two rigid layers of aluminium with a sheet of black polyethylene in the middle, aluminium panels are durable, elegant and modern. They cost more than Foamex photo panels but ensure superior print quality. 
Photos printed on aluminium panels are frequently used for art and photography exhibitions, as well as for creating advertisements and signs for trade fairs, but they can also be used for decorating homes.
Printing photos on Plexiglas panels
Plexiglass photo panels are made from poly-methacrylate, a transparent material similar to glass but shatter proof. The transparency and excellent colour rendering of Plexiglas make it ideal for printing photos and images in HD, with the material's 3D effect ensuring striking results. The higher cost of this type of panel printing makes it best suited to applications that require a top-quality, durable material.
Photos can be printed on Plexiglas for exhibitions, displays or interior decoration. The material is also weather proof, making it suitable for use outdoors. Printing on large Plexiglas panels is ideal for decorating interior walls with high-resolution images, allowing you to customise domestic or commercial spaces in a spectacular manner.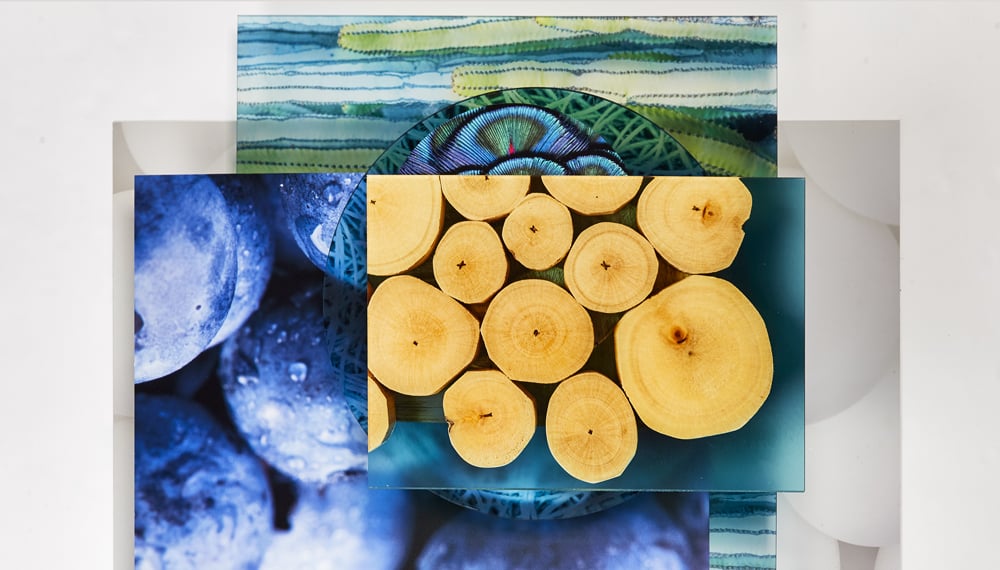 Printing photos on panels: creative ideas
As well as lending a sophisticated touch to residential or commercial environments, photo panels are also original home decoration items.
Decorative Plexiglas panels
You can use large-format Plexiglas photo panels to create ceilings, walls and dividers in homes as well as commercial premises such as restaurants, hotels and shops. Backlighting can be added to the printed panels to add colour and brightness to poorly-lit spaces.
Outdoor photo panels
Ever thought about using a photo printed on aluminium to decorate your exterior walls? Being weather proof, an aluminium panel printed with your favourite photo can bring an original touch of style to terraces, patios and gardens.
Foamex photo panels
Low in cost and weight, Foamex is a very versatile material that can be cut and shaped to create coloured panels with special and unusual forms or original interior decoration items. For example, you can use a photo printed on a Foamex panel to create the bed board for your double bed, customised with an image of your choice.
So, are you ready to customise your spaces with photos printed on panels?