Welcome to the second part of our guide to creating promotional flyers. In the first part we gave you some advice on making  your leaflet's graphic design captivating, clear and direct.
In this second part we will discuss the best software available for producing promotional leaflets. So which are the easiest free (or virtually free) programs for creating your flyers? Here's our list, along with a few useful pointers on how to use them.
Producing promotional flyers with Canva
Using Canva to create promotional leaflets could be a good option, particularly if you do not have much time on your hands and are not very experienced, but still want to create an attention-grabbing flyer.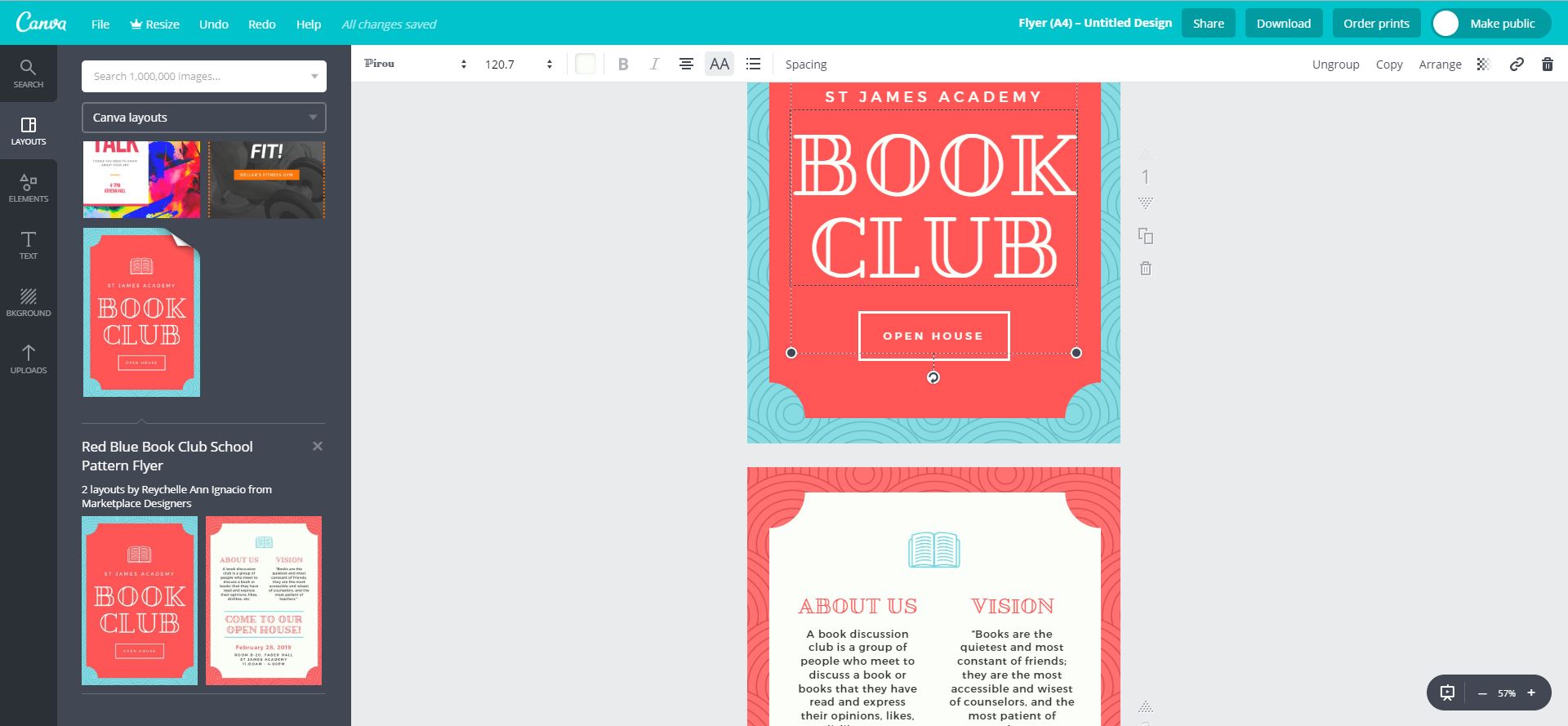 Canva is an online software that is free in its basic version. It has a couple of other advantages too: it has hundreds of free promotional flyer templates to get you started, and it is extremely simple to use, thanks to the drag & drop system for positioning the various elements.
So how do you make promotional leaflets  with Canva?
Create an account, start a new project and select Flyer from the Marketing and Communications
Select a promotional flyer template: there are hundreds to choose from, some free, others requiring payment. To help you choose the right template for you, and to give you a better idea of how to put a promotional leaflet together, we've assembled '5 tips for a great leaflet' here.
To add interest to your promotional flyers, you can modify them and add icons, frames and text: simply choose the different elements from the library.
You can upload custom images for your promotional leaflet or choose from an image archive.
Your promotional flyers can be downloaded in PNG, JPEG or PDF format, ready for printing.
Creating promotional flyers with Adobe Spark
Adobe Spark could be considered Adobe's answer to Canva, and it is the second program in our guide to creating promotional flyers. Adobe Spark's strong points are its ease of use and the excellent quality of the layouts provided as a starting point.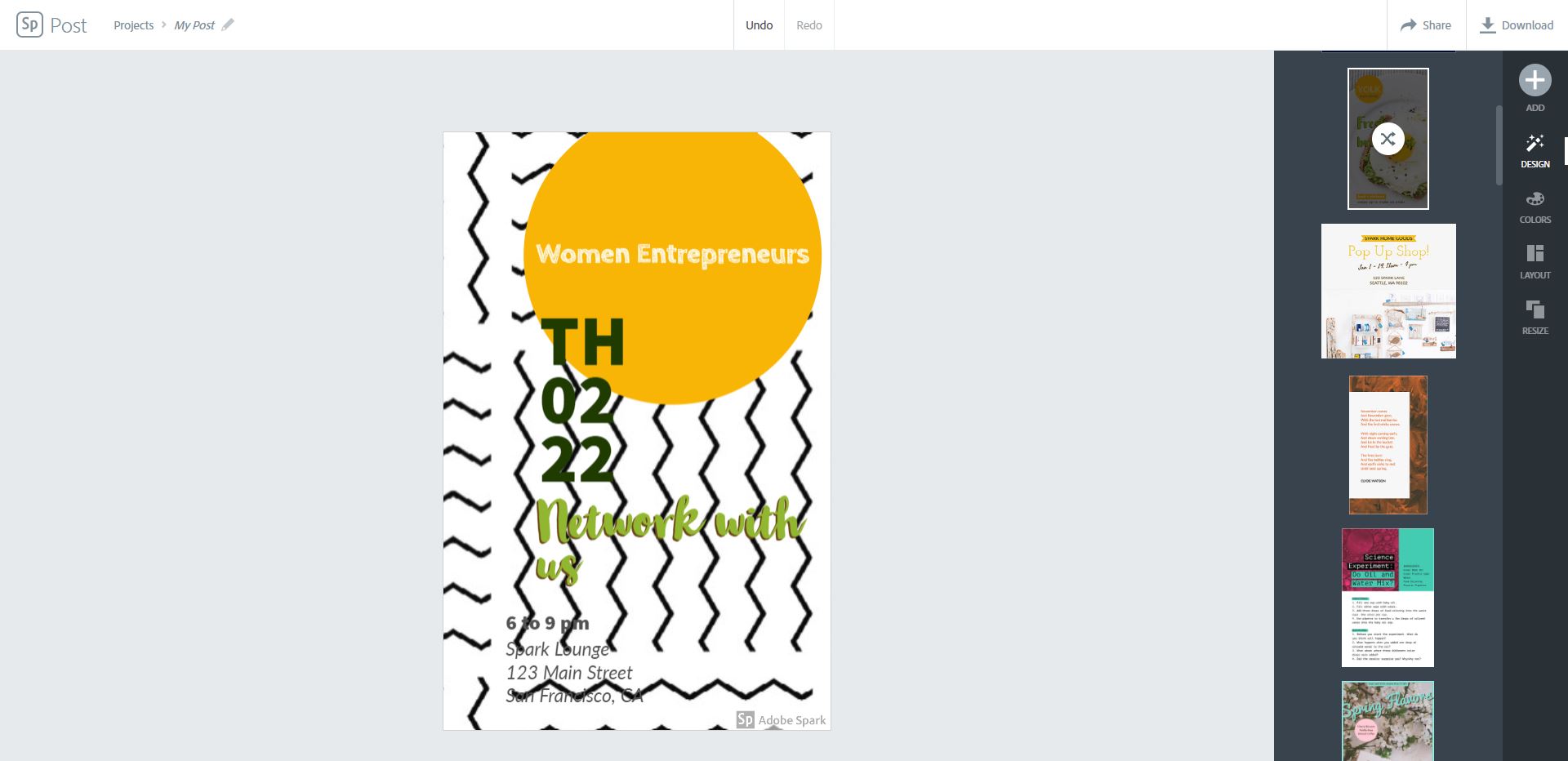 Adobe Spark is an online software, and it is free in its basic version. It allows you to create promotional leaflets based on a range of very modern layouts, which will undoubtedly help you to grab people's attention. One of the software's strengths is its colour palettes, which allow you to find various colours to suit the mood you want to give to your promotional flyers.
When you're using Adobe Spark, we recommend always keeping the first part of our guide on hand as a reference.
Want to create promotional flyers online with Adobe Spark? Here's how to do it.
Set up a free account and begin a new project, selecting flyer from the list of graphic design projects in the popular
Choose a starting design for your promotional leaflet from the dozens available.
Adapt the colour palette of the promotional flyers to find the range of colours that best suits your style: decorative, elegant, bold or modern.
Change the layout to fit the content of your promotional leaflet. As we explained in the first part of this guide, it is a good idea to divide up your flyer's content hierarchically.
Add other elements to your leaflets such as icons, logos, text and images.
You can download your promotional leaflets once you've finished putting them together, but unfortunately only in JPG format.
Producing promotional flyers with Lucidpress
Another way to create promotional leaflets online is with Lucidpress. The basic version of the software for designing promotional flyers is free, but you'll have to purchase the premium version to save your product in a file suitable for printing.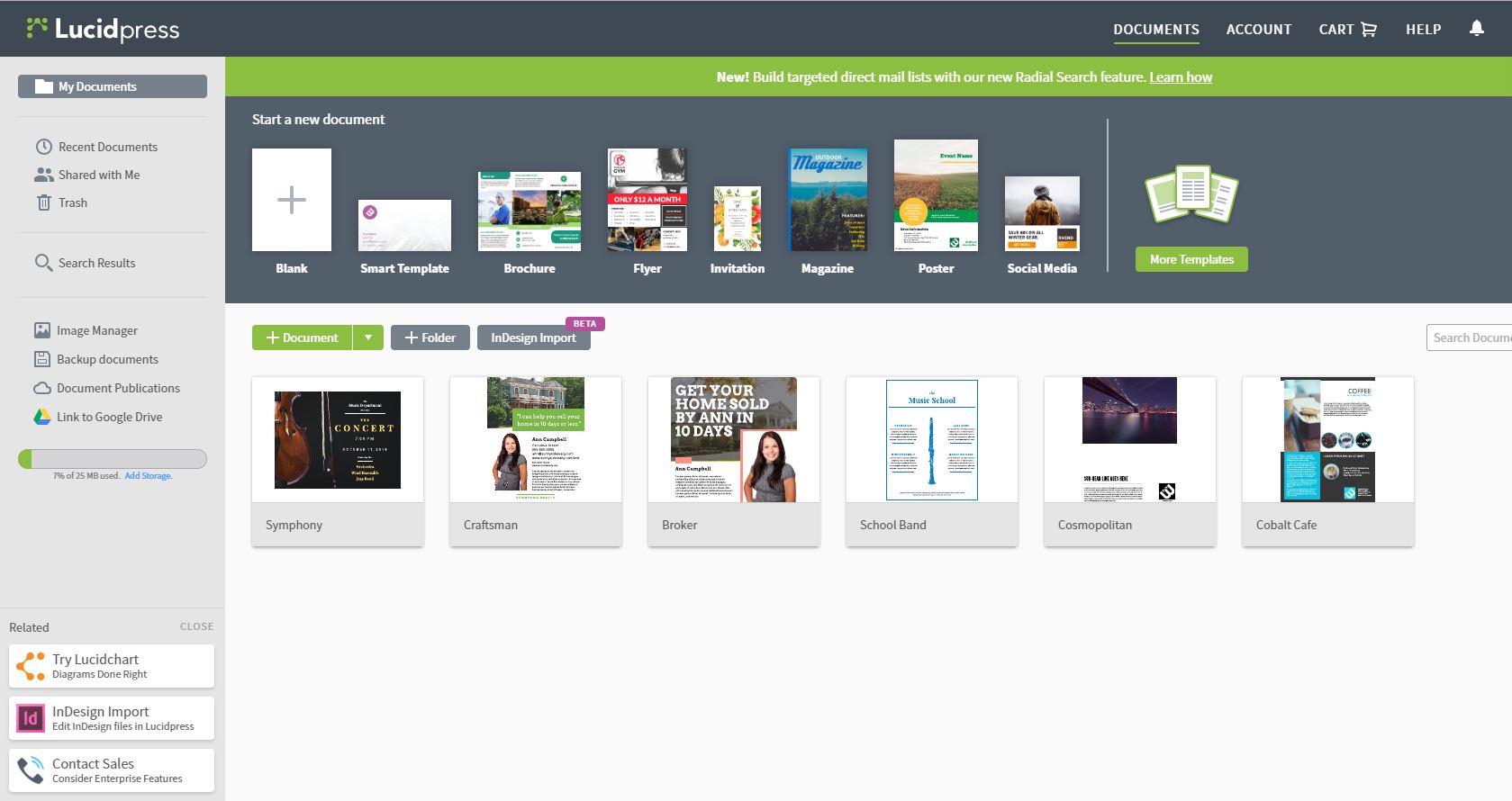 While it can be less intuitive than Canva and Adobe Spark, Lucidpress has the advantage of coming with a few extra functions, allowing you to create a more professional layout for your promotional leaflet. In particular, the software allows you to set the page format and print margins more precisely.
Wondering how to create promotional leaflets with Lucidpress? Here are the steps to follow.
Create a basic free account on Lucidpress.

You can choose to change the preset elements of the layout, such as the text. If you are unsure about which font to use, you can always refer back to the first part of our guide on how to make promotional leaflets.
You can modify the image or insert one of your own. Each account has an image management system associated with it, which allows you to upload images up to 25 MB for the free version. In addition, with Lucidpress you can import images directly from Flickr, Facebook and Dropbox, without extra upload time.

Insert other elements such as geometric shapes, tables or icons.
Creating promotional leaflets with Microsoft Word
You can also easily create promotional flyers with Microsoft Word. Although the starting layouts are not as enticing as other programs, Microsoft Word has the advantage of being within everyone's reach and already operational on almost all computers.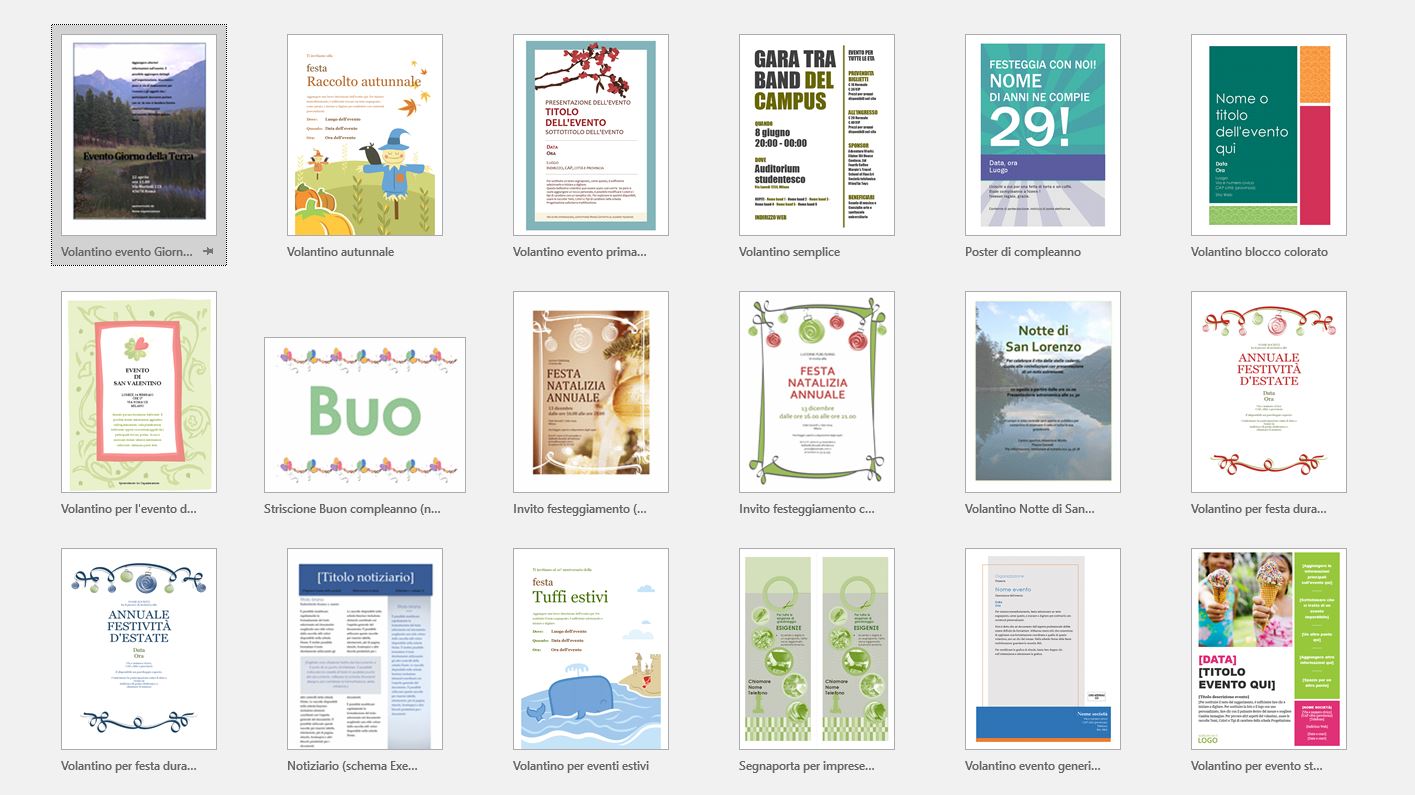 In addition, you can export your promotional leaflets in any format in a quality suitable for printing, and the formats can easily be altered to suit all requirements. For these reasons, Microsoft Word could be a very useful software for simple promotional flyers.
Here are some instructions on creating promotional leaflets with Microsoft Word:
Open Microsoft Word and create a new file. The templates include several dozen styles of flyers for both promotional and non-promotional
Check whether the dimensions of the promotional leaflet are suitable for your design, and if not, you can alter them in the Layout tab, under 'Size'. Set the margins to an appropriate size for the print you have in mind.
Modify the various parts of the template: the images, text and description.

You can also add new elements, such as geometric shapes and icons.

Save your promotional leaflets in PDF format so they can be printed without any problems.
We've reached the end of our two-part guide to creating promotional flyers. All that's left now is for you to let your creativity run wild! Good luck!