Have you always wanted to have a musical instrument that fits in your pocket, takes up zero space, is easy to transport and can reproduce thousands of sounds? Can you imagine this instrument being able to turn any surface into a synthesizer with the help of a smartphone? The answers to these questions have been found by a group of University of Colorado students.
After more than two years of research, they have developed intelligent rings that enable you to create musical notes that change depending on the colour of the surface being tapped. Going by the name of Specdrums, this tool becomes a simple, powerful and convenient musical instrument that has the ability to imitate the sounds of different instruments. With these rings, you can create melodies by tapping any coloured object, whether your clothes, a book, a Post-it, some tiles, a cup… whatever. The combination of melodies is endless.
The person behind this idea is Steven Dourmashkin, founder and CEO of Specdrums. A recent graduate of Cornell University in Mechanical Engineering, Dourmashkin grew up and trained as a drummer. Every day he encountered the same problem: because of the volume and size of the instrument, it was not easy to transport. As a solution, Steven used any object within reach to create rhythms and practise.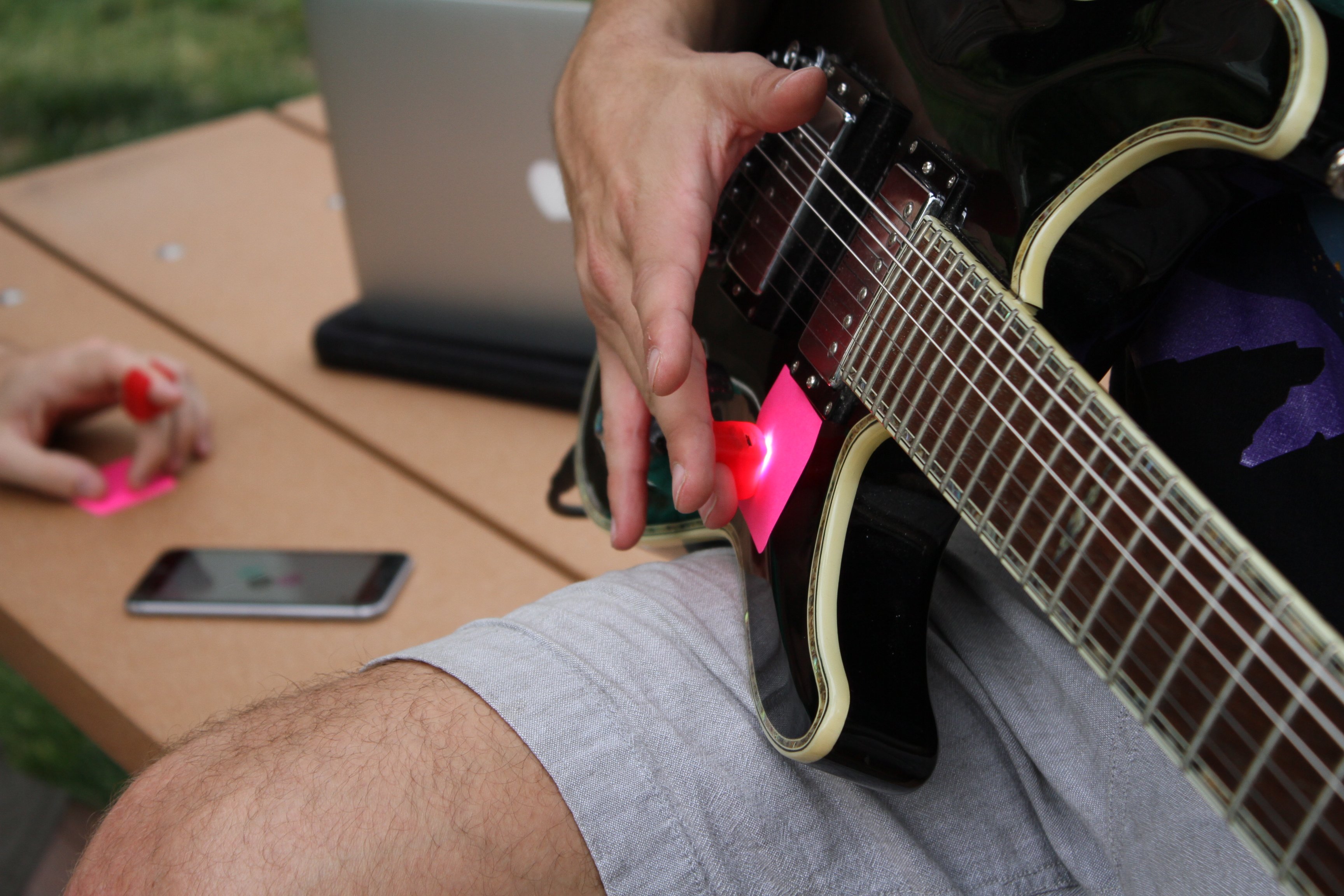 "I was determined to create the most portable drumming machine, capable of turning my taps into real percussion sounds", he explains. "But what we've created is more than just a drumming tool – it's a new instrument that makes musical creation in general more accessible, welcoming and fun."
Alongside his team of developers, Dourmashkin has also designed a slimline 12-colour extendible keyboard. Or if you prefer, you can create your own keyboard, whether on coloured paper or by painting a wall.
How it works
Up to ten rings can be connected to the app. Using one is as easy as putting on a ring and tapping a coloured surface with your finger. The sounds and musical tones are reproduced wirelessly through the application, available both for iOS and Android.
Another advantage of Specdrums is that it enables you to choose from many instrument types, as well as various keyboards, synthesisers and drum kits. You can create other collections of sounds and make your own recordings and sound effects. The colour of each sound can be personalised so that it matches the specific colours that surround you. And you can also create musical loops called 'Sloops' and send them to your friends via social media.
Infinite creative possibilities
The creative possibilities are almost infinite, even for professional musicians. Specdrums opens up new channels in the field, since the application can be connected to specialised software like GarageBand or Ableton Live via Bluetooth MIDI.
In education, Specdrums can be used in the classroom as a new tool. Children can learn musical tones with the help of colour recognition, arranging and organising the colours to play a song and creating their own instruments by colouring in sketches or cutting out paper.
The application therefore has a social function, democratising music. Users can save and share sounds with others, who can contribute to them, giving rise to a collaborative musical experience.
After two years of development, Specdrums is ready to reach the public. The project, which is open to micro-sponsorship through the Kickstarter platform, exceeded its target of $ 15,000 in just over 24 hours to fund higher production levels, enabling the firm to reduce the price of the rings ($39 for one and $ 74 for two).