Following an instruction manual. Turning over an alluring snack wrapper in your hands. Being drawn to a book's cover.
Design, graphics, visual art: terms from an abstract world for experts only? Quite the opposite! They're such an integral part of our everyday lives that we barely realise it.
Breaking down barriers between professionals and the public is the first goal of Torino Graphic Days which, after 2016's success, returns to Turin from 12 to 15 October 2017 with conferences, performances, fairs and art shows. In short, a gathering of visual communication creatives from as far afield as France, America, the Netherlands and the United Kingdom, not forgetting Italy's finest. There'll be eight workshops: from lo-tech screen printing to risograph printing, from brush-pen calligraphy to rebranding (for more information on attending workshops and conferences, go to www.graphicdays.it).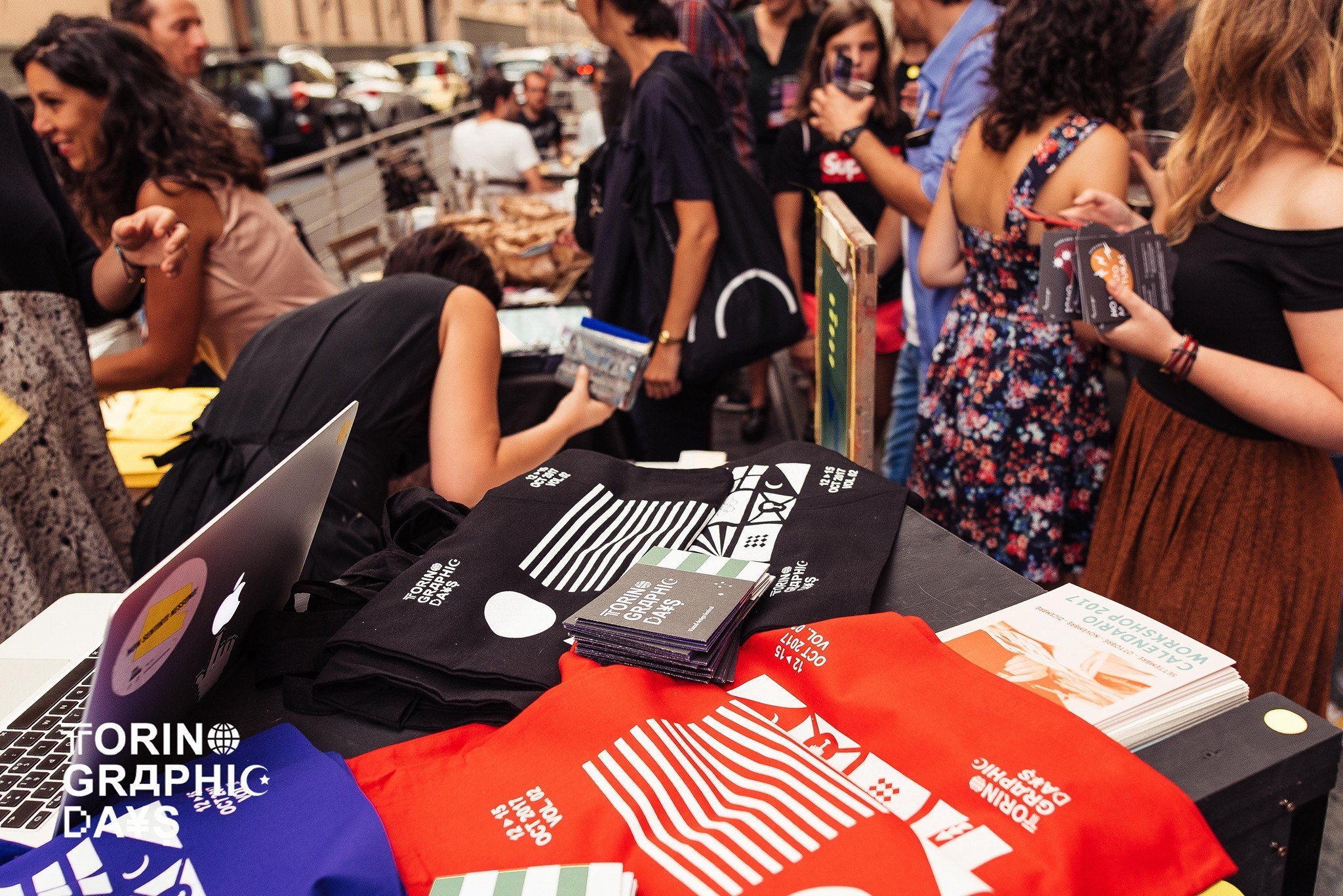 And the venue? If you've never been, it's a must-see. An old foundry  extending over 8,000 square metres, Toolbox Coworking was started in 2015 and is today home to over 130 different businesses and more than 400 members, including freelancers, professionals, startups and innovative firms. This enormous creative hub dedicated to co-working has real post-industrial charm. It even houses a lively printing workshop, Print Club Torino, one of the event's promoters. We got to know the whole team, ably accompanied by Fabio Guida, the festival's coordinator.
Who works behind the scenes at Torino Graphic Days? 
Lots of people! Print Club Torino and the PLUG non-profit organisation handle artistic direction, along with the Quattrolinee communication agency, while architects MG2 Architetture are in charge of venues and setting up shows. Another promoter, TAL-Try Again Lab, looks after screen printing.
By creating this strong network of professionals and thanks to many volunteers recruited from the Politecnico di Torino, Università di Torino, Istituto Europeo di Design and IAAD, we've managed to bring our dream to life: to bring to Italy a visual arts festival that follows in the footsteps of major European counterparts by hosting the most interesting artists from around the world.
The big names?
This year, the spotlight is on New York: we have Alexander Tochilovsky, curator of the Lubalin Center, Greg D'Onofrio and Patricia Belen, founders of Display, Graphic Design Collection, a renowned industry platform dedicated to researching the history of graphic design in the 20th century. Also attending are Ruedi Baur, the French graphic designer with an innovative approach to spatial design, and Massimo Pitis, artist director at Wired Italia.
Many projects have involved schools and ordinary people besides cultural spaces and institutions.
The In The City outreach programme, which began back in September with a series of events and shows, is new  for this edition. We wanted to encourage the public's active participation to show that graphic design is not a niche concept but something that we all experience: from city signs to information leaflets for drugs, every day we read messages that use the visual communication system.
Your fair will be a showcase for craft graphic design businesses. What's homegrown Italian output like in this sector?
Currently, there's lots of very valuable expertise. Sophistication and attention to detail are winning back a substantial slice of the market. There's a greater focus on unique, craft products, and this is also thanks to a process of "education" promoted by projects like ours: Torino Graphic Days was created to bring together professionals, students and the curious, thereby fostering more experimentation.
Design and Italian firms: is there dialogue?
Firms are placing ever more focus on design: businesses with a contemporary vision and an international outlook are increasingly learning to enlist design professionals to strengthen their image. They know they have to stand out from the crowd of visual messages in today's world: the communicative power of images is yet another area of competition.
One last sneak preview?
Well, I can tell you that there'll be an anthology dedicated to a big name in Italian graphic design and special visual art performances… some initiatives will involve visitors but I can't tell you which ones!