Virus protection masks: fighting Coronavirus with face masks
One of the ways to fight COVID-19 is to wear a face mask.
This is what the World Health Organisation (WHO), doctors and research institutes are saying, and certain countries are now even forcing their citizens to wear masks to contain the spread of the new coronavirus.
Although they are useful tools for limiting the spread of Covid-19, there is currently a heated debate underway regarding face masks. This is because simply wearing a mask is not enough to protect against the virus. Masks only offer protection against the virus if they are worn correctly and if the WHO guidelines on reducing transmission are followed.
Essentially, to fight Covid-19 you need to comply with all of the following:
Keep a safe distance of at least two metres from other people in public spaces
Don't touch your nose, mouth or eyes when in public spaces
Wear protective masks correctly in public
Wash your hands frequently and carefully with an alcoholic solution or with soap and water
Face masks therefore only protect against the virus if all the preventive hygiene measures are followed at the same time. It is important to stress that if you wear a mask but ignore the other behavioural rules, you risk negating its effectiveness as a protective barrier.

Virus protection masks: how they work and how they limit the spread of Covid-19
As yet, the WHO has not come out in favour of obligatory face mask use, as imposed by certain countries. But it is worth mentioning that the WHO has reserved the right to change its opinion as the epidemic progresses, and it is closely following the prevention measures adopted by each state battling Covid-19 all over the world.
The main function of virus protection masks is to limit the spread of the droplets of saliva that are the virus' main means of transmission, both from people with full-blown symptoms and from 'asymptomatic' people, those who, despite not showing any of the obvious symptoms of Covid-19 (a cold, a cough or a fever), are nevertheless equally contagious.
To be effective, the face masks must fully cover your mouth and nose, as that is where droplets of saliva come out when you sneeze, cough or speak. These droplets are dangerous because they can come into contact with the nose, mouth and eyes of healthy people nearby, or contaminate the surfaces of objects. That's why it is so important to wear protective masks to stop the spread of Covid-19.
Every mask helps fight the virus: whether they are sophisticated or basic and made of one or many layers, and whether or not they have valves or filters, masks are nevertheless one of the best tools we have at the moment, along with social distancing, until an effective cure or vaccine for Covid-19 is discovered.
Virus protection masks: the various types on sale and how effective they are
The various types of face masks on sale hinder the spread of contagious droplets and act as a barrier. There are different types of mask currently available, each offering a specific level of protection against Coronavirus.
The protective masks can be divided up into various types.
Masks not certified for use in healthcare settings
Surgical masks
High-protection masks (KN95, N95 FFP2 and FFP3)
Let's briefly summarise each one.
1.Masks not certified for use in healthcare settings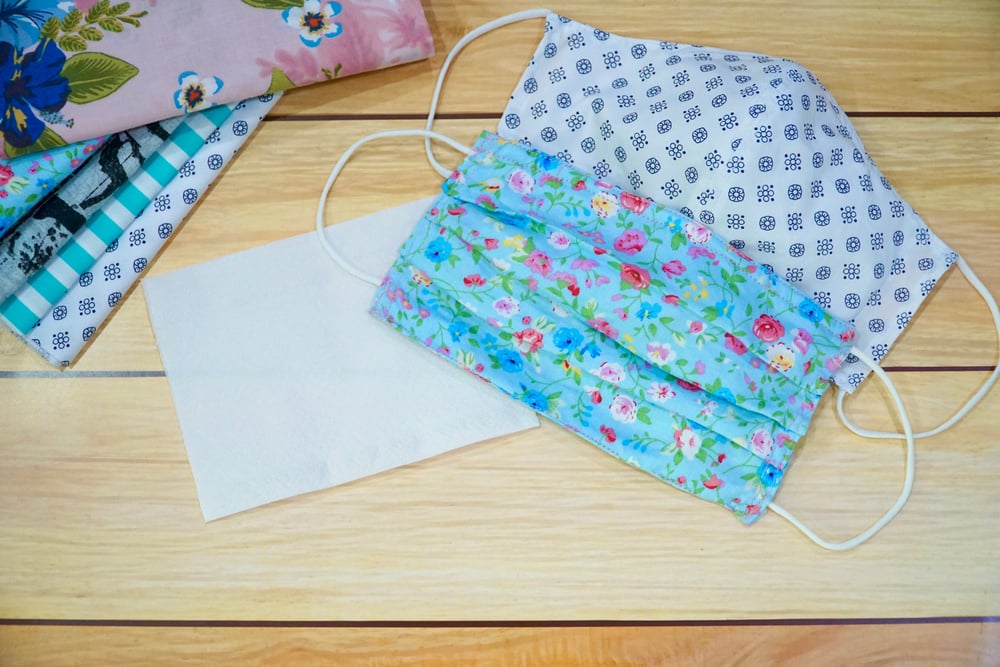 These face masks can be produced using any type of fabric. They have no medical purpose and are not suitable to be worn by healthcare workers. They are fabric masks and must be comfortable and fully cover both nose and mouth. They are suitable for those needing to go out to do the shopping or to public places where a safe distance of at least two metres can easily be kept. The fabric acts as a barrier and limits the spread of droplets of saliva. They are easy to wash and sterilise after use.
2.Surgical masks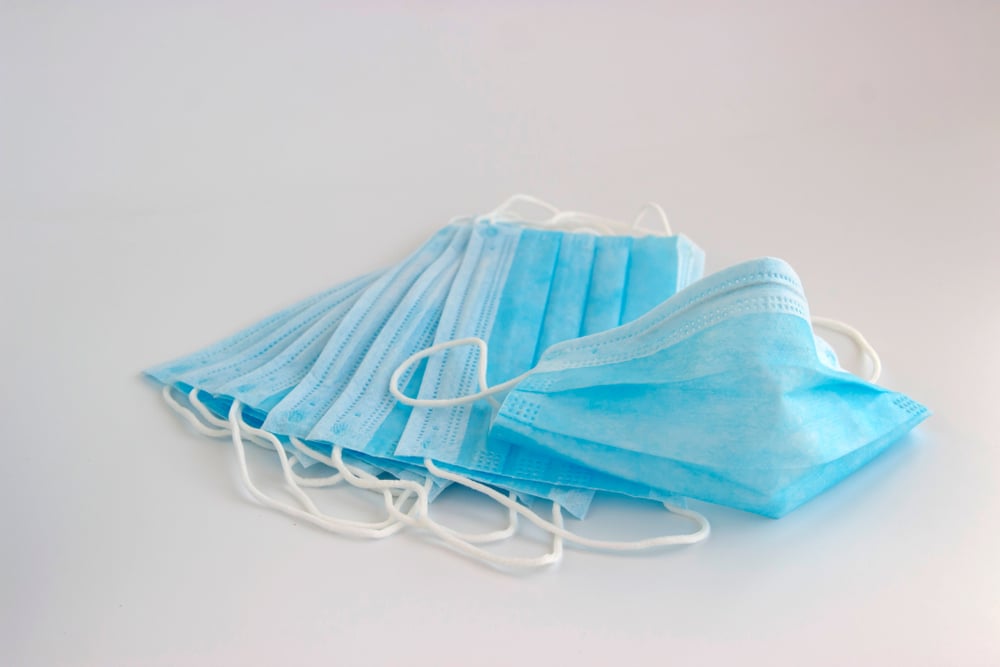 These are the blue or green masks often used by doctors and dentists. They don't so much protect the wearer as those around them, as they do a good job in retaining potentially contaminated saliva droplets. They offer more effective outgoing filtration than the fabric masks not intended for healthcare use, but again the aim of these masks is simply limiting the spread of the virus, and so they are not recommended for medical staff. They are also disposable: once they have become damp after their first use, they must be thrown away.
3.High-protection masks (FFP2, FFP3, KN95 and N95)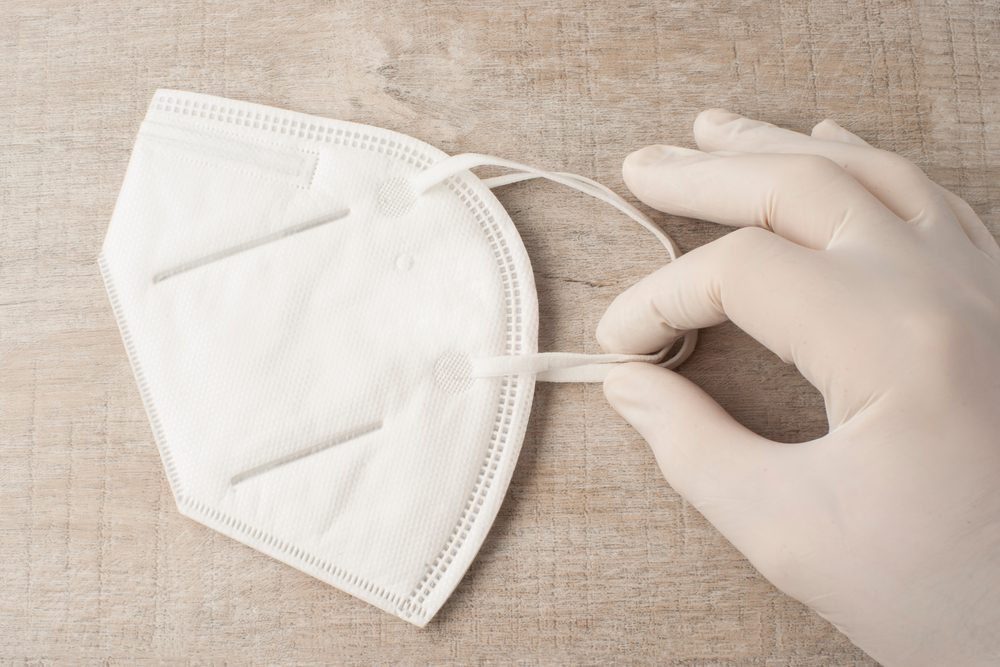 These virus protection masks offer the highest level of protection. They are mostly worn by healthcare workers, who cannot keep a safe distance from others because the treatment they are providing necessarily brings them into close contact with patients. The masks are specially designed to filter the incoming and outgoing air better than other masks. They have an extremely high filtration capacity, and are the only virus protection masks that (assuming they do not have valves) offer both incoming and outgoing protection. These are single-use items too.
At the moment, the WHO recommends leaving high-protection masks (FFP2, FFP3, N95 and KN95) for medical staff, and invites people to use the other types, especially given how difficult it is to find face masks at the moment.

Virus protection masks: the problem of poor availability and the #Masks4All movement
in the future, we will have to wear masks every day to move around in public spaces or to go to work.
Indeed, this has already been made compulsory in certain countries around the world. Ther huge number of protective masks this requires is causing a problem: the masks are now very difficult to get hold of. Demand is enormous, and it is peaking at the same time everywhere in almost all parts of the globe. Sometimes it is challenging even to find the most basic protective masks. For this reason, many companies are adapting their production equipment to produce masks and help to meet the demand.
Some countries that initially did not insist on everyone wearing masks have gradually promoted their use when citizens go out in public. In addition, many have even encouraged people to protect themselves with homemade masks, by sharing video tutorials that explain how to prepare your own protective masks made from common, everyday objects.
This is because scientific evidence is emerging that shows wearing even a non-medical type of mask acts as a barrier to restrict the spread of droplets of saliva, which are the main way the virus spreads between people. Even a simple fabric mask therefore provides a useful barrier, which above all protects other people. If everyone wore them, adhered to the distancing requirements and followed the other preventive hygiene guidance, we would increase our collective level of safety and help everyone. And if we all protect one another by wearing protective masks, the risk of contracting Covid-19 falls significantly.
In America there is even a new movement called #Masks4All that promotes homemade, and even handmade, mask production, since any form of mask is better than nothing. The #Masks4All website gathers together video and written evidence from the WHO guidelines, intergovernmental scientific studies and leading international publications on the need to use protective masks to fight the spread of the virus.
Antivirus masks: Pixartprinting is also doing its bit
Given the difficulty in finding masks that protect against COVID-19, Pixartprinting has converted its production line so it can make two types of antivirus masks:
Simple fabric anvitirus masks
trumask® filtering antivirus masks
Fabric antivirus masks from Pixartprinting: a simple and washable mechanical barrier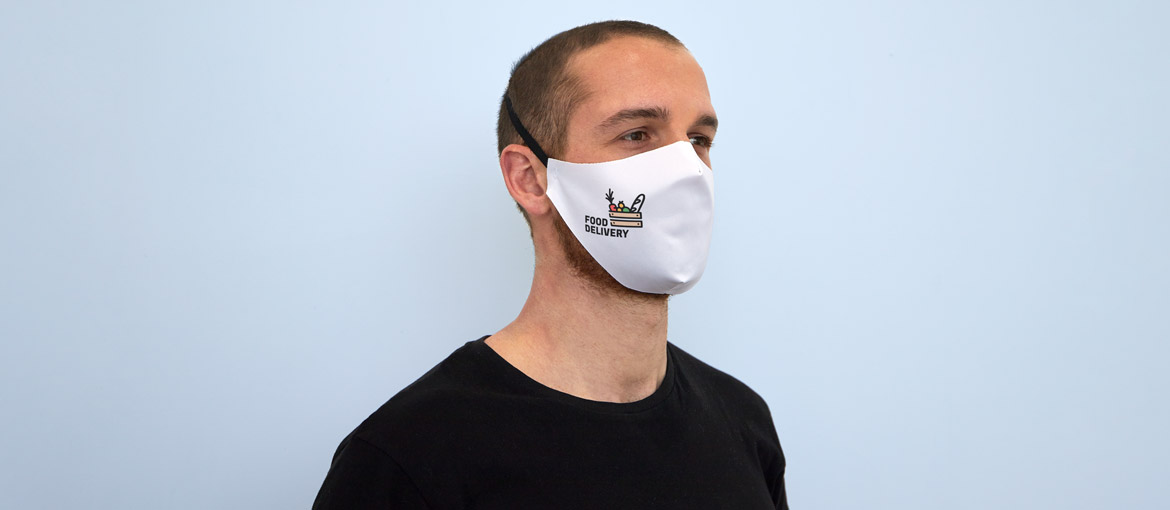 These antivirus masks are made from a single layer of fabric (polyester) and are not classified as personal protective equipment or medical devices. Nevertheless, for everyday use, when keeping a safe distance from others and following the hygiene rules, they help to protect the public by reducing the spread of potentially contagious droplets of saliva. They are also machine washable.
The masks are available to buy here.
Tru

mask® pro filtering antivirus masks from Pixartprinting: protection, comfort and design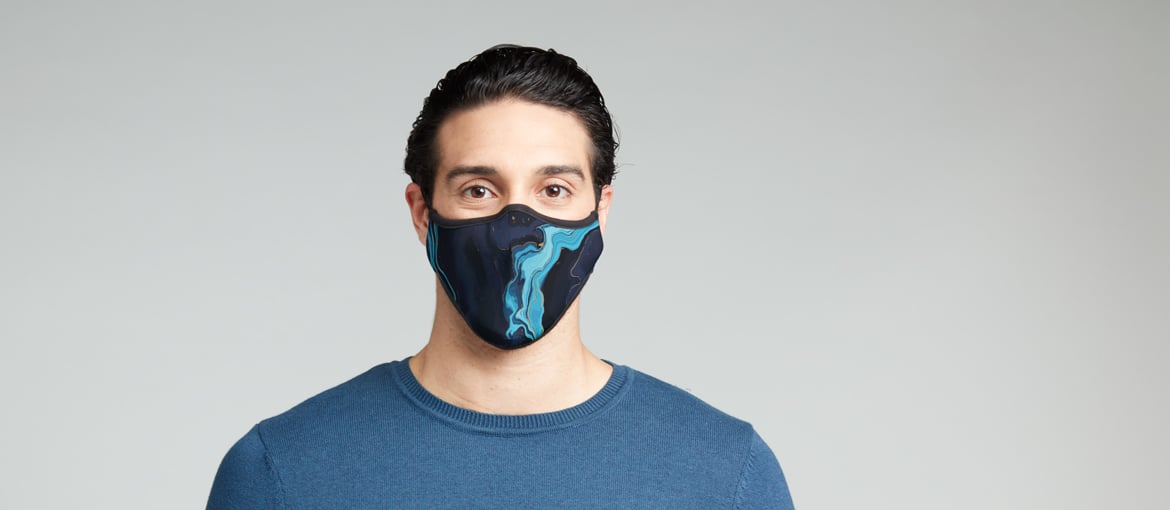 trumask® pro filtering antivirus masks offer the same benefits as fabric masks but with increased filtering efficiency and protection against micro particles and viruses. Trumask® pro filter masks are made with an integrated nanofibre filter to filter out harmful particulate matter, bacteria and contaminated microparticles, offering a filtration efficiency of 90%. These masks can be washed comfortably with hot water in the washing machine and then reused. And they look great, too. trumask® pro face masks come in a range of attractive colours and patterns.
Summer anti-virus masks: lightweight and made of triple layer filter fabric
With summer coming, traditional masks can be "heavy" when worn. For this reason you can also find lighter filter masks on the market, made of multilayer fabric, to effectively protect yourself and those around you from infection. Pixartprinting has launched the Triple Layer Pro Masks. These masks are lighter, have adjustable elastic bands for superior fit and comfort and have a certified micro-particle filtering capacity of over 90%. These masks take advantage of the ability of nanofibers in one of three layers of fabric that block harmful microparticles.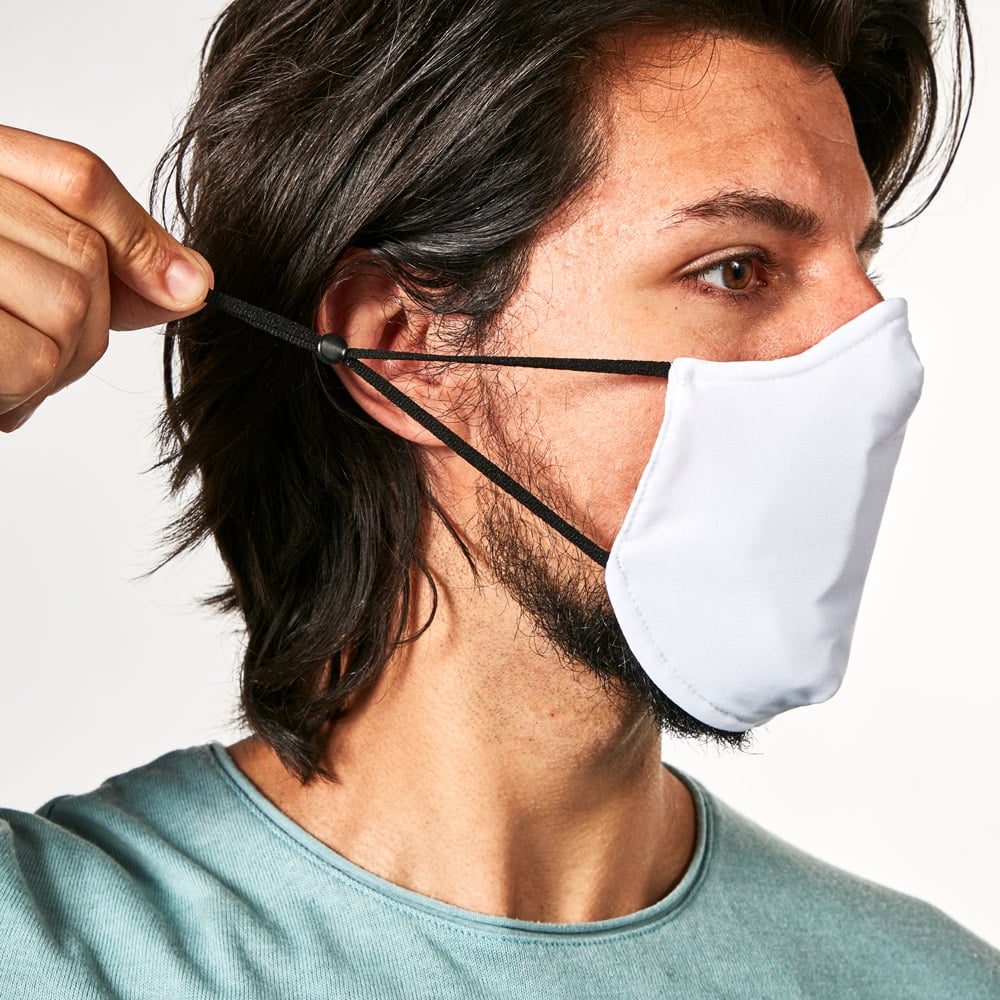 The mask is washable in hot water at 60 degrees and easily reusable. In addition, since anti-virus masks have now become an essential tool, they also take care of aesthetics. There are over 150 motifs and decorations that you can choose to apply to your Pro Triple Layer mask. Besides, you can also customize it with your logo or a design of your choice from a single copy. The colourful, reusable, highly filterable solution to protect yourself comfortably even in summer. You can find them here.