Five of the best sites for copyright-free images
So, you want to produce a series of canvas prints to decorate your home and you're looking for original shots – you don't want the usual stock images! But you don't know where to look.
Or, you need images for your website, but you don't want to fork out for a photo shoot, so you decide to look for what you need online. But you don't know where to find copyright-free photos.
Well, if either case applies to you, you're in the right place. Here we've put together a selection of the best websites for copyright-free images so you can find the photos you need. Breadth of choice, image quality, originality and freedom from copyright were the criteria that informed our selection.
What copyright is and why it's important to respect it
Before going any further, it's worth first talking briefly about copyright, something that can get those who don't take it seriously into trouble. Thinking that everything online is free content to be used however you like is a big mistake that can lead to big fines!
Copyright protects any original work (music, painting, photography, literature etc.). When a piece of work is protected by copyright, we can't use it any way we like: reproducing or sharing it without the permission of the author is prohibited.
So, if you're looking for images for your website, social media accounts, flyers or any other project, buy the images you need or use copyright-free images that are open for anybody to use.
How to search for copyright-free images on Google
You can find the photos you need on Google, using a simple image search. The main thing is that you do so without violating copyright. So, once you've launched your image search, right under the search bar, click on "Tools" and start applying filters to refine you results. Here's what you can customise.
Size: choose between Large; Medium; Small; and Icon.
Colour: another useful filter if you want to narrow your search to a specific colour palette.
Type: choose between Any type; Clip Art; Line Drawing; and GIF. If you're looking for photos, leave it set to "Any type".
Time: you can also narrow your search to a precise time frame.
Usage Rights: this is what interests us most today. You have the choice between: All; Creative Commons licences; and Commercial and other licences. If you're looking for copyright-free images, choose "Creative Commons licences" and you'll get a selection of images with different types of licence. Click on the one you're interested in and then again on "Licence details".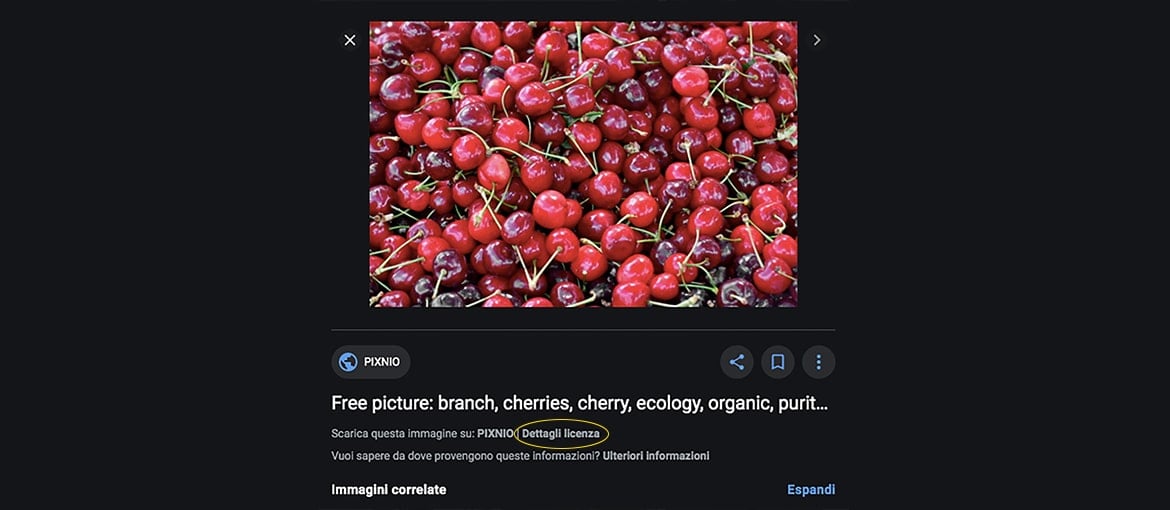 Now, you're probably wondering: what are Creative Commons licences? Well, they're copyright licences that are used when an author wants allow others to use or modify their work under certain conditions. For example, an author may decide that it can be used for non-commercial purposes only.
As you can see, checking the type of licence is not always quick and easy, and can sometimes be a laborious process. Which is why we recommend using websites that offer free images that you can download in a click, without the risk of infringing copyright.
Our tips: five sites for free images
There are many sites offering free, high-quality original images that are free from copyright. Let's take a look at a few, from the well known to the niche
Pixabay: lots of filters for targeted search
Pixabay is perhaps the most famous of all. It's community of creatives who share copyright-free images that you can also use for commercial purposes. Its archive is enormous: we're talking about more than 1.9 million images. So you're bound to find what you're looking for without too much trouble.
Numerous filters speed up search. For example, you can:
combine searches;

exclude terms (you can, for instance, search for red flowers but choose to exclude roses);

search by author;

fuzzy search, which allows you to search for tags that are misspelt or use alternative spellings;

group search terms.
It doesn't get any simpler than that!
Tips for using Pexels
Pexels also has an enviable archive of free high-definition images. We really liked the following features:
Themed collections. Very useful when you don't have a clear idea of the image you need and want inspiration for a certain theme.
Search by colour. Handy when you have to stick to a particular colour palette.
Lateral thinking. For example: if you search for images with the keyword "clover", results will include images from collections themed around luck, the colour green, Ireland, and St Patrick's Day…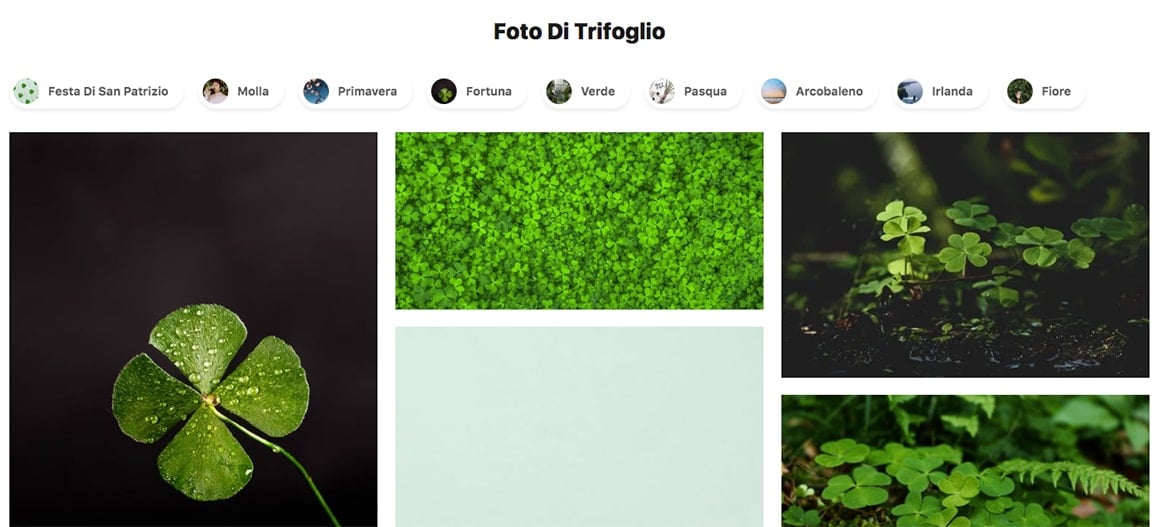 We love this lateral thinking.
Unsplash: quality and quantity
Unsplash is home to a huge gallery of freely downloadable images. But be careful: if the images are used for commercial purposes, the author may request a credit (e.g. Photo by: author name). Which makes sense, because Unsplash is also a tool for self-promotion. We recommend it because of its quality: there you'll find really beautiful images, as well as some pretty hip ones too.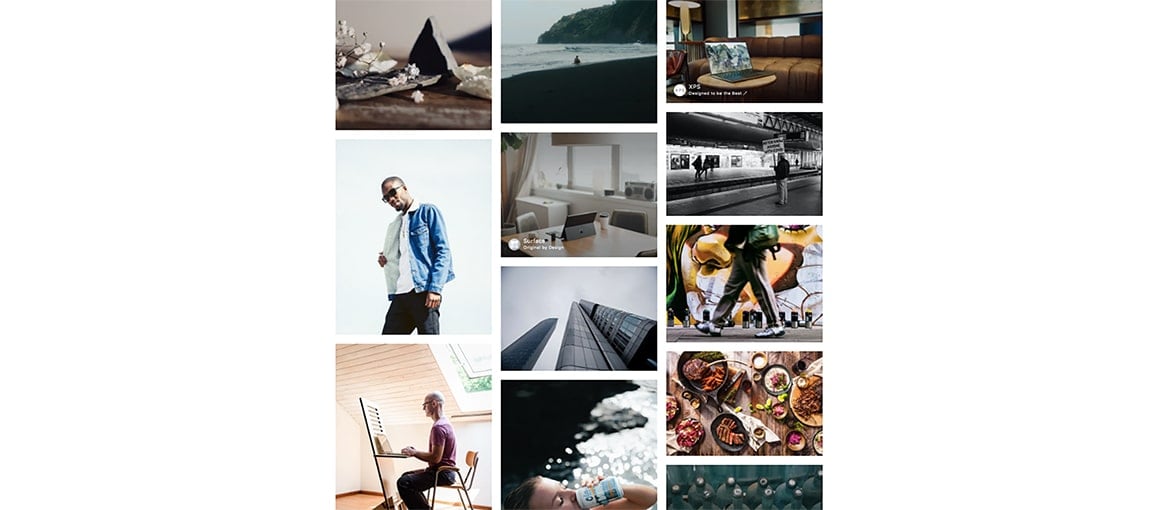 Filters for refining your search include orientation, colour and relevance. There are also a series of tags related to your search that will help you to narrow it down and find the right image more quickly. Give it a try!
Gratisography: not your usual stock images
"We're the world's quirkiest collection of high-resolution free stock images" says Gratisography, which also claims that it hosts "images you just won't find anywhere else.".
The site emphasises quality over quantity, so don't expect an archive as large as you'd find on Pixabay or Pexels, but rather something truly different and unique. That's guaranteed.
Kaboompics: a "one-woman show"
Kaboompics is another interesting project. The woman behind it is Karolina, who, with the help of a team of friends, has managed to create an impressive gallery of images organised into themes.
As you'll see, its photographs are very different to the usual stock images. It seemed to us as though we were leafing through a professional photographer's portfolio: we had a clear sense that behind each picture there was a mind, an eye, a sensibility. That's where this site adds value.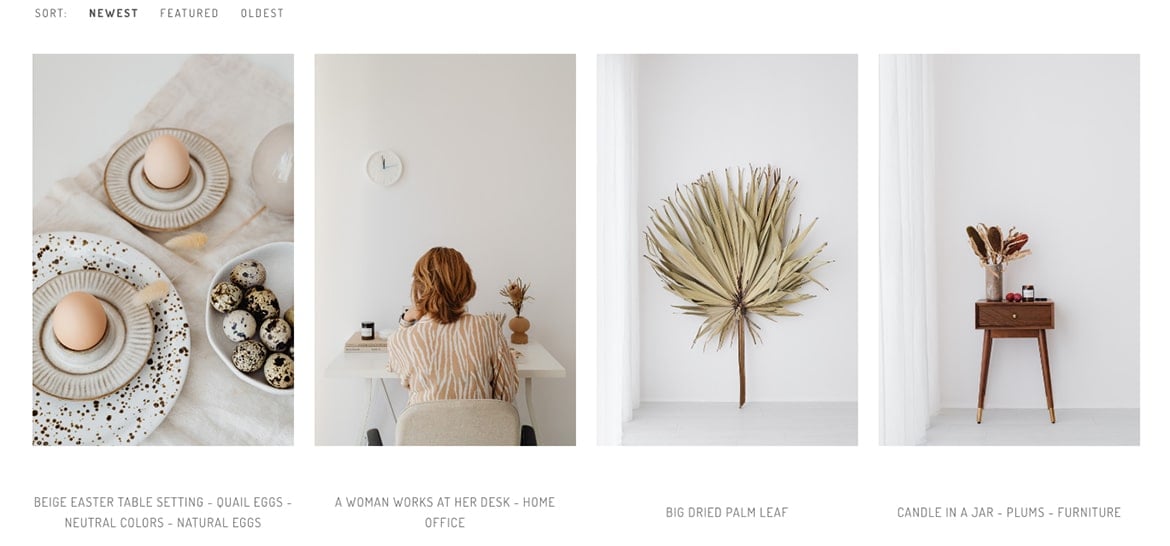 We've given you a range of options because we wanted to make sure that you'd be able to find the right images for your project – whether it's a website, brochure, social media post or flyer. If you're looking for photos to create a canvas, check out our article devoted to photo collages: in it you'll find tips (and tools) for designing professional-looking photo canvases. Happy hunting!