Walking along the banks of the Capellades millpond for the first time is like stepping into a postcard. There was a time when 12 million litres of water a day flowed from this natural, crystalline source. More than enough to power the 16 paper mills that existed in the area. Whole families made their living in this sector, either by selecting rags used to make paper pulp, preparing the glue, dying or packaging the sheets.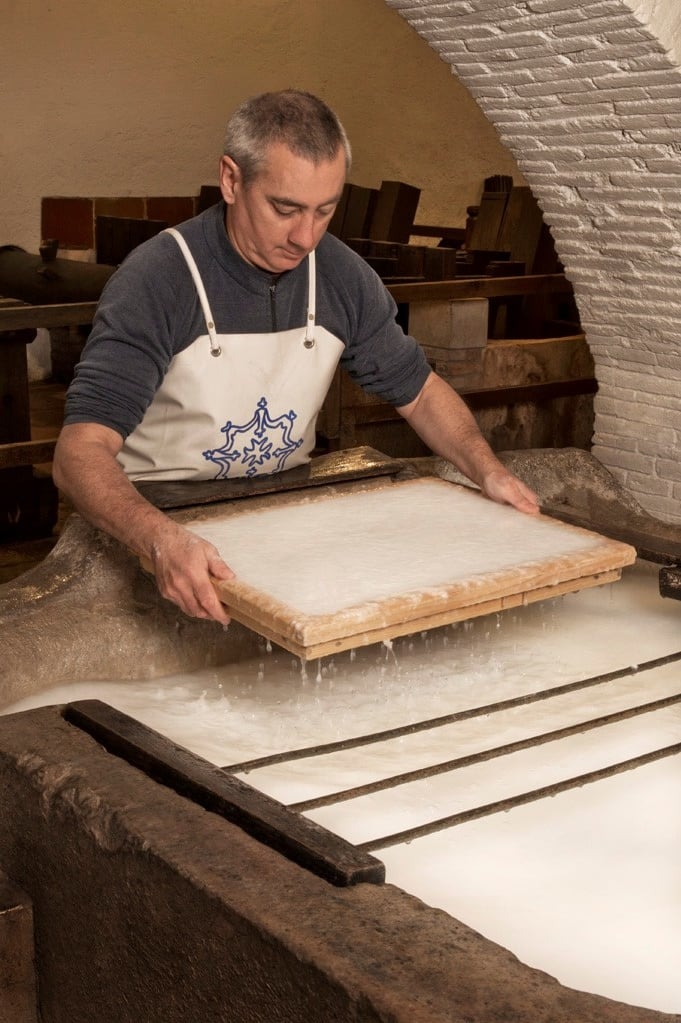 So much so that, during the 18th and 19th centuries, this Catalonian town became one of the most important paper-producing centres in Europe, supplying much of the Spanish market, South America, and the Phillipines.
On the other side of the millpond, one of these old mills still stands, transformed into a museum in 1958. The architectural layout of the Capellades Paper Mill Museum is typical of these types of buildings, which needed to be suitable both for producing paper as well as housing the owner or tenant of the mill.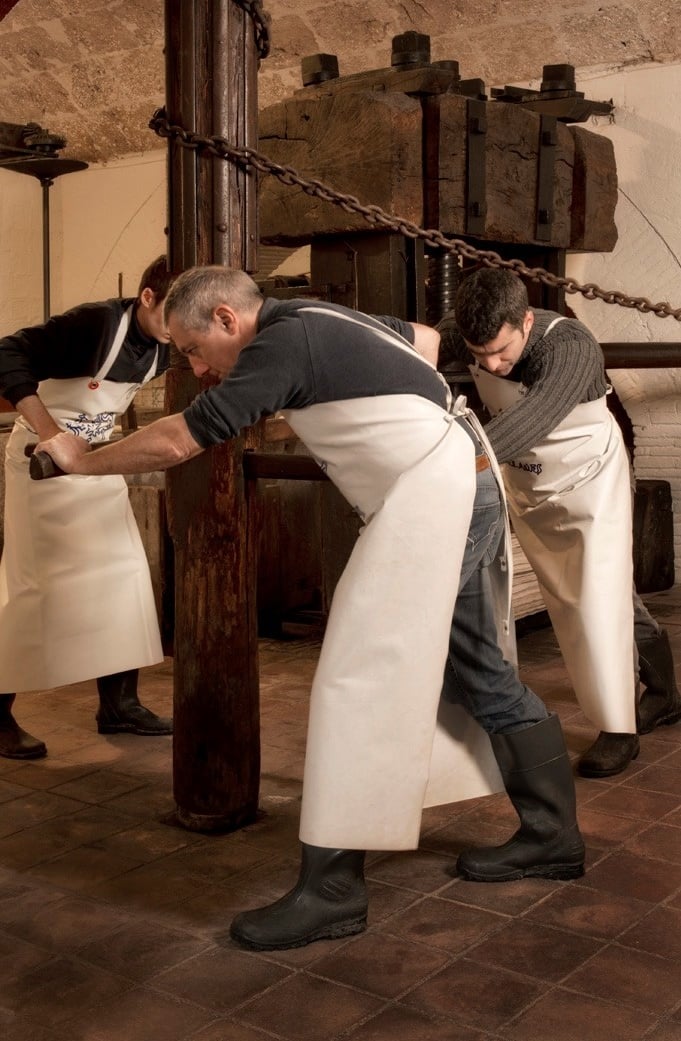 The 2,200m² building is spread over four floors and one basement, housing an important collection of original machinery and tools used for papermaking, from basins to vats and presses. Energy was generated by the hydraulic wheel, which transformed the moving water of the pond into mechanical energy, driving the blades which carved up the old rags.
Around 30 people would work in this space – men, women and apprentices, many of them children. As the museum guide explains, they would produce 4,500 sheets of paper a day under harsh working conditions. In fact, it was common for them to develop respiratory diseases as a result of inhaling the dust that the rags gave off when treated. They also developed hearing problems due to the noise of the machines.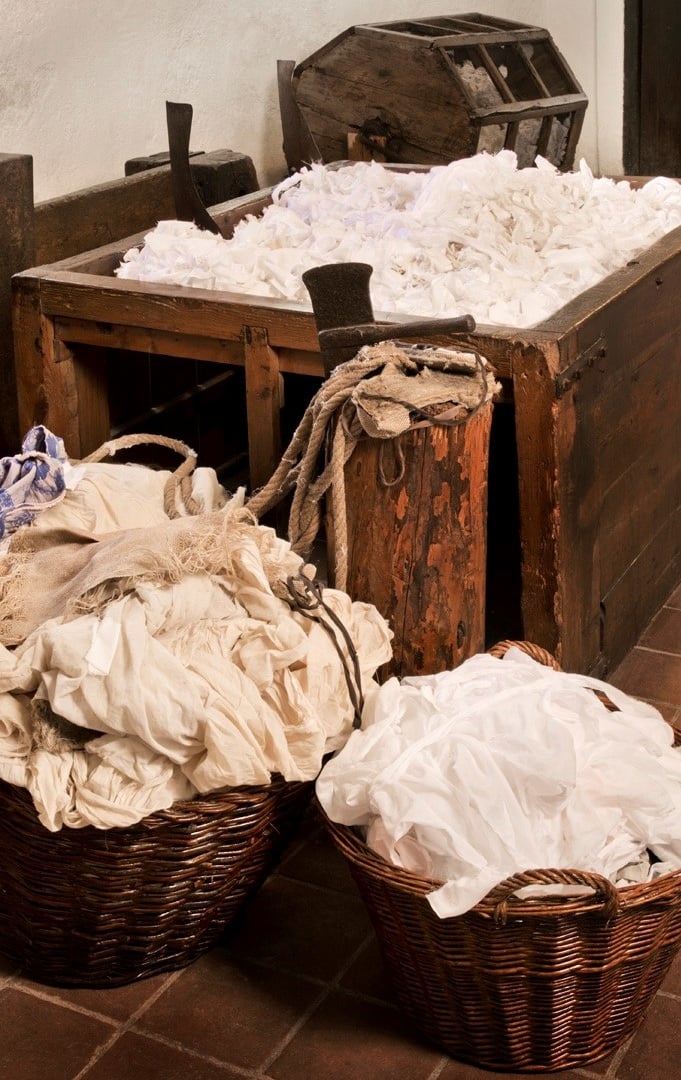 The museum has permanent exhibition rooms about the history of paper, from its origins to present-day manufacturing processes, as well as a lookout point in the upstairs drying room, an open space where the paper was laid on ropes to let it dry. The resources centre includes a specialised library with more than 600 paper-related titles, as well as housing a collection of smoking paper booklets.
Today, the Capellades Paper Mill Museum receives around 31,000 visitors a year, who can learn about the papermaking process through workshops. Unusually, the basement is still used to produce handmade paper using different fibres (cotton, linen, abaca, etc.), sizes, colours and watermarks for artist books and even wedding invitations. All of which makes it one of the world's most outstanding museums on the subject of paper.