DIY is so much more than just a hobby! Think of it instead as bricolage, which Claude Lévi-Strauss defined as the practical application of an aptitude for inventing tales and myths; the skills of a poet, in other words.
The poetry of self-production, in its numerous different forms, can be applied to any field.
It should therefore come as no surprise that a talented DIY enthusiast can build himself a boat.
What is interesting here is that this person has chosen an unusual material for the job, Correx, designed not for building means of transport but instead for producing outdoor advertising boards, as Pixartprinting's customers know well.
Alvinn Bigot has shown that the light and flexible nature of Correx panels makes them ideal for building the ultimate light and flexible vessel: the kayak.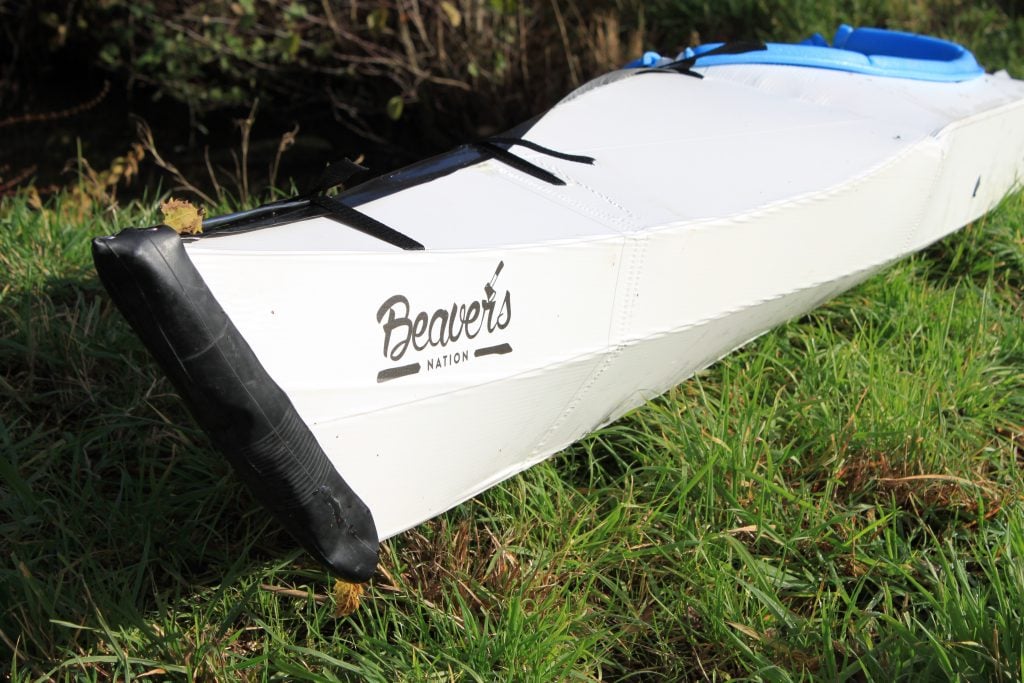 We interviewed the young French designer with a passion for nature, DIY and… saving money. He told us about his extraordinary idea and how he turned it into reality.
Hi Alvinn. We know that you live in Normandy and work as a designer. What is it you love about kayaking?
I'm not a great kayaker. But I love immersing myself in nature and exploring places from a different perspective. Like the Spree in Berlin, which I kayaked across, Canada, and Saint-Céneri-le-Gérei, one of the most beautiful villages in France.
Where did the idea of building a kayak from Correx come from?
A few years ago I saw a Kickstarter project for the Oru Kayak.  I wanted to try it out, but it was too expensive (around $800). I love DIY, and so I decided to build my own kayak, taking inspiration from the Oru. I had to do a lot of origami to find a prototype that I could scale up to full size. I chose Correx because a DIY expert I follow on YouTube called Paul Elkins uses it to build small boats, for example. I thought "if it works for Paul…"
How long did it take you to build the prototype?
About three days, because I had to find ways of making it sturdy enough. My tutorial teaches you how to do it in one or two days. 
Just to be clear, the original patent is held by Oru Kayak. I just wanted to share with everyone how you could make such an expensive product more cheaply.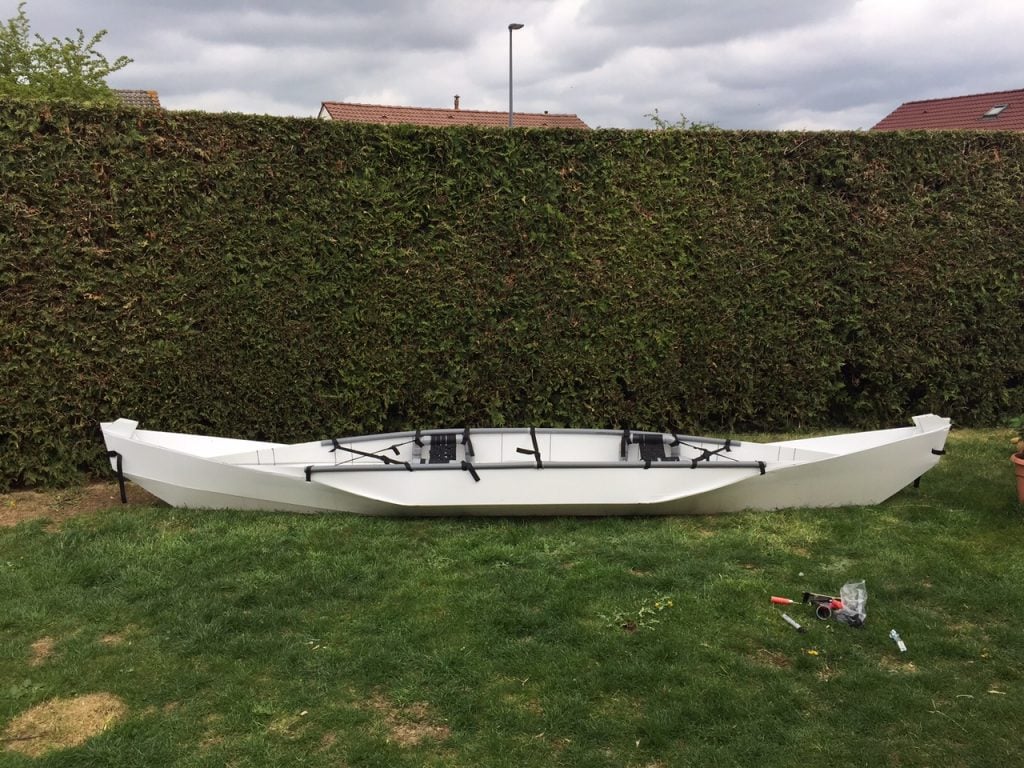 Why did you choose to use Pixartprinting's products?
I use Pixartprinting to print lots of materials for my customers, such as flyers, banners and roller banners. And after searching in France for a long time for the biggest sheets of Correx possible, finding nothing of a suitable size, I stumbled across it by accident.  One day I had to print a large panel and I saw the word 'Correx' on the Pixartprinting website. The largest available size was 300 x 200 cm – fantastic! Not quite the perfect size (which would be 360 x 150 cm), but excellent for a prototype.
How much did it cost? And how much would you have to spend to buy a 'traditional' kayak?
The project ended up costing around €100-120. A standard kayak, meanwhile, is very expensive. The Oru Kayak is sold in France for €1600. You can get cheaper models for around €600: six times more expensive than mine.
Does the kayak work? And how durable is it?
It works quite well, but it has a few problems. Anyone over 5'9″ would find it difficult to get in and out of the kayak, and would make it less stable. I also need to make it more robust. On the other hand, it folds down, which is great for people without much storage space at home.
Have you taken it on any trips yet?
Not yet, due to the cold, but I tested it in the water for the first time last November. 
I will perfect the design this year, but I'm also planning to use other Pixartprinting products for new ideas: lamps in particular. I'm thinking of making one in the shape of a stag's head, and another shaped like a hoverboard. True objects of desire!
We will conclude with the lateral thinking of a renowned American superglue advertising campaign.
The bodywork of a real car dominated a giant poster, with the title SuperX Glue. Also sticks coffee cups.
Similarly, if you can paddle safely across a river using Correx, just imagine what it could do for your advertising!