We were warned about it, and now it's actually happening.
The pandemic has forced us to change some of our habits – both as people and as consumers – and as marketing, business and communication professionals we cannot simply pretend nothing has happened. These changes are not going away any time soon, so they need to become embedded in our mindsets and development plans.
It is therefore crucial that we equip ourselves to deal with these changes. In this article I will try to explain how to do just that, through a list of tips and guidelines that I hope will help you intercept clients and prospects successfully – following an approach that is relevant, consistent and New Normal-proof.
Something has changed
How many times, in recent months, have you thought something along the lines of "when will we truly be able to go back to normal and forget about all this?"
The legendary Marketoonist – Tom Fishburne to his friends – devoted a rather telling image to this in one of his most recent cartoons, with the apt title Back to Normal 🙂
As well as being amusing, the comic reveals an important truth: video calls, online meetings, the impossibility of working at full capacity, sudden changes in our clients' behaviour and other crazy variables have revolutionised all of our lives over the last couple of years. And we will probably have to get used to it – to living and working in a situation of limbo or purgatory (with the odd flash of paradise, but hell more often than not). I have never liked the word resilience very much – it is overused and abused – but it comes to mind now more than ever before.
Five strategies for New Normal Business
I'm calling my approach New Normal Business: not very creative, I know, but I think it does a reasonable job of getting across the idea of always making the most of the situation, whatever that may be.
I have come up with five pieces of advice and key words that you may find useful to ensure you continue to interact positively with your customers and generate value for your company.
1.Small Data
There is a lot of talk about Big Data, a buzzword referring to the enormous quantity of unstructured data that is all around us, and which we are all feeding all the time. It is available in enormous volumes, is completely unordered and is often produced at great speed: indeed, its main identifiers are volume, variety and velocity– the 3 Vs of Big Data.
The 3 Vs are both Big Data's main feature and its Achilles heel: the enormous volumes, wide variety and high speed mean they can usually only be handled by large, complex and global businesses.
So what about micro, small and medium-sized enterprises? Are we forced to chase the big boys, or can we also equip ourselves for the challenge? Well, another term that is gaining traction is Small Data.
"Small data is data that is 'small' enough for human comprehension. It is data in a volume and format that makes it accessible, informative and actionable. The term 'big data' is about machines and 'small data' is about people."
Small data refers to things like TripAdvisor reviews, Facebook comments, or using Google Trends or Pinterest Trends (an invaluable tool for pre-empting innovation by analysing visual content published on the social network) to find new trends to bring to your business. We have a world of data at our fingertips, without having to bother data scientists or other specialists. Make use of it, and produce data-driven communication!
2.Data-Driven Mindset
Actually, being data-driven is important enough to merit its own paragraph. Being driven by the data (not exclusively, but in parallel with the gut feeling that sets any skilled business owner or manager apart) is increasingly important when it comes to guiding businesses and understanding what customers really want.
 Certain innovative start-up companies with digital, data-inspired business models know this very well: take Poke House, for example, which, with over thirty restaurants currently open and 400 employees, has aspirations of becoming one of the major players in the food delivery sector – perhaps even a unicorn company, with a value of over $1 billion – thanks entirely to this winning combination.
As co-founder Matteo Pichi told Tech Crunch:
"The pandemic has challenged our food sector, and we see technology as the way forward to innovate and digitalise the traditional restaurant experience. We are seeing a shift in people's desires in fast but healthy food. Poke bowls fit this new need, and it promotes a more balanced, active and sustainable lifestyle with quick and healthy food options available nearby. Our competitors are the fast-growing healthy concepts such as Sweetgreen or Sweetfin in the U.S. But at the same time, we think we are lucky because we really are one of the first brands built 100% from food delivery experts or former employees. Our next competitors are going to be full native virtual brands extremely strong in data analysis and digital brand building. We use food delivery platforms as media platforms and we invest heavier than competitors in the channel."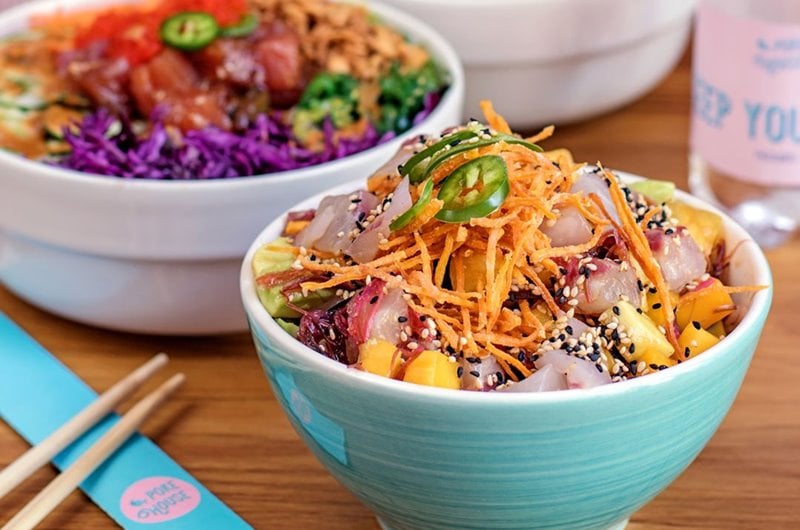 Investing in technology and data skills is no longer just a way to innovate and create a wow effect among your customers, it is an essential part of remaining competitive.
For example, have a look at the image below: isn't it beautiful? It's not a colourful series of islands, it's the Marketing Technology Landscape, all the businesses (according to 2020 data) that offer more or less advanced technological solutions in the way they market the company.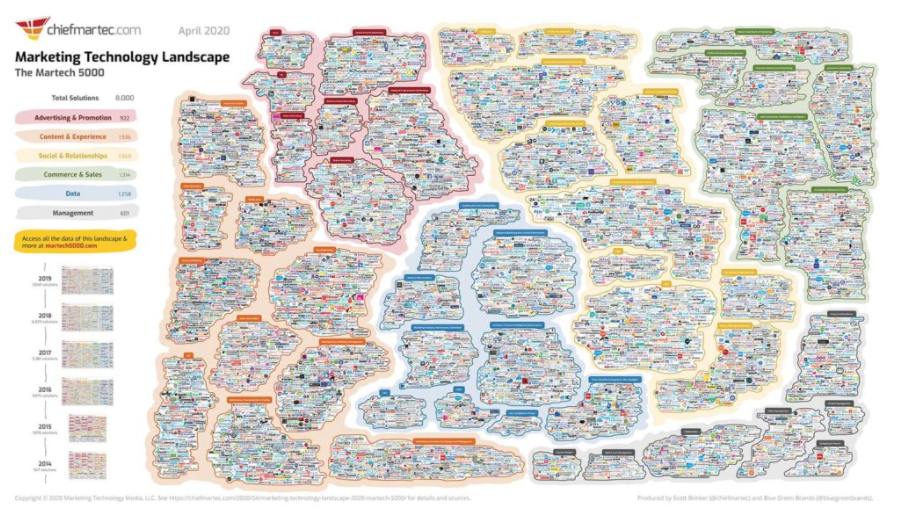 Now you understand the need to up your game as quickly as possible…
3.Polychannel marketing
Data can do a lot, but it can't do everything. And when in the world of marketing we talk about everything, we inevitably end up mentioning another favourite buzz phrase among experts and professionals: omnichannel marketing.
Omnichannel marketing, the next step in the evolution of multichannel marketing, means offering users an integrated and synergistic experience, ensuring consistency and coherence.
Notice a problem? In the new world we're living in, I don't think we we'll truly be able to talk about omnichannel marketing any time soon.
Ivan Ortenzi, a friend of mine and Chief Innovation Officer at BIP Group, during a very interesting webinar on contactless business models (see below – only available in Italian), mentioned the concept of polychannel marketing. This means providing a choice of certain channels for customer interaction, and, given cuts to budgets, focusing your efforts solely on these particular places.
One such new sales channels is the customer's home. Customers are increasingly used to having everything within arms reach – one of the many 'Amazon effects' we have got a bit too accustomed to during the pandemic. And many small and medium-sized businesses, in sectors ranging from food to beauty, are adapting to this new trend.
The future will increasingly be built on deliveries, and this is especially apparent when you look at the concepts various leading firms are working on: Toyota, for example, has created the e-Palette, which aims to be able to transport anything, anywhere. I don't know whether the future will involve consumers simply relaxing on their sofas while they wait for various product and service providers to come to them, but if things keep on going as they are…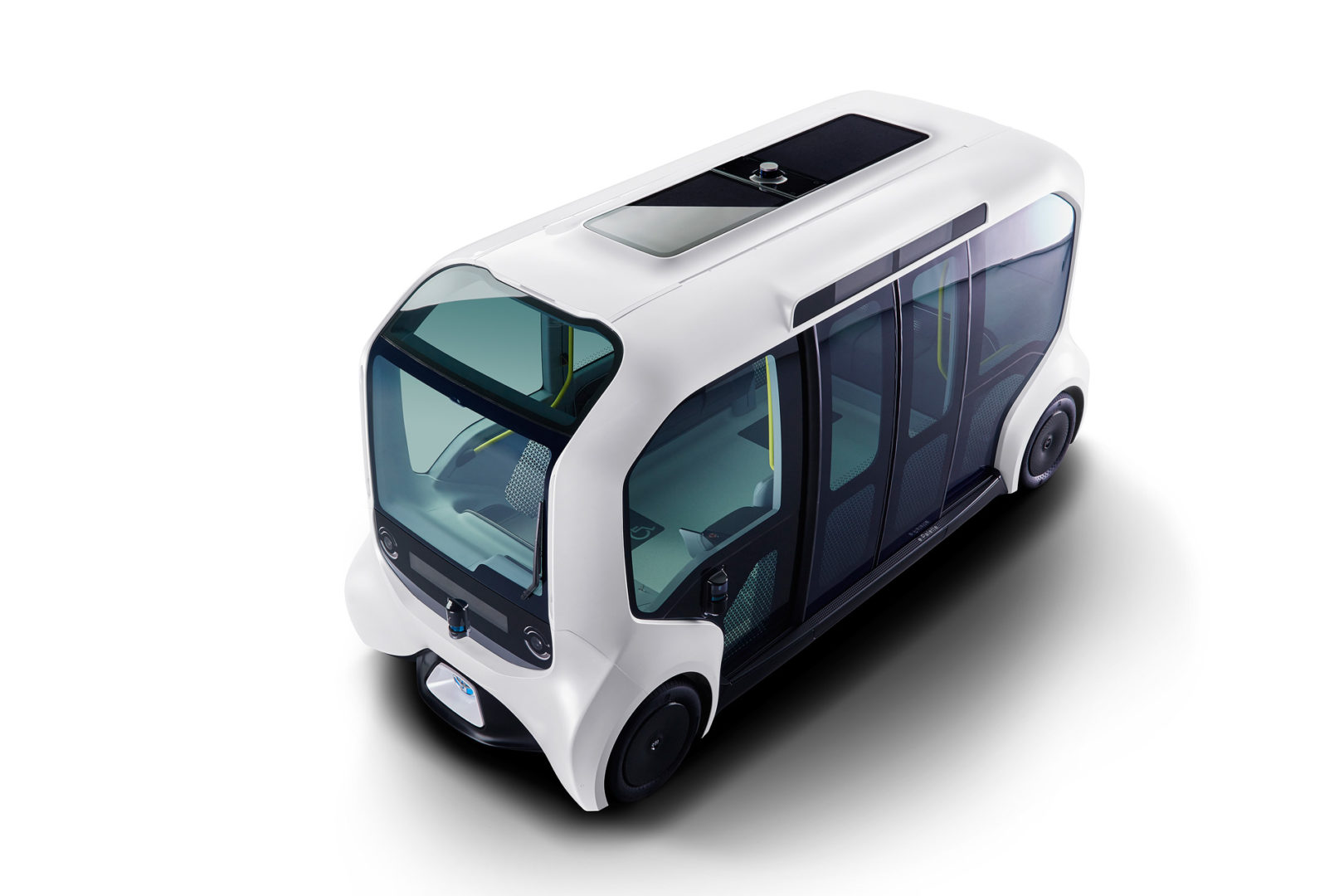 4.Direct-to-Consumer (DTC)
One of the leading results of the web's exponential development has been disintermediation.
The web was presented as – and initially was – a 'horizontal' environment, where anyone could talk directly to anyone else. Then the platforms arrived 🙂
Amazon, booking.com, the list goes on: these companies are now the main intermediaries between us and our customers, and they are becoming increasingly powerful, thanks to their business models obsessed with collecting data and customer-centricity.
So what can you do? I wouldn't recommend challenging them directly. Instead, try to rediscover a direct relationship with customers making use of digital tools. This is what DTC (direct-to-consumer) brands do: businesses that have set up or reworked their service model based on a single, direct connection with people. Nike were ahead of the game on this when they announced in 2020 that they were withdrawing their products from Amazon out of frustration at seeing them compared to fake products (at a lower, and therefore more attractive price). Many other businesses, big and small, followed suit.
Today the majority of new ventures are based on direct-to-consumer models, with no middle-men. Velasca, for instance, a start-up that is expanding rapidly across the world – from Milan to New York via London, Naples and Paris – is based on the concept of disintermediation. It was founded in response to the demand from luxury-loving consumers for unique pieces of traditional Italian craftsmanship at an accessible price and available anywhere in the world through digital channels.
To find out more about how they manage to achieve extraordinary results year in, year out, have a listen to their podcast/product case study on Shopify.
5.Nostalgia
Data, polychannel marketing, DTC… all in all, things nowadays are rather complicated. Which may make you hanker for a return to the good old days.
Well, you're in luck: this approach is called nostalgia marketing, and it relies heavily on memories, emotions and sensations from times gone by – usually perceived or remembered as being better than the present.
With this method, emotions can become the ace up the sleeve of any marketing and communication professional. McDonald's, for example, employed it in a simple tweet:
One day you ordered a Happy Meal for the last time and you didn't even know it.

A more interesting operation came courtesy of Kraft, which, when launching four new flavours of its Dinner Macaroni & Cheese (Garlic & Herb Alfredo, Buffalo Cheddar, Three Cheese Jalapeño and Cheesy Southwest Chipotle) did not describe them as new, but instead marketed them as a return to the past, inventing a fake tradition and creating a dedicated campaign it described as new-stalgic – a combination of 'new' and 'nostalgic'.
The company's website and social media channels paired the four new varieties of the Mac & Cheese recipe with a series of historical events that have shaped American history since 1939. This created an association between people's collective memories and the products: despite having no real historical relevance, the nostalgia and vintage effect won over consumers, showing that memories (even when they are made up!) can often have more communicational power than reality.
Takeaways
Small Data, a data-driven mindset, polychannel marketing, DTC business models and nostalgia marketing: these are five strategies you can – or rather, should 😉 – adopt to intercept plenty of clients and prospects and make the most of this tricky period.
And, of course, you should always be prepared to change direction when required. Otherwise, it wouldn't be called the New Normal, right?