From 16 to 18 March , Digital Design Days (DDD) returns to Milan for the third edition of this international event dedicated to digital design, technological innovation and creativity. The venue this year is MegaWatt Court, a 9,000-sqm former industrial site in the city's Tortona district, the pulsing heart of fashion and design in Milan.
This year, the event has been brought forward six months, with the aim of making it the highlight of the first Digital Week promoted by the city of Milan, which will run from 15 to 18 March 2018. Entrepreneurs, professionals, startups and students will be attending what promises to be one of the key events of the year for the digital design sector, so Pixartprinting didn't want to miss it!
Indeed, we're a proud Digital Design Days technical partner: we're an innovative digital business and the process by which we turn the projects of creatives and graphic designers into reality is entirely digital, from choosing products on our website to their order: everything happens online.
At DDD, we want to help participants stay on top of their game, which is why we've created a survival kit with essential items to get them through three days of intense workshops and networking.
The programme
The programme for the event's three intense, absorbing days features 32 talks, 8 workshops and various slots dedicated to networking and sharing ideas. DDD also includes the third edition of OFFF Milano, the international festival of post-digital culture, with conferences, workshops and shows, as well as opportunities for creatives and designers from around the world to get together.
A date for the diary is the Beer2Beer Networking night on 17 March, which will include a competition to create the first Digital Design Days sound track, supervised by sound designer Chiara Luzzana. Up for grabs is a Gold VIP Pass for the 2019 edition and the chance to speak to the HR Team at Triplesense Reply.
The stunning trailer is just a taster of what to expect at DDD: an exhilarating plunge into the magical world of digital design, in the company of outstanding speakers, artists, storytellers and international design gurus.
There will also be a workshop, Making of the DDD trailer, in which Tobias Wuestefeld will reveal the techniques used to make the video.
Workshops
There will be eight workshops held in suitably equipped rooms and exclusively reserved for participants who have bought a ticket for that particular session:
Creating concepts in zbrush with Wacom – Daniele Danko Angelozzi, Wacom.
Character design: make your own hero – Alessio Tommasetti, Wacom.
Making of the DDD trailer – Tobias Wuestefeld.
Intensive course in Cinematic VR. Learn to produce all sorts of video content and become a Virtual Reality expert – Albert Dedeu, 360VR Barcelona.
Prototyping with Framer for beginners – Silvia Bormüller, Sketch Ambassador.
Sketch for beginners – Silvia Bormüller, Sketch Ambassador.
Business of Design – Chris Do, Founder of Blind and The Futur.
XPay: Simplify the e-commerce payment and purchasing experience – Dirk Pinamonti, Head of e-commerce at Nexi.
The workshops aims to offer practical tips and introduce useful techniques for professionals who want to improve their digital design skills.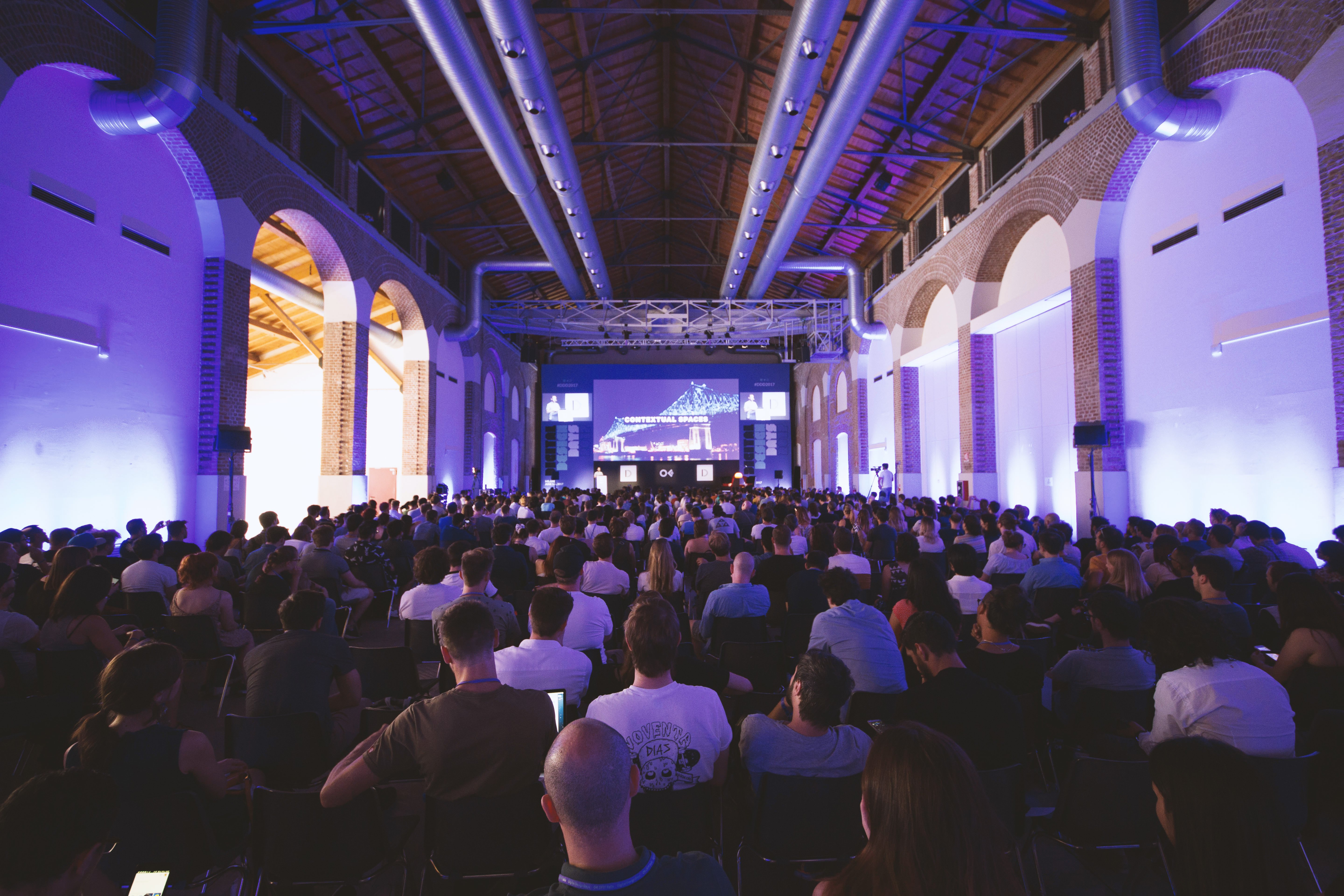 Installations
The fascinating '70s architecture of MegaWatt Court will also be the backdrop for digital installations, including Finding Stillness, by the Found marketing agency, where yoga positions generate graphics in real time, as well as AVA Particle Physics, the award-winning installation created by Ouchhhh and inspired by particle physics experiments. Further installations include One World One Face by Adoratorio andDevx and Noi by Mongrid.
The public will be taken on an exciting narrative journey through unique interactive installations that offer food for thought on the world of digital design.
Speakers
Named "Innovative event of the year 2017" by Federcongressi & Eventi, the Italian meeting industry association, and buoyed by the success of the first two editions, which attracted 3,000 visitors from 52 countries, this year Digital Design Days aims to be the must-attend event for designers the world over, by offering a packed programme of activities and a list of speakers comprising the leading international experts in design.
Among them are: Chris Do, Founder of The Futur, who, together with Danny Yount and Ash Thorp, will lead a panel on animation and motion design. Also attending are Kudo Takashi, Communication Director at TeamLab, David Carson, graphic designer and winner of over 170 awards and Joshua Davis, internationally renowned designer and technologist.
"Digital Design Days celebrates the creativity of digital design today, bringing together professionals from all over the world for a unique event featuring the most visionary designers and innovative firms. Three magical days that will turn Milan into the international capital of digital design," enthused Filippo Spiezia, Co-Founder and Creative Director of DDD. You'll find the full list of speakers on the official website.
How to attend
Digital Design Days will be holding a free inaugural meeting entitled "Choose your future" organised in partnership with the European Commission and scheduled for Friday 16 March from 1.00 pm to 3.00 pm. The session targets young people who want to explore the world of digital design and the career opportunities offered by this sector. To take part, register here. For other panels and workshops, you'll need to buy a ticket.