Looking for a font to download for free for a brochure, book or client catalogue? Don't know where to find a good free webfont for your digital portfolio? In this article, we provide what you need to get started: a list of the places where you can download free fonts that can be used for all your projects.
On these sites, you can find free fonts for personal  or commercial use. We recommend that you always carefully read the licences for the fonts that you download.
If, on the other hand, you need help choosing a font, you can find useful information in this article on our blog, which explains the essential features of a good typeface.
And if you're feeling lazy, check out this blog article on which you'll find our personal selection of 10 free fonts that could improve your projects.
Happy hunting!
Dafont: an enormous archive of free-to-download fonts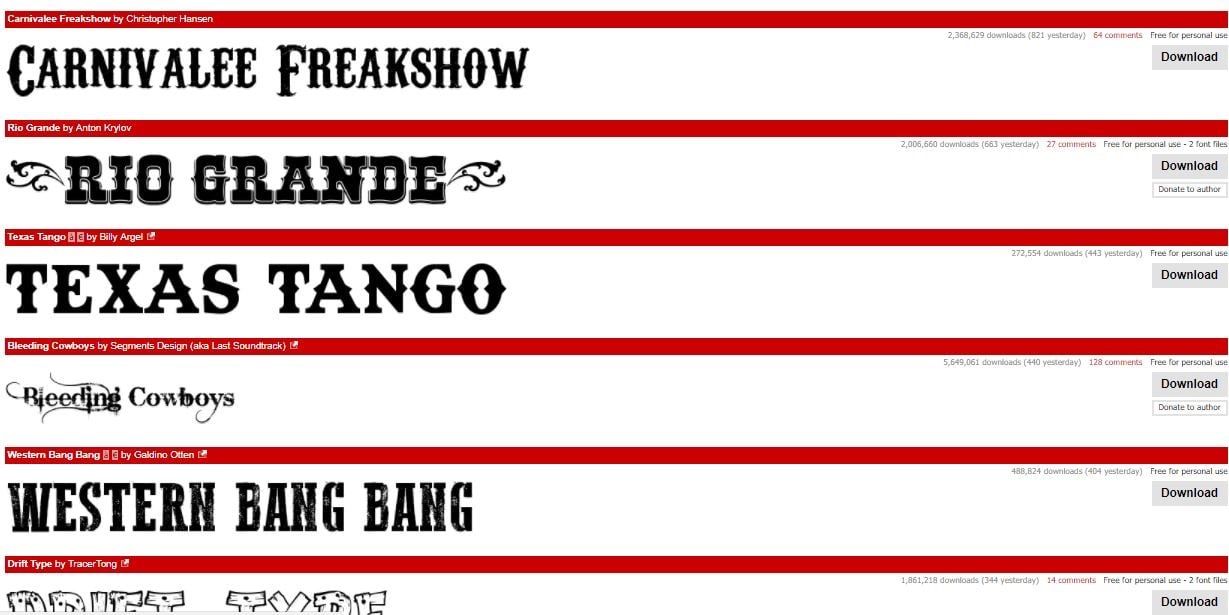 Dafont is probably the largest repository of free-to-download fonts. It has over 34,000 free downloadable fonts, many of which are free for personal use and some that are also free for commercial use.
There are various ways of finding the typeface you're looking for in the directory. You can, for example, browse through the suggested categories, which include both serif and sans serif fonts as well as fixed-width ones. If you're after more imaginative characters, try the Western, horror, Gothic or sci-fi categories. You'll also find free fonts that imitate handwriting in the calligraphy, handwritten and graffiti sections.
On the info sheet for each font you'll find useful information, including — most importantly — the licence: you can see if the font is free to download and under which terms you can use it (for example, some are for personal use only). Other details include the number of times a font has been downloaded and user comments.
Font Squirrel: high-quality free fonts for commercial use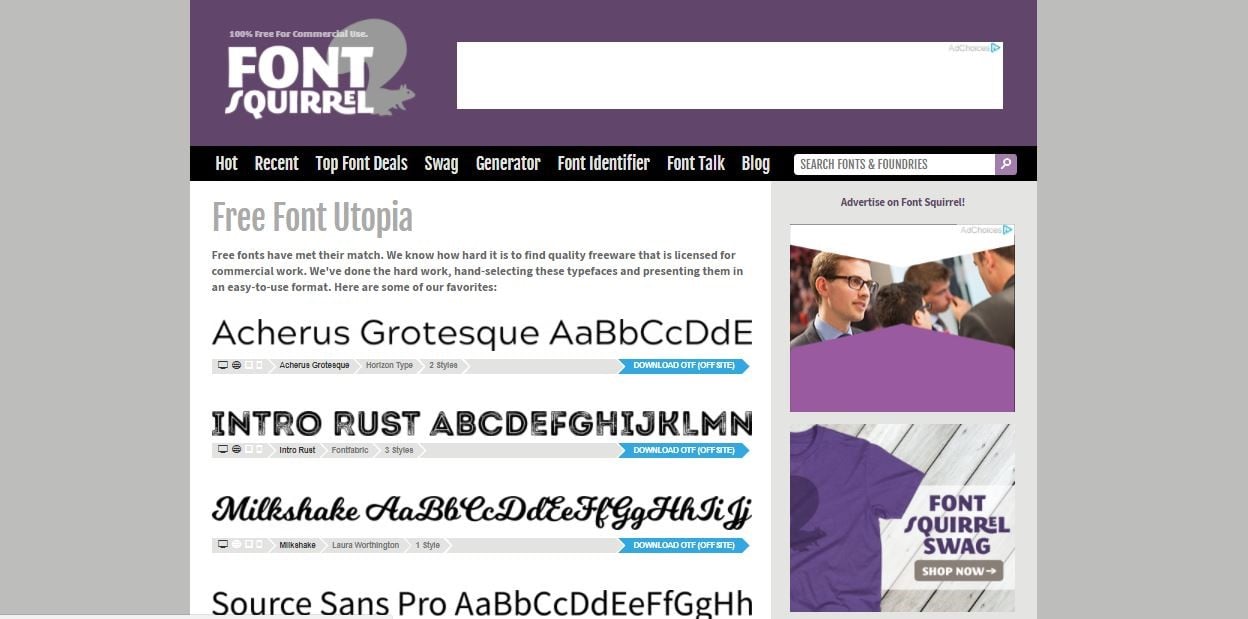 Font Squirrel is the best place to find downloadable fonts for commercial use. This means it's also one of the best places for finding a free font for your commercial project: all the typefaces on the site have this licence! What's more, the selection is an altogether quality one.
You can search for fonts by category or using other useful criteria: for example, whether free fonts can be used commercially on desktop PCs, apps, the web or e-books. Sometimes, the site redirects you to external sites to download a font, which is why we recommend that you always check the licence of the typeface you're downloading.
Google Fonts: free downloadable fonts for the web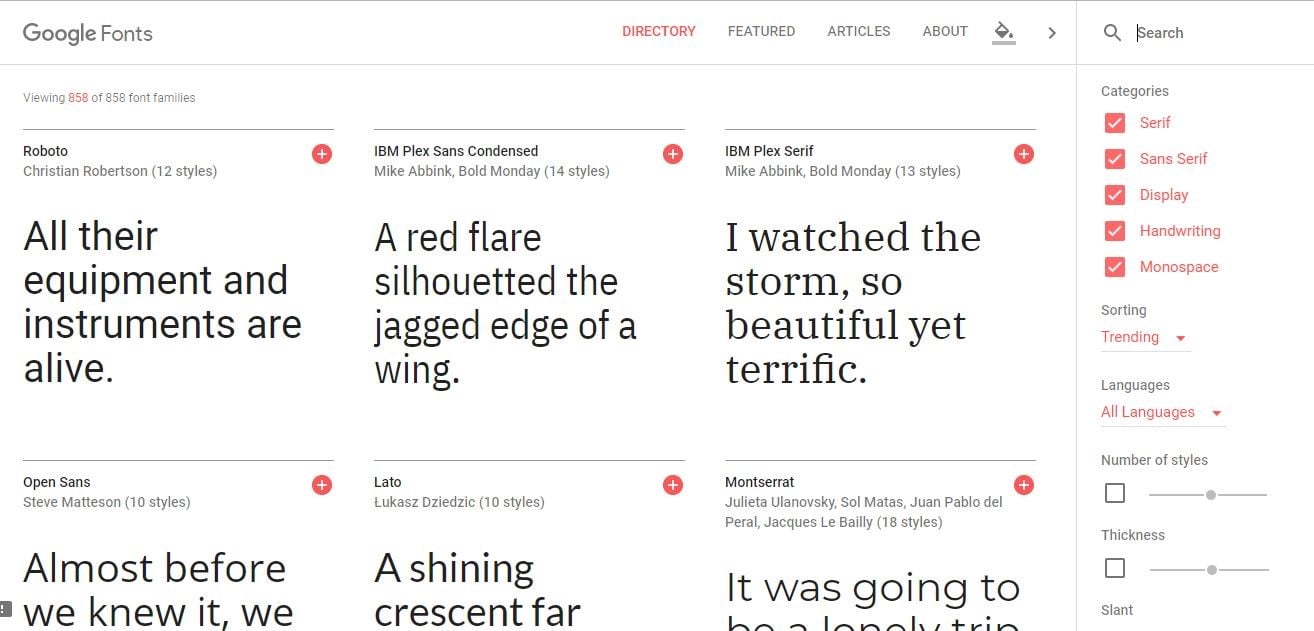 Google Fonts is a directory of free-to-download fonts for your online projects: there are 854 families of webfonts to choose from.
A useful feature is the ability to try the free fonts directly online by setting parameters like size and style. You can either download the fonts or copy the HTML code to be inserted into the webpages that you're creating.
The info sheet for each font is particularly detailed. It contains in-depth information on the typeface and the designer who created it, all-important licence details and other interesting information: for example, one designer shows the countries where their font is used most.
Font Space: free fonts to download for personal projects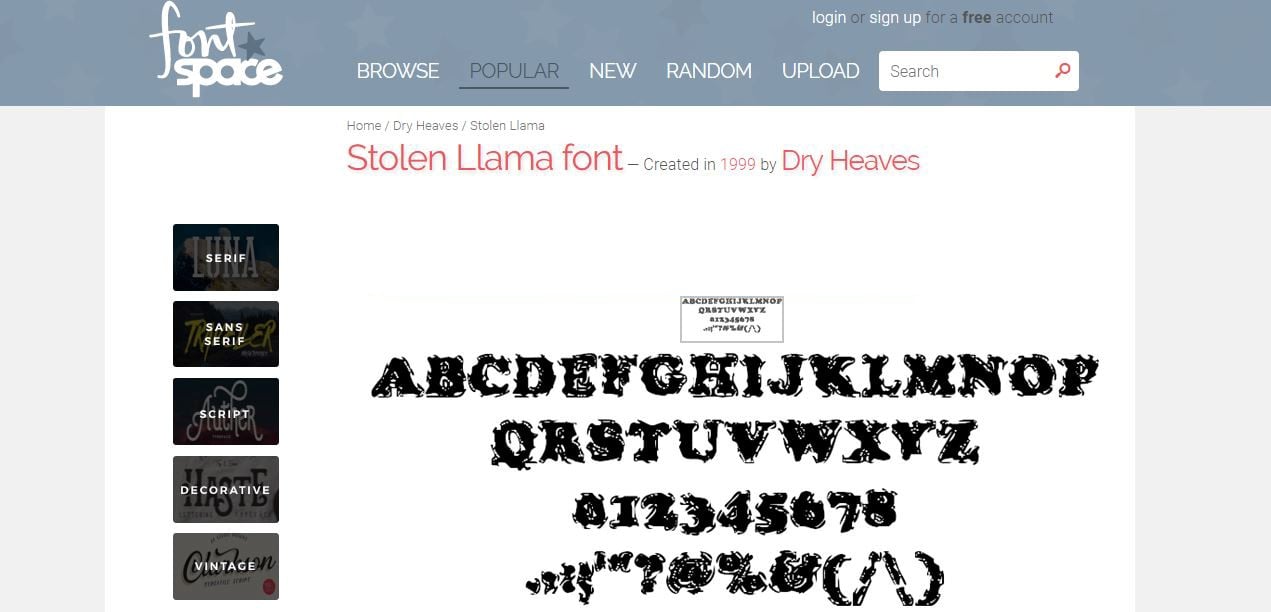 Font Space brings together over 35,000 free downloadable fonts from over 2000 designers: this makes it one of the most useful archives if you're looking for free fonts for your personal projects.
Here, too, you can search for fonts by category or browse the most popular ones and the new arrivals. If you're feeling lucky, you can opt for the random font section. You can sign up to the site for free, and if you do, you can create a collection of your favourite free fonts.
The info sheet for each font lets you preview different sizes and colours, and also gives you licence details for the font you're about to download.
Abstract Fonts: the most unusual free fonts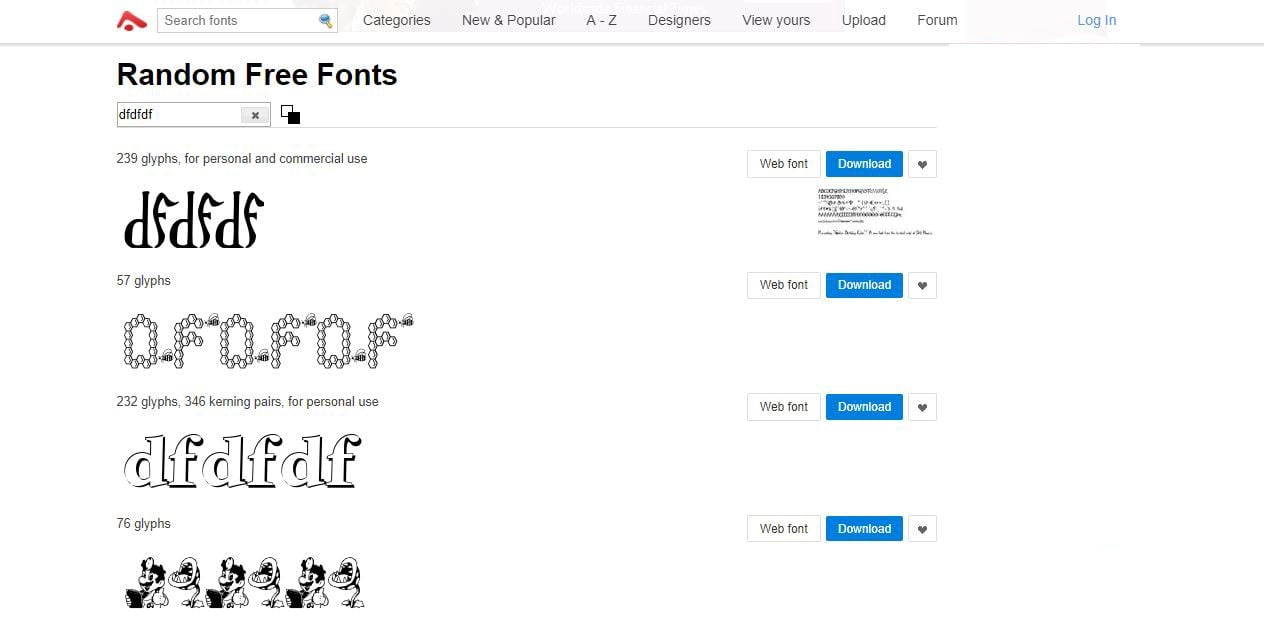 Abstract Fonts is a  directory of free and, as the name suggests, abstract fonts. This means it's the place we recommend if you're looking for something unusual, even if you have to sift through some poor-quality fonts to find it.
Many of the fonts are free for personal and commercial use, but you have to check the licences of each individual font, which can be time-consuming. The category search is not as broad as other sites, but you can choose the most downloaded fonts or generate a list of 1000 random fonts to choose from.
So, have you finally found the right font that's completely free for your next project?