As we've already discussed on our blog, nowadays icons are an essential element in many graphic and editorial projects. That's why we've drawn up a list of websites where you can find free icons — vector or otherwise — to use for your work or hobbies!
Some examples? Free icons are ideal for highlighting information in a leaflet, making your CV easier to read, creating signage for a bookshop, designing an infographic or producing an animation for your clients. Simply put, knowing where to find the right vector icon will save you lots of time and stimulate your creativity.
So here's our list of websites for downloading free icons!
Iconfinder: free, well-indexed icons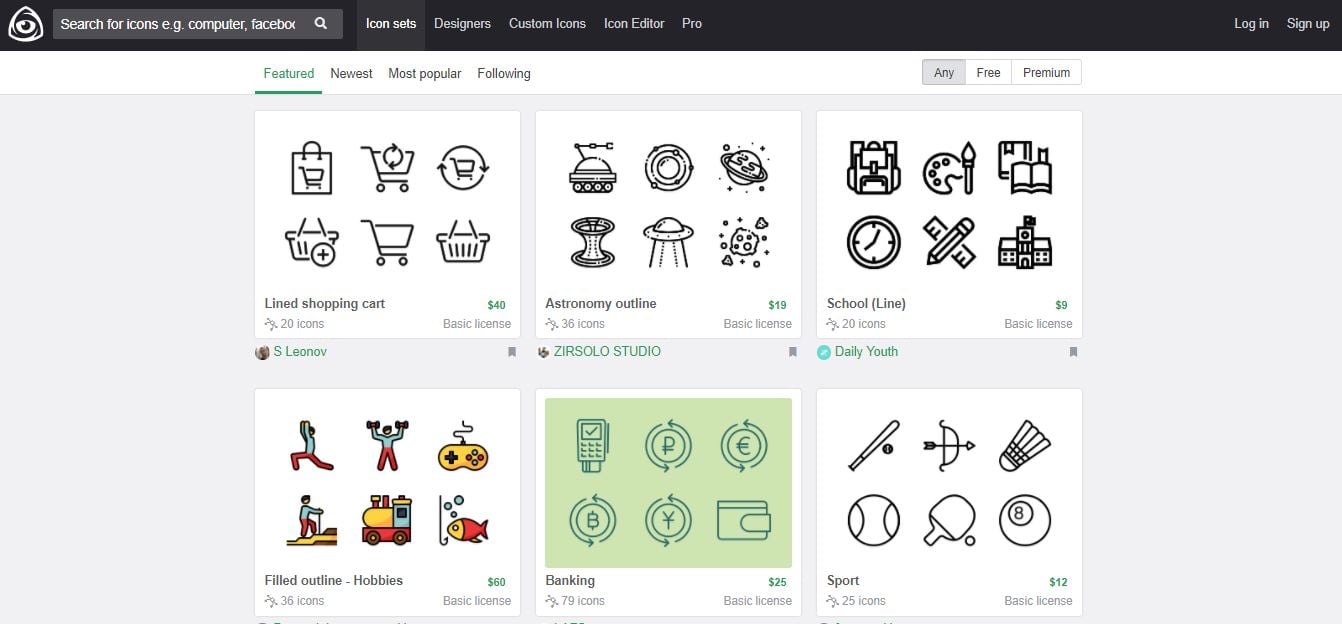 Iconfinder is one of the largest and best-organised databases of free vector icons out there. The site hosts over 2 million icons, but a word of caution: not all of them are free. Searching for icons by keyword will bring up a page of results. On the left-hand side of the screen, you can set the "Price" filter to "Free" to view free icons only.
You're now on Iconfinder's dashboard, the strongest feature of this site. From here you can apply different filters to find exactly the free icons you're looking for.
Among the most important filters are icon format — for searching for just vector icons  — and license type. This lets you select free icons that can also be used commercially or icons that don't have to be associated with a link to the designer's website (License type > No link back).
Another useful parameter is background: it lets you set the icon background to black, white, grey or transparent. At the top of the page, you can choose the style, so that the icons match your graphics perfectly: there's pixel style for a retro touch, for example, or outline, which offers a more modern set of icons created from outlines only.
If you want to access premium icons, you can pay for them individually or take out a subscription starting from $19 a month.
Noun Project: high-quality free icons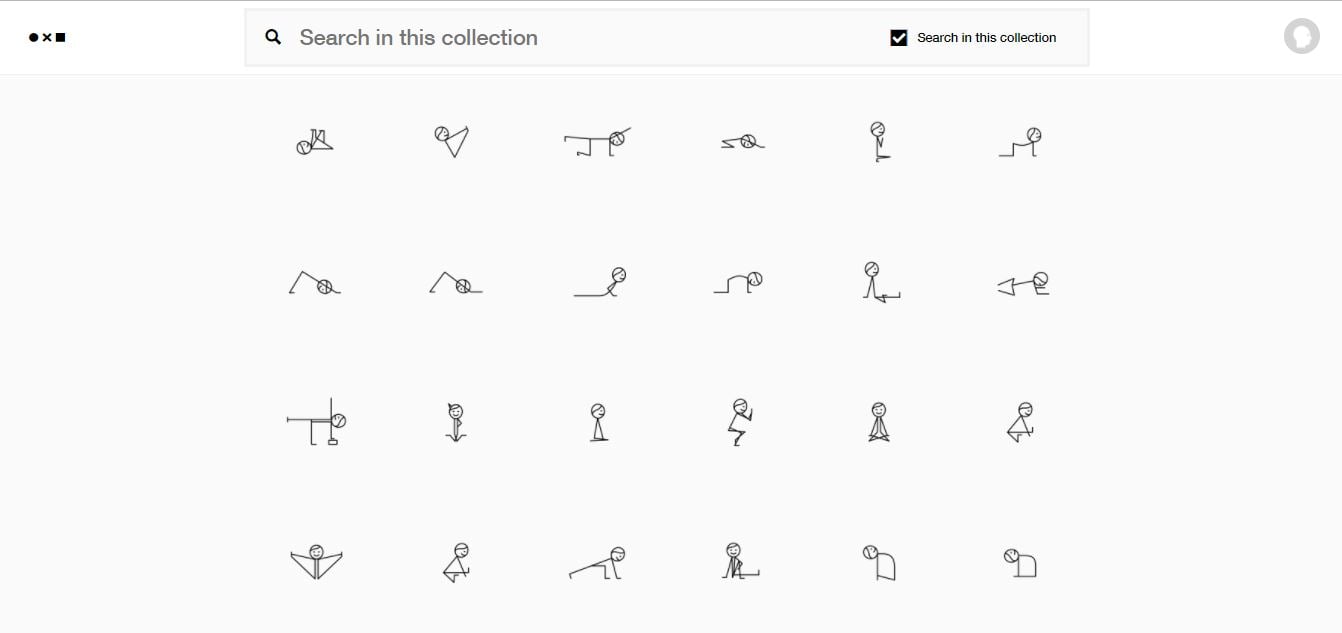 Noun Project is a database of smart, high-quality free icons that can be used under a creative commons licence so long as you credit the icon's creator.
Here you'll find every type of vector icon for all kinds of projects – indeed, the Noun Project slogan is "Icons for everything"! Interesting examples? The set of free icons for illustrating different yoga positions created by Berlin-based designer Frauke, or the collection of icons that represent various types of food – from noodles to cakes – created by Indonesian designer Royyan Wijaya.
To download the icons, you need to sign up to the website. Once you've picked the icon you need, you can download it in .png or vector format and choose the licence type: if you don't want to credit the creator, you can buy a royalty-free licence.
You can also take out a NounPro subscription for about $40 a year, which lets you use any icon without attribution, as well as try out different colours directly online.
Finally, we highly recommend checking out the website's interesting blog.
Flaticon: vector icons grouped into themed packs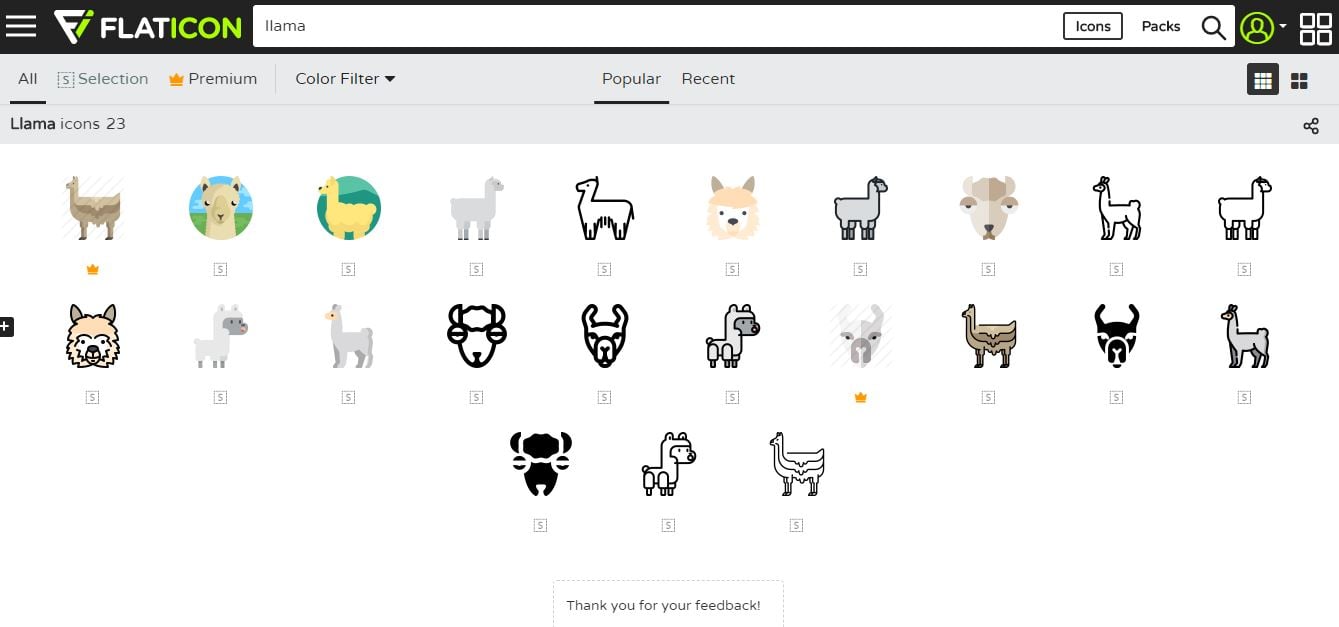 Flaticon offers over 700,000 vector icons free to download and conveniently organised into themed packs.
The site offers a wide variety of packs: for example, there are avatars — created by the designer monkik — that depict different types of people in pixel art style or the pack dedicated to office icons complete with symbols for e-mail, appointments and to-do lists.
A useful and interesting feature of Flaticon is the possibility to create patterns – in other words, a background made from repeated images – with the free icons from the database. The first image of this article is one such example!
Freepik: vector icons and other graphics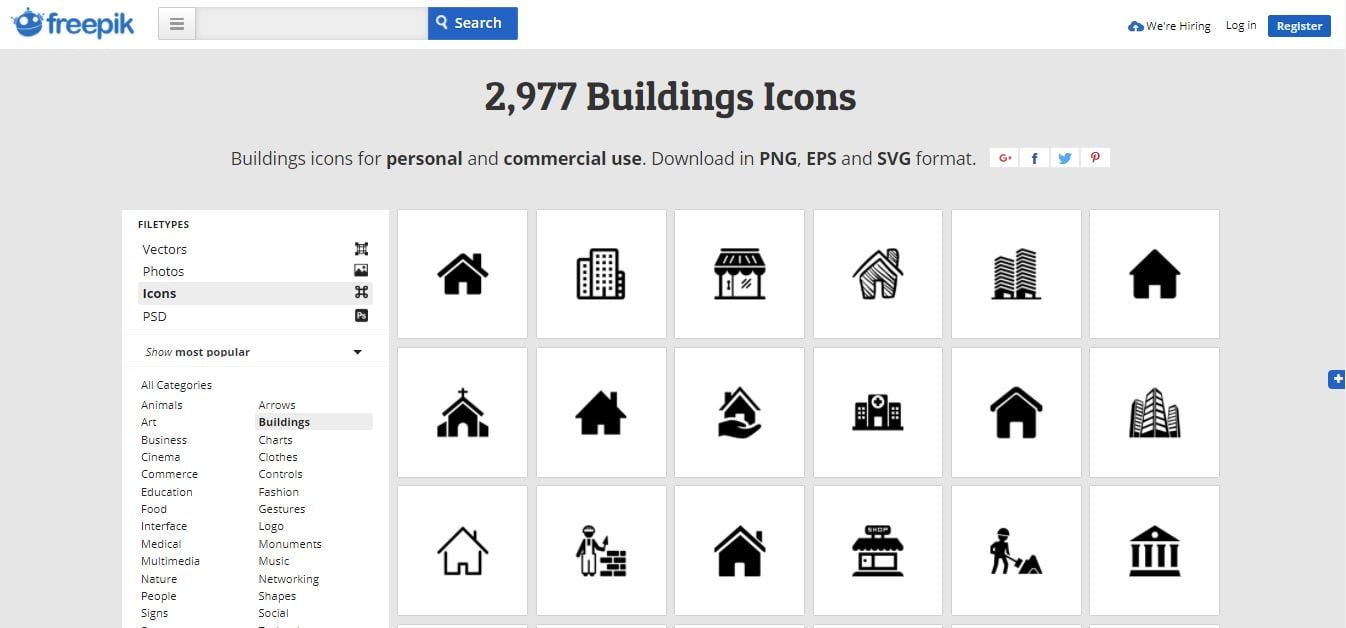 Freepik is a database of vector icons that also includes an extensive collection of free icons.
You can download vector icons in .png, .psd and .eps format, as well as choose their colour and size in pixels. When you download an icon, if you opt for the free version, you must credit the creator in accordance with the rules given on the site.
Freepik created Flaticon as a spin-off exclusively dedicated to icons (and not just vectors): that's why you'll often be redirected to Flaticon to download your icons. So why use Freepik? The website is localised into various languages: this means you can search using keywords in your mother tongue. What's more, by using Freepik, you can quickly access other vector content offered by the site.
Icons8: vector icons you can edit online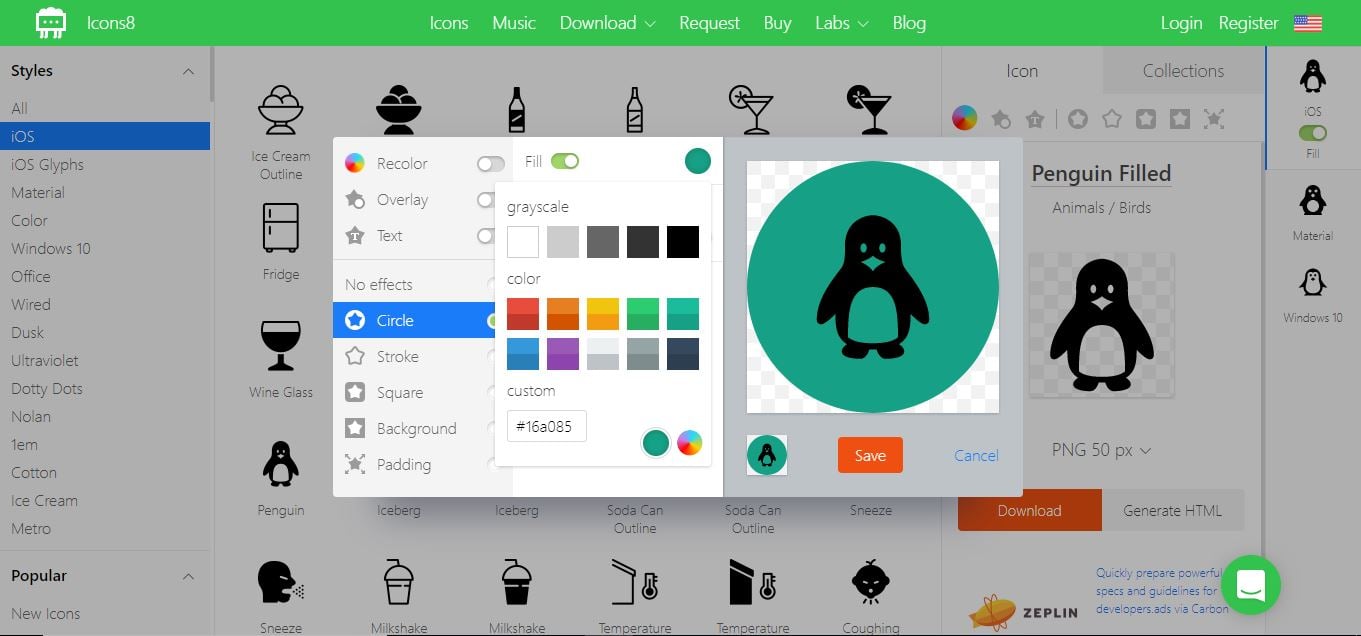 Icons8 is a database of free icons localised into various languages and offering some 60,000 symbols. While it has a smaller range to choose from than other sites, it does offer a very useful feature: the ability to edit icons directly online before downloading them.
So once you've chosen your icon, you can then add text, insert other pictograms, adjust the margins, enclose the image in a circle or square, fill in the icon or leave it as an outline only. All in a matter of clicks.
Already thinking about your next icon project?