There comes a point when "drawing in your bedroom" is no longer enough: if you've always loved drawing, and more generally other visual arts, graphic design, videogames and everything that involves creativity, you feel the need to study at a professional school.
In reality, not all of today's professionals went to art school; many are self-taught and simply carried on creating. But going to school to study comic art, illustration or graphic design can set students on the right career path and accelerate the learning process.
In Italy, of the various educational institutions offering courses inncomic art, the Academy of Visual Arts and New Media undoubtedly has the largest network of sites  and a strong track record of bringing through new talent onto the global jobs market.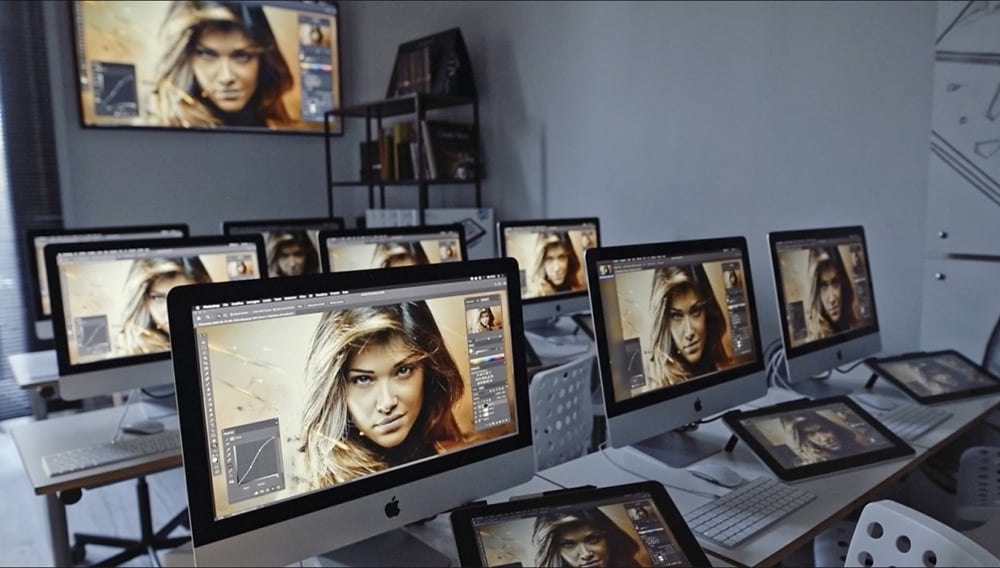 The Academy of Visual Arts and New Media: a brief history
The Academy of Visual Arts and New Media was founded in 1979 by the illustrator Dino Caterini, who is currently the Director of Education for all of its sites in Italy.
Initially, the academy only provided courses on comic art, but over the years, its offering has evolved and expanded: today, it's more or less a comprehensive training centre for the figurative, graphic, digital and literary arts.
It is now an institution whose mission reaches beyond teaching into society and culture, with initiatives supporting NGOs working to create an international educational network.
What sets this institution apart from others in Italy is its structure: it has 10 sites across the country, each educationally independent but coordinated by the central site in Rome.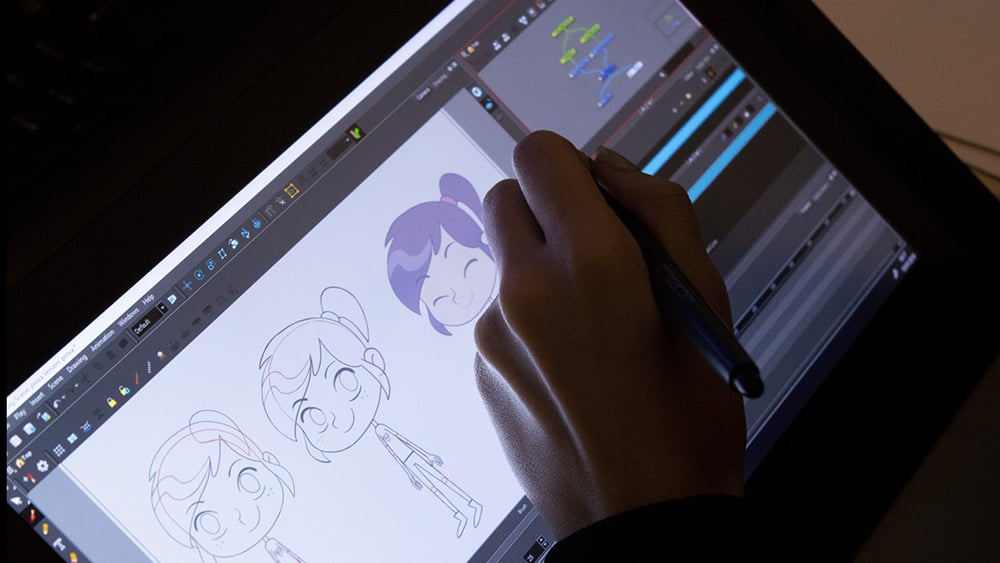 Currently, the Academy of Visual Arts and New Media has bases in Rome, Milan, Naples, Turin, Brescia, Reggio Emilia, Padua, Pescara, Florence and Genoa. Each site has its own history, management, teachers and events, but all share the same values, courses and visual communication.
Having so many sites in Italy is positive for potential students, because it means they don't have to move city to take the course they want; they can simply go to the nearest to them.
The courses: from the traditional to the digital
These days, there are myriad educational offerings in the field of image production and digital arts. The courses at the Academy of Visual Arts and New Media are aimed at all ages, from kids to adults, but, above all, at those who want to make a career out of their creativity.
Often, however, students who finish school are bewildered by the plethora of educational choices on the market. This is particularly the case for those who want to study a particular profession but don't know the difference between one specialism and another.
Each must choose the right course based on their talents so they can fully realise their potential. That's why the Academy of Visual Arts and New Media provides a guidance service with an interview to help students choose the most suitable course for their strengths.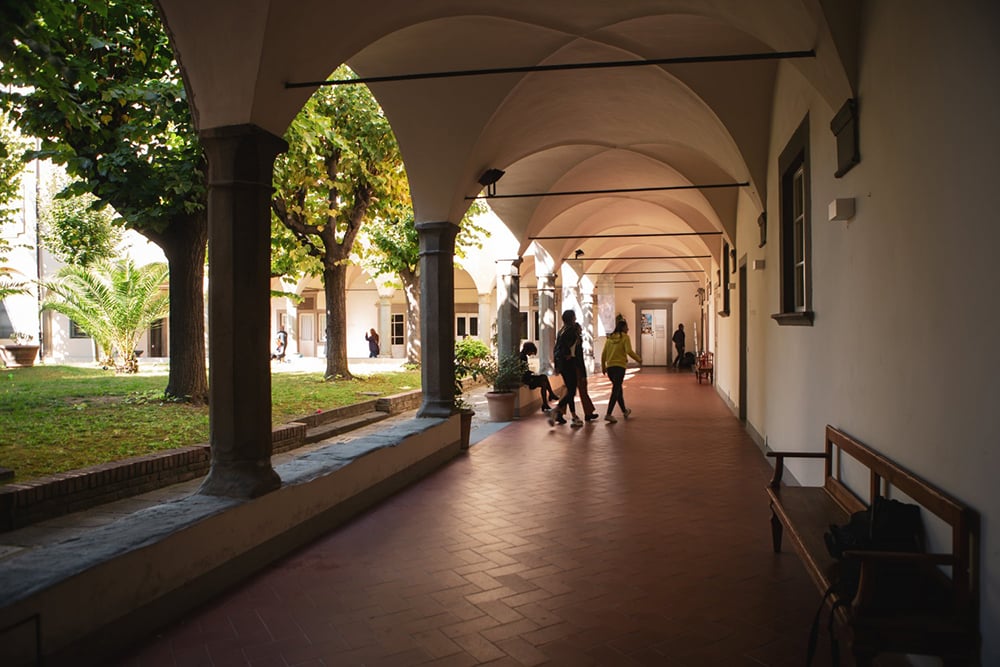 Choosing the right course is therefore the first big step towards success. Courses are generally divided up into various macro-departments, namely:
Drawing

Communication

Writing

Games

3D Artists / Animation / Cinema

Kids

Music & Sound
There are three-year degrees, two-year degrees, one-year master's degrees, as well as short courses and workshops on specific subjects:
Three-year courses: these courses usually run for 9 months a year with a total of 768 contact hours, and are perfect for anyone starting from scratch. They provide an academic approach that can be personalised based on the creative sensibilities of each student. The three main courses are Comic Art, Illustration and Animation.
Two-year courses: these courses offer further specialisation and include Graphic Design (20 months, 504 hours), Script Writing for Comics (2 years, 384 hours), Videogame Programming and Design (2 years, 360 hours).
One-year courses: these are one-year master's courses that are even more specialised and advanced. They are for those who have completed the two- or three-year course or who already have professional experience. They include master's degrees dedicated to developing projects in collaboration with publishers (Cononino, Future Fiction). They include the Graphic Novel, Mainstream and Euromanga Masters, which support students in developing an original project that is ready to be pitched to publishing houses.
One- to six-month courses: these are courses on all sorts of subjects, from basic drawing to creative writing, from digital illustration and colouring to web UX & UI design, from social media strategy to electronic music production, to courses on comics for kids and teenagers aged 6 to 17 (including summer courses).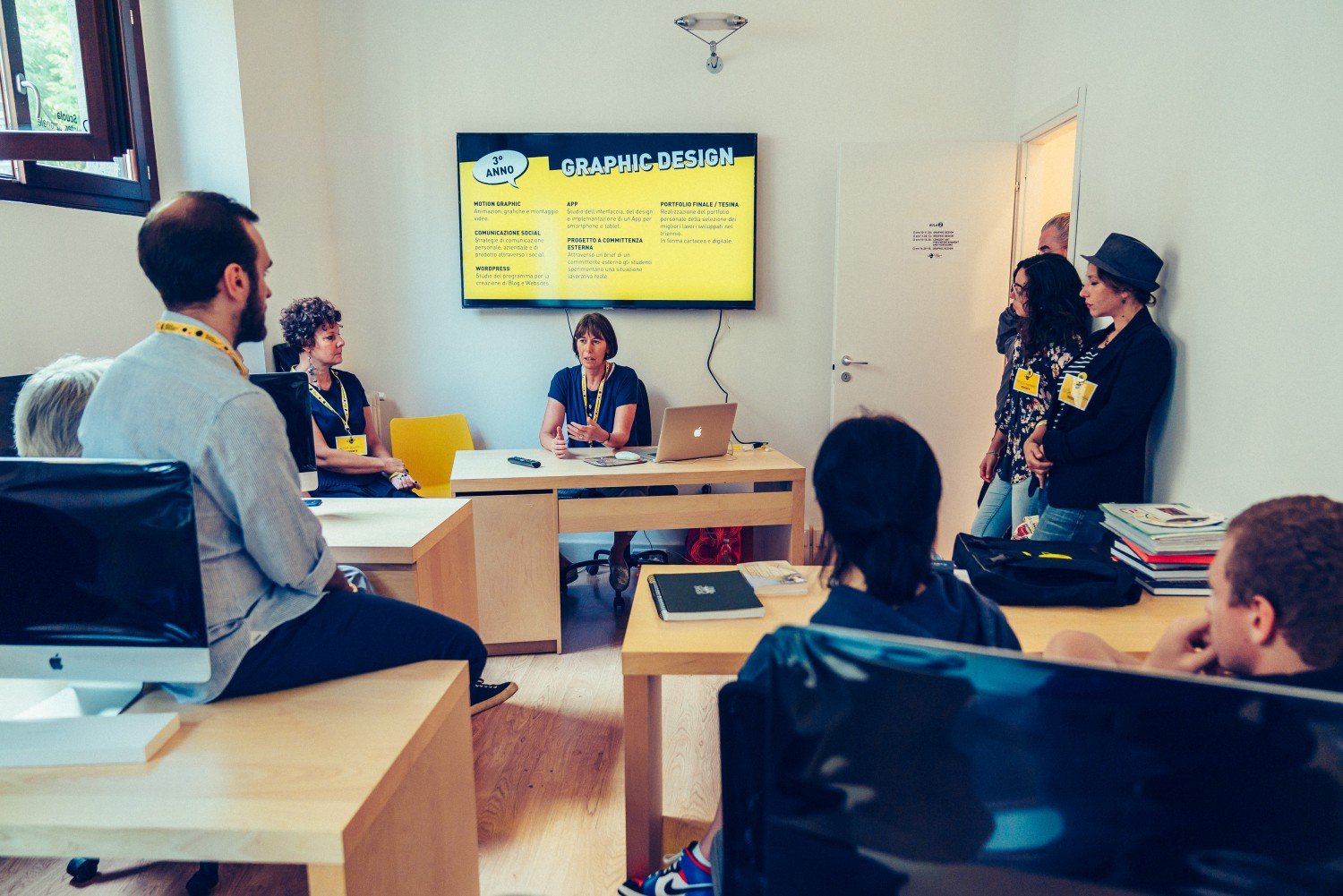 While each site has three-year courses in Comic Art and Illustration, certain courses and master's degrees are only available in certain cities. For example, the Sculpture and Concept Art course (2 years, 288 hours) can only be taken in Naples, while the Concept Art for Entertainment and Videogames course (3 years, 600 hours), can only be studied in Milan.
Here (website in Italian) you can find a list of all the courses that are available, site by site.
As we've seen, the educational offering is vast, but fundamentally teaches a method for being competitive in a constantly changing market, regardless of creative field. Time is also dedicated to marketing and building a portfolio to take on the world of work fully prepared.
Other courses
Learning and broadening horizons isn't just confined to the classroom at the Academy of Visual Arts and New Media; indeed, its international outlook is evidenced by the many events it organises with authors from all over the world.
As well as providing a bridge between education and the world of work, the teachers at the Academy of Visual Arts and New Media are professionals working both in the Italian and international markets (especially France and the USA). From David Messina, an artist specialising in American comics who has worked on Star Trek, Catwoman and many other titles, to Sara Pichelli, who visually created the character of  Spider-Man: Miles Morales for Marvel.
The Academy of Visual Arts and New Media is a rich and varied institution modelled on a traditional academy. It offers an education in creativity and produces professionals who are able to survive and thrive in a constantly changing market.