If you work for a small or medium-sized firm, devising a branding strategy can be a really interesting challenge.
You don't have the pressures of a large company, and you have the freedom to create something that truly reflects the business. It's an adventure, the start of a journey on which you decide who you are, how to present yourself to the outside world, and where you want to go. Putting together an effective branding strategy and a strong image is essential for being competitive in the market. The key ingredient for success is brand awareness, how customers perceive you and how they rate you when it's time to make a purchase.
So today we'll be looking at:
What a brand is

What devising a branding strategy means

What some inspiring examples can teach us, especially after the difficult period we've just come through.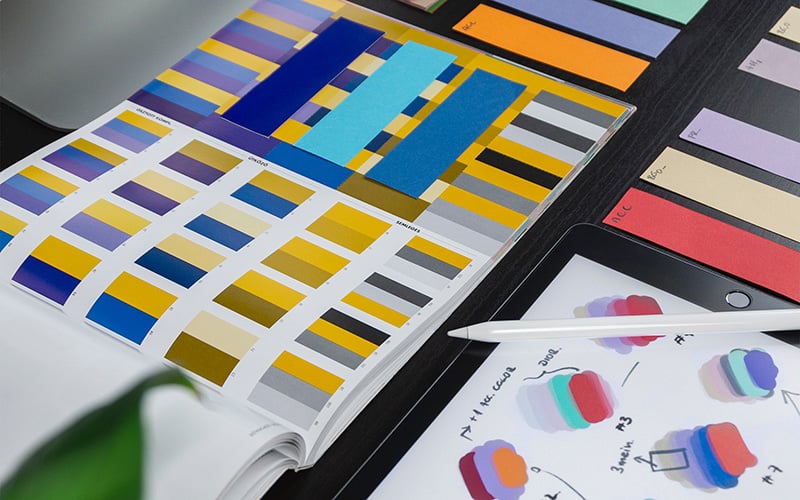 What a brand is and what devising a branding strategy means
When we talk about a brand, people often think that we just mean the company's logo. But, in reality, behind the concept of a brand lie many complex mechanisms. In fact, a brand embodies things like corporate culture, mission, vision, values, tone of voice, storytelling, marketing, visual identity and much more. It's a company's identity, which, just like a person's, has its own traits, philosophy and physical appearance. Characteristics that will influence people's perception – in other words, what they think, feel or say about our business.
This applies not just to SMEs, but also to those who work as freelancers. In these cases, we talk about personal branding, all the actions that we take to promote ourselves and our skills. Like good product packaging, a personal brand should showcase all a person's best features, highlight their main competitive advantages and build a good reputation.
When we talk about brand strategy, we mean the steps taken to take build brand identity. It's about long-term planning that will outline how a brand will interact with its target audience, how it will create value for others and how it will position itself on the market. All aspects of a business are connected to brand strategy because a firm's fate depends on its success or failure.
Indeed, it's now well established that people no longer just buy a product for its features, but for how that product makes them feel before, during and after purchase.
The brand is what moves the needle, exciting the customer in these phases and clinching the sale. Your brand will influence every aspect of your business: this means you need to build it carefully.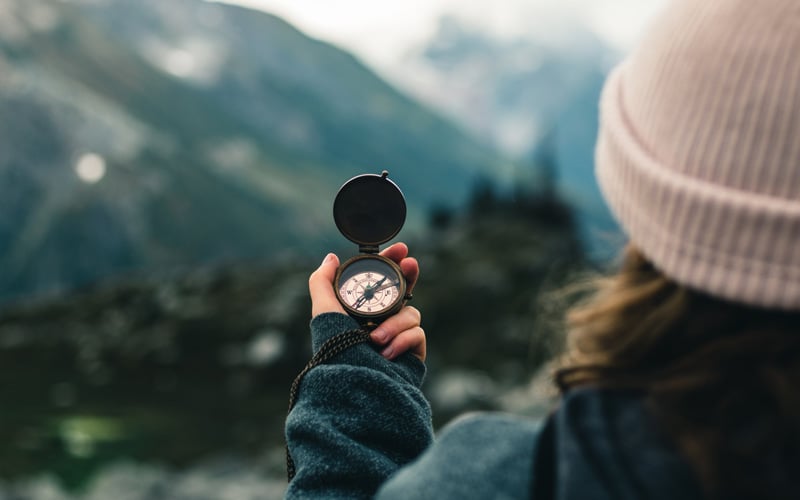 How to create your brand's identity and the must-have elements
Setting up your brand requires more than just coming up with a logo. It calls for holistic thinking about every aspect of your business.
What sets you apart?

Why should people choose you?
A set of guidelines that fully answers each one of these questions is needed. To get started, here are three points that can help you define who you are and where you want to go with your firm.
1.Identity: who you are, where you're going and how you want to get there
To have a clear idea of where you want to get to, you need to start with your firm's identity. Focus on tangible aspects rather than generic adjectives that are little help in defining who you are. To this end, Kapferer's brand identity prism can be useful: it's a simple but highly effective tool when you want to get into specifics.
This will enable us to outline the brand's personality, physical features, relationship with customers, target market, cultural universe and how its customers see themselves. Before filling it out, it's worth first establishing the foundations of our identity: mission, vision and values. The mission is our firm's raison d'être, the vision is where we want to go and the values are how we want to get there – in other words, what we believe in. Once we've established these, we can turn our attention to the visual identity.
2.Appearance: showing who you are
We now come to the logo. Here, too, it actually only plays a small role, because when we talk about a brand's visual identity, we mean the guidelines that cover everything from the logo to graphics for business cards, websites, social network and packaging. At this stage, stylistic consistency is crucial to avoid confusing customers and losing them in the purchase process.
3.Content: making your identity real
Once we've established our corporate and visual identity, the next step is to devise a content marketing strategy. By creating content that's relevant to the space we're operating in, we can build an excellent reputation, attract customers and strengthen the brand. Useful resources, often shared for free, are like catnip in the world of business. Of course, this involves a significant investment in time and the results will only be seen over the medium to long term. But if we succeed in answering customers' questions and being there when they ask them, we'll earn trust, credibility and new customers. Having a strong brand and being ready for change are fundamental characteristics for overcoming a crisis.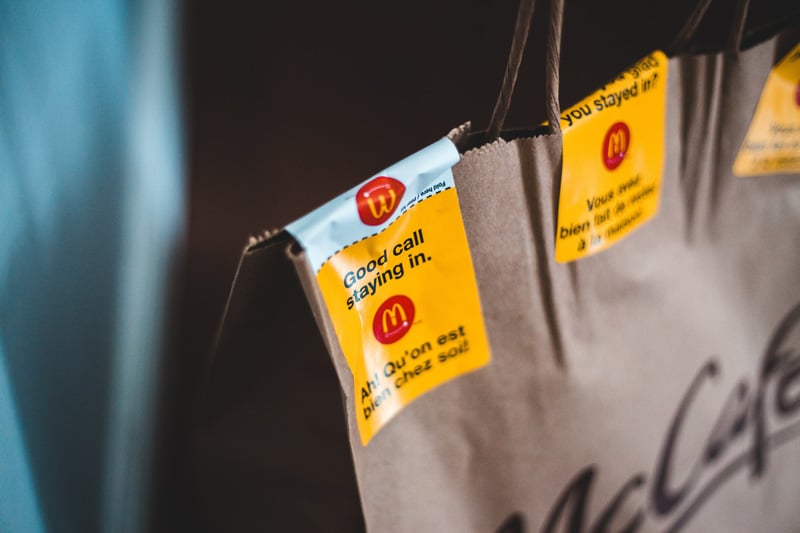 Branding during a crisis: how the pandemic turned the hierarchy of needs upside down
While the guidelines we've just described must always be kept in mind, when our brand comes into contact with the needs of customers, the picture becomes more complex.
Before implementing a branding strategy, we first need to do a SWOT analysis (strengths, weaknesses, opportunities, threats) to see where we've strong and where we need to improve, but most of all to protect ourselves from any threats and take advantage of every opportunity.
Crises will happen, and usually come out of the blue. 2020 was the year the pandemic shook everything up and transformed people's hierarchy of needs. As consumers, we flipped the pyramid on its head, replacing self-actualisation and esteem with safety, belonging and relationships. Indeed, it is relationships that have been key in determining whether businesses have kept their doors open or folded during the crisis.
In fact, the brands that have stood out over this period are those that have showed their human side, empathising with and supporting customers through these tough times.
To do so, they've had to be agile and responsive, changing the way they run their businesses, adapting their marketing plans and focusing on authentic relationships. Surveying the post-pandemic landscape, the brands that have gone from strength to strength are those that have:
Gone beyond the idea of a generic customer and drilled down into the different segments that make up their audience.

Understood the importance of relationships and that these mean everything.

Focused on creating memorable online experiences.

Reacted quickly, because agility has become essential in modern marketing.

Stood up for the values that they believe in.
It's clear how brands must always be prepared for change. Creativity can  be useful for finding new solutions to rapidly changing needs, but that's not enough. Brands must focus on building lasting relationships with people; the success or failure of their business model depends on this. The brands we're loyal to are those that have mastered the art of communicating their values.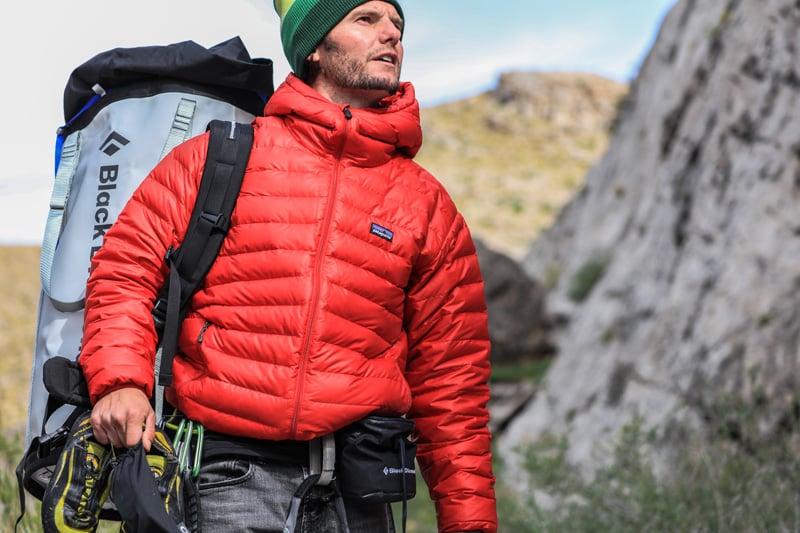 Examples of effective brand strategies: learning to be inspired
It's time to take a look at some examples of branding that really illustrate the ideas outlined above.
Case 1. Burgez's desire to shock and delight
"Try not to come back, if you can" is slogan of Burgez, a quality fast-food di brand founded in Milan that's now expanding all over Italy. Its buns are directly imported from the USA, its burgers are made with 100% Italian meat and its secret sauces have an unmistakeable taste. Yet, this isn't the main reason for the company's success: the key lies in its marketing and branding strategy.
Burgez is irreverent, critical, at times blunt, but brilliant because it tells the truth without mincing its words. For example? Staff the shirts saying "The customer isn't always right" or "Burgez kill" and the hashtag #getoff. A tone of voice that piqued people's interest and quickly built brand recognition. Then came the pandemic, to which Burgez reacted swiftly: it immediately focused on delivery and the appearance of its packaging, which fast became a sort of status symbol. But underpinning everything was still a product that matched the marketing hype, making it hard for customers not to give into temptation and come back.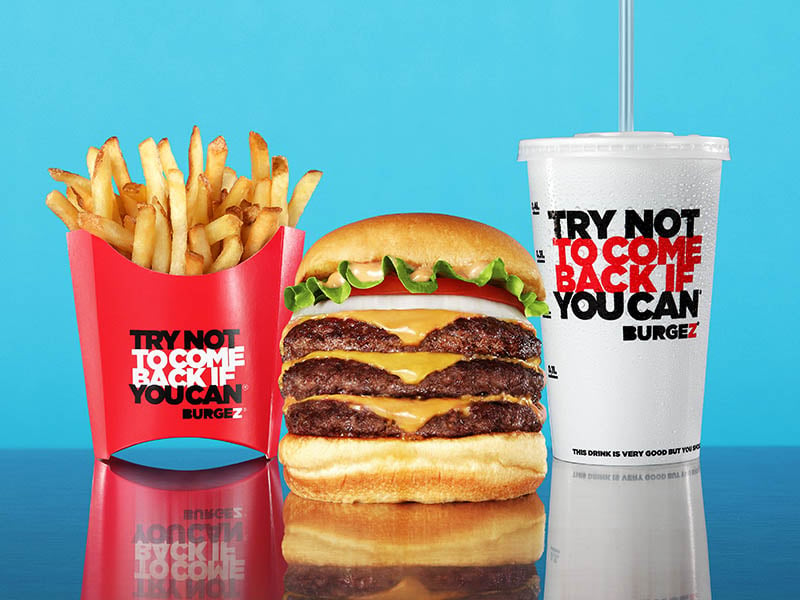 Case 2. Patagonia's strong stance
Patagonia's strength is its philosophy. Those familiar with the brand know that the its garments are made to last, sustainable and help to create a better world.
How did the brand manage to position itself so well? Through storytelling about the concrete actions that it's taking. No green wash, just transparency and a story well told. The firm only uses recycled plastic in its clothing, follows strict self-imposed rules on using responsibly produced wool, provides lifetime warranties for its products, offers free repairs, and provides constant updates about the charitable work that it finances.
Patagonia has managed to turn a marketing choice into a strong identity. This is reflected in messages that are simple, but consistent. A great example is the "Don't buy this jacket" campaign, which, below this headline, carried a photo of a Patagonia jacket and a description of all the materials used to make it. Calling out consumerism and fast fashion, the campaign was a huge success for the brand. But it was only possible because Patagonia knows its target market inside out and is keenly aware of the importance of ethical and environmental issues to its customers. This long-term strategy has earnt it an extremely loyal following.
Case 3. Lune Croissanterie: brand experience through packaging
Lune Croissanterie is a wildly popular patisserie in Melbourne. Every day, there are long queues of people eager to scoff one of their scientifically created croissants and pastries. The brand has built a reputation for an almost maniacal quest for pastry perfection and flavour experimentation. With premium-quality products that enjoy a cult status, the firm has produced visual communication and packaging that reflect its unique blend of art and science. The boxes have ventilation slits that make them looks like something from Star Wars, while the logo is a rocket with a croissant-shaped tail. Design is used to create a delicious purchase experience before customers have even had the chance to try one of the baked goods. Packaging and brand identity have therefore been key in making the Lune brand unique in Melbourne.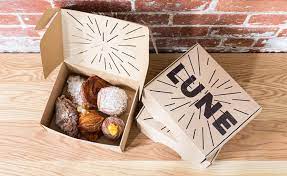 If you can build a recognisable brand with sound values, the chances are you'll succeed.
The big advantage of being an SME is that you can experiment while staying true to the values that have made your firm unique.
You will no doubt sell a product that's similar to that of many other companies, but you'll be able to stand out from the competition thanks to a strong and distinctive brand. Just watching others and following what they do won't do you any favours. So be proactive and start putting together your branding strategy today.