Buying products on the internet is becoming increasingly popular all over the world, including in the UK. Between 2019 and 2020, online retail grew by 48%, making the UK's e-commerce sector one of the top ten fastest growing in the world. More and more people are buying online, and increasing numbers of young people are doing it while on the move or stretched out on the sofa using their smartphones.
It has been obvious that launching an online shop could pay dividends for some years now. However, the Covid-19 pandemic accelerated pre-existing trends due to the limits it placed on travel and on physical access to shops. So if you've been mulling over the idea of opening an online shop for a while, now is the time to do it!
Launching an online sales channel is much easier than you might think: nowadays there are ready-made platforms available for you to use, extremely convenient retail options like dropshipping, and free marketing tools at your disposal. But, of course, you also need plenty of business nous and a bit of preparation, and you must be ready for a spot of a certain necessary evil: bureaucracy.
We've prepared a short guide to opening an online shop for you – we'll start by looking at preparing and opening your online marketplace, before explaining the bureaucracy involved. We hope you find it useful!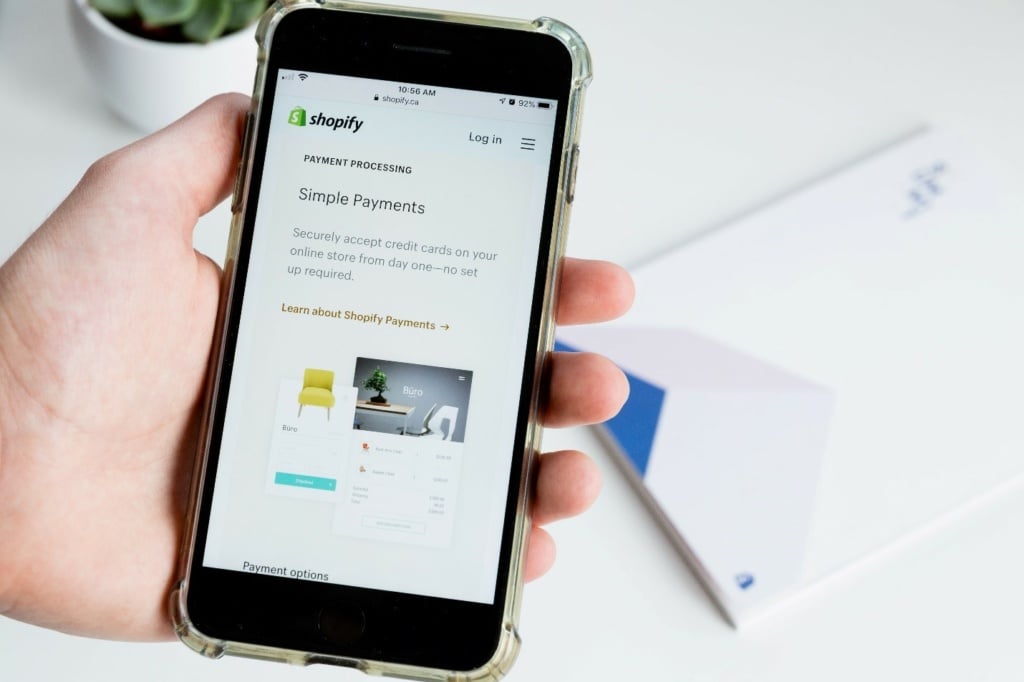 Before selling online: what you need to open an online shop
Online retail requires careful planning and plenty of data collection, but also, crucially, intuition, to work out where there is a gap in the market for a successful business. Here are five useful steps to take before you open your online shop.
1.      Study the market
The first thing to do is take your idea into the real world with some market research. This means taking a close look at the field of play and the other players on the field: both other online shops and your bricks-and-mortar competitors. Ready to dive in?
Market research for an online shop involves 1) systematically gathering data and information on consumers and businesses, and then 2) analysing this data to understand the needs of your target customers.
You need to gather data on three aspects in particular: your sector, consumers and competitors.
Your sector: work out trends in the particular sector your online shop will cover by collection information and statistics about it, both current data and forecasts. You need to be able to answer questions like: what does the future have in store? Is it a growing sector? And are there likely to be technologies or products entering the market that could radically alter it?
Consumers: who are the potential customers in this market segment? Gather data and statistics on the number of consumers and their characteristics.
Competitors: make a list of other shops that target the same potential customers as you, so you can work out more or less how many there are. Identify the main competitors from this list, and study their strengths and weaknesses.
AT A GLANCE
Market research will provide you with data on:
THE SECTOR:

Statistics and trends

CONSUMERS:

Statistics, identikit and behaviour

COMPETITORS:

List of the most successful and their strengths and weaknesses
Now let's look at a practical example. if you want to open an online retail channel selling cycling equipment, you'll need to gather information on the bicycle market (How much money is there in the sector? Is it growing? What are the predicted trends for the next five years?), then gather information on the consumers who are interested in this sector (Who are they and how many of them are there? How much do they earn? What are their habits?) and finally make a list of the best online and offline cycling shops before working out their strong points and shortcomings.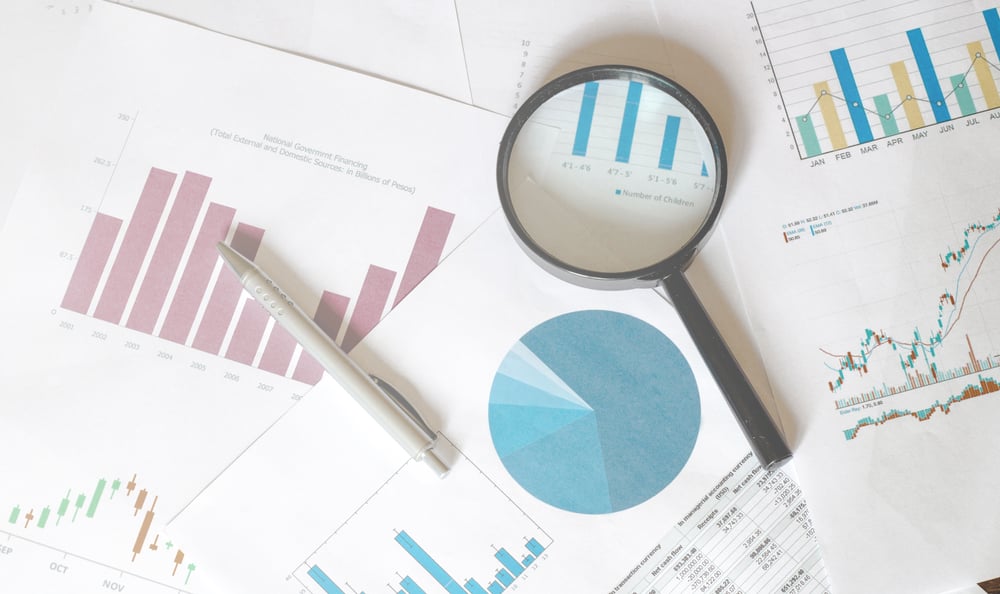 So how do you conduct market research for selling online? You can gather data by carrying out your own research (primary sources) or using data that has already been collected (secondary sources). For the former, it's worth becoming familiar with digital tools like Google Trends, Social Mention, Keyword Planner and Answer the Public to help you see what people are looking for online, as well as conducting your own quantitative research by sending surveys to potential clients. Research using secondary sources involves meticulously seeking out reports, surveys and data from both offline and online sources. Remember to only use reliable sources of information, such as public institutions, trustworthy consultancies and business associations.
2.      Find your potential target buyers
Your market research will help you find your target audience of potential buyers for your online shop. By combining information on the sector, consumers and your competitors, you'll be able to identify a gap in the market for your online business that isn't already fully saturated.
The next step is to create an identikit of your ideal customer for the products you'll be selling online:
How many of these customers are there: how large is your target market segment in numerical terms?
Socio-economic data: what is their social status? Are they workers, students or pensioners? How much do they earn on average? etc.

Location data1: which countries or regions do they live in? Do they mostly live in the countryside or the city? etc.

Behavioural data: what relationship do they have with technology? Do they use smartphones? Are they used to buying things online? etc.
All this information will help you work out whether the market segment is large enough to make financial sense for your new online shop. In any case, collecting data about your customers is always useful: for example, you could use it to help with targeting marketing campaigns once you're up and running.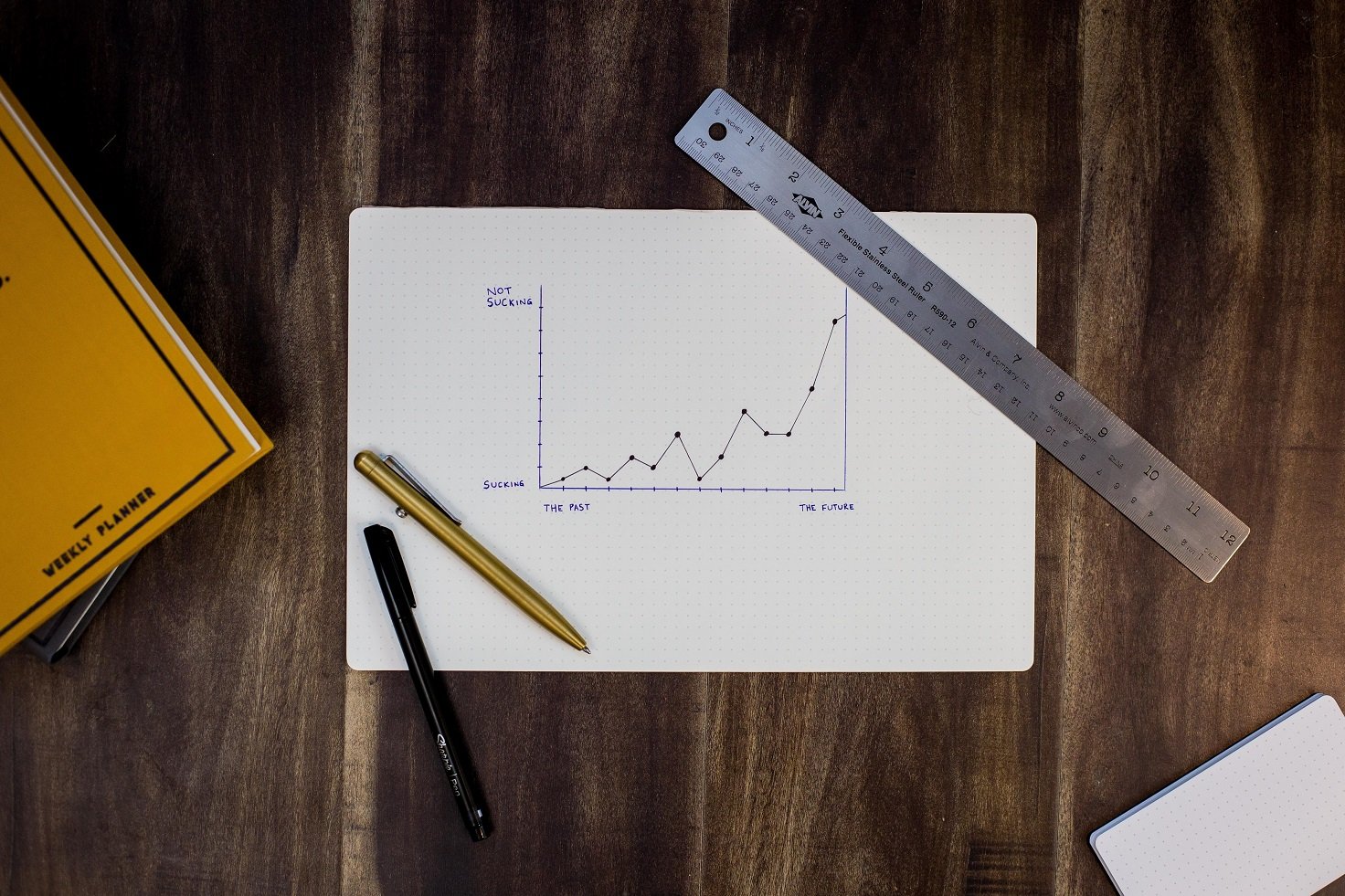 But data isn't everything: intuition – or informed guesswork – is just as important. Gathering and understanding the data is crucial: the data may show that your business idea is impractical, or allow you to build on your initial thinking. However, you also need to add something extremely precious and unique to the mix: your own intuition! It is up to you to interpret the data based on your experience and to make an 'informed guess' on where the unmet needs are in the market.
3.      Draw up a full online retail business plan
Once you've studied the market and found your target customers, it's time to put pen to paper and write a business plan.
First things first: what is a business plan? Basically, it's a document that describes a business, its products, how it will make money, who runs it and the staff it employs, how it is financed, its operating model and many other essential details regarding the structure and future growth of your online shop.
What is the point of a business plan? You may be thinking: if I have everything clear in my head, why should I waste days – or even weeks – setting it all down in black and white? The answer is that writing is an invaluable way of getting your ideas straight and communicating them to others. A good business plan should therefore help you to clarify your strategy, identify potential problems, work out what you need in terms of resources and assess the feasibility of your idea before you begin. A business plan is also the simplest way to communicate your idea, to a potential shareholder for example, or to a supplier or people you would like to employ.
AT A GLANCE
Business plans help to:
1) Clarify your business' ideas
2) Work out the resources you need
3) Attract funding
So what are the essential features of a business plan? Here are some points you should cover:
Description of the shop, including its concepts, vision and objectives. What your business does and what you want it to do.
The team. Who runs the business and its staff.
Market analysis. A summary of the knowledge accrued in point 1.
Target market. Who you are selling the product to (see point 2).
SWOT analysis. Analysis of your strengths, weaknesses, opportunities and threats.
Product description and differentiation. What you are selling and what sets it apart from the rest.
Marketing plan. How you intend to reach your target customers.
Financial plan. Current spending, projected spending and expected earnings.
4.      Find suppliers or research the product production process
You now need to start thinking about the product you are going to be selling online. If you are making it yourselves, we would advise looking in detail at the production process, so you can optimise it, work out where you can make savings, and calculate the costs of the raw materials and the required storage space.
If you're not producing the items, you'll have to find suppliers for your online shop. Here you have two alternatives: you can either buy the goods from the suppliers, store them and then send them on yourselves, or you can use dropshipping.
Dropshipping is a fast and efficient online sales model, where the online shop sells products to end users without actually holding them in their warehouse. This means the seller does not need to handle the products, and can concentrate solely on sales and marketing. In practice, with dropshipping the financial side of the sale is managed by the online shop (i.e. you) and the shipments are handled by the supplier.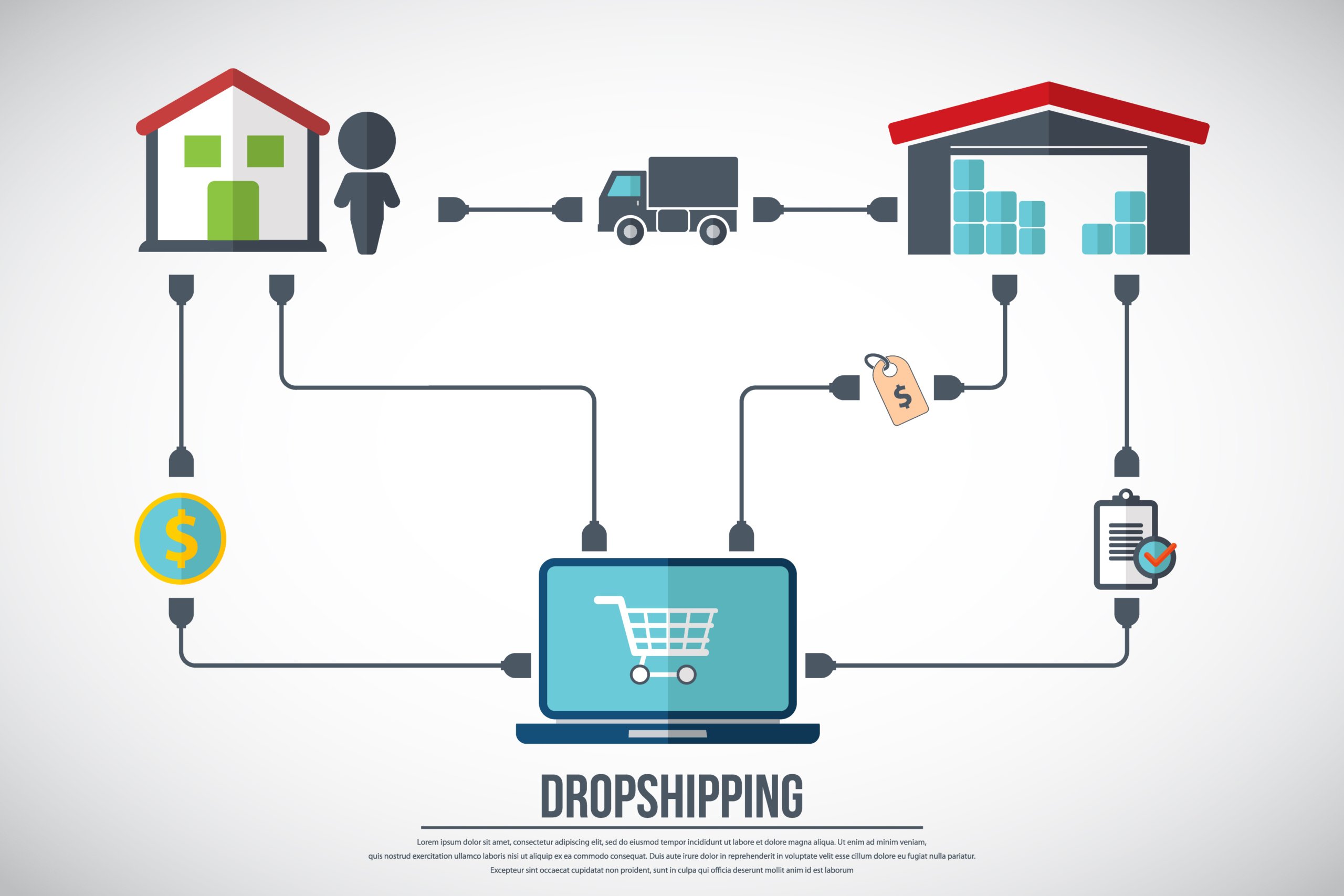 The advantages of dropshipping are that you don't have a warehouse to manage and that launching your online shop requires less initial capital investment.
There are lists of dropshipping suppliers you can contact online, or you can find traditional suppliers by studying the market. One thing we would say is don't be afraid to phone people! Call suppliers, introduce yourselves and describe your project, draw on your experience and communicate the strengths of your online shop.
5.Create an e-commerce site or choose an existing platform
Now all you need to do is open your online shop. But where and how should you do it? Here too you need to make some careful decisions.
You could start from scratch and build your own website. In this case you'll need to buy a domain name, pay a hosting company and create your web page. If you're not website-building experts, however, we'd recommend enlisting the help of a marketing agency, which will not only be able to create a secure and professional-looking website, but will also help you with positioning your website on the net.
Meanwhile, if you are just starting out or plan to open a small online shop, our advice would be to open an account with an existing online sales platform. There are dozens of platforms to choose from, each one devised with specific target audiences, characteristics and geographical regions in mind. Here are some of the best known:
amazon

eBay

Bonanza

Ruby Lane

Etsy

Chairish

Shopify

Facebook Marketplace

Craigslist

instantly

Vinted
Requirements and bureaucracy when opening an online shop
Selling items online is a business like any other: there are taxes and national insurance contributions to be paid, and various bureaucratic hoops to jump through. So are you ready for a bit of paperwork? Don't worry, it's not too taxing!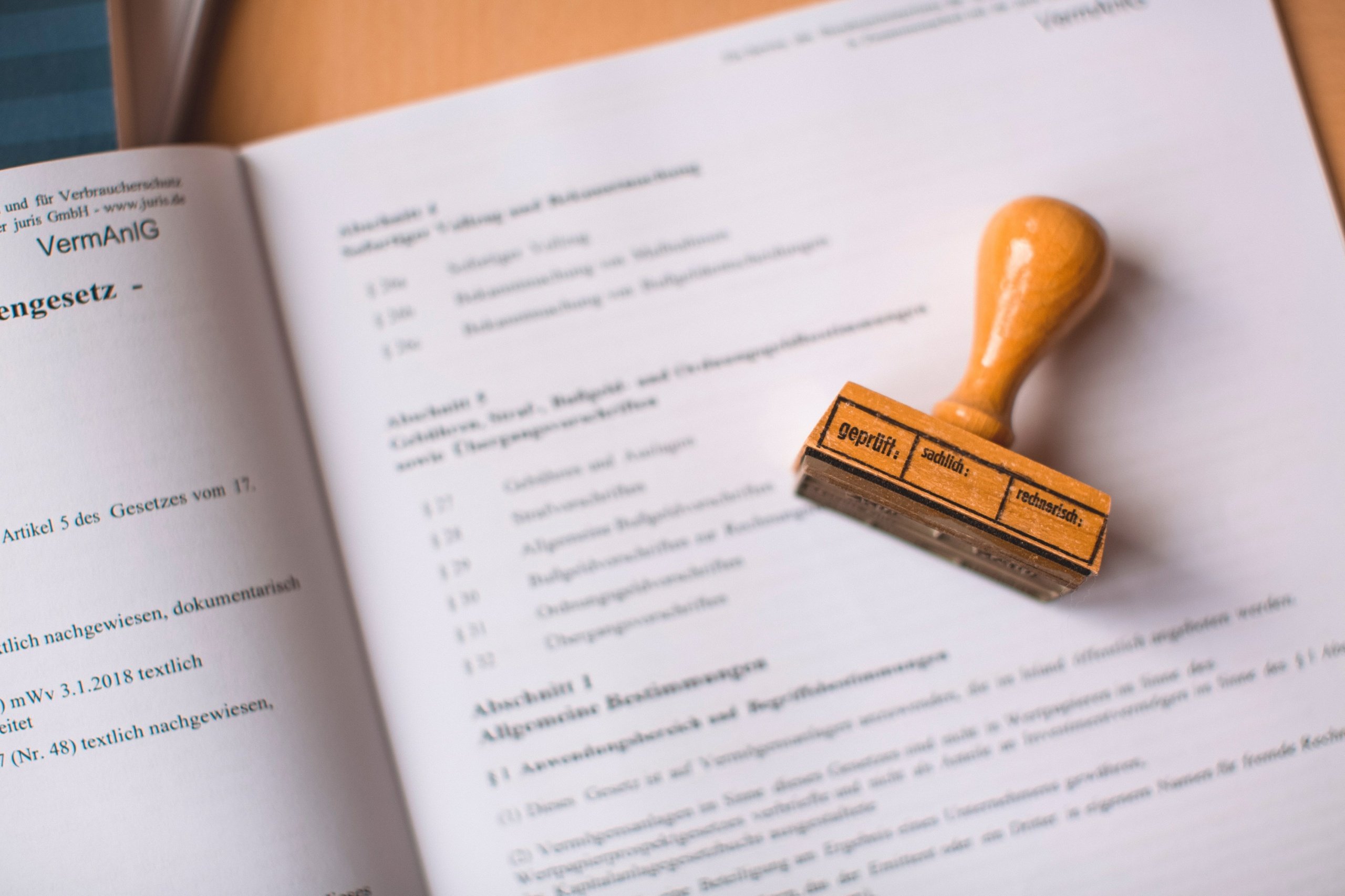 1.      Decide whether to register for VAT
Whichever online sales system or platform you end up choosing, if your business does well – and if you have a good business plan, it will – and you achieve a turnover of over £85,000, you'll need to register for VAT. The process of registering is free of charge if you do it yourself.
You'll need to provide details about your business and choose the tax regime that best meets your needs. If you're not an expert in tax matters, we'd recommend finding an accountant, who will be able to advise you both at the start and as your business grows.
2.    Register your business
First of all you'll need to register your business with HMRC, so they can calculate your tax and national insurance payments. Registering is a simple process, and involves you providing a range of personal information and details about your business.
Congratulations, you've opened an online sales channel! If you've done everything correctly and you've got the necessary business nous, it won't be long until it starts to pay dividends!