TypeParis is an annual type design workshop held in Paris, dedicated to graphic designers, typeface designers, web designers and graduates from all over the world who want to improve their knowledge and technical skills in the field of typography and calligraphy.
The intensive five-week programme features a team of world-renowned professionals as tutors and speakers, with a daily schedule of theoretical and practical sessions, each limited to a maximum of 15 participants. Every Wednesday evening throughout the course of the event, two speakers come together to discuss topics related to typography and design at the TPTalks, a series of free discussions that are open to the public.
The recordings of these discussions are then published on the event's website, so anyone can watch them from the comfort of their own home.
This year's event began on 11 June and runs until 13 July 2018, and here at Pixartprinting we decided to select some of the most interesting sessions and speakers for you.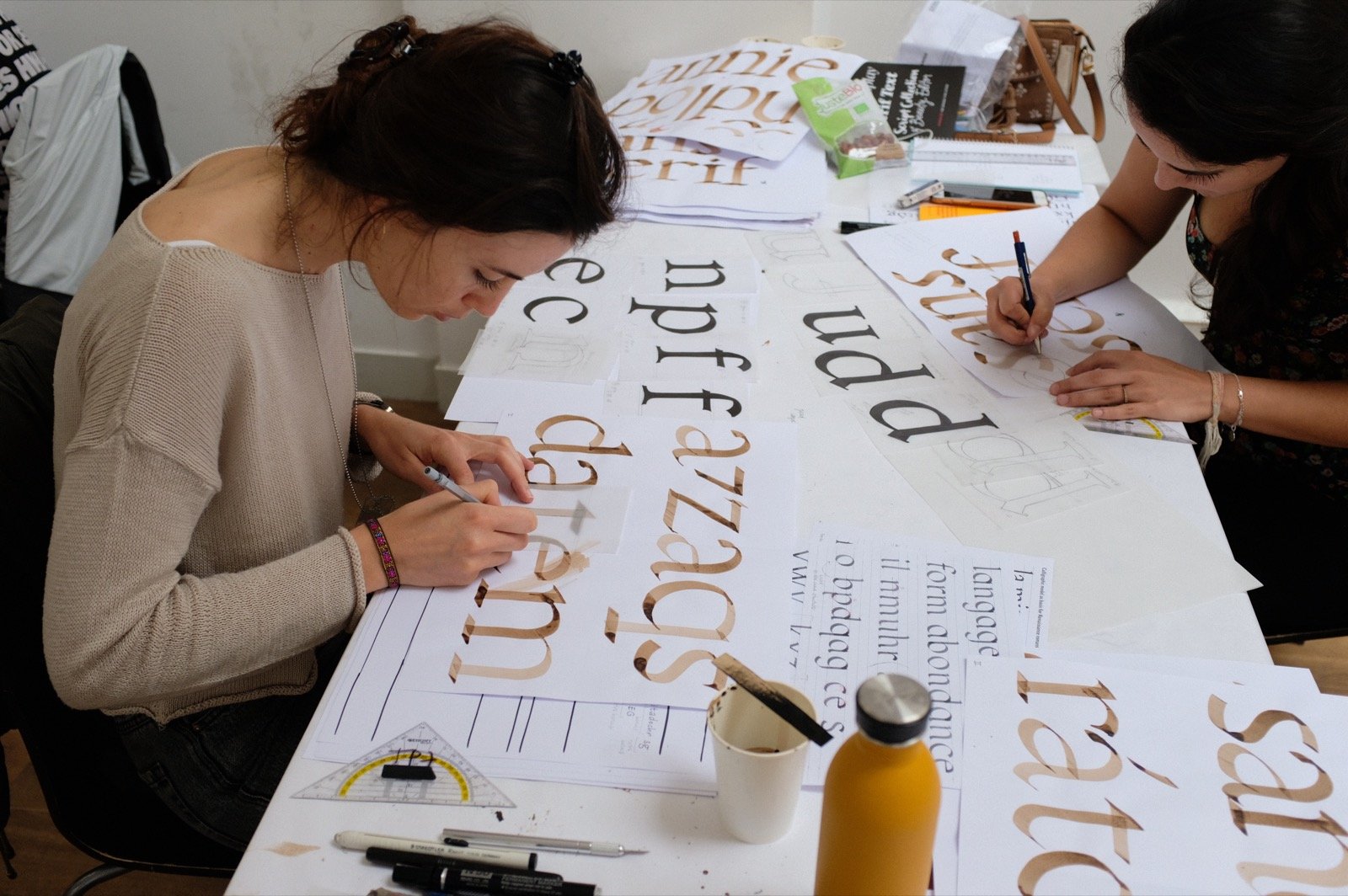 DAVID BERLOW AND CLAUDIA KLAT
 David Berlow will hold a free session tomorrow, Wednesday 10 July, at 7 pm. In 1989, together with Roger Black, Berlow founded The Font Bureau, a digital typeface design studio based in Boston, which over 25 years developed more than 500 typefaces for leading American online and print publications, as well as working with both Apple and Microsoft.
He will be joined by Claudia Klat, Design Director at Spin Studio, a London-based design agency that experiments with type and develops 'conceptual lettering' . You can sign up for the live session now.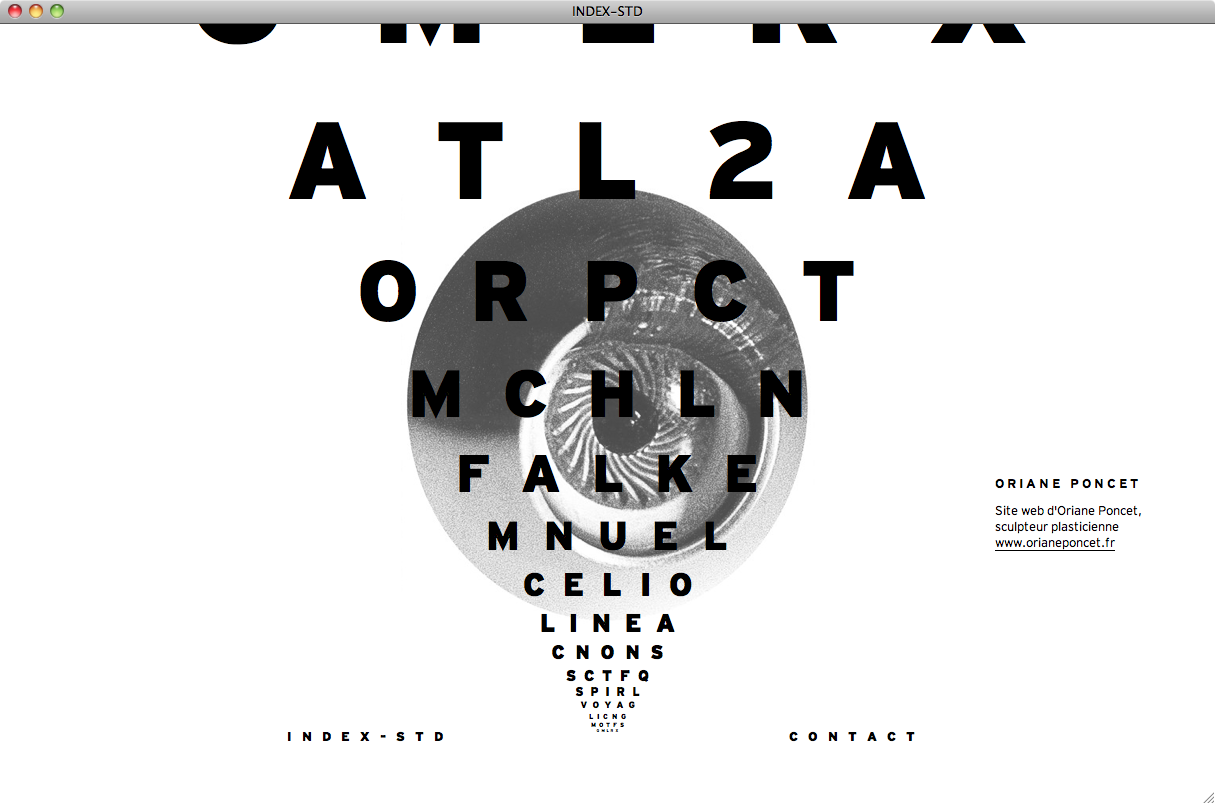 MORAG MYERSCOUGH
On Wednesday 27 June,  Morag Myerscough, a designer and artist from London, held a free event with Nikola Djurek, a type designer, teacher and partner in Typotheque, a type foundry from The Hague in the Netherlands.
In 2017, Myerscough was awarded the British Royal Society of Art's Royal Designers for Industry (RDI) title, the most prestigious accolade for the design sector in the UK. In her over twenty years of experience she has created numerous temporary and permanent installations in museums, bars, hospitals and other public spaces.
Her aim is to arouse a sense of community and belonging in people, developing ideas that reflect the diversity of local identities and stories. Morag's trademark style is a fun mix of bright colours, geometric patterns and striking fonts.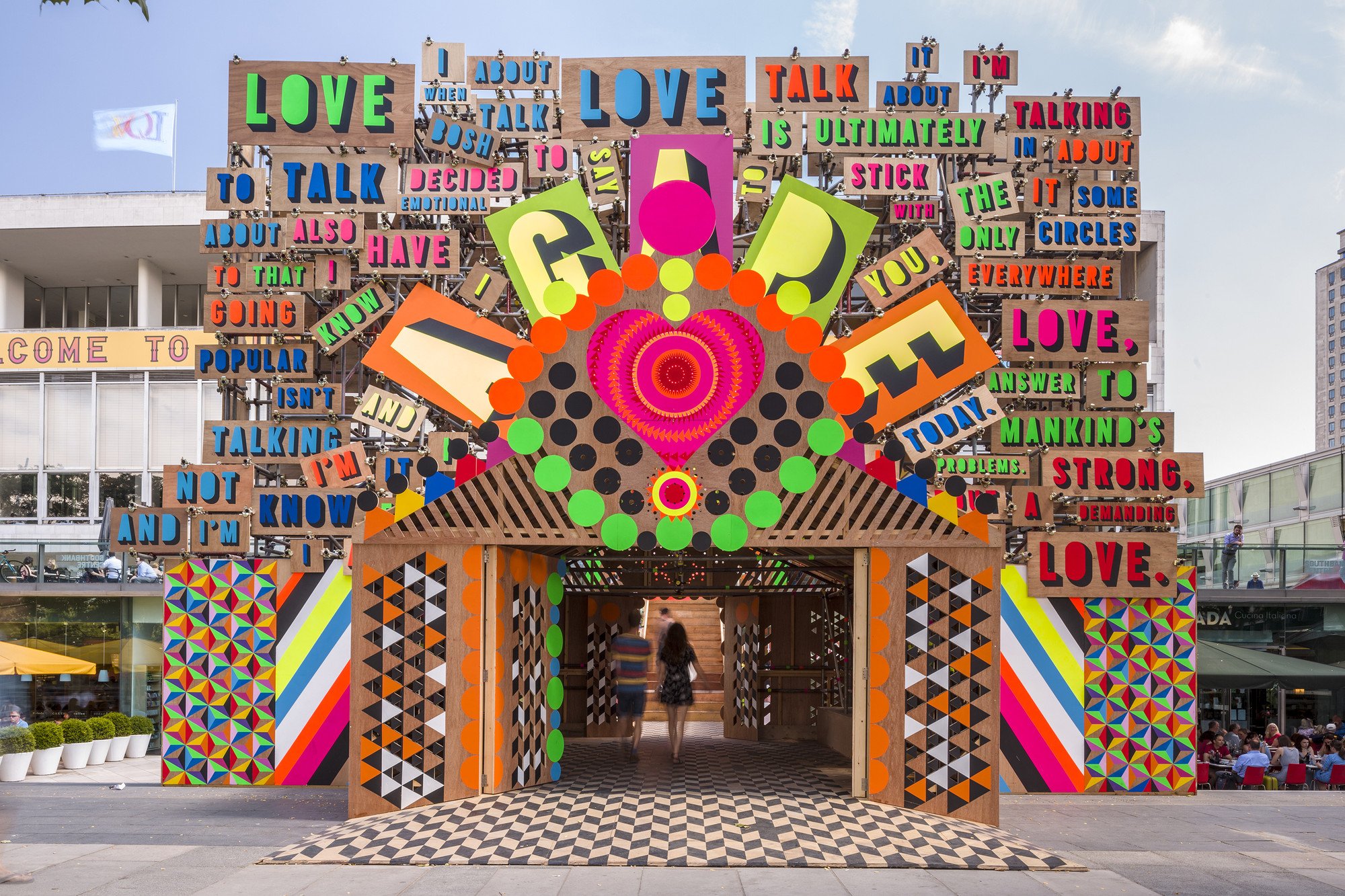 We interviewed Morag to find out more about her work as an artist and designer.
Morag, your mantra is 'make happy those that are near and those that are far will come'. How do you apply this approach in your personal and professional life?


I always put the public at the centre of my designs. I want people to relate to my works, so they feel that they belong to them too. Experience has taught me that if some people feel an affinity with what you're doing, other people will come to appreciate your art too.

We've also heard you're obsessed with the concept of 'belonging'. Could you explain what it means to you and how it influences your work?


Belonging, in one way or another, is the essence of life, and it is something the majority of us are searching for. This need has been reshaped by the changing role of institutions like the church which, especially in the United Kingdom, are no longer at the heart of the community. For this reason, we need to find new ways to relate to one another and to enjoy these relationships

,

and bring people together in new communities. I grew up in the Holloway district of London, my parents were artists of Scottish, French and English origin, and we spoke French at home. This was by no means common for the age and the area where we lived, but I felt at ease within this family environment. However, when I left home I found I couldn't settle because I didn't feel part of any group. It took me twenty years to realise that you don't have to belong to a community; it's more important to find your own way of life. As a result, I now love having the opportunity to work with communities, to stimulate a sense of belonging within them, or to strengthen it, if it already exists.

How do you use font design in your projects?


Fonts, colours and drawings all interact in my work. Words are very powerful, and I use them to put out strong public messages.
If you'd like to see the other events featuring globally renowned designers and typographers, visit TypeParis' Events page.