Wearing, sanitising and reusing masks: a complete guide to avoid making mistakes
What is the correct way to put on a mask?

And how do you take it off without risking infection?

What is the best way to disinfect it?

Can you reuse a single-use mask by sanitising it?

And which masks are really safe to reuse?
At the moment, lots of people are looking for quick, clear answers to these questions.
With this in mind, we've gathered together the answers to these questions and cut out all the waffle, to help you during this difficult period in which face masks have become part of our daily lives.
So, without further ado, here's our guide to wearing, disinfecting and (where possible) reusing face masks.

How to wear a mask safely
You may be surprised to hear that it is very easy to wear a mask incorrectly.
It only takes a second to inadvertently turn it from a protective tool into a possible source of infection, so it is important to always handle your mask carefully and with due attention, to avoid the paradoxical risk of actually increasing the risk of becoming infected.
In addition, don't fall into the trap of thinking that a mask is an invincible shield against the virus. It is a preventive tool that should be worn when required, but it should never lead you to forget to stay at least two metres from other people, or to keep washing your hands.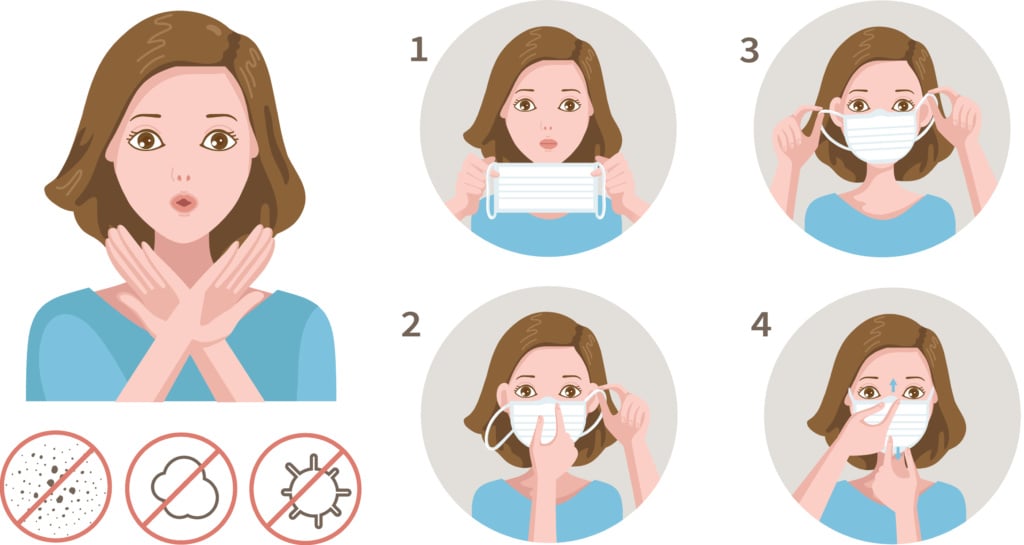 Before we give you brief guide to all the various steps, there are two key rules to keep in mind when wearing a mask:
ALWAYS keep your hands clean, both before and after putting the mask on.
NEVER touch the mask itself while you are putting it on.
With these two principles in mind, here's how to wear a mask safely:
Wash your hands thoroughly with soap and water or with an alcohol-based disinfectant before handling the mask.

Ensure the mask fits well by adapting it to the shape of your face, making sure it doesn't slip and that it is comfortably and firmly anchored in place. It should provide ample coverage for your nose, mouth and chin.

Don't touch the mask while wearing it. Don't move it to one side to smoke or lower it to uncover your nose or mouth until you get home.
Try to keep these things in mind, and put them into practice every time you wear a mask, as this is the only way you can be sure you are protecting yourself and others.
How to remove a mask safely
However, putting the mask on is only half the battle. Once it has done its job, the mask should be removed from your face even more carefully – remember you have worn it in public, so it could be contaminated.
For this reason, once you are back home, remove your gloves and mask immediately.
Here, once again, you need to be careful, and follow a few simple hygiene rules.
If you are wearing disposable gloves, remove them using the bands on the inside and dispose of them.

Immediately afterwards, wash your hands thoroughly with soap or with an alcohol-based solution.

Remove the mask from your face, only touching the elastic bands around your ears or neck – take care not to touch the surface of the mask.

Hang the mask in the open air for at least three or four days until any virus has disappeared, or sanitise it or put in the wash if it is a fabric mask.
These simple habits are crucial at this difficult time.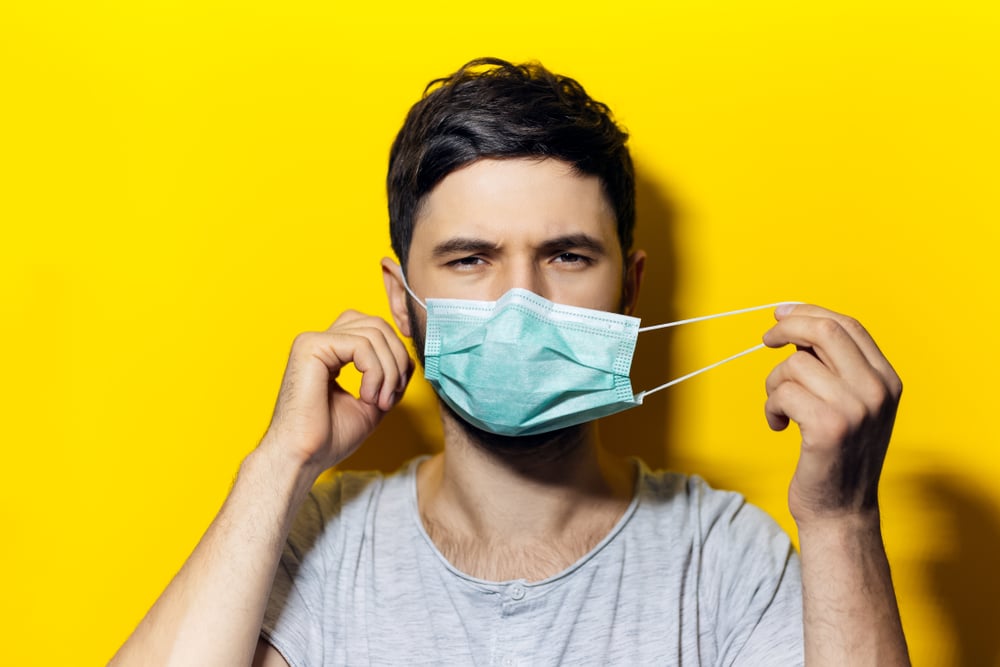 Reusable masks: which masks can be reused?
Given the shortage of masks, many people are looking for a reusable mask. That's because most masks sold are single use.
There are two types of reusable mask:
Simple fabric masks
Fabric filtering masks with replaceable filters
Let's take a closer look.

Simple fabric masks for non-medical use
Fabric masks can be reused multiple times.
These are the simplest design of mask, and also one of few that can really be reused, since they can be washed safely in a washing machine at 60°C. Any other masks, whether surgical masks or FFP1, FFP2 and FFP3 masks, are disposable items that should be removed and thrown away after a single use.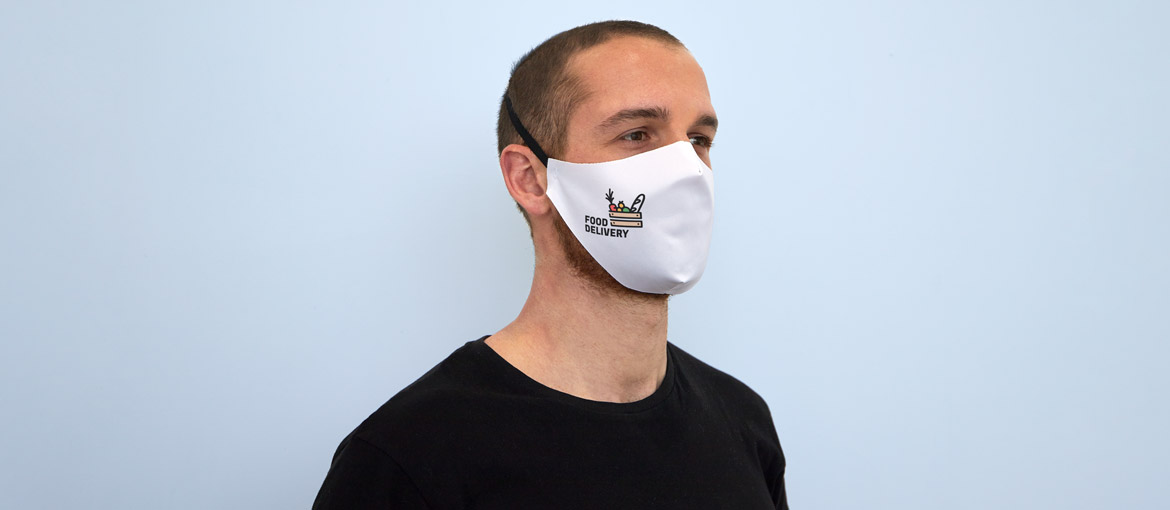 If you are looking for a reusable mask, you should therefore choose a fabric mask, which you should put on and take off following the precautions outlined above, and which, at the end of each use, should be washed in the washing machine at 60°C and only reused once it has dried. Fabric masks can be worn, washed and reused many times. As a rule of thumb, stop using a mask when the fabric is no longer in good condition – at this point, throw it away and replace it with a new one.
Filter masks with built-in filter
For those looking for a mask that is reusable, attractive and offers more protection, there's the trumask® pro  filtering mask.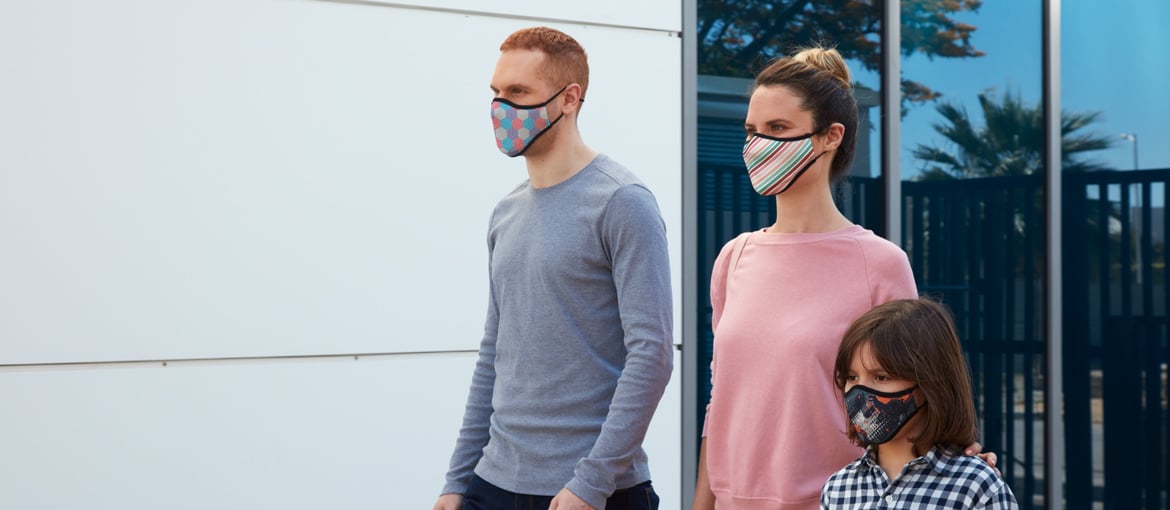 trumask® pro filtering masks have the advantage of not only being reusable many times, but also attractive to look at, unlike most face masks. They are designed to ensure comfort and safety, and can also be used for outdoor sports, as they allow easy and natural breathing. They're more technologically advanced than traditional fabric masks, with a filtering efficiency of 90% and an attractive design.
Summer masks: lightweight and triple layer filtering fabric
With the summer weather, traditional masks can be "heavy" when worn. Luckly you can also find lighter filter masks on the market, made of multilayer fabric, to effectively protect yourself and those around you from infection. Pixartprinting has launched the Triple Layer Pro Masks. These masks are lighter, have adjustable elastic bands for superior fit and comfort and have a certified micro-particle filtering capacity of over 90%. These masks take advantage of the ability of nanofibers in one of three layers of fabric that block harmful microparticles.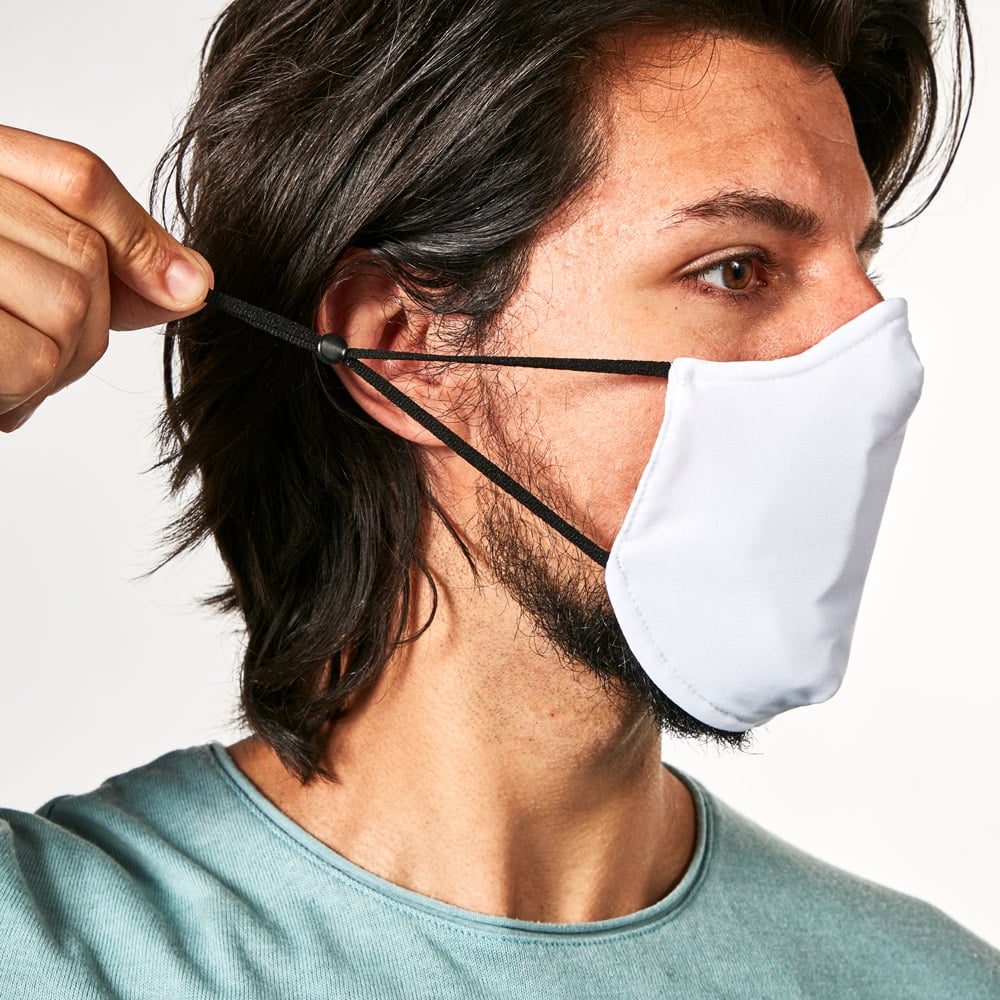 The mask can be conveniently washed in the washing machine at a temperature of 60 degrees and reused many times. In addition, since anti-virus masks have now become an essential tool, they also take care of aesthetics. There are over 150 motifs and decorations that you can choose to apply to your Pro Triple Layer mask. Besides, you can also customize it with your logo or a design of your choice from a single copy. The colourful, reusable, highly filterable solution to protect yourself comfortably even in summer. You can find them here.
How to sanitise your mask using alcohol
As we mentioned above, fabric masks are the only masks designed to be reused, as they are the only ones that can be machine washed and then worn again. However, if you are particularly stuck, there are various guides and tutorials available online on how to extend the lifespan of a disposable mask by sanitising it.
The most common method for sanitising a mask, and one with some science behind it, involves spraying alcohol or a solution containing a minimum of 70% alcohol onto the mask.
Let's have a detailed look at how it works.
Sanitising a mask by spraying it with alcohol
Masks can be sanitised by spraying them with alcohol.
However, there is one big caveat: this procedure has not yet been scientifically or medically approved, and it is only advised to be repeated a maximum of three times. It also cannot be used by people in high-risk environments like hospitals or care homes or by those living with people with medical conditions. And, finally, the mask must appear fully intact.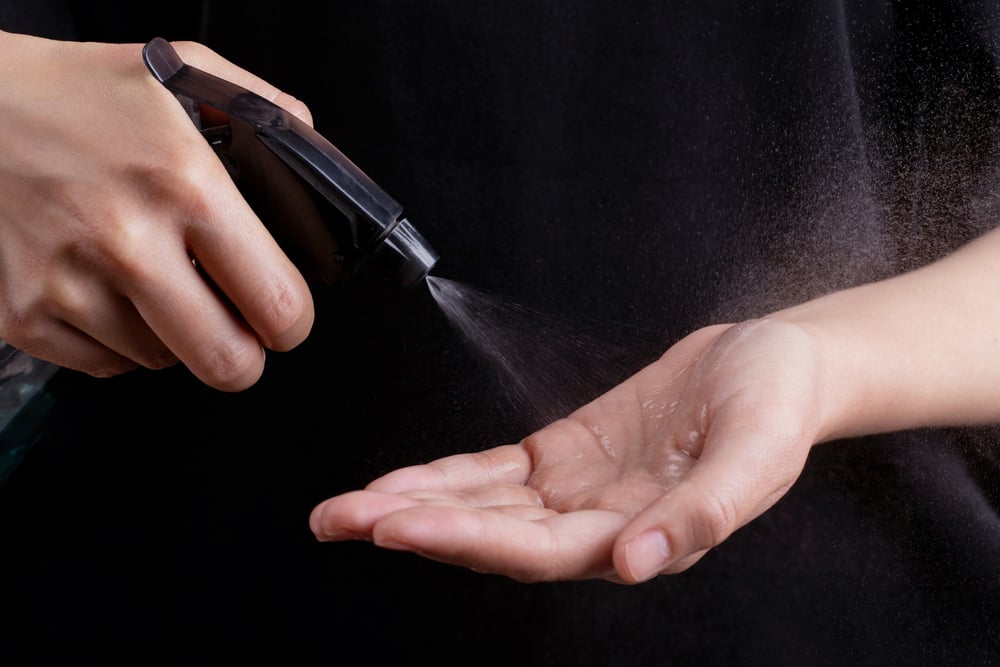 To sanitise masks using this method you need two things:
An alcohol-based solution with at least 70% alcohol.
A nebuliser or spray bottle, or any other dispenser suitable for spraying alcohol.
Now let's have a look at the procedure for sanitising masks with alcohol:
Wash your hands thoroughly before removing the mask.

Remove the mask from your face, only touching the elastic bands and avoiding touching the external part.

Wash your hands thoroughly again with soap and water or with an alcohol-based solution.

Place the mask on a surface previously disinfected with soap and water or with a 75-85% alcohol solution.

Spray one side of the mask, including the elastic bands, with the alcohol-based solution (minimum 70% alcohol) using a nebuliser, applying a uniform but not excessive layer.

Repeat on the other side of the mask.

Allow the alcohol solution to act for at least 30 minutes, leaving the mask to dry in a safe place.

Once it is dry, take care to avoid contaminating the mask, especially the inside. Leave it on a non-contaminated surface, and if possible put it in a plastic bag until you use it again.
Very important: it is recommended that you only repeat this method a maximum of three times, and it should not be used if the mask shows any signs of deterioration.