Since the advent of social media and the internet, word-of-mouth marketing has become a more relevant tool than ever before, capable of influencing the purchasing decisions of millions of consumers. The impact this form of marketing can have on a company's success was confirmed by an interesting study conducted by Nielsen in 2015, entitled Global Trust in Advertising. The market research company interviewed more than 30,000 consumers in 60 different countries (including the UK), with the aim of gauging the public's feelings about advertising.
The survey examined both content transmitted through brands' internal channels, such as their website and email marketing, and through external media, such as paid advertising on the radio and TV, in the press and online. In addition, so-called 'earned media' were also analysed, in other words conversations and word of mouth between customers, both online and offline, and editorial content. The research concluded that we are most likely to believe advertising that comes from the people we know and trust: indeed, more than eight out of ten people interviewed (83% of the total sample) said they trust recommendations from family and friends either in full or in part. This trust also extends to the internet: 66% of consumers believe in opinions published online by other users.
Word of mouth, where one person tells others about their experience regarding a product they bought, a service they received or a place they visited, describing it in a positive or negative light and outlining the main pros and cons, is the oldest form of advertising in existence. It is therefore no surprise that marketing has gradually appropriated this extremely powerful persuasion mechanism, in order to influence the public through various techniques. Some of the most popular include:
Word-of-mouth marketing (or WOMM), the classic form of this type of advertising

Viral marketing

Influencer marketing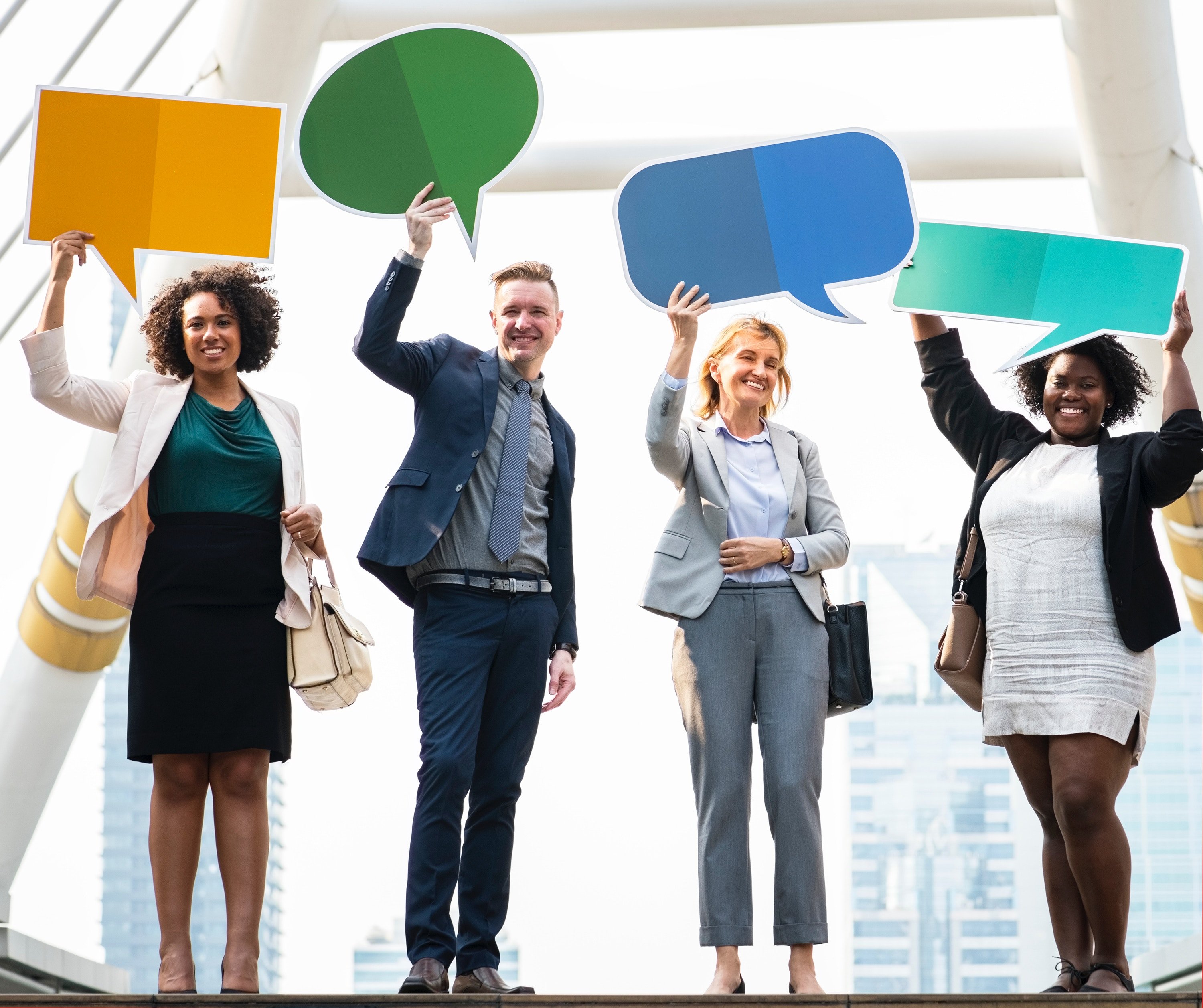 These tactics aim to get people talking about the products or services offered by a company, by identifying the individuals most inclined to share their opinions and offering them tools or incentives to encourage them to do so. The ultimate objective of all initiatives linked to word-of-mouth marketing is to transform a number of customers into brand advocates who increase the company's reputation and visibility. Brand advocates are satisfied customers who identify with the values of the company and are willing to promote its products or services to their circle of acquaintances. Unlike brand ambassadors, they operate on a voluntary basis, and for this reason enjoy greater levels of trust from the public. Here's some advice on how best to use word-of-mouth marketing to improve your business.
Ask for a review
The first and most basic tool for taking advantage of word of mouth is to ask your most satisfied customers to publish an online review  of their experience with your company. You can choose to display it on your Facebook page, in a specific section of your website or in your company brochure. The benefits of this action stem predominantly from the common psychological mechanism of social validation or social proof, which convinces people to imitate others and trust the opinion they express. A large number of positive reviews will therefore increase the feeling of trust in your brand.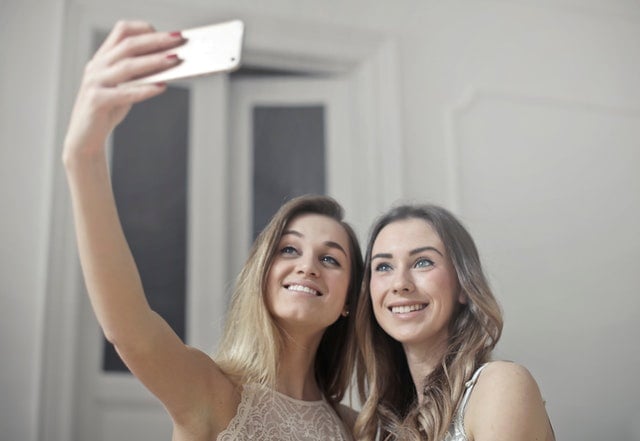 The best time to ask for a review is when you have just completed a transaction with your customer (either online or offline): they are happy with you and the experience is still fresh in their memory, and so they will be more motivated to spend five minutes of their time giving their opinion. To ensure you don't waste this opportunity, remember to explain in detail how and where to write the review, and make life easy for people who are struggling by preparing a draft they can use as inspiration. Remember, however, that if you want to maintain a good online reputation you must be able to deal well with negative reviews, responding clearly and politely to criticism and offering the dissatisfied buyer another opportunity to try the services or products in question.
Personalise the customer experience
Another way to get people talking about you is to provide customers with a memorable experience within your shop (whether a brick-and-mortar or online store), or as part of the services offered by your company. Consider, for example, a beauty shop offering a free make-up session to promote combined sales of multiple cosmetics. The shop already has great potential to increase sales through a personalised service many women appreciate, but it can also use word of mouth to increase visibility amongst each customer's circle of contacts and reach new potential buyers. How?
By adding a simple professional photography service to the make-up session, and asking customers for permission to publish the photos on the shop's social media profiles. This is a perfect example of a bespoke service that exploits the opportunities offered by word of mouth in various media.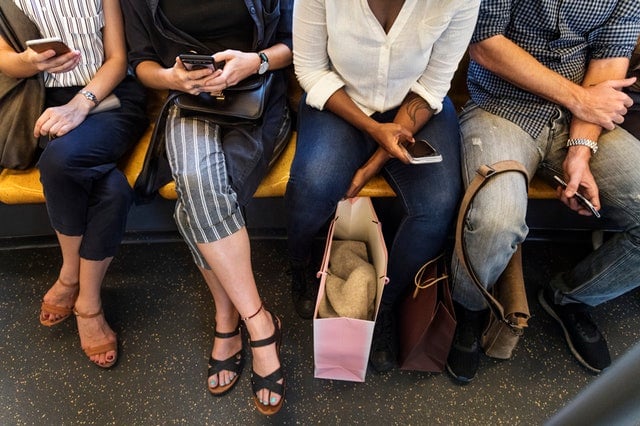 Offer free trials
References can work very well in the world of B2B (business-to-business) services and products too. One technique in particular, product seeding, consists of offering your product (as a loan or gift) or service to influencers, individuals who are most likely to affect other people's purchasing choices in a specific market niche.
If your objective is to increase your company's popularity, you need to identify the right person (or company) and offer them a free trial in exchange for a review, article or other forms of advertising. A company that produces promotional materials, for example, could offer a leading business in its sector free or low-cost advertising displays to use at a trade fair or important event, in exchange for visibility on social media.
Create engaging content
An alternative way to ensure people talk about you is to release particularly engaging content and exploit viral marketing. This technique works very well in a B2C (business-to-consumer) environment, but with a bit of creativity it can also be applied to the B2B sector. A good viral marketing campaign should be unconventional or humorous or feature a message based on strong values.
Take banks, for example, businesses that are often poles apart from the informal, tongue-in-cheek spirit we just described. To make headway amongst freelance professionals and artisan producers, a bank could consider creating a series of short videos touching on the most amusing situations this category of people may encounter inside a bank. To make the clips even more realistic, you could send surveys to account holders in this customer category to identify some of the themes to be brought up, and perhaps even to ask them to feature in the videos!
There are many other techniques and strategies you can use to encourage the public to give references and spread positive word of mouth: find those that best suit the type of customer you want to reach, and start earning their trust immediately!