Prestashop: what is it and how did it come about?
PrestaShop is a free and open-source platform designed specifically for building and managing e-commerce sites. To be precise,  it is a CMS, or content management system, along the same lines as WordPress, Joomla and Magento.
PrestaShop is based on a modular system, meaning that once you have built your basic store you can then add additional functions such as new payment methods, better graphics, product promotion systems and user tracking. As a result, it is relatively intuitive, versatile and easy to use.
PrestaShop was launched in 2007 by Igor Schlumberger and Bruno Lévêque, who wanted to make online shops more accessible and easier to set up. Unlike more generic CMSs, it was designed from the beginning as a solution for people building and managing online shops, both large and small. In 2014 the platform was voted the best e-commerce solution for enterprise and the best CMS for e-commerce for small and medium-sized businesses.
PrestaShop is currently the driving force behind 300,000 online stores all over the world; the businesses that use it include Danone, Huygens and Bobbies.
About PrestaShop: how much it costs and what you need to know before using it
PrestaShop is relatively intuitive and easy to use even for people without much experience, making it potentially a good choice for small or medium-sized businesses with a limited budget that want to start selling online.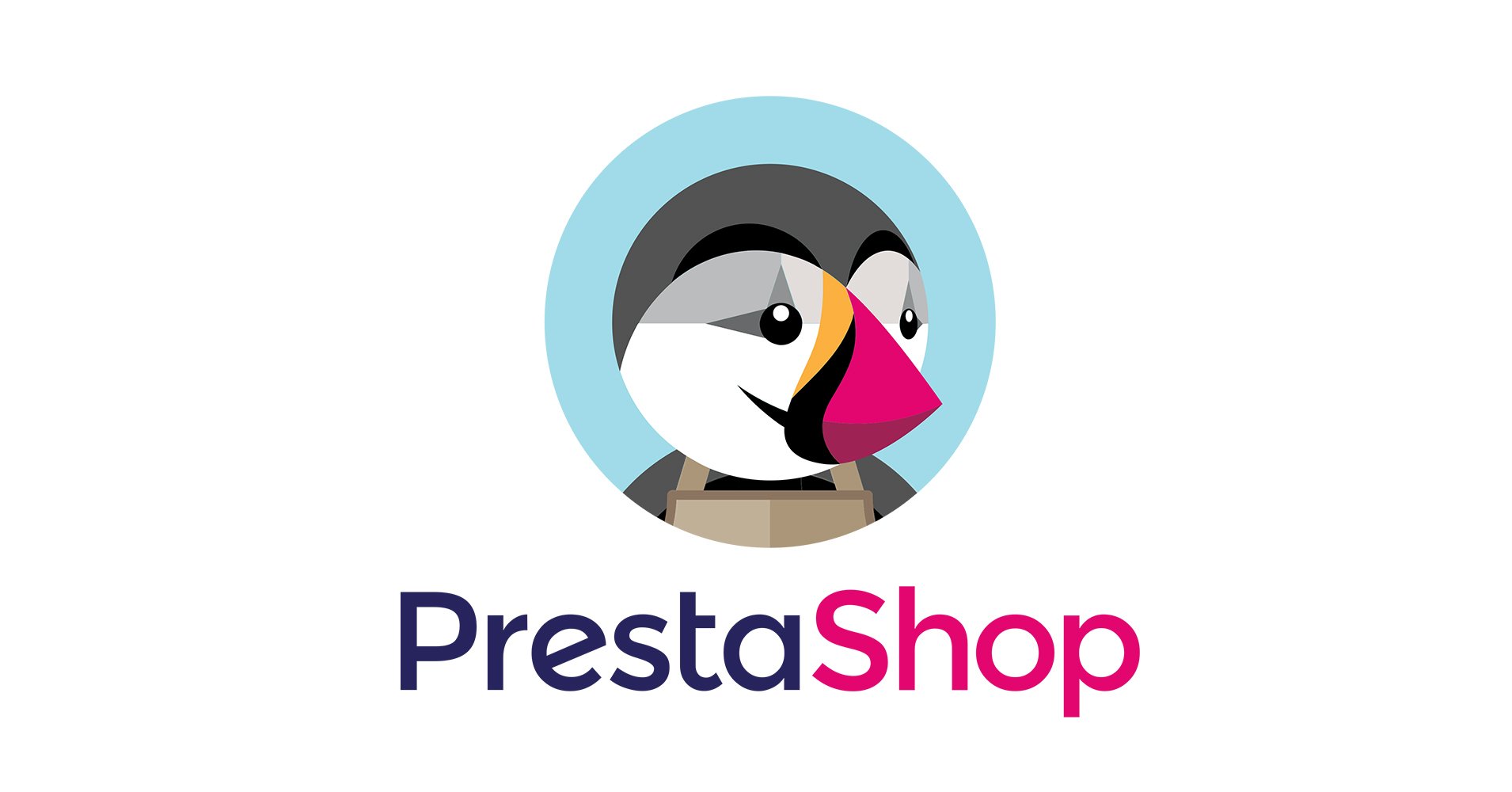 Let's have a look at some of PrestaShop's main characteristics.
1.PrestaShop has no underlying costs
There are no subscriptions or monthly fees to pay to use the platform, and you don't pay any commission on sales. However, this doesn't mean you don't need to set aside a budget for designing an online shop using PrestaShop. There is the cost (usually paid annually) for hosting the website and the domain name, in other words the server space where your site will run. In addition, many of PrestaShop's add-ons require a fee to be paid. This means that the cost of building a basic online shop is very low, almost zero in fact, but larger projects will need a suitable budget to be set aside.
2.PrestaShop is scalable and modular
As we mentioned above, PrestaShop is a modular tool for building e-commerce websites, meaning you can start by creating a very simple online showcase for your products and then develop it, tailoring it to your requirements. Modules can be used to improve various aspects of your online shop. For example, there are modules that allow you to add a detailed explanation of the size of an item of clothing, which improves the user experience, reduces returns and increases the conversion rate. Other modules are dedicated to optimising the SEO performance of online stores by improving their ranking on search engines or adding payment methods such as PayPal or Stripe. Basically, there are modules for more or less any function you can think of: adding pop-ups to the site, planning discounts and promotions, encouraging impulse buying from users, organising warehousing and returns and tracking people's visits.
3.PrestaShop is open source with an active community
 Another of PrestaShop's key characteristics is that it is open source, meaning that potentially any developer can adapt the system to their needs. It also has a very active community underpinning it, so it is easy to find the answer to any questions you may have and receive support from other users. The fact that many developers work with PrestaShop has several advantages: for example, it is easy to find freelancers to help you customise your site, and easy to change agency if you grow tired of the firm that built your PrestaShop store initially.
The advantages and disadvantages of PrestaShop
As with all tools, PrestaShop has its pros and cons: whether or not it is worth using it depends on the size of your project and the budget you have available. To make your choice easier, we've put together a list of PrestaShop's main advantages and disadvantages:
The advantages of PrestaShop
It is free in its basic form, with no fixed costs or commissions on sales

It is very intuitive and easy to use, even for users without any experience

It is a stable and secure system

It has an active community that can provide free support
The disadvantages of PrestaShop
Although the basic version is free, some of the additional modules require a fee to be paid. The costs increase for complex online stores
While it is more intuitive than other e-commerce platforms, installing PrestaShop initially may seem complicated for those who have never built a website before

It is not suitable for online shops with large numbers of products
Overall, therefore, PrestaShop could be the perfect choice for small and medium-sized online shops, like a shop selling handcrafted items or the online sales platform of a local furniture company. For more complex online shops, the costs increase and alternative solutions may end up being more affordable.
If you do decide to use PrestaShop – or at least give it a try – read on: the rest of our guide is dedicated to giving you a basic grounding in how to use it.
Learning to use PrestaShop: installation
Installing PrestaShop is perhaps the least intuitive part of using it, especially if you have never built a website before. Let's take a quick look at how it works.
PrestaShop is a CMS, so it needs to be installed on web space (hosting) reached through an address (domain). The web space must also have a digital certificate guaranteeing that the transactions users complete are secure (SSL certificate).
Before creating an online shop with PrestaShop, you therefore need to purchase these three services:
Hosting
A domain name
A SSL certificate
These services are often offered by a single provider. To make the operation smoother, when looking for a provider, concentrate on businesses that offer a service optimised for PrestaShop or, even better, one-click PrestaShop installation. A quick search for 'hosting PrestaShop' online will give you an overview of the products and providers available in your country.
If you want to do it yourself, we recommend checking that your hosting provider meets one key requirement: they must provide support for PHP 5.4 and MySQL 5 (or the most recent version of these two elements). You can find more information here.
Once you've purchased your hosting with a SSL certificate and domain name, you'll need to:
Upload PrestaShop to the web space you bought

Create a database for your shop

Launch the automatic installation from the files uploaded to your server.
These are technical operations, but they are relatively simple for those who have some familiarity with building websites. You can find a detailed guide to these three operations here.
Finally, you need to decide where your website's users will access the online shop: on the site's homepage (http://www.example.com/) a separate page (http://www.example.com/shop) or in a subdomain (http://shop.example.com/)
Learning to use PrestaShop: choosing templates and modules
Once you've installed PrestaShop, you can customise your online shop using templates and modules.
PrestaShop's templates give your shop its graphic design. There are both free and paid templates available, and you can also hire PrestaShop developers to create templates tailored to your needs or to modify an existing design.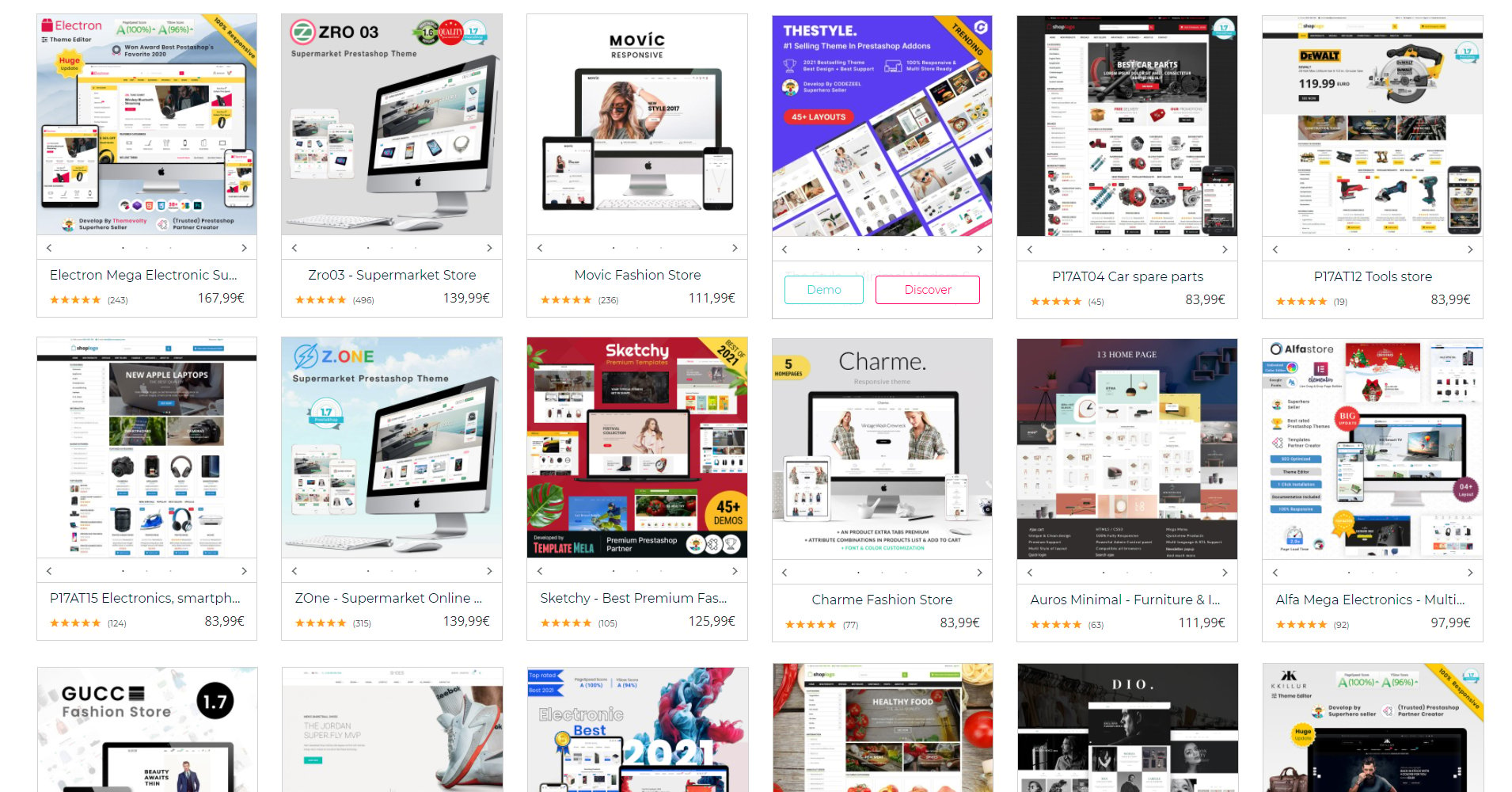 You can search for PrestaShop templates on the official website, filtering by style and business sector, or with a simple Google search.
PrestaShop modules, meanwhile, are add-ons that provide your online shop with additional functions. Again, some are free, others are paid for, and you can search for them on the official PrestaShop website, filtering by category. Installing the modules is extremely simple, and is done through the admin panel of your PrestaShop site.
Useful resources for learning to use PrestaShop
As we've seen, you can either choose to create a PrestaShop online store yourself or ask an agency or freelance developer to help. In both cases there are numerous online resources to improve your knowledge about the platform.
You should now have a clearer idea about the steps to take to use PrestaShop for your online store. Good luck with your venture!