In today's world, digital marketing is a crucial part of business strategy. Its success or failure depends on our ability to present products or services that can add value to potential customers. We can only achieve this objective through quality content marketing that attracts people with genuinely useful content.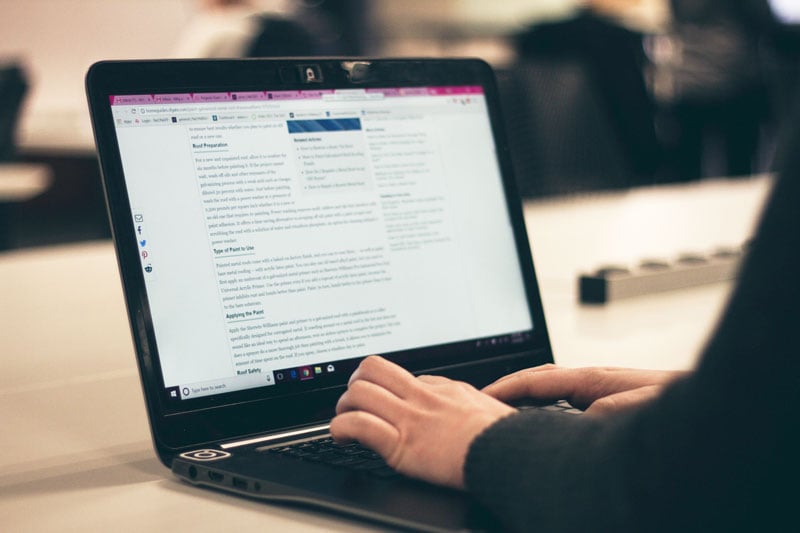 What is content marketing and where does it come from?
Explaining what content marketing is exactly isn't easy because it's a multifaceted concept that's still developing. So let's start by saying what it isn't.
What content marketing isn't
Content marketing is not advertising: it doesn't seek to promote a product or plaster a brand's logo everywhere.

Neither is it a push marketing activity in which the message is directed at consumers, even if they don't need the product or service offered by the firm.

Lastly, it's not a tactic that works like a switch which can be flipped on or off whenever you want.
What content marketing is
So what is content marketing?
Content marketing is a business and marketing process that embodies a brand's core characteristics – such as its mission, vision and values – and through these creates and distributes content that is valuable to people in order to guide those who use it towards conversion (transactional or not, depending on the goals). To tell a brand's story, content marketing uses a wide variety of multimedia formats, such as text, images, video, audio and much more. In addition, because it's mainly online content, results and performance metrics for the strategy can be easily measured.
It's important to underline that it's an educational strategy that doesn't revolve around the firm's products, but is based on sharing valuable information that will build loyalty to the brand. However, to achieve this objective, marketers must understand how to get people to listen to them. It's by becoming a credible and authoritative source that the brand will have the best chance of earning people's trust. This then creates a virtuous circle in which loyal customers' relationship with the brand is strengthened and with it revenues: this is where we see content marketing's return on investment.
Although it might seem like a modern methodology, content marketing has actually been around for a long time. One of the earliest examples dates to 1891 and the Dr. Oetker brand, whose founder, Mr. August Oetker, decided that the sachets containing his yeast should carry recipe suggestions on the back. It was such a success that it led Dr. Oetker to publish its first full recipe book in 1911. To date, over 19 million copies have been printed.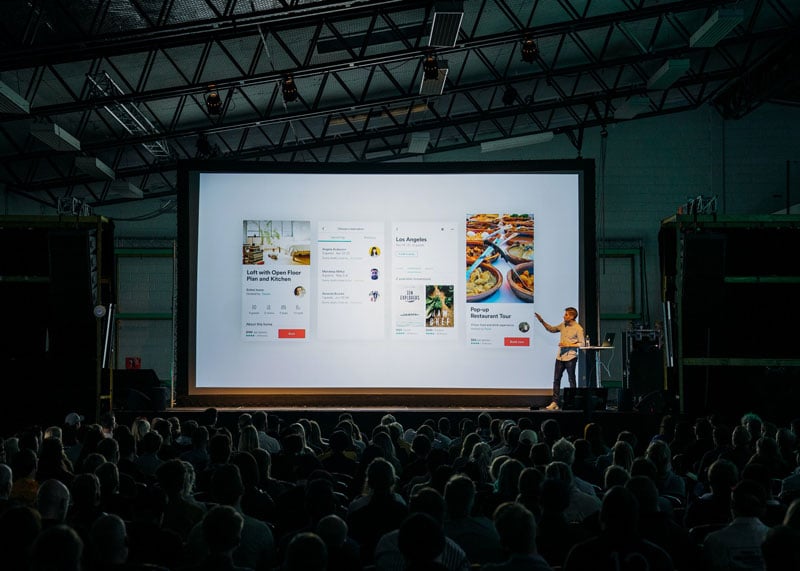 Why should you create a content marketing strategy?
Devising a content marketing strategy doesn't mean creating content for the sake of it The material generated must also bring benefits to the business. The main reasons why a business should use content marketing are as follows:
To be found by the right people: meeting people's needs through articles, books, videos and the like is key for meeting the search intent of potential customers.
To build an engaged target audience: the content that we generate is effective if it attracts the right audience and leads them to start a relationship with the brand. Once we have a qualified audience, our content creation efforts will pay off because we'll be the main source that they listen to and trust.
To increase profits through interactions with new customers: content marketing can become one of the main generators of income. Thanks to our content, a qualified audience will be more disposed to buy from us rather than from the competition.
To cut costs: compared to traditional marketing, a content marketing strategy allows you to obtain better results that are targeted and long term.
To improve customer retention (the firm's ability to maintain a continuous relationship with customers) and revenues from loyal customers: content marketing creates customers who are more loyal to the brand and offer a greater spending potential over time. It also provides numerous opportunities to make fans of the brand (brand advocates) who will recommend our products.

Videos are high-value content that offer an outstanding ability to engage
The fundamentals for a content marketing strategy
Meeting people's needs by creating valuable content is a worthwhile goal, but less so if our efforts aren't rewarded with engagement with the brand from the target audience. In fact, content marketing must trigger interaction with the brand, otherwise it just remains an end in itself. To obtain the desired results with the minimum of risk, we need devise a strategy: a proper plan that sets out how the brand will leverage valuable content to attract, engage and convert potential customers into actual customers.
In creating our strategy, it's important to establish:
The company's business model: it's essential to analyse the business to understand its strengths and weaknesses, its core market, the needs the product meets, what customers should know to get the most out of it and how people relate to the firm or product.
The purpose and objectives: the "why" of the content that will be created and the reactions that we want to trigger in the target audience. We need to set a maximum of three objectives so we don't squander our efforts and optimise our use of resources.
The target audience: knowing the core customer is important for creating content that's as relevant and as valuable as possible.
The content mix: it's essential to have a clear idea of the levers at our disposal to reach our goals. The brand must decide on the view point and tone of voice that it wants give to its content to stand out from competitors; it must come up with an idea/message to promote; it must have an in-depth knowledge of content marketing tools (guides, webinars, videos, articles, apps, events, etc.) so that it can use them effectively; and it must be intimately familiar with social media so that it can use those networks that best fit the brand's identity.
The editorial calendar: this is a key tool for planning content. Having a roadmap to refer to helps us to set timeframes for creating material, establish performance indicators for the strategy and decide on the right format type and quantity.
The team: pick a good team that also includes external resources who can add value when it comes to content creation.
The budget: estimate the costs of devising, producing and publishing our content so that we know the scale of the task in hand and can optimise costs accordingly.
Measurement: this is the final step for understanding whether our content marketing strategy is on track to meet its objectives or needs a course correction. It involves looking at previously set performance indicators and analysing the data collected.
An effective strategy will generate a positive return on investment, especially over the long term, give significant visibility to the brand, increase its authority, bring in new customers and make existing ones more loyal.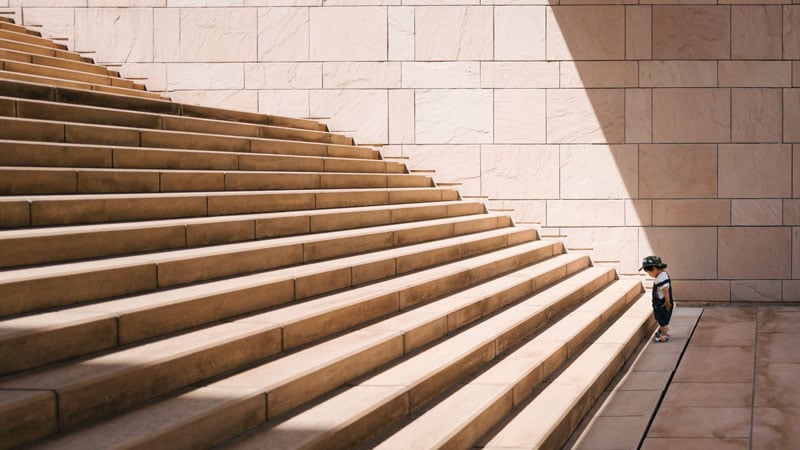 How to develop a content marketing strategy
Once we have a sound strategy, we just need to develop and implement it. With so many options out there, it can be hard to know where to start. Fortunately, there's a tool that can help: the content marketing pyramid, a framework that enables us to carry out our plan while optimising our effort, the reach of its message and its effectiveness. Why use the content marketing pyramid? Because it's a tool that improves company focus thanks to a hierarchy of priorities and allows us to increase productivity by creating a predictable flow of effective content.
The content marketing pyramid comprises three main sections:
Core content: this is the section at the top of the pyramid and includes the most substantial, in-depth and specific content. The most common formats are books or guides. And because they provide deep dives into topics that require a significant amount of resources to produce, these are often only accessible through areas reserved for subscribers.
Related content: the second section consists of content that's related to the core content. This information is more easily accessible but offers less value. Formats often used included blog posts, presentations, infographics and content created by users or outside authors.
Promotional content: the last section comprises micro content that can be used for brand storytelling. This is vital for lead generation and strengthening brand awareness in the marketplace. The ideal environment for deploying this type of content is social media.
By following these simple steps, we can create a content marketing strategy that will keep our message consistent, effectively distribute our content through a variety of channels, diversify the formats used, make content more flexible and dynamic (from macro to micro and vice versa) and guide people in learning more about topics that are important to them.