Facebook has more users than any other social network in the world: there are 2.7 billion of them, with 1.8 billion active on a daily basis. For those wanting to sell on Facebook, this means only one thing: Facebook Marketplace and Facebook Shops provide access to a potentially endless number of customers.
Selling on Facebook is also essentially free of charge and extremely intuitive, making it a good place to start for beginners. Using Facebook well and maximising sales, however, is not so straightforward.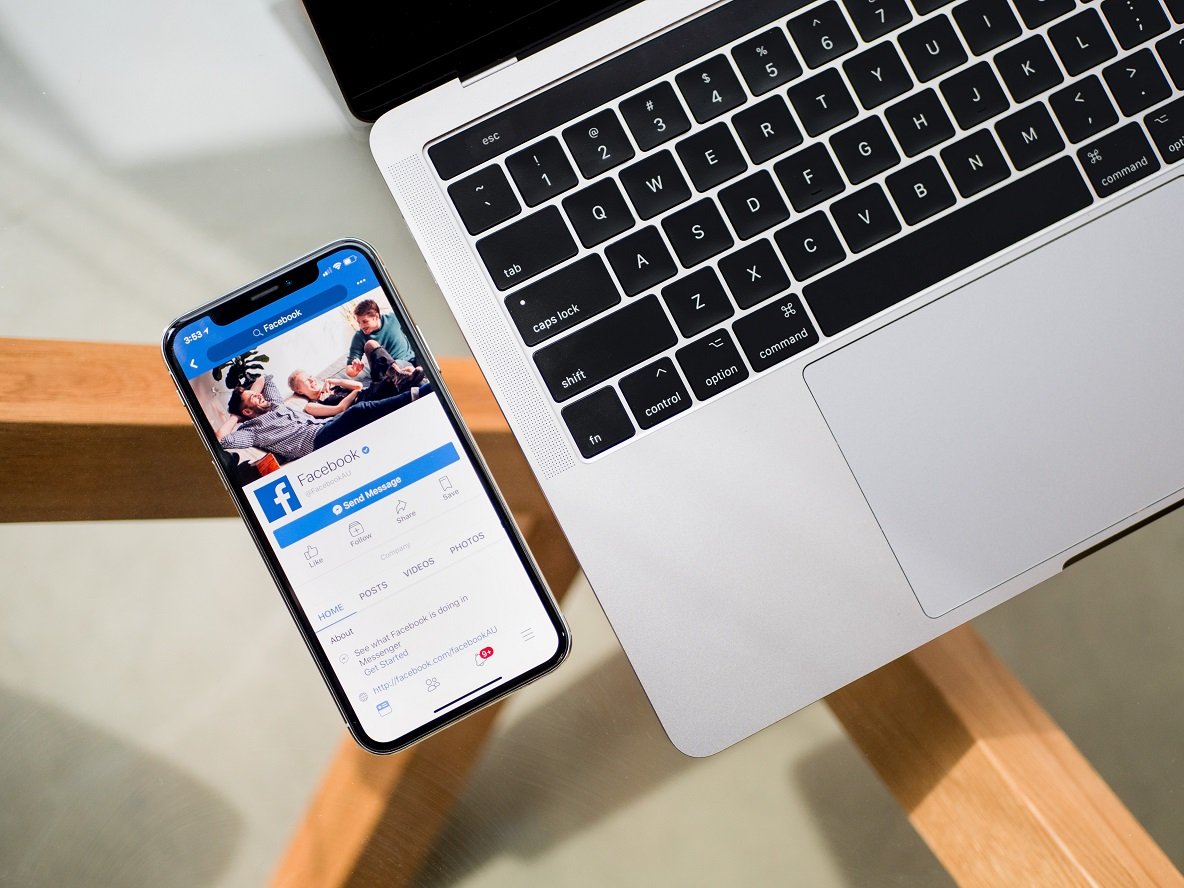 Today we'll look at who can benefit from selling on Facebook, which tools to use – the two main ones being Facebook Marketplace and Facebook Shops – how to set up your account and how to use it effectively.
What is Facebook Marketplace?
When considering selling on Facebook, the first thing that comes to mind for many people is Facebook Marketplace, the section of Facebook dedicated to selling goods. Launched in 2016, it is to all extents and purposes a listings site, a competitor to Gumtree or, across the Atlantic, Craigslist.
Selling on Facebook Marketplace couldn't be simpler. All you need to list an item for sale is a personal account on Facebook, and your item will be shown to potential purchasers who search based on categories and geographical area. There is no need to create a proper online shop or develop a brand. The transactions and payments are not handled by the platform, but are agreed between the purchaser and seller: Marketplace simply puts users in touch with sellers.

These characteristics mean that Facebook Marketplace tends to be used by individuals who want to sell new or used items or simply want to make a bit of space at home. It can also be used effectively by small-scale occasional sellers like makers and creatives producing handmade objects like bags, jewellery, furnishings and pieces of design. However, don't forget that to sell things online as a business there is a [link] set of bureaucratic hoops to jump through [/link a articolo interno "Selling on the web: how to open an online shop"]
Larger companies with high sales volumes find selling on Facebook Marketplace inconvenient, because an agreement must be reached with the buyer for each purchase, and because there is no automation involved (users cannot simply add a product to their basket and proceed to checkout, for instance). For this type of company, Facebook has created another tool: Facebook Shops.
Facebook Marketplace in brief:
A virtual listings board, divided up into geographical areas and various categories.
There is no need to set a payment method, as transactions take place outside the platform.

There is no real online shop; only the product is displayed, not the brand.

It is useful for individuals, small-scale makers and creatives.
What are the differences between Facebook Marketplace and Facebook Shops?
Facebook Shops is an e-commerce tool for businesses within the most popular social network, designed to allow them to sell on the platform.
While Facebook Marketplace is simply a listings board, Facebook Shops is a true e-commerce tool, along the lines of Shopify.
Unlike Marketplace, Facebook Shops allows you to create a real online shop on the platform, connected to your business page. Purchases can be completed inside Facebook, or you can direct the user to external websites, such as your own online shop or your store on Shopify.
This means there is no need for any contact between the seller and buyer. You can also use Facebook Shops to monitor sales and access vital statistics showing how users of your shop behave (for example how many people start the order process but fail to complete it) so you can improve your online store's performance.
Finally, businesses can also choose to show products from their Facebook Shop on Facebook Marketplace.
Facebook Shops in brief:
A tool that allows you to build and manage a true online shop.
Transactions can be completed within Facebook or users can be directed to other websites (your e-commerce website, for example).
You can monitor statistics.
Items can also appear on Facebook Marketplace.
You can also manage the same shop on Instagram.
Selling on Facebook: Marketplace vs Shops
Let's briefly summarise Facebook Shops and Facebook Marketplace so you can work out which is the best option for you.
Facebook Marketplace is recommended for occasional sellers, individuals, small-scale makers and creatives with low sales volumes. The main advantage is how simple it is, and the fact you can sell even just a single object and be found by buyers without having to create a brand or online shop. Sales do not take place on the platform: Facebook Marketplace is simply a tool that connects buyers and sellers.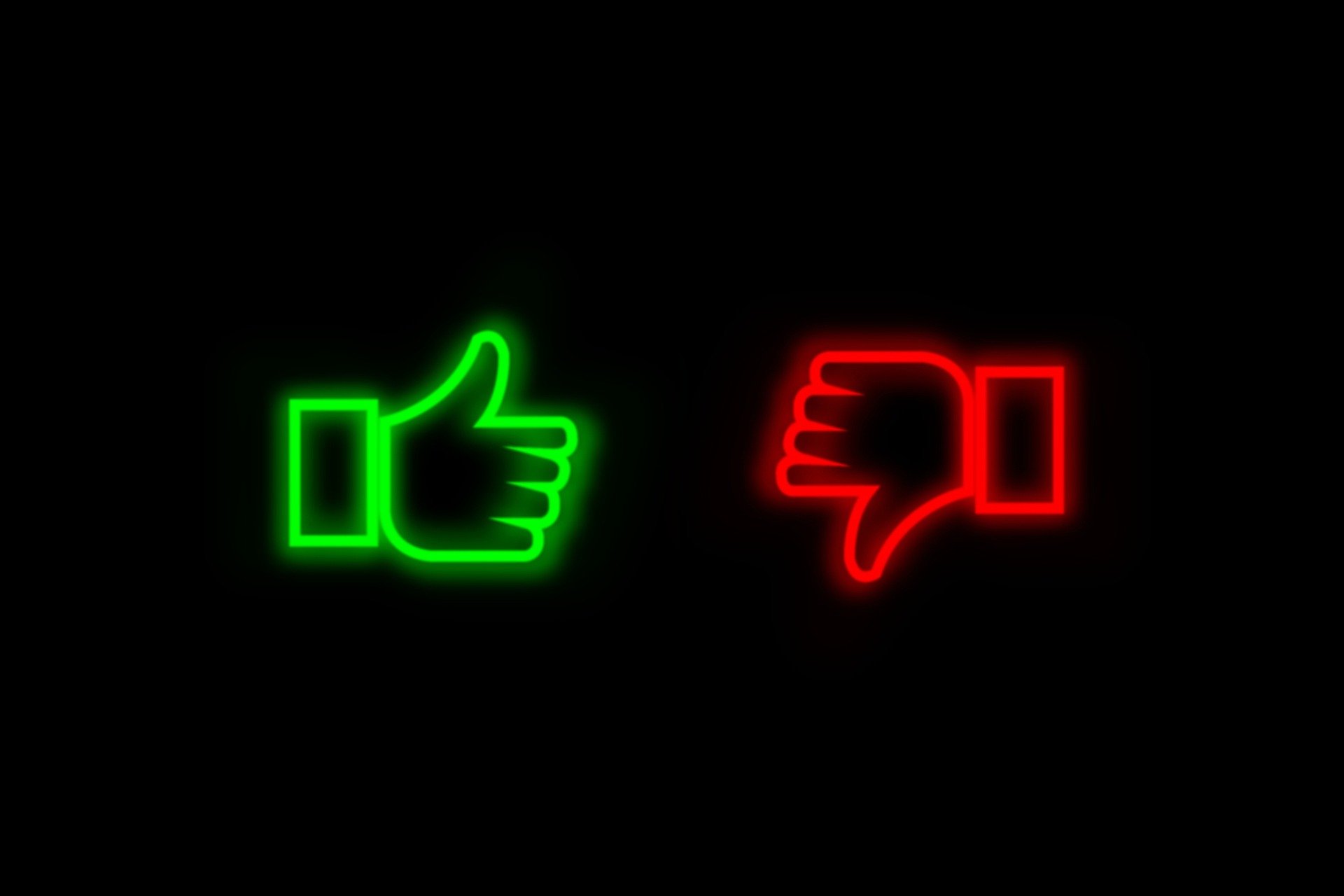 Facebook Shops, meanwhile, is recommended for businesses, as a way of adding e-commerce functionality to a company's page. Sales can be completed on the platform itself or redirected to an external online shop (an e-commerce site, a shop on Shopify, etc.) Sales and other valuable user data can be monitored to assist with later marketing campaigns, and the items listed in a Facebook Shop can also be viewed on Facebook Marketplace.
Selling on Facebook Marketplace and Facebook Shops are therefore different, but the two tools can to a certain extent be used together.
How to sell things on Facebook
Now you've chosen to sell on Facebook, either through Marketplace or Facebook Shops, let's have a look at the main steps to follow to set up your account.
As we said earlier, selling on Facebook Marketplace literally only takes a few minutes.
Make sure you are logged in to your personal account.
Click Marketplace.
Click Create new listing.
Once you've chosen the general category for the product, you can add information about it including its title, price, description, location, condition and availability (whether you only have one or several of the item to sell). Don't forget to upload a high-quality photo too.
Check the preview and publish the listing.
The 'Your account' section of Facebook Marketplace allows you to monitor all the items you are selling in a single place, and you can select 'Holiday mode' if you want to pause your sales at any point.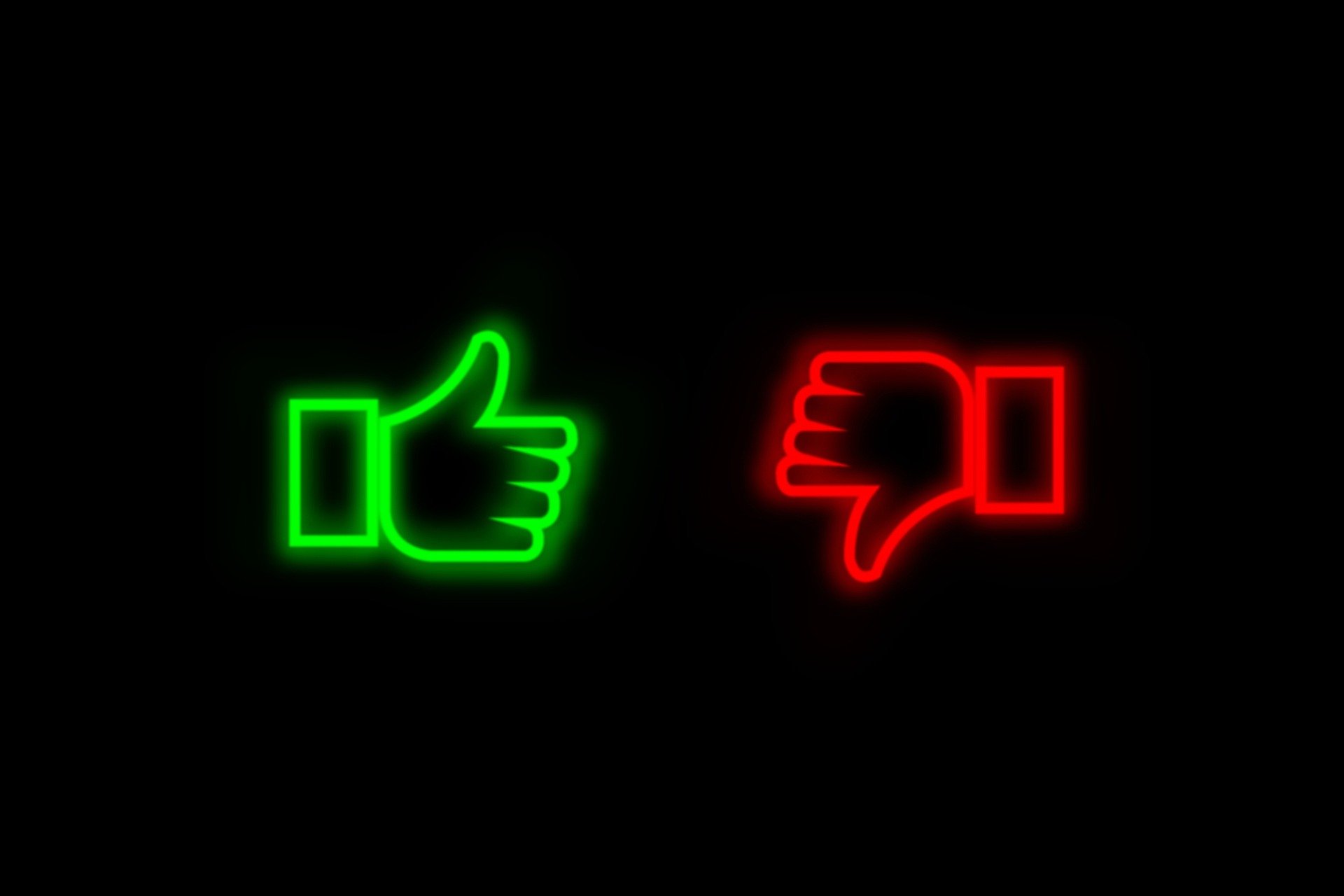 Setting up a Facebook Shop, meanwhile, takes a little longer.
Image name: shop_facebook_vendere.jpg
Title="Creating a shop for selling on Facebook"
Alt="The first page you see when creating a shop for selling on Facebook"
First you need a page and a business account.
Access the Create your shop
Choose your checkout method, in other words whether customers will complete their order on another website (e.g. your own e-commerce site), within Facebook or Instagram or via private messaging (as with Marketplace).
Choose your sales channel, i.e. the page you want to connect your shop to.
Link it to a business account.
Add the delivery destinations, i.e. the countries you wish to sell to.
Once you've done this, all you have to do is accept Facebook's Seller Agreement and you're done – you've created your Facebook Shop.
Later on you can:
Once you've checked the preview, launch your shop and start selling on Facebook!
Hints and best practice for selling on Facebook
Now we've looked at the technical aspects of selling on Facebook and which tools to use, we'd like to give you some useful advice on getting the most out of the site.
In general, it is worth bearing in mind that Facebook is not merely a sales platform; it can also act as a showroom, a place that encourages users to purchase items through other channels. When assessing how effective the platform is, you therefore also need to consider the amount of traffic it generates for your website and how it improves your brand reputation and strengthens your brand.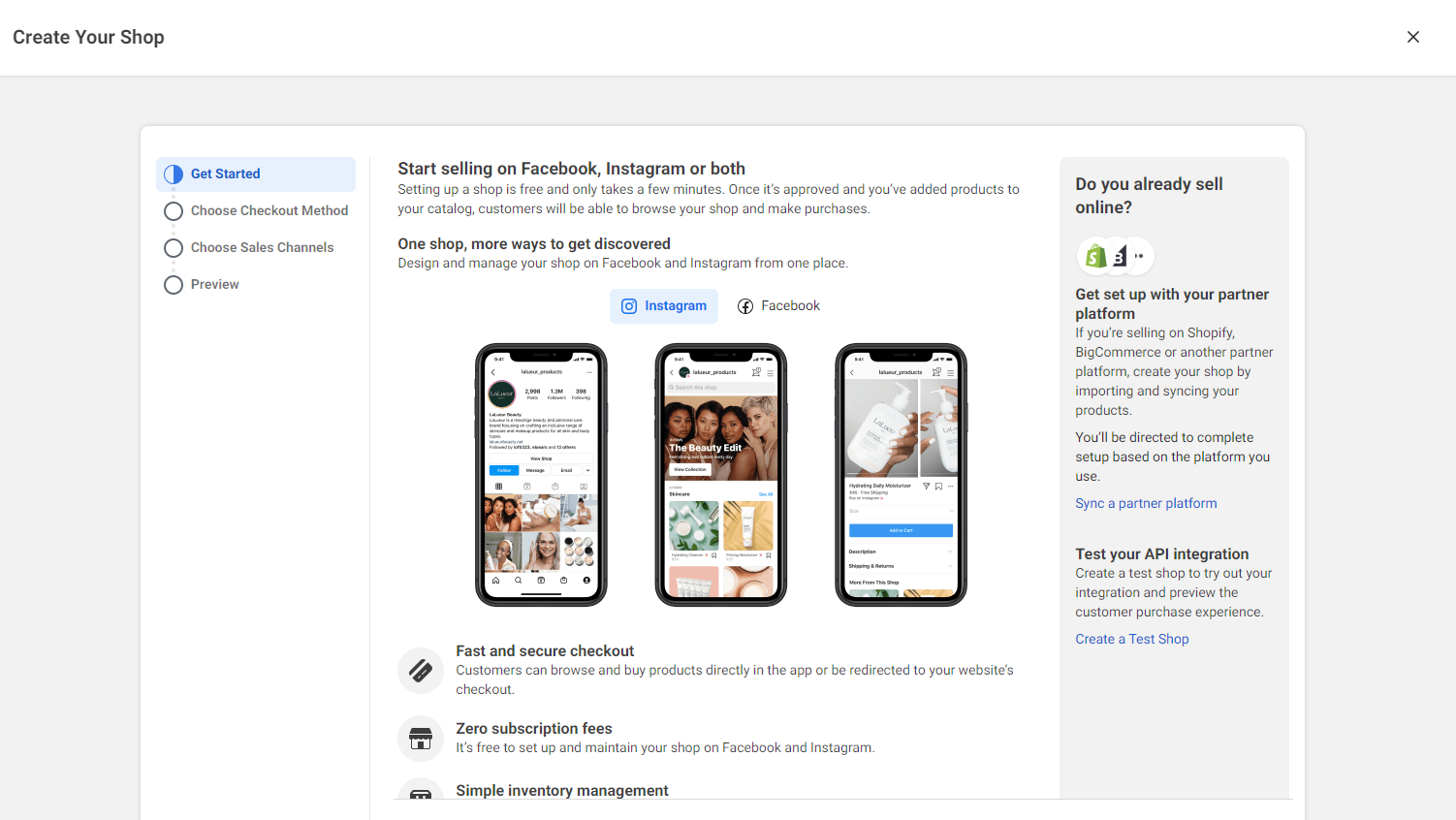 Here are a few hints on how to sell on Facebook successfully:
Dedicate plenty of resources and a lot of care and attention to creating your photos and text. Like all online sales platforms, the photos and copy are crucially important. The photos must be high quality to stand out within Marketplace, and the text needs to be both engaging and informative. Both these elements increase your chances of generating sales, and at the same time will help develop your brand. You may decide it is worth asking professionals to help you.
Reply to messages quickly. Whether you use Facebook Marketplace or Facebook Shops for selling on Facebook, all requests for information will arrive via Messenger, the platform's integrated messaging service. It is vital that you know how to use it: one study showed that messages on Messenger have an 80% chance of being opened, a much higher rate than emails.


The most important thing is to respond quickly to people asking for information. Chatbots can help you with this: powered by artificial intelligence, they can understand basic questions, provide answers and direct customers to human support only when necessary.

Use the content to grow your brand. The content on your Facebook page is a free tool (leaving aside the human resources required) that can help you to develop your brand. Create an editorial plan with content describing your firm's values and products and the team working behind the scenes. Your communications should be informative and should also play on people's emotions. Remember to tag your products in some of your posts to increase their visibility.
Look closely at the statistics. As we have seen, Facebook Shops provides you with detailed statistics on user behaviour. Analysing this data – with expert help if required – and figuring out how it changes through time will help you to overcome any difficulties and take advantage of the aspects that are working well.
Create paid promotions. The Facebook Ads advanced marketing tools allow you to create sponsored posts that reach a clientele similar to those that have purchased from your online shop in the past or requested information through Messenger. Facebook Ads is an extremely handy tool for expanding your customer base, and you can ask marketing experts to help you make the most of it.
Now you've read this introductory guide, you have all the information you need to start selling on Facebook effectively and intelligently. Are you ready to make the most of this opportunity?