How to set up a pop-up shop
With their origins in the early 2000s, pop-up shops (or temporary stores) are retail spaces that are only open for a brief period of time, anything from a few days or weeks to a couple of months. Sometimes the launch of this type of shop coincides with international events or seasonal celebrations, such as Christmas or Valentine's Day. Different pop-up shops have different aims: launching a new collection or a limited-edition item, promoting a brand by giving it increased visibility and improving interaction with customers, or incentivising sales with special discounts and promotions. In certain cases, companies even create temporary brands, designed specifically for the purpose.
What are the benefits of pop-up shops?
Opening a pop-up shop is a very powerful marketing strategy, used by a large number of businesses (both online and bricks-and-mortar) to strengthen their brand image and increase customer loyalty, as well as to give a boost to sales. Pop-up shops' main advantage is their ephemeral nature, which piques people's interest and encourages them to get involved, pushing them to buy products they see as 'unique' as they are only available for a limited period.
Pop-up shops are an effective response to an increasingly changeable and fragmented market, where businesses are struggling to gain visibility and anticipate the public's tastes. The significantly lower opening costs compared to launching a traditional shop make them a very desirable solution for small and medium-sized enterprises and start-ups that offer products and services to the public, or for artists, craftsmen and women and designers who want to display their work in a unique environment.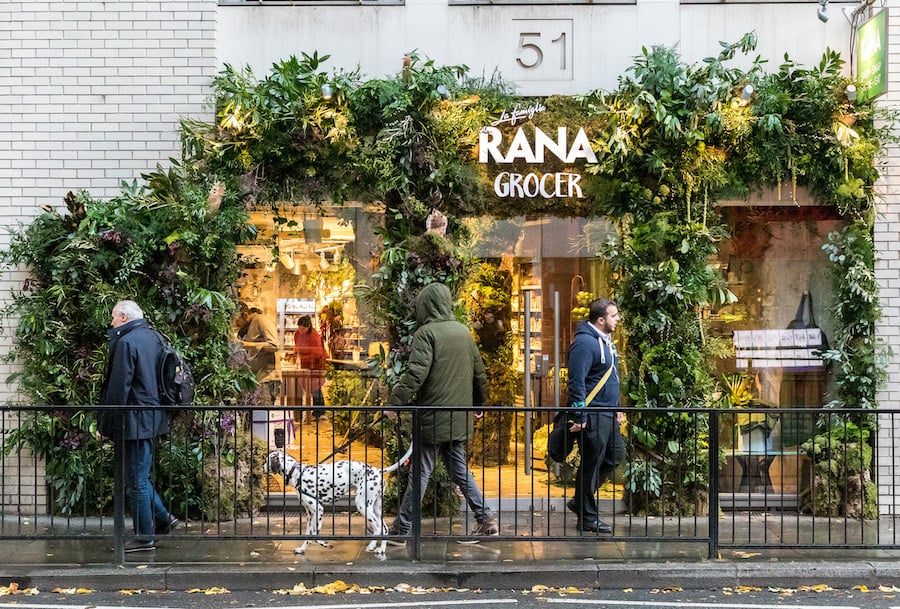 According to a survey of 6,000 retailers from across the world by the College of Retail at the University of South Carolina and Storefront, an international platform that specialises in renting out temporary commercial spaces, opening a pop-up shop leads to three main results:
improved visibility on the market

increased sales

wider public engagement on social media
However, precisely because they have a limited duration, these initiatives require careful and detailed planning, both in terms of the choice of location and time of year and the layout of the shop. Let's have a look at these aspects together.
Advice on choosing the location and look
While a good design is not enough without a location with high footfall, a commercial space nevertheless needs to be planned down to the last detail to fulfil its true potential.
First of all, choose a location that suits the type of customers you want to attract and that is in line with the identity of the brand: shops-within-shops, art galleries, shopping centres, street-facing shop windows or a specially created structure. With pop-up shops there are no limits to your creativity, as shown by the highly original examples below.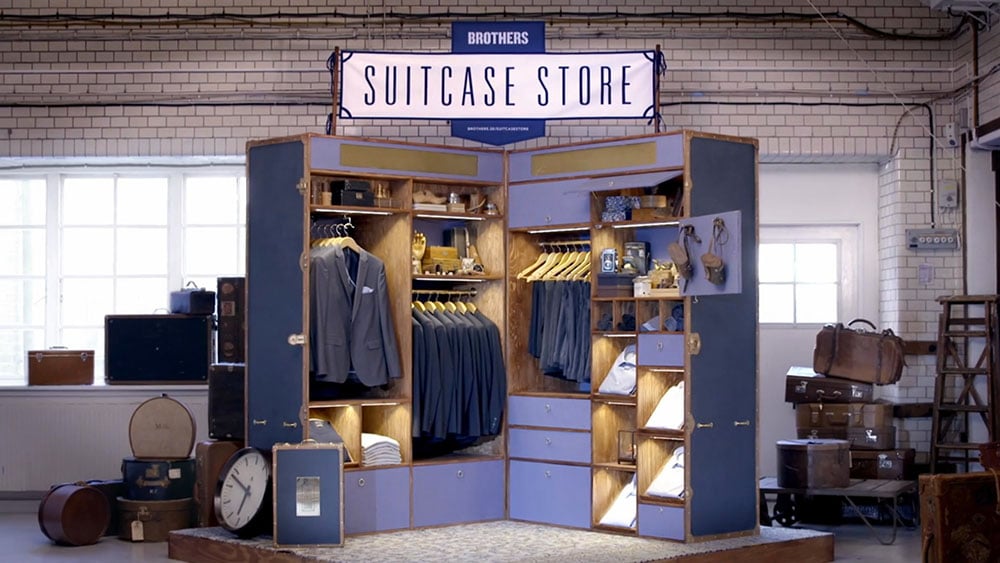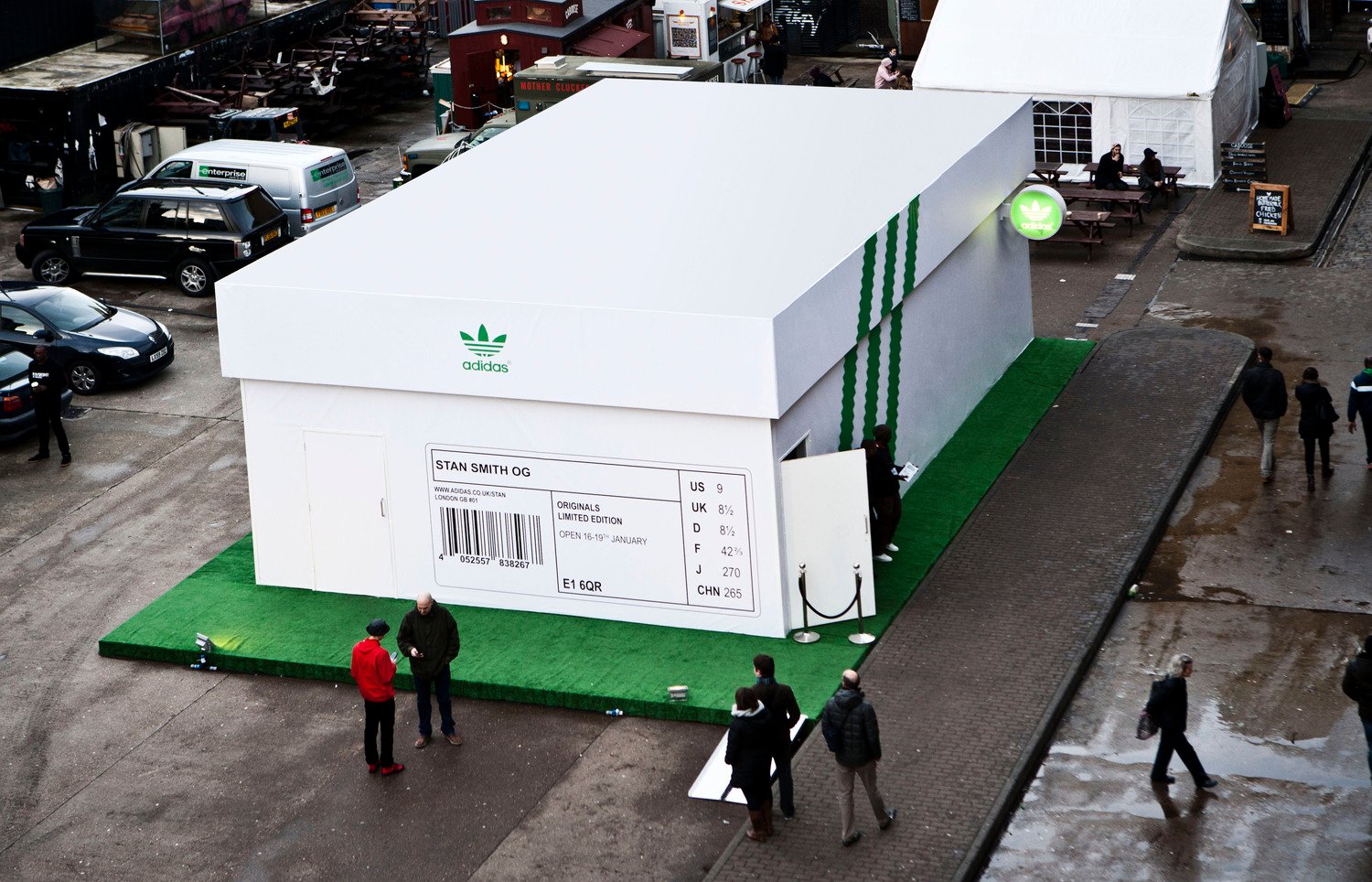 A touch of creativity and innovation can produce some spectacular and striking retail spaces, which will increase the brand's popularity and generate excellent media coverage. Once you have chosen the best place and format, it's time to design the interior, as strategically as possible.
Planning the layout and how goods are displayed
Create a pathway within the shop, using signs or floor stickers to guide customers around. Remember, do not allow customers to flit in and out: prepare some tables or displays that prevent visitors from going too quickly, and place the till at the end of the shop. One handy tip is to make maximum use of the wall to the right of the entrance, placing the products you want to highlight most there: it seems that 90% of customers turn right upon entering a shop!
Exploit visual merchandising
Window displays, colours, lights, furniture, internal signage and digital devices to make shopping an interactive, customised experience – everything you do should aim to attract passers-by into the shop and encourage them to make purchases. The temporary nature of the venture allows you to save your budget by using cheaper and simpler furnishings, and invest it instead in striking and original visual tools such as wallpaper, stickers and cardboard letters. One perfect example is the bar the Dutch banana bread producer SUNT opened in Amsterdam to mark National Banana Day. The shop, which was only open for one day, had an ambitious aim: to raise public awareness regarding food waste by allowing them to bring in overripe bananas and in exchange receive a slice of the dessert produced by the Dutch start-up.
This ingenious marketing operation ensured SUNT received widespread coverage in newspapers and on social media. Given the limited budget, the company reduced the furniture to the bare minimum, using stickers and creating a brightly coloured wall, perfect for inviting visitors to take a photo within the venue and therefore encouraging the news to spread by word of mouth on social platforms.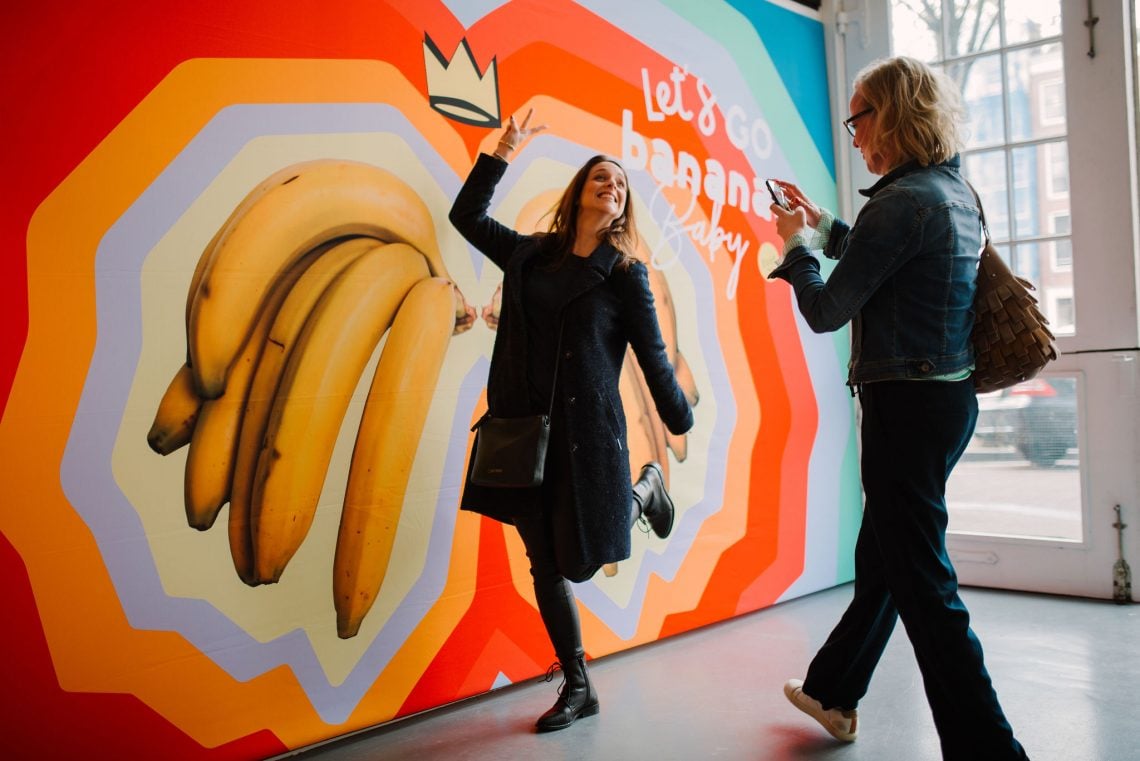 If you don't have the time and skills required to open a pop-up shop on your own, there are vast numbers of businesses online that can organise and set them up for you, including searching for locations and taking charge of all the bureaucratic and tax procedures required by law.