Printed material is still a great way to promote your business. The ubiquity of digital solutions means brands that use printed material can showcase themselves in a tangible manner with a message that can be touched, seen and easily remembered. Today's technology means you can design and print materials at low cost, while enjoying a whole array of options.
So how can you stand apart using printed material?
1. Traditional mail: a timeless pleasure
Any type of online or offline purchase is the chance to sign customers up to a newsletter, a regular email with news about your products and services.
One way of making your company or organisation stand out is to use traditional mail, in other words, sending letters on printed paper to people's homes. This makes the contact with the customer (or potential customer) more personal and intimate. The experience is further enhanced if you can personalise the material by using the customer's first name and include content that is tailored to the recipient.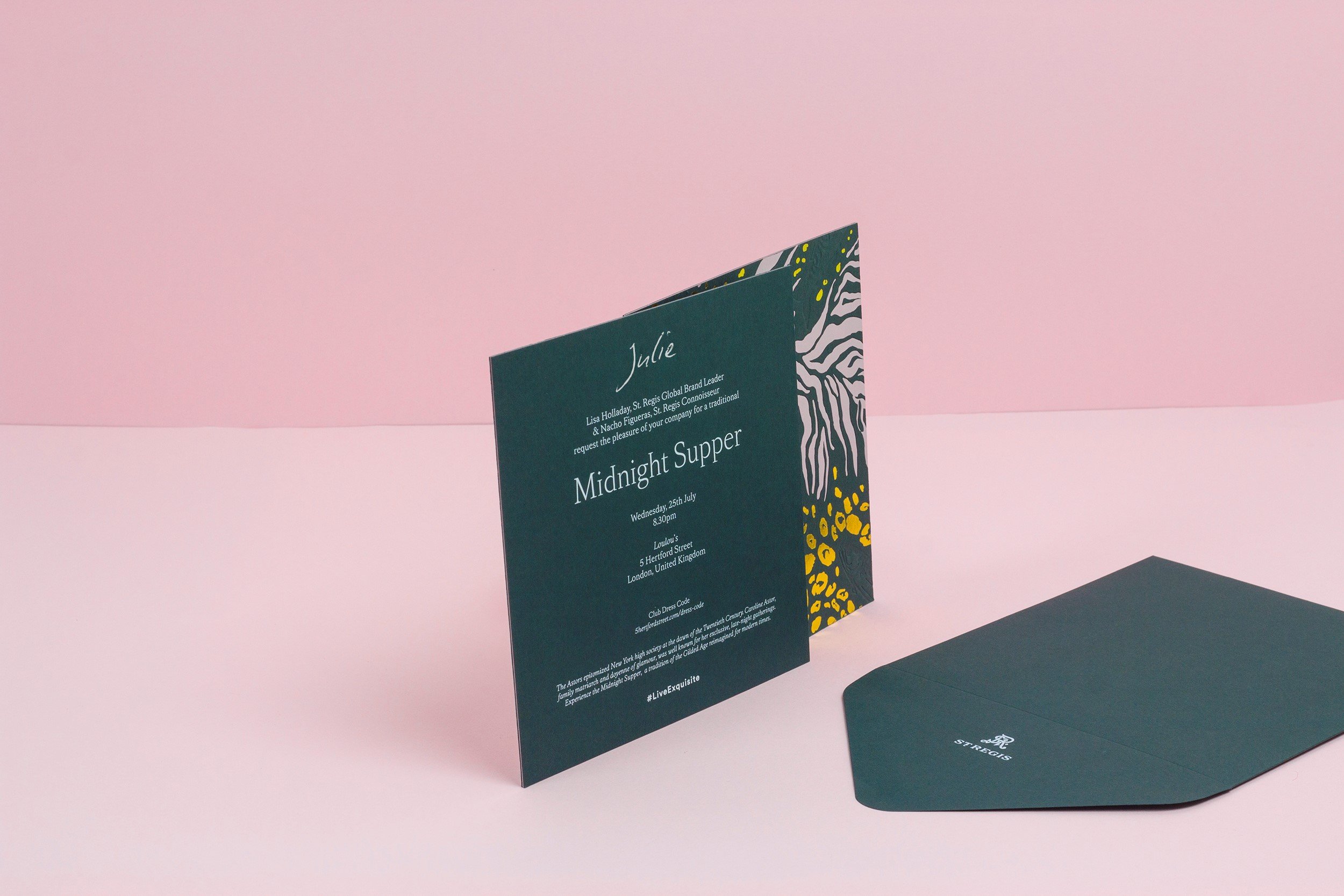 Paper envelopes and cards that are carefully personalised are ideal for organisations working in the arts and culture sectors. Using printed paper to send newsletters, event programmes or updates are effective ways of communicating. The Midnight Supper organisation (part of the St. Regis hotel chain) invites its members to events using personalised invitations delivered by hand. The invitation has a square format and features a combination of finishes: hot gold stamping, UV varnishing and debossing. These techniques create a kitsch and eccentric effect in keeping with the event's venue's interior decoration.
 2. Packaging: how to use it creatively
Whenever a company sells products, it needs to design packaging, or rather various layers of material that envelope the product itself. Product packaging has always existed, but it really took off at the end of the 19th century with the advent of customised materials. Today, the market offers thousands of shapes, colours and sizes, and we are constantly bombarded by a vast range of different types of packaging.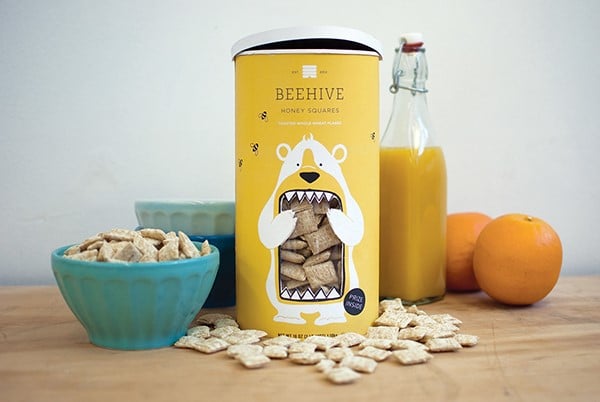 One way of improving sales of your product, particularly in the food sector, is to be clever in the way you package it, above all by ensuring that packaging relates to the product you're selling. If you're in the food business, it's a good idea to show as much as possible of the food you're selling. But this needs to be done in an interesting and innovative way (not for example by using the standardised transparent packaging used by major supermarkets). The use of custom die-cuts can be perfect for this.
For the Beehive Honey Squares packaging, a cut-out was added to show the product while also interacting with the illustration printed on the outside. It's no accident that the cut-out shows a bear, an animal that is fond of honey, with its mouth crammed full of cereal.
3. Loyalty cards: reward your best customers
They say that the concept of the loyalty programme was invented around 1700, when American retailers would give their regular customers bronze tokens that they could exchange for goods. This idea then underwent numerous iterations and mutations, and now loyalty schemes vary widely from one sector to another. But the loyalty card remains a sure-fire way for building customer loyalty, especially in the hospitality sector.
We're used to the classic business-card format that can be easily slipped into wallets. There's nothing worse than standard cards with six, eight or ten empty spaces filled in with a round black stamp.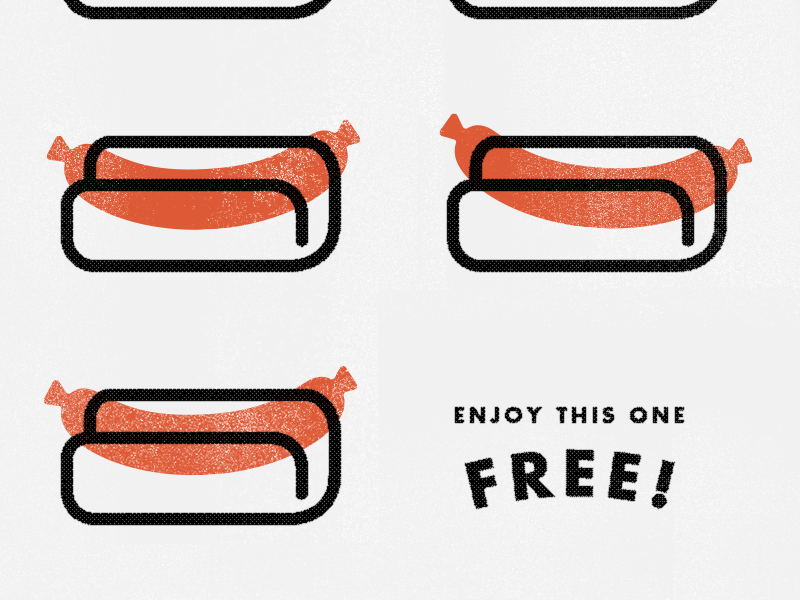 A tip for creating a unique loyalty card that will catch the eye of every customer that receives it: play around with the format. The colour and shape of the stamp are a key part of this. If you can choose a colour and stamp shape that relates to what your company sells, you're all set!
Elliott Snyder, a designer and print enthusiast, created a loyalty card for Daddy's Dogs food trucks. By using an orange sausage-shaped stamp that is applied to a card covered with bun-shaped spaces, he created a unique loyalty card that is compelling and immediately conveys the nature of the business.
Don't forget to think about the format. Even an inch can make the difference between something standard and something eye-catching and, therefore, memorable. The last thing to decide is what to give the customer once they have collected enough stamps…
4. Stickers: make your company stick in people's minds
Another tip for promoting your business is to create custom stickers that feature elements of your brand identity. In some sectors, it's very common to have custom stationery produced, such as pencils, calendars and note pads.
But to impress a potential customer, you could create stickers instead. These might just feature the logo, or a symbol of the company, and little else. This will give you something that is aesthetically pleasing while also reminding the person of your company.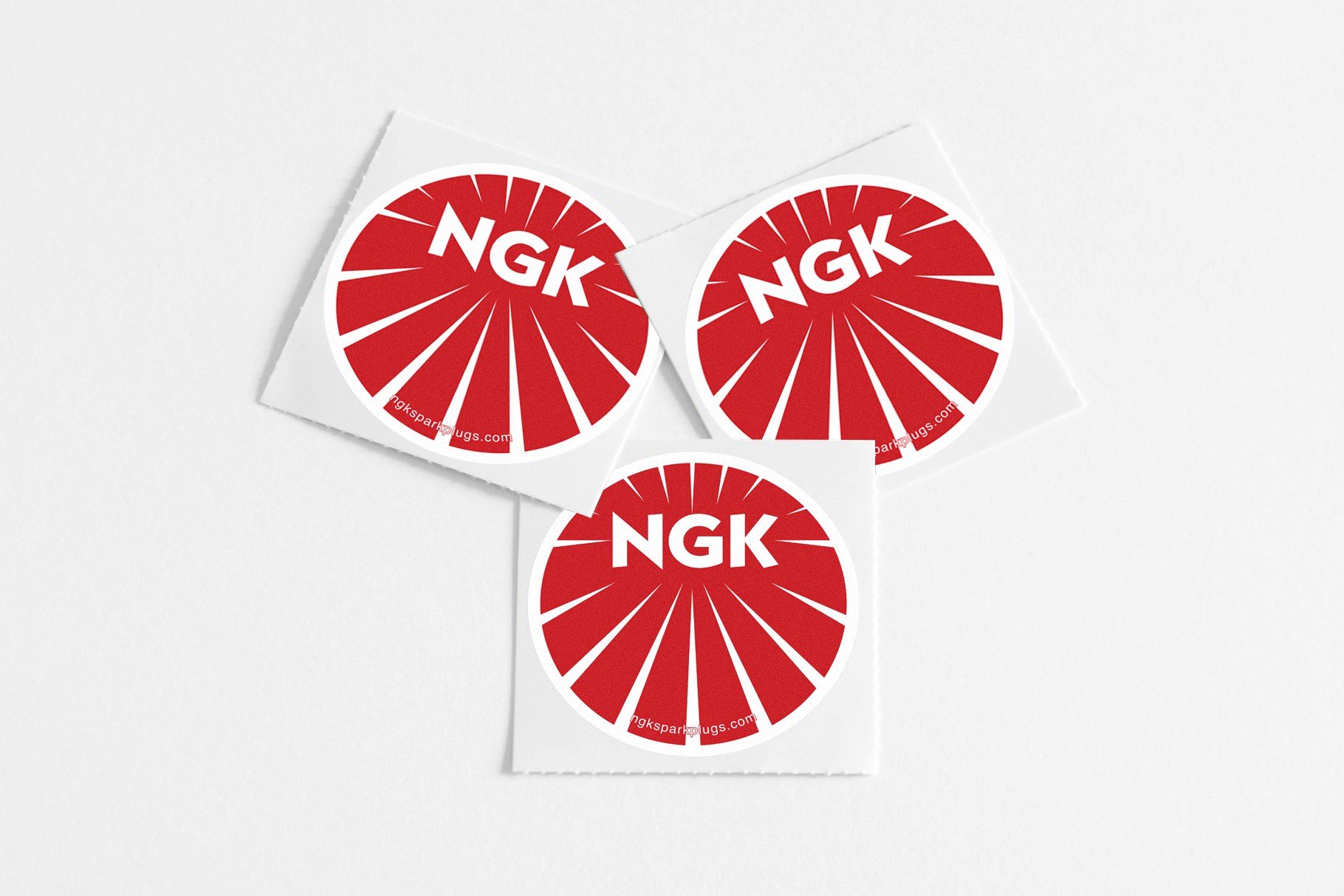 A great way of doing this is to create laser or die-cut stickers  that have a special shape. They need to be no more than a few inches in size, so that they arouse the curiosity of potential customers, without "shouting".
The Japanese firm NGK produces spark plugs for cars. It's famous for both the excellent quality of its products and for promoting its brand with stickers. The distinctive red circle with white lines converging on the initials "NGK" make it recognisable all over the world.
By using one colour alone and simply adding your website's URL, you too can create a simple yet effective sticker.
5. Finishes: details that really count!
There are some sectors that have both fierce competition and established norms for printed material.
Health and beauty products are about looking good. So what better way to promote these products than through good-looking design?
When it comes to packaging, you should pay special attention to the materials and the different layers that surround the product.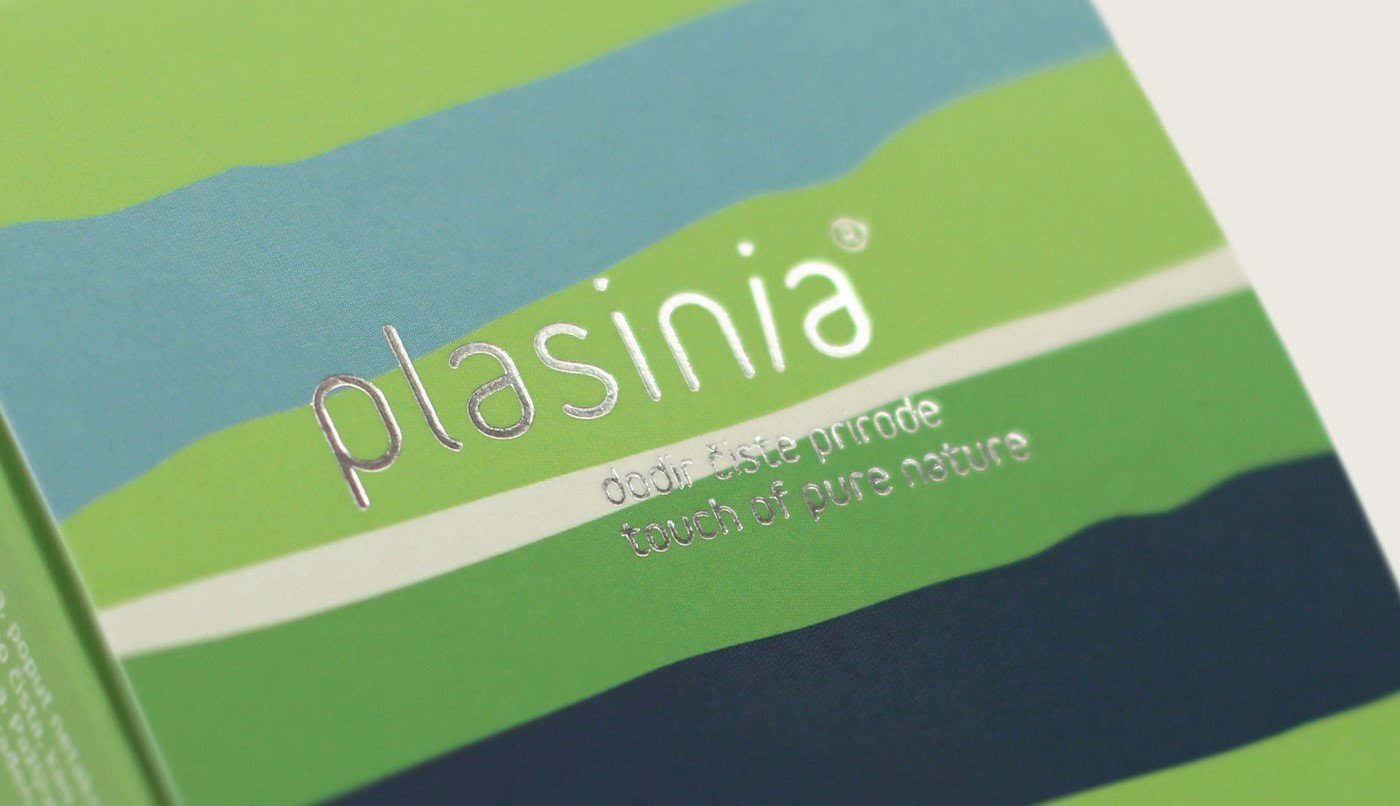 You can also use special finishes to add value to the product that you're promoting. Finishes are additional processes that are applied after printing. They include debossing, various types of varnishes and coatings, hot-stamping, die-cutting and creasing, lamination, and thermographic printing.
Plasinia is a brand of natural cosmetics. Their packaging is made from embossed paper that features a sophisticated texture similar to fabric. The logo is hot-stamped in silver, adding value to the packaging and, by extension, the product.
These are just a few examples of how useful printed material can be in communicating with your customers.