Choosing from the various types of paper available on the market is a key factor in achieving top quality digital printing. You need to choose the paper type that is best suited to bringing out the visual and textual contents of your publishing or graphic design project, a choice that should be made carefully and that will vary depending on the type of product you wish to print.
Choosing from the range of paper types on offer is not always easy when you're faced with a huge array of sheets, all with completely different properties. Each type of paper has a weight, a processing type and a finish, which determine its transparency, appearance, weight, thickness, level of opaqueness, feel and durability.
In this guide, we help you choose the paper type that best suits your digital printing needs by looking at some of the different weights available on the market, the recommended applications for each and the most common paper types.

What is paperweight?
The technical definition of weight, or grammage, is "the weight of a sheet of paper with a surface area of one square metre"; in other words, it represents the ratio between the weight of the paper and its area. It is measured in grams per square metre (gsm) or simply in grams (g) and is a way of distinguishing between the various types of paper on the market, along with some other characteristics, which we will look at shortly.
For example, photocopy paper (also known as 'uncoated paper') has a weight of between 60 gsm and 90 gsm, while paperboard has a weight ranging from 150 gsm up to 350 gsm. The grammage affects the paper's texture to the touch and its level of transparency, which will be lower if you choose a paper with a higher weight.

The difference between weight and thickness
It's important to distinguish between the weight of the paper and the thickness, or calliper, of the sheet. While a higher weight often corresponds to thicker paper, other factors can affect this too:
Type of processing: the processing techniques chosen by the papermaker can give paper with the same grammage a higher density, meaning it is thinner, or a lower density, which produces a thicker sheet of paper.
Wood fibre content: paper is made by compacting fibres from trees, obtained both through chemical processes (cellulose) and mechanical processes (wood pulp). High wood fibre content can increase the thickness of the paper.
Additives: some papermakers, to reduce the use of cellulose and to achieve a special visual and tactile effect, add certain substances to the pulp. This applies, for example, to our environmentally friendly Laguna paper, made with seaweed from the Venice Lagoon, and to other types of eco-friendly paper made with organic residue from oranges, coffee, maize and olives.
So it's clear that two sheets with the same weight can have different thicknesses, depending on the type of processing and the paper's composition.
Paper types: why weight matters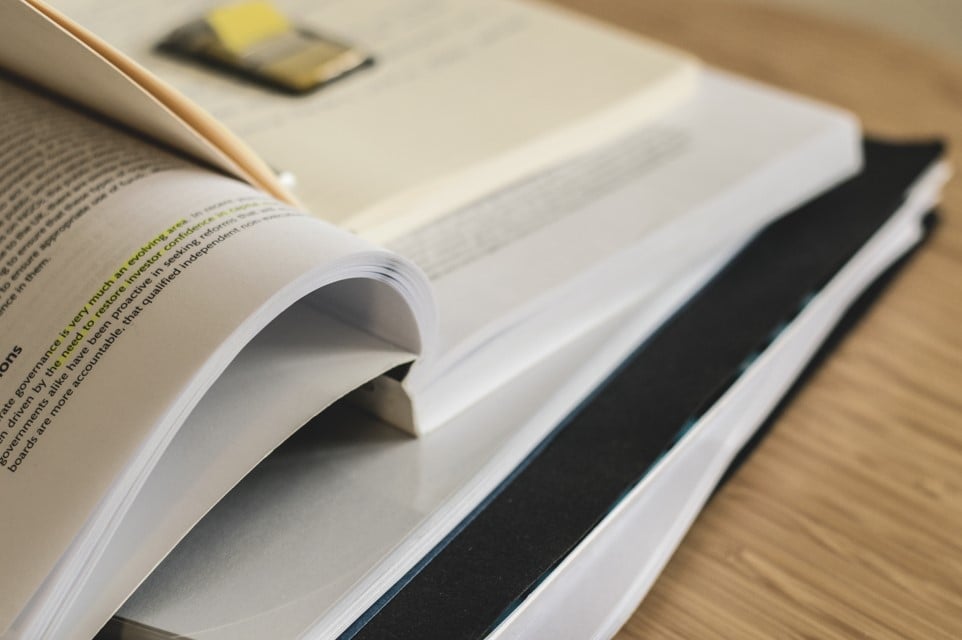 Whether you're printing business cards or books, or producing an advertising display or a flyer, every product has a recommended weight. Choosing the wrong type of paper for printing your graphic design or publishing project can ruin the final effect: for example, if you choose too low a grammage for a catalogue, the pages will be too transparent, allowing you to see the images printed on the back.
The Pixartprinting website gives the recommended paperweights based on the product category in question. For example, to print your business cards we recommend a grammage of 280, 300 or 350 gsm, although you can choose from the other available weights if you prefer. If you'd rather feel the various types of paper on offer with your own hands, you can order Pixartprinting's Paper Sample Pack online.
90-gsm paper
The 90-gsm paper falls into the uncoated paper category, and is a natural, wood-free paper, which is not subjected to any chemical treatments. It is ideal for printing large quantities of text, producing a relatively light and thin printed document. It can be used in either a white or ivory colour for the inside pages of books and for printing documents or headed paper.
130-gsm paper
Paper with a grammage of 130 gsm is suited to reproducing high-quality colour images and is perfect for printing glossy magazines, brochures, posters and folded flyers. It is relatively resistant to ageing and can have either a matt or gloss finish.
170-gsm paper
A relatively light paperboard, which ensures a pleasant texture and excellent colour rendering and is ideal for printing catalogues, presentations, certificates and posters. It is available in coated, environmentally friendly or recycled versions, and can be given a gloss, satin or matte finish, depending on the type of paper.
 350-gsm paper
This semi-rigid paperboard is recommended for creating business cards, book covers, presentation folders and invitation cards. Its thickness ensures excellent strength and durability.
 380-gsm paper
This is a cardboard used for packaging, rigid book covers and folders, counter displays and product tags. It is highly shock- and dent-proof.

Watch our video tutorial on paperweights to see some examples of products made with Pixartprinting's papers.
The difference between the European and American systems
While the European system for measuring paperweight is based solely on the weight of a sheet of paper for every square metre of its surface, in the United States another unit of measurement is used, either in its place or in addition: basis weight. The basis weight is given in pounds and calculated based on a ream of 500 or 1000 uncut sheets of the size usually used for a certain type of printing. Fortunately, there are various conversion tables available online that help European users to find the equivalent weight in the American system.
What is whiteness?
When choosing the paper type for your print project, it is also worth bearing in mind another important parameter: whiteness, or how bright the paper is.
The higher the whiteness value, the brighter the colours will appear when printed. Similarly, lower whiteness values correspond to less bright papers.
Let's look at two extremes to give you a better idea. Recycled paper tends to be a good example of less bright paper (although it depends a lot on the processing). This means a recycled paper has a very low whiteness level, typically 55 CIE. Extra-white paper, meanwhile, is the brightest, with a value of 171 CIE.
Numerous factors affect the whiteness of the various paper types, such as the colour of the fibres, the amount of cellulose in the pulp, and the chemical processes and acids used when making the paper. Whiteness is therefore another thing to consider when choosing the paper type. You'll find that having the right paper will help you get the end result you were hoping for!

Different types of paper for digital printing
As we said at the start, it is useful to know the main processing types and finishes available before choosing your paper. Here's a short list of the most common paper types:
Coated paper
This paper has a smooth and glossy surface created using chemical additives. It can have a gloss or matt finish, and it is used for producing magazines, posters, business cards, brochures and any products requiring excellent colour rendering.
 1. Watermarked paper
This is an uncoated paper that can be recognised from the design stamped onto its surface, giving it an elegant and sophisticated look. This category includes embossed papers, laid papers and hammered papers.
2. Environmentally friendly paper
Environmentally friendly paper is made from wood taken from FSC (Forest Stewardship Council, the most highly accredited forestry certification system in the world) forests, following strict environmental and social sustainability criteria.
3. Recycled paper
This is produced using between 60% and 100% recycled paper pulp. To be truly eco-friendly, white recycled paper must be bleached without using polluting chemicals, or contain virgin cellulose fibres from FSC-certified forests.
4. Special papers
Papers and paperboards that have undergone specific processes such as coating, laminating or other procedures to achieve highly original visual and tactile effects.
In short, when choosing between the various paper types and weights available on the market, you need to take the following into account:
The product you're printing: as we said before, each category of products has a recommended grammage.
The durability required: if you want a long-lasting print, opt for a heavier weight and a higher quality paper.
The effect you wish to obtain: sophisticated, natural or original… each type of paper can get a different message across, so choose the one that best fulfils your needs.
The distinguishing features of different paper types
People tend to choose paper without paying much attention to the various different types, thinking that they are all basically alike. However, there is actually an extremely wide range of paper types and features available. We've already mentioned the grammage or weight, a key element to consider when looking at paper. Then there's the finish, i.e. what the paper looks like: it can be glossy, semi-gloss, matt, satin, felt-marked, laid or embossed. Although we've already looked at a few particularly common types of paper used in digital printing, there are countless different options, so it's worth examining a few more you can choose when printing your products on the Pixartprinting website.
Here, therefore, are a few further examples of paper types and their main characteristics.
Uncoated paper
Uncoated paper is a simple, unprocessed paper made of pure cellulose and not subjected to any chemical treatments. It is ideal for printing large amounts of text and is commonly used for books and catalogues, flyers, postcards and posters. It can also be used as headed paper or for office printing and photocopying. Uncoated paper is particularly good for printing text in black ink; the lack of chemical treatment makes it less suitable for colour printing.
Recycled Paper
Recycled paper is becoming increasingly popular, with the quality of recycled paper now often as good as that made with 100% cellulose. It is manufactured by pulping the waste paper produced by paper mills and printers, and contains between 50% and 100% reclaimed fibres. Recycled paper undergoes a special chemical process to remove the ink from the fibres so it can be reused.
Coated paper
Another widely used paper is coated paper, where both sides of the sheet are treated to make the surface smoother and better suited to bringing out the colours in the print.
The coating added to the surface, which consists of water, smoothing agents, additives and pigments, reduces the extent to which the ink penetrates the paper and gives the final print clearer and longer-lasting colours. Coated paper is therefore the best option for colourful leaflets, flyers and brochures.
Matt coated (or demimatt) paper
There are two very common types of coated paper: the first is matt coated paper, also known as demimatt, which has more delicate hues and generally a more natural appearance than glossy paper. It is particularly suited for products with a large quantity of printed text that needs to be read carefully.
Gloss coated paper
Gloss coated paper, meanwhile, is brighter and has a satin finish that ensures bright and realistic printed colours and high-definition images. As well as traditional advertising materials, this paper is also perfect for posters and customised calendars.
That's all for our article on the different types of paper for digital printing: have you decided which is right for your project?