There are many marketing strategies that businesses can use to promote and sell their products and services: from email marketing to pay-per-click campaigns on Google and ads on social media platforms like Facebook and Instagram. Another that you might have heard about is affiliate marketing, an approach that reduces risks and increases sales or the acquisition of target contacts.
Affiliate marketing is a win-win strategy for all involved that enables firms to benefit from marketing conducted by third parties and to pay a commission on completed sales only. The people doing the marketing are known as affiliates and they receive a commission for promoting a company's products.
In this guide, we'll discover what affiliate marketing is, the advantages of this type of strategy and how to succeed in this space, whether you're an e-commerce firm or someone who wants to earn online.
Affiliate marketing: what it is and how it works
affiliate marketing is a promotional strategy that involves a number of essential stakeholders and key technologies:
The merchant: also called an advertiser, this is the company that wants to promote its products and services. It can be any type of firm operating in any sector.
The publisher: also known as an affiliate, this is the person who promotes merchant's offering. It could be a freelancer or a company, or someone who runs a website, YouTube channel, Instagram page or other online channels that generate traffic.
The affiliation network or tracking program: networks serve as the "bridge" between the merchant and the publisher, simplifying various operations. It's here that a firm can share their products or services, allowing potential affiliates to promote them in exchange for a commission on sales or other actions that end users take. Alternatively, businesses can just choose a piece of software for tracking the affiliation campaign, or create their own affiliation campaign without using a network.
The end customer: this is the person who buys the product or service, or who shares their contact details, through a unique link provided by the publisher.
Simply put, affiliate marketing lets companies advertise and sell their products and services at low cost (they don't have to hire a marketing team to do it), and affiliates to earn a commission, agreed beforehand, on actions (purchases, sign-ups, forms filled out etc.) generated by the publisher's marketing.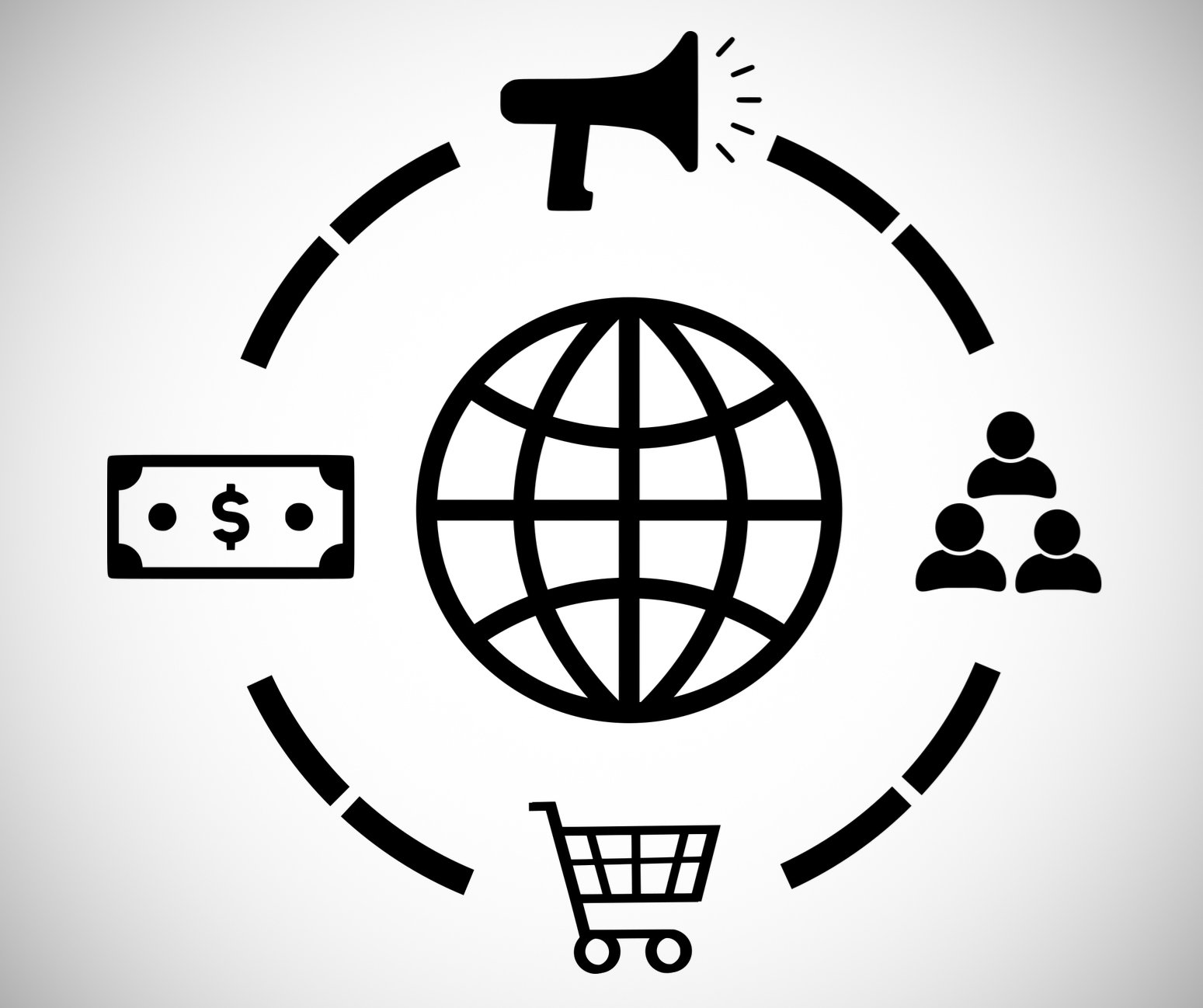 How it works in practice is very simple:
The merchant creates the product or service: it can, for example, be an e-commerce company that sells shoes, or a firm that sells fishing equipment. In fact, anybody can create anything that can be sold or promoted through affiliate marketing. You could, for instance, create an info product like an online course and get affiliates to promote it.
The publisher promotes the product: it can do this with content that, through a link containing a unique code (which is used to track where the buyer comes from), leads to the merchant's website, or their online store, Amazon store or other such platforms. The affiliate link always has a so-called "reference" code: something like "ref=affiliate-code". All sorts of content can be used to publish these links: from a list article to a product review on a website, from a YouTube video with a link in the description to an organic or sponsored post on social media like Facebook or Instagram.
The consumer will be taken to the website of the merchant/e-commerce platform through the affiliate link: at this point, they will hopefully complete an action, like buying something, subscribing to a newsletter or downloading a particular app. And thanks to the reference code, the merchant will know where the end-user action came from, and pay a commission to the publisher.
Why do affiliate marketing: benefits for merchants and publishers
The reasons people do affiliate marketing differ, but everyone involved can benefit from using this approach.
Businesses that use affiliate marketing for their products or services can:
Sell more for less: firms only pay a percentage to the affiliate if a specific action takes place, such as the sale of a product or service, or the acquisition of data about a lead (potential customer). So there's no need to hire a specific sales team – you can just leave the publisher to do the marketing.
Reach more people: affiliate marketing can also be used for selling a product abroad if it's advertised by an influencer with a big pool of followers.
Launch products and services at very low risk: with some marketing strategies, for example, social media or pay-per-click campaigns, it's very difficult to know how much a lead will cost or to know in advance what the return on marketing investment will be. With affiliate marketing, however, there is far more control over spending because the firm itself can decide what commission to pay on a given product or service.
The publisher can monetise its audience: an affiliate can also earn quickly online if they already have a big audience. They can monetise traffic to their website, YouTube channel or Instagram page, offering their followers content on particular products. For example, a technology channel could talk about the latest smartphone available on the market and include an affiliate link to buy the product.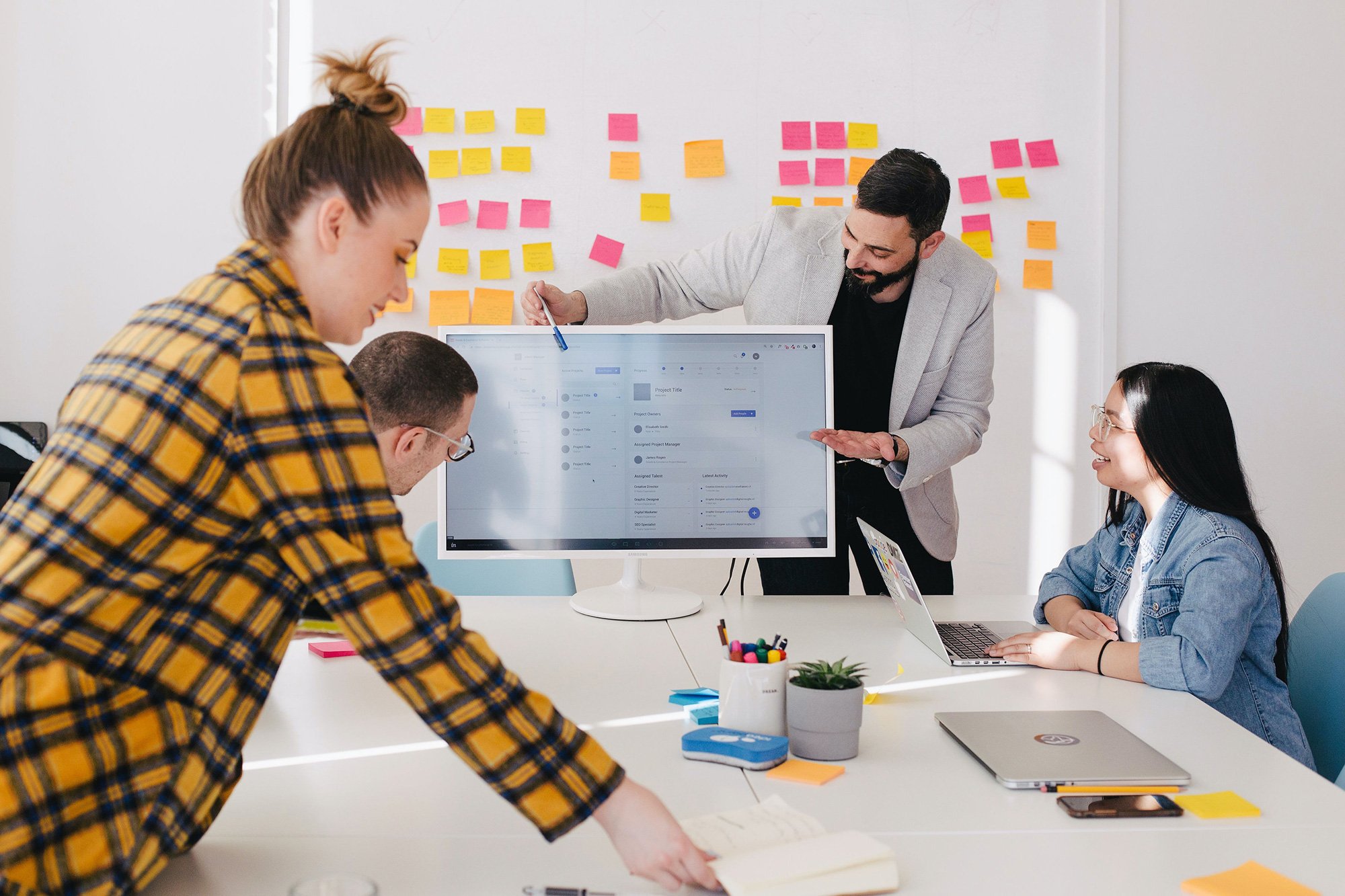 Getting started with affiliate marketing: a guide for success
Creating an effective affiliate marketing strategy can allow merchants to reach a new, wider audience for their products, and publishers to earn tidy commissions from what they sell or advertise. To get started, merchants and publishers need to:
Fully understand their audience niche: the first thing to do is study the target audience, in other words, the people whom a firm's products or services are aimed at. By understanding its audience, a business will know which publishers to use for affiliate marketing: these could be influencers or people running subject-specialist websites.
Choose an affiliate network: the best way to speed up lots of processes is to use an affiliate network. There are lots of them out there, and some are more trustworthy than others, so you need to choose carefully. Among the best are Amazon, Clickbank, Awin and Rakuten. Using a network lets you delegate the management of payments, as well as the generation and tracking of links for affiliates and merchants. Joining a network is also the easiest way for publishers to get started, letting them find the best offers of products and services to promote online through their content.
Alternatives to affiliate networks: firms can also simply use their own site to make products available for affiliate sales without going through a network. But by not using a network, a business wanting to use affiliate marketing will need software that can track unique publisher links to see where sales are coming from and who they have to pay commissions to. Among the best pieces of (paid) software available are Post Affiliate Pro and Tapfiliate.
Choose the right objectives: now we need to identify the merchant's objectives when it comes to product and service performance. More sales? More leads, contacts or potential customers? Answering these questions will help you create on the right affiliation strategy that meets the specific needs of the business. There are three types of commissions for these objectives, and it's important to know what they are so you can assess KPIs. CPA means "cost per acquisition", in other words, when the merchant pays a publisher a commission just based on sales made (or apps downloaded). CPL stands for "cost per lead", which means that a commission is paid when a lead is acquired, for example after subscription to a newsletter, entry into competition or sign-up for an event.
Offer big commissions: this will significantly increase the quality of affiliates who want to work with a firm. The average rate of affiliate commission for e-commerce is 5% and 15%. You also need to check competitors in your niche market, and try to offer higher commissions than they are able to pay. Alternatively, you can also create custom commission structures based on the affiliate and the traffic/audience that they are able to bring.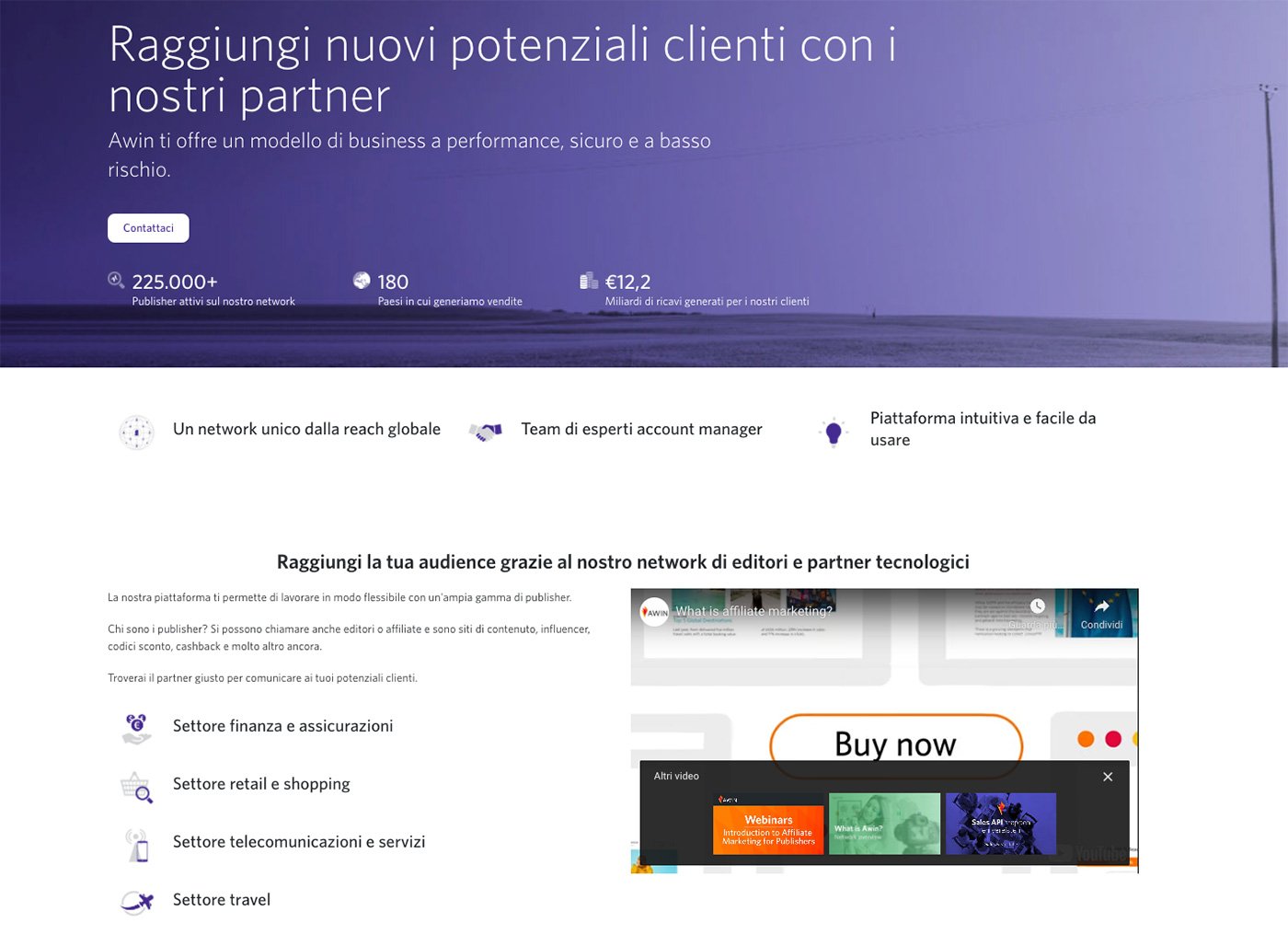 Sources of traffic for reaching your audience
 It's very hard to generate sales or acquire contacts without traffic to your site or affiliate links. The first thing to find out before launching an affiliate marketing campaign is the search volumes for the keywords that the firm wants to target (using software like SeoZoom orSemrush) so as to see what the competition is doing. A merchant should then consider a series of channels to give maximum exposure of its products or services to its target market. This can be done through: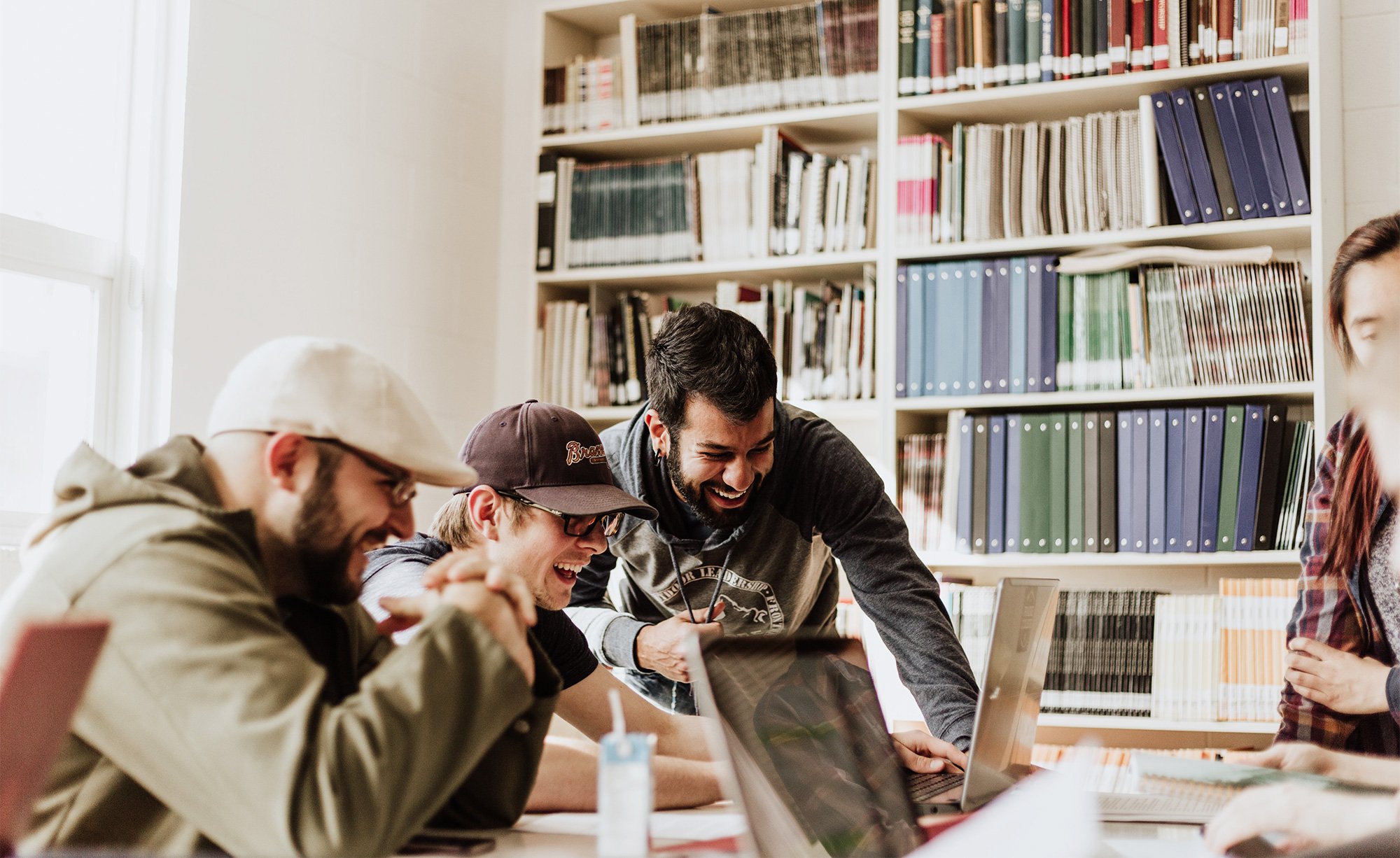 Coupon sites: if the firm offers a new product or a service that has yet to take off, it might opt to create an affiliation partnership with a coupon site. People love coupons and discount codes. The merchant can give the publisher discount coupons to give away to its audience, which will undoubtedly increase the appeal of the offering, boosting sales and generating new leads.
Editorial content: businesses that want to use an affiliate marketing strategy can contact bloggers, websites or content creators that are already writing or talking about a given subject. To do so, they can simply do a Google search with the keywords that they're interested in, and then get in touch with the sites that look like the best fit. These sites can be very useful for an affiliation strategy because they already have an audience that they have an in-depth knowledge of. They know what content to create to attract their attention, perhaps even providing discount codes and personalised offers for readers.
Magazines or review websites: the internet has opened the doors to reviews for every type of product or service. People looking to buy something often turn to these sites to find out more about its features and functionality, as well as the reviewer's overall opinion. These sites can be trusted partners for affiliate marketing, but are useful for building brand awareness too.
Email marketing: this is one of the "oldest" marketing techniques on the web, but one that still works well, especially for brands that have a large target audience. This can be the case for content creators or newsletters that have thousands of subscribers. Affiliation links for your firm can be simply added to these emails.
Influencers and social media: although this is where the line with influencer marketing becomes blurred, it's quite normal to contact people with a large following on social media who are open to sponsored affiliate links in exchange for commission. It's an attractive proposition for businesses because usually influencers have extremely loyal followers who are interested in specific product or service niches.
Paid traffic: this is definitely the quickest, but also the most costly, way that publishers can generate traffic towards their

landing pages

offering affiliate products and services. Usually this is achieved through ads on social media, banners or search engines. The best-known platforms for paid ads are Facebook and Google Ads.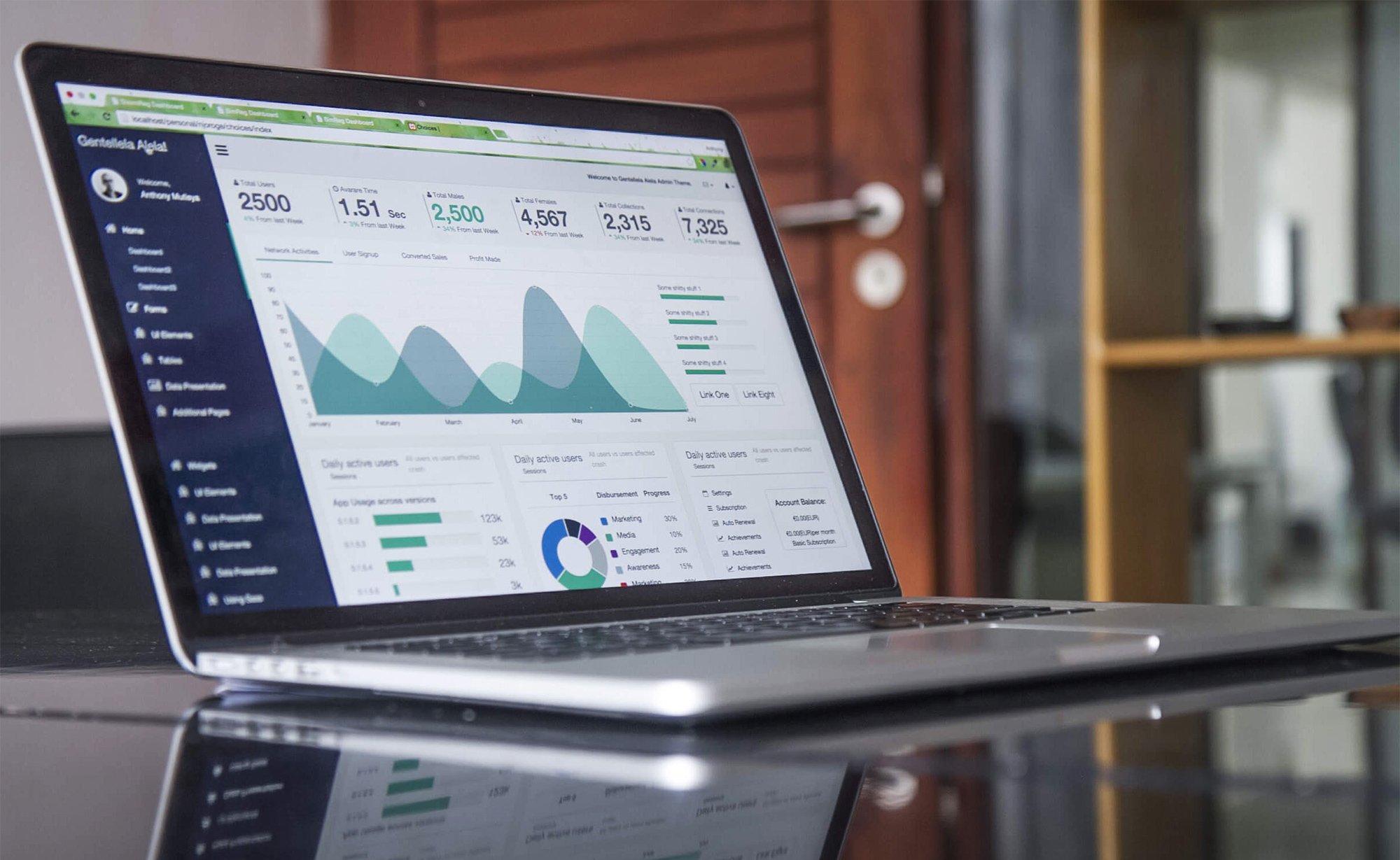 So it's clear that for both businesses selling products and services and content creators wanting to monetise their output, affiliate marketing is a vast but complex land of opportunity for all, especially SMEs who want to establish a foothold in a market that's already full of competitors.
You don't need a huge investment to get started, but to be successful you need a clear and well-thought-out approach  that has a carefully considered commission structure. That's the only way to implement a sustainable affiliate marketing strategy.