COPYWRITING FOR E-COMMERCE: THE ART OF WRITING TO SELL
Do you have an e-commerce business? Wondering how to write copy that's effective? Writing to sell requires care, skill and awareness. In this article, we'll take you through each of the steps needed to involve readers and persuade them to make a purchase.
1. First things first: an e-commerce operation is an online shop, not a catalogue
Before we start writing, we need to clear up a misconception: an e-commerce site is not a digital catalogue with a basket for buying things, but an actual online store that should offer the public a compelling, convincing and reassuring experience. How products and services are organised on the site should also take this into account: of course we need to organise products by range and category, but that's not enough. We also have to take into consideration the target market, emotional and rational benefits, and related products.
2. Start with the customer: outline benefits, not just features
Striving to really understand your target is a golden rule of good copywriting. If you're writing to sell on an e-commerce site, it's even more important. But what does it mean in practice? Well, understanding that people are above all driven by desires and emotions. They won't be willing to read about a product's features unless they're drawn to a value proposition that offers them benefits. Every product or service should provide a benefit, in other words, a concrete or emotional advantage for your target audience. The question you should be asking yourself is not just "what features does this product have?" but rather "how can this product improve the life of the customer? How will it satisfy people?"
A simple example:
• Typical copy from a paper catalogue:
Phone with 3,000 mAh battery.
• Copy that takes into account the target:
Phone with battery that lasts 24 hours.
In the first instance, as we can see, the information is dry and self-referential: a typical product feature that not everybody will grasp the significance of and that doesn't immediately highlight the benefit it will bring to the buyer. In the second instance, the same information is written in a manner that takes into account the target and is much more meaningful: everyone can understand its benefits straight away.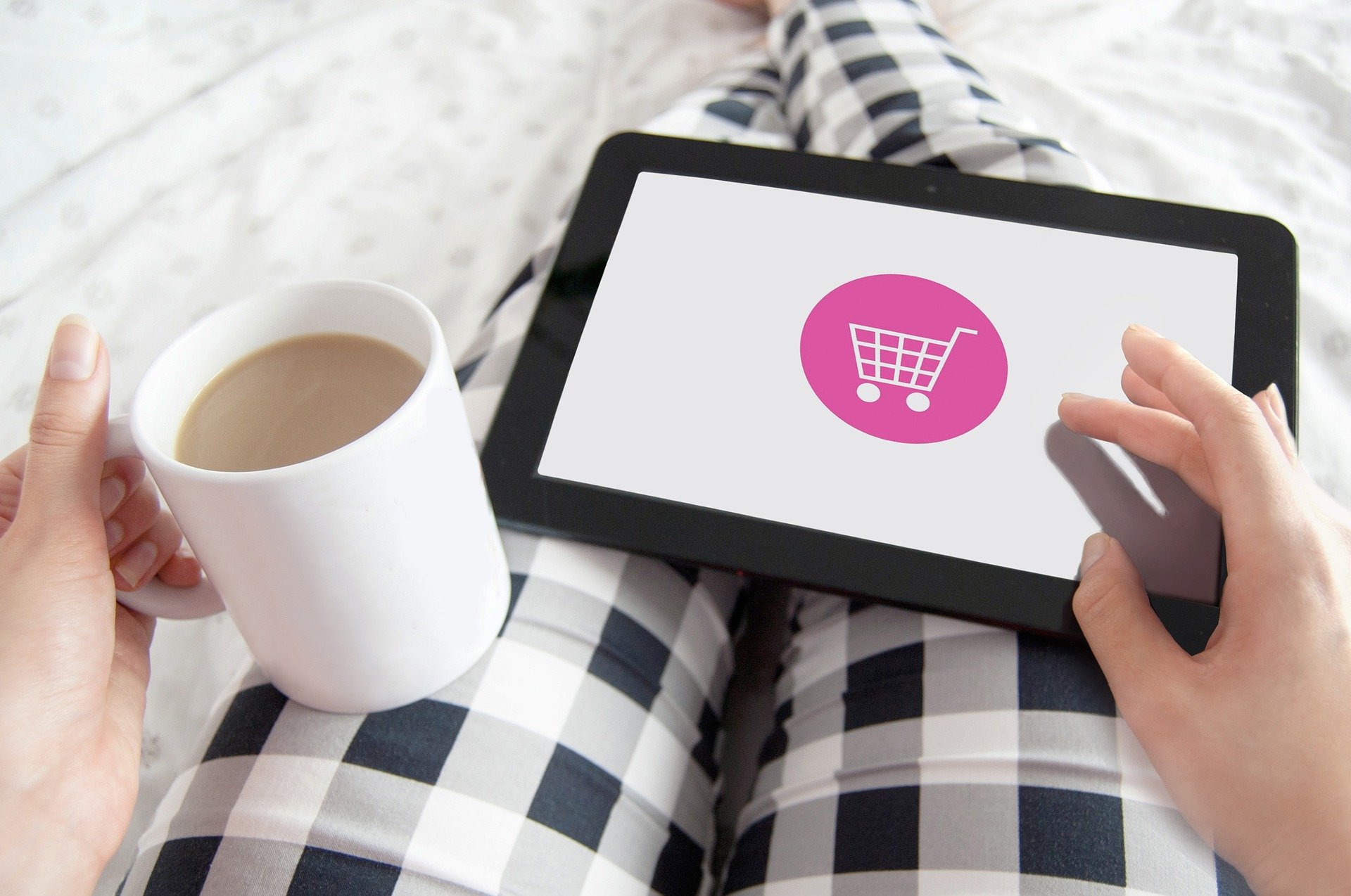 3. E-commerce and product descriptions: the heart of the matter
The time has come to write your first product page. But where do you start? A good tip is to mentally divide the space into two parts: a top part – above the fold – and a bottom – below the fold. Both act as a funnel:
• Above the fold we're aiming to capture the reader's attention and trying to involve and interest them. Here it's wise to keep cold and informative language to a minimum, opting instead for a more emotional tone of voice and emphasising a product's benefits and advantages over its features.
• Below the fold is the place to add more technical information that might put people off if read first. This section serves to reassure potential buyers and convince them that the advantages outlined above are credible because they're backed up by actual features.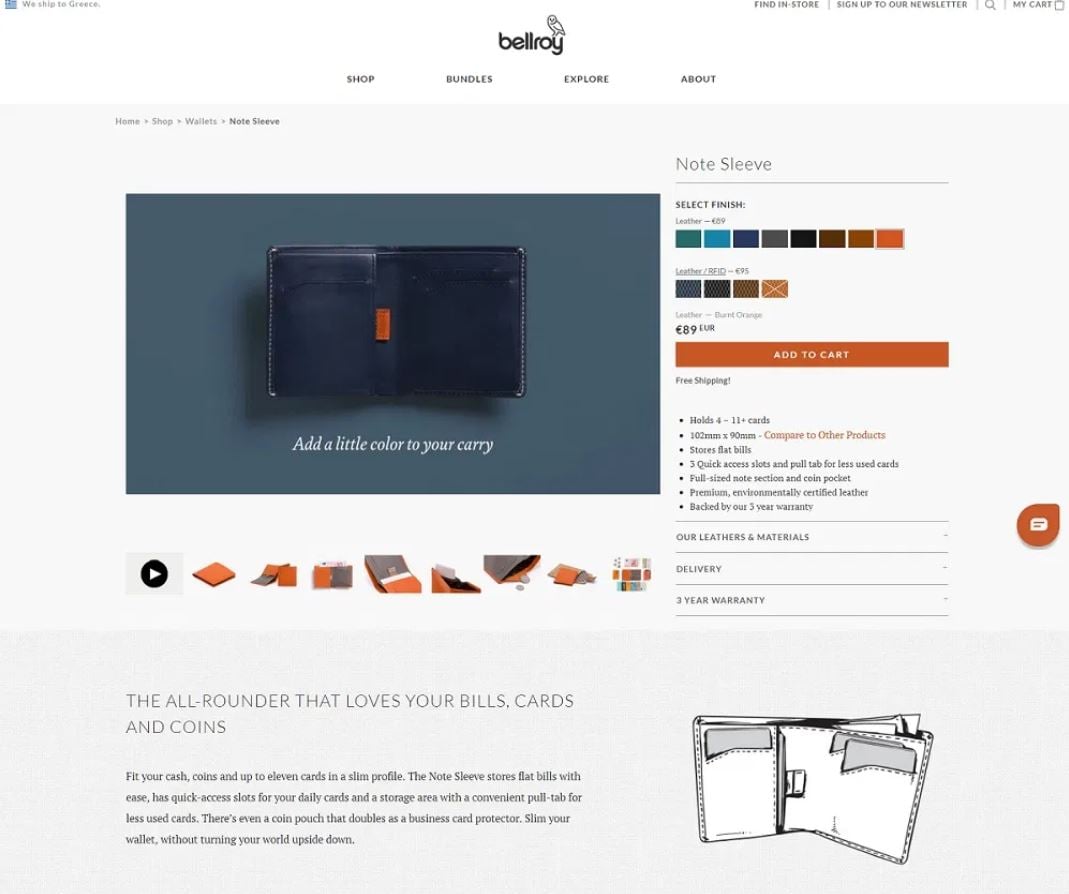 Now for some useful guidelines on the main sections you'll need to tackle when writing a product description:
Name
It's very easy to write a name! But not so fast: this is the page heading, not just the product name. So bear in mind SEO when writing it; in other words, taking into account the keywords that they public will use to search for the product described on the page. Make sure that the page title and URL match too.
For example:
www.ecommercesite.com/brand-designer-chair
Subheading and description
If used, the subheading should be a good blend of description and emotion: it introduces the product, offering a suggestion that draws in readers.
When it comes to the actual description of the product or service, we need to keep three key points in mind:
1. Originality: don't be lazy. Write a different description for each product. And never copy from other sites. Doing either of these things will see the page penalised by Google.
2. Informality: it's a good idea to keep the tone informal. Try to write in a way that is human, empathetic and direct. Avoid business jargon and excessively formal sentences.
3.Appearance: text has a visual component too. It's a good idea to avoid walls of text, which are always off-putting to people reading onscreen. But do use bolding, bulleted lists and spacing to help readers find everything they're looking for.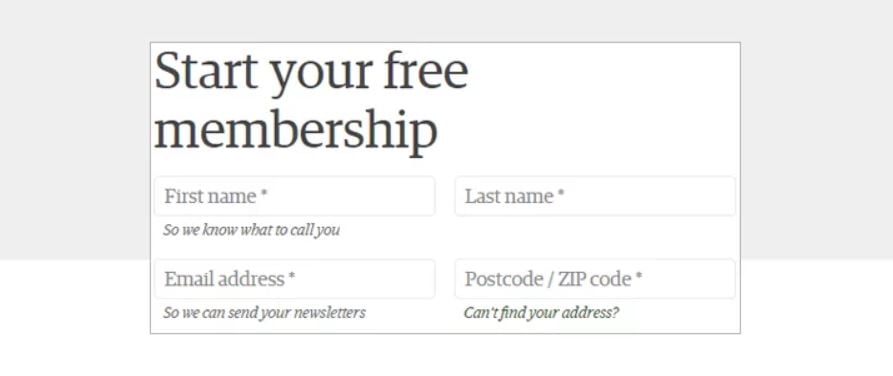 The product's technical features
Now it's time to look below the fold. If the reader has scrolled down this far, it means that we've written some good copy. Our promises and carefully crafted language have held their attention. From here onwards, the product's technical features will be read with interest: through the technical features, the reader seeks reassurance  that the product they're interested in is right for them. Here it's best to use language that's straightforward and clear. The impression we want to give is one of total transparency.
Other sections and the importance of microcopy and calls to action
You might have other sections on your product page, such as customer reviews, and the essential "Frequently bought together". At first glance, these sections don't leave much room for copywriting. However, it would be a mistake to overlook them. Often, it's attention to the little details that's the difference between one e-commerce site and another.
Here we're talking about microcopy: very short pieces of text positioned in strategic places to make potential buyers feel less alone, and more supported and pampered. As we said at the top, an e-commerce site should offer a warm experience as similar as possible to that found in a bricks and mortar store. That's why original microcopy that's witty, exciting and compelling can be crucial. As a general rule, we always avoid using the pre-set text in the plugins that we host on our site and rewrite everything that can be rewritten, so as to bring us closer to customers with a voice that is recognisably our own.
Some of the most important pieces of microcopy are of course calls to action: the text that we usually find on buttons asking us to do something that will take us closer to making a purchase. Neglecting the copywriting component of these buttons is unforgivable because these are key steps in the purchase process. So try to avoid phraseology that's overused and impersonal, like "Find out more" or "Buy"; instead, write in a way that puts the reader at ease in a voice that's your own.

4. Don't forget who you are: tone of voice
This is our last piece of advice. Once you've finished your copy, it's a good idea to read it back over with one question in your mind:
Do the words that I've chosen represent me? Identify me? Set me apart from other similar websites?
If, during this review, you feel that some words or sentences are a long way stylistically from how you'd like to be perceived, now's the time to amend them. The more your voice is consistent, clear and distinctive, the more customers will feel at ease, because rather than feeling like they're going through a series of cold and mechanical transactions, they'll feel involved in an experience that only you can offer and will come away with good memories of you. Speaking of which: e-commerce copywriting doesn't end when a purchase is made. Just as the way you write microcopy is important, so is the way in which you write the confirmation e-mail. It's an opportunity to leave your customer with pleasant and positive memories about you, which could help to clinch another sale.