While online shopping was already growing quickly before 2020, when the pandemic suddenly forced us all to stay at home, buying things on the web became part of our everyday routine.
This new social landscape caused alarm bells to ring at businesses, and they rushed to adapt as quickly as possible to people's new needs. Even today, with the pandemic much less disruptive than it was, online shopping has remained at very high levels, and brands have increasingly integrated this digital market into their business plans to ensure they remain relevant and competitive. However, although the trend is now widespread, many small and medium-sized businesses still have not yet taken the plunge and embraced e-commerce.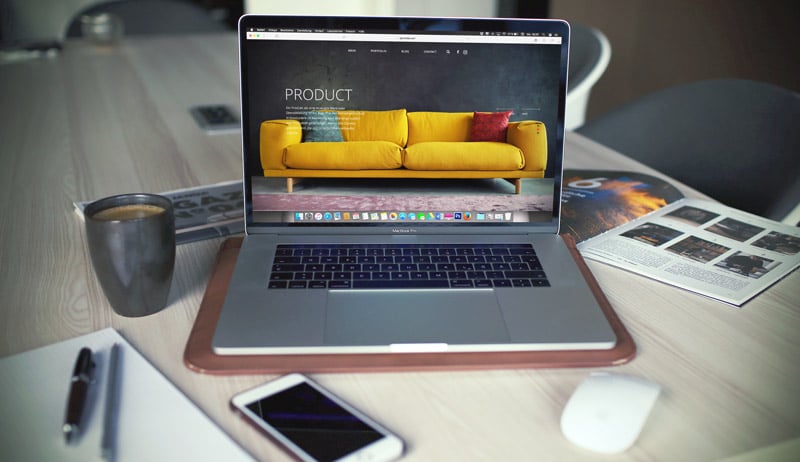 It is vital that SMEs take on this challenge, to keep relationships with customers alive even when physical contact is impossible. Indeed, creating an online shop not only helps to bolster sales, but also provides an omnichannel purchasing experience that strengthens and maintains links with people.
What is e-commerce and what forms does it take?
E-commerce is short for 'electronic commerce' and refers to any business model where companies sell their goods on the internet and customers buy them using contactless methods, i.e. without having to go to the shop to complete the transaction.
For businesses, this technical definition can be summarised in just one word: opportunity. According to statistics that emerged from a study conducted by PayPal after the pandemic struck, two in three (67%) SMEs now accept online payment, and around 47% only started using this method after March 2020. More generally, electronic commerce is predicted to account for 22% of all retail sales by 2023, and in 2021 there were already 2.14 billion digital consumers. This is therefore a well-established phenomenon, and firms must update their business models if they are to take full advantage of the new market opportunities.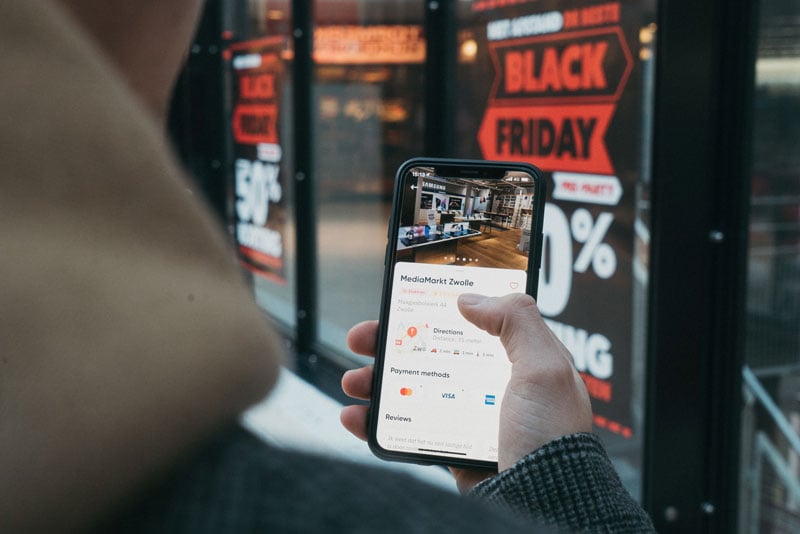 Online shops can work in a vast array of sectors, selling both tangible products and intangible services. There are various models of e-commerce which vary depending on who is buying and selling, and it is vital to know which macro-category you are in so you choose the correct strategy.
Business to Consumer (B2C): where companies sell their goods to individual customers.
Business to Business (B2B): where companies offer their services to other businesses as suppliers.
Consumer to Consumer (C2C): where consumers sell goods to other consumers, for example on platforms like eBay.
Consumer to Business (C2B): where consumers offer their services to a business, for example a photographer licensing a photograph.
Creating a successful online shop is not as easy as it seems.
You need a thorough understanding of your market and target audience if you are to offer the best possible purchasing experience. These first steps may be tricky, but you will soon reap the rewards.
The main benefits for SMEs
We live in an era where the growth of e-commerce is making accessing international markets increasingly straightforward. Technological progress has also improved logistics, allowing goods to be distributed more quickly and at a lower cost. Globalisation may present SMEs with many challenges, but the benefits and opportunities it provides are enormous. Let's take a look at some of them:
Global audience. As we mentioned above, e-commerce allows you to expand from a local to an international target audience. The web makes it easy to overcome geographical borders and meet the needs of different people.
Low barriers to access. Businesses taking their first steps in the world of e-commerce have fewer obstacles to success than ever. Even complete novices can do it using the numerous platforms that have been developed over the years, allowing you to set up an online shop from scratch and providing assistance with both delivery methods and payments. Plus there are businesses like Amazon and eBay, where you can set up a shop on their platform and start selling your products immediately.
Costs. Building an online shop certainly demands a major investment of time and resources, but once you have automated the sales and logistics processes you reduce the need for additional staff or pointless steps. The resources saved here can instead to used on marketing or for further improving the purchasing experience.
Revenue stream. Another advantage of the automation provided by e-commerce is the potential for a constant income stream. While physical stores are tied to their opening hours, online shops are open 24/7, with the same quality of service.
Data. One huge advantage of developing an online shop is the quantity and quality of the data you generate. By looking at users' purchasing behaviour, you can improve customer engagement everywhere from browsing through to the final transaction. In addition, the detailed information you receive on your audience allows you to optimise your customer loyalty processes and your campaigns to attract new clients.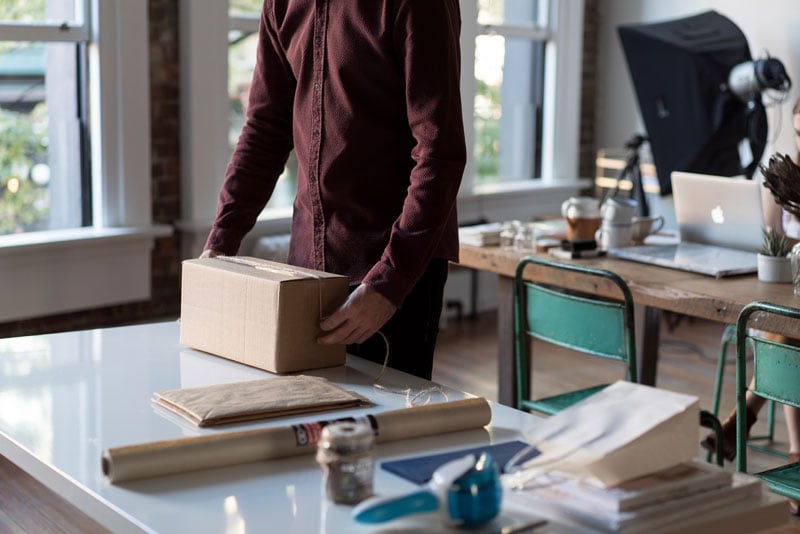 An online shop therefore offers numerous opportunities that SMEs simply can't afford to miss out on. At the same time, however, it is important not to consider the online store as a stand-alone service or the sole solution for achieving success. Instead you need to balance all the different aspects and create an omnichannel strategy, i.e. one that uses multiple communication channels.
An omnichannel strategy: a bridge with the offline world
Concentrating on just one channel is unlikely to succeed. If you focus all your attention on your local shop your audience will be very limited, and if you only invest in an online platform you risk losing those customers who are used to real-life experiences when making their purchasing decisions.
The ultimate aim for an SME should be to create a unified ecosystem that seamlessly blends online and offline. An omnichannel solution is ideal for keeping relationships with customers alive and providing them with the full brand experience.
So what does this mean in practice?
It means creating a system that allows people to come into contact with the business in multiple locations (both digital and physical) where they can also make purchases.
From chatbots on your website and discussions on social media to speaking to an assistant in a shop, every encounter can be turned into an opportunity. Businesses with good control of the customer journey will then stand out in a person's mind when they come to choose between one product and another.
Optimising the bricks-and-mortar store should play a key role in your strategy. Showrooming – where a customer sees the product offline, but then completes the purchase later through the online shop – is relatively common. You need to turn your shop into a stage, where the products are the lead actors, responsible for amusing, exciting and astounding customers in an unforgettable atmosphere. They may not buy anything immediately, but you will be so well lodged in their mind that this memorable experience will come back to them when they are ready to choose a product. It is at this point that the online shop's user experience or content marketing on social media come into play, making the journey to the sale as simple and convenient as possible.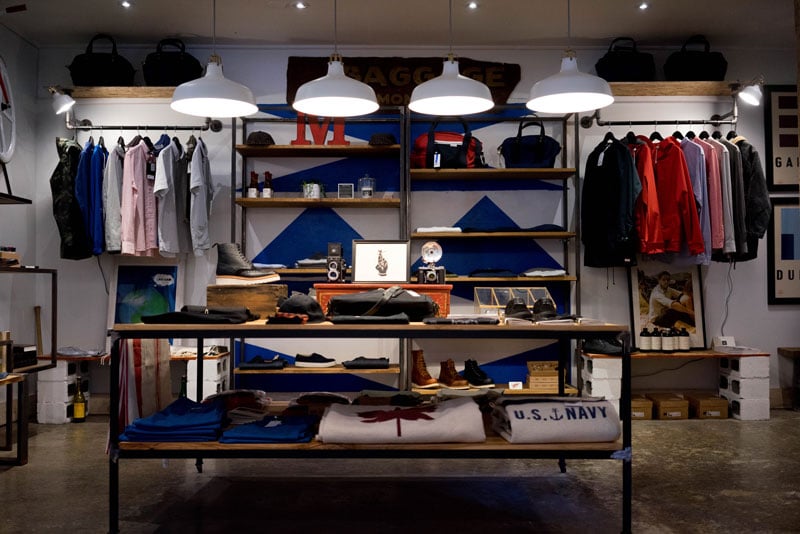 The pandemic has accelerated a change in purchasing habits that had already been happening for some time. Online shops have become part of our everyday life, and therefore warrant attention from all businesses. Offering multiple points of contact and various purchasing opportunities is sure to be a winning strategy.
It is interesting to note that one of the biggest trends of 2022 is 'buy now pay later', i.e. payment in instalments, but with no added interest (for example the phenomenal growth of Klarna, which recently also acquired the Stocard platform). This provides further evidence that customer convenience and the quality of all aspects of the experience must be prioritised if a business is to succeed, both online and offline.