Social media has turned the hierarchies that used to dictate the market upside down.
Power has shifted from the top to the bottom, and the fate of businesses now lies in people's hands. Since the advent of the internet, and web 2.0 in particular (focused on sharing between users) people are much better informed, influencing them is more complicated and building loyalty is more difficult.
In this context, how can marketers take advantage of social networks to benefit their company? This is where social media marketing comes in, one of many tools available to brands that enable them to stay in touch with their customers and engage them using inbound marketing strategies, enticing them with useful and interesting experiences and content rather than intrusive, repetitive advertising.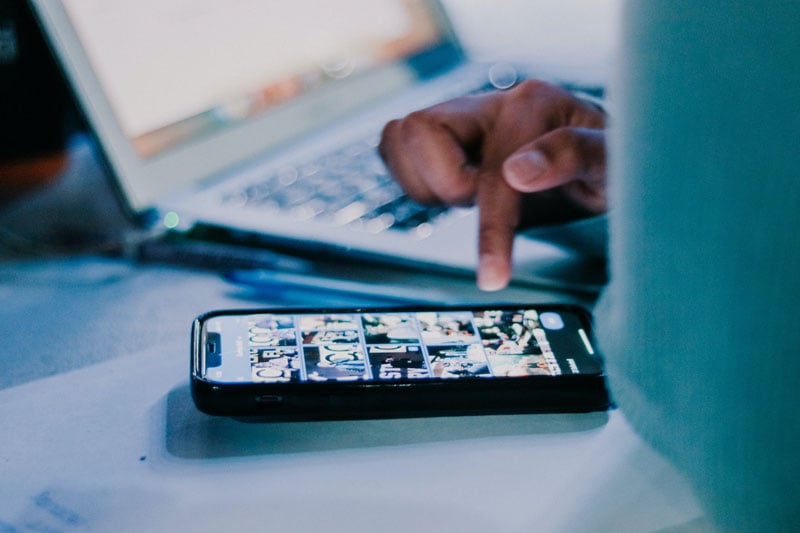 What is social media marketing?
Before we analyse social media marketing, let's take a step back and look at the context.
Social media is the part of the infosphere dedicated to communicating with one another in a social context, including conversations, comments, interactions and general relationships. It provides a way for people to enter into dialogue with one another and exchange information or content online.
Social media developed faster than any other sector in the history of the world, even quicker than the internet itself. While the internet reached one billion users in its first ten years of being publicly accessible, Facebook reached two billion in more or less the same period. According to Statista, in 2019 there were 53 million active social media users in the UK, with a total penetration rate of 78% of the population. Given that people spend on average almost two hours a day on social networks, and many use more than one, it is no wonder they became such an incredible marketing opportunity.
Businesses had to adapt quickly to this change and the new marketing methods it opened up, such as the countless new possibilities afforded by the enormous quantity of data users provide on their profiles. Whether you are a small local business or a global brand, the statistics above clearly demonstrate that people nowadays live in interconnected social media environments and forge most of their relationships there, both with people and with brands.
Social media marketing (or SMM) is something that all businesses can do to make the most of this context. It is a form of web marketing that uses social media to achieve marketing and branding objectives. Viewed more broadly, SMM is fast becoming one of the cornerstones of brand storytelling and an integral part of wider content marketing strategies. The aim of SMM is to create engaging content to support the customer-business relationship and improve the exposure and perception of the brand. Social media provides a unique opportunity to talk to customers directly and in person, something that is usually impossible in traditional channels. This does not mean that social media marketing can replace traditional marketing: instead it should be integrated into a wider strategy and into the business' various activities.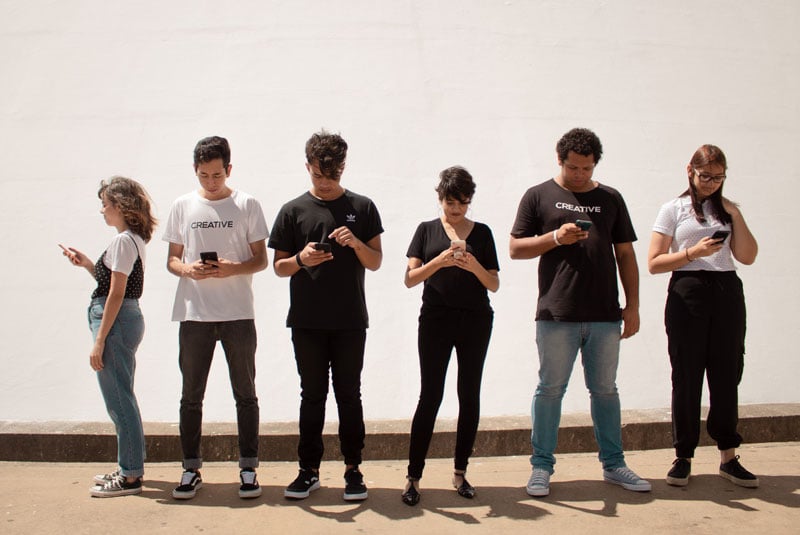 Why investing in social media is so important
At this point you may be tempted to create a social media profile for your brand on every platform out there; after all, if that's where the people are, you need to be there too. However, as a marketer you need to look at your situation, perhaps through a SWOT analysis, and work out how to optimise your investment and effort. It's not enough simply to be on social media, you have to do it in a way that is meaningful both for people and for the company.
Long before you start contacting influencers to sponsor your business, you must have a clear idea of your brand's mission and vision and decide how you want people to see you, what personality you want to promote on social networks and the content or messages you want to communicate. As Brian Kramer made clear in his theories on human-to-human marketing (he sees each marketing relationship as an exchange between people, going beyond the classic distinction of B2B or B2C), even if you have a company logo as your profile image, the relationship you instigate with users must be as honest, engaging and – most importantly – human as possible. As Maslow explains in his hierarchy of needs, social networks were not invented for businesses, but to help individuals become part of a community and to satisfy their need to forge human connections. Specifically, people use social media for a combination of the following reasons:
We are social beings, and as people we love socialising both instinctively and by necessity;
We need to express ourselves to create our identity and be recognised socially;
We look for people similar to us to share our passions and interests;
Social media gives us access to a vast amount of information that we can trust, because it comes from people like us or directly from businesses.
Only once you have understood the forces that drive people to use social networks can you work out how best to invest your company's resources and which areas to focus on. Each social media marketing activity can lead to three major benefits: developing the brand, generating revenue and providing customer service.
Benefit 1: brand development
SMM is crucial for improving your brand's image – social networks should be used by companies to highlight and consolidate all the work they do on their products. However, brand awareness is not the only purpose of this activity: forging meaningful relationships online also helps to improve brand affinity – the link between the brand and people – and brand equity, in other words the business' value and strength on the market.
Benefit 2: generating revenue
The second key objective that can be achieved through SMM is revenue generation. Choosing the right online strategy can directly boost sales, increase lead generation and improve the effectiveness of your marketing.
Benefit 3: customer service
Finally, investing in social media has the added advantage of enhancing the customer support you provide. Improving customers' experience of dealing with the brand is extremely important, and adding social media to the mix makes the service and the support you offer more efficient. Your readiness to respond to people's requests effectively can be a deciding factor in whether or not you achieve success online.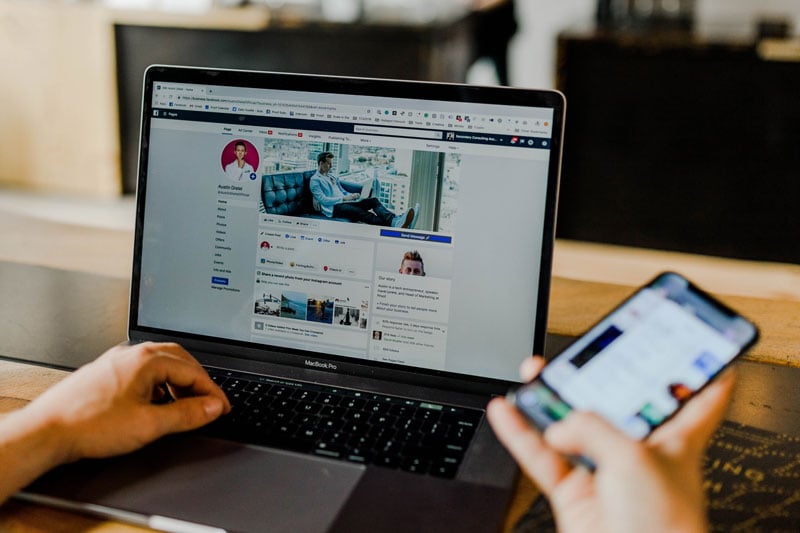 The five pillars of social media marketing
Navigating the various social media platforms requires experience and expert knowledge. However, if you are approaching the subject for the first time or still need to be pointed in the right direction, a good starting point is that social media marketing is based on five key pillars:
Strategy

Planning

Engagement

Measuring

Advertising
Before starting any SMM operation, you need a large-scale vision and a strategic framework to ensure you take the right decisions. This involves asking yourself which objectives you want to achieve through social media, which platforms you want to invest in to reach your target audience and what type of content you want to provide as a brand.
This strategy will provide a vital roadmap to help your working group meet its targets.
Indicators and objectives
The first thing you need to do is define your KPIs (Key Performance Indicators), the aspects that allow you to state categorically whether or not your strategy has been successful. They need to be chosen carefully, using the acronym SMART: they must be Specific, Measurable, Achievable, Relevant and Time-based (i.e. with defined timescales).
Planning
Once you are sure of where you are and where you want to get to, it's time to start planning. Sharing content is easy, but you need to be sure which format you will use and when and how you will publish your posts. A key tool at this stage is a publishing schedule, which social media managers can use to list the content month by month to ensure that posts are evenly distributed.
Listening and social engagement
Once you've put your content online, you need to start thinking about the interactions between customers and the brand. This requires listening and engagement, and your aim is to keep relationships with people alive and make the brand appear human and on their side. For this you need a clear idea of the tone of voice you defined in your strategy, so you know how to respond without straying from the brand's image and positioning.
Analysing performance
The fourth pillar of social media marketing is analysis, which combines the listening conducted in the previous stage with studying the data collected from the interactions on social networks. Which users are you reaching? Which hashtags or words are they using most? What level of engagement have you achieved? And what dialogue has the content inspired?
Advertising, ads and marketing campaigns
The final crucial element of SMM is advertising. Social media ads allow you to expand your target audience and increase your brand awareness, and creating targeted campaigns can help you reach specific groups of people, divided up based on their interests on the various platforms.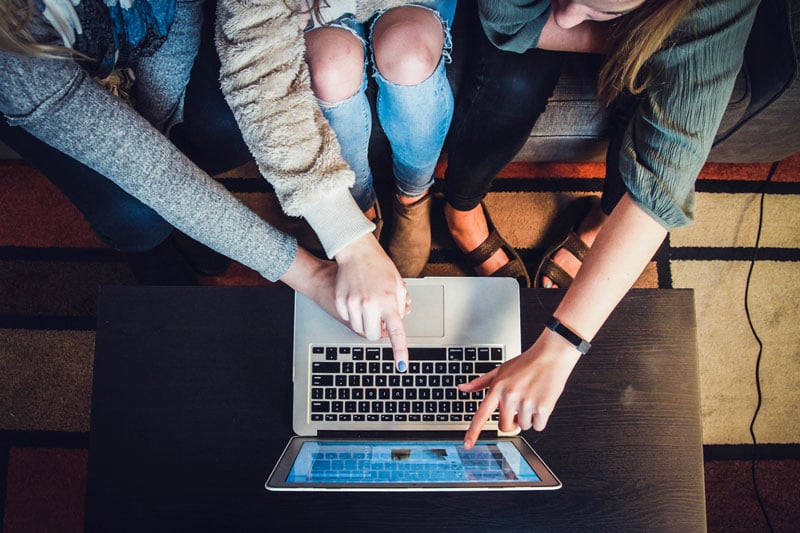 The links between social media marketing and SEO
As we've seen, social media plays an important role on the web, but how much influence does it wield in SEO terms?
Search Engine Optimisation is a term used to describe the various techniques and tools employed to improve a website's ranking in search engine results. This concept has evolved greatly over the years, and people are now even talking about Search Environment Optimisation instead, as the factors that influence the ranking have become more and more wide-ranging. The role of social media in this area has always been ambiguous, ever since the former head of Google's webspam team, Matt Cutts, said in 2014 that Google treated social media pages like any other webpage, without any direct influence on the ranking.
Without access to the search engine's algorithm, we have to take him at his word. But this does not mean that social media has no influence on SEO, merely that the correlation is indirect. Creating good content is likely to increase your popularity on social media, and as a result people will appreciate your articles and link to them on their sites too (one factor known to improve search engine rankings). In fact, social media marketing helps SEO in three ways:
The more shares you receive on social media, the more opportunities there are for people to see your content and create backlinks (other websites with links to yours).

Social media marketing helps to raise awareness of your brand and builds an audience, increasing the likelihood that users will seek out more detail on the brand's content or products, creating a relationship of trust and meaning they choose to browse your site rather than your competitors' pages.

Developing an effective SMM strategy also helps with promotion. Creating content that is genuinely useful for people on social media platforms and putting together a coherent content marketing strategy will have a positive influence on people and bring them closer to the brand. Indeed, it is worth remembering that people tend to use social media in their spare time, mostly out of interest or curiosity or as a hobby.
Although Google does not use social media as a direct factor in its ranking algorithm, it has been proven without doubt to have a positive effect on a brand's ranking in searches, and it remains one of the best methods for sharing content online.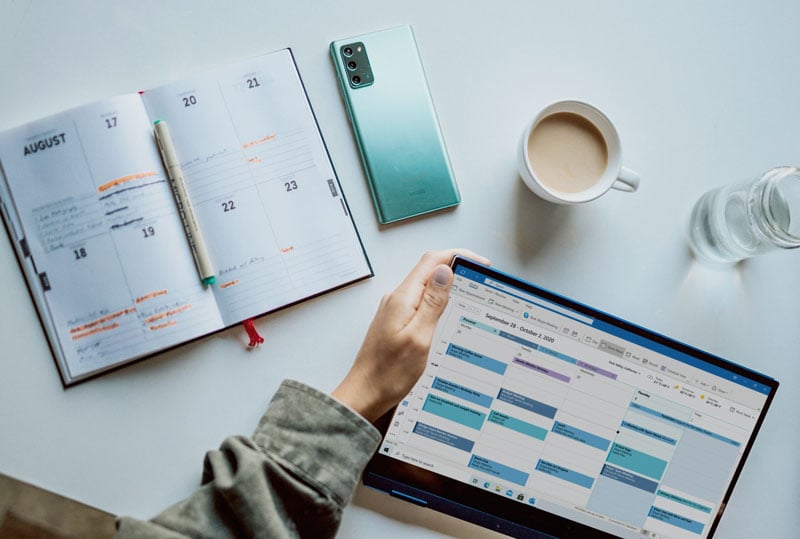 Useful tools for social media marketing campaigns
 The most useful tool for a social media marketing campaign is a hotly debated question in the social media world. As in many areas of marketing, the answer is 'it depends'. There is no perfect tool that meets all needs, and you will need to experiment with a few to work out which one best fits your requirements. There are many variables to consider. For example, it depends which social network you want to use, how many profiles your social media manager needs to manage, which objectives you have set, the budget you have available and the number of people involved in the various activities.
There are dozens and dozens of professional SMM tools online, and once you have worked out your priorities you can choose the best one for you, with the help of some free trials.
However, as a starting point, here are some basic tools that cover the various aspects you need to consider, and which are ideal for people just starting out in this area:
Facebook Business Manager: a management tool provided directly by Facebook to help you organise and monitor your activities, as well as place ads on your business Facebook and Instagram accounts.
Google Sheets/Excel/Numbers: a classic spreadsheet is always a social media manager's best friend during the planning stage. If you know how to make the most of the software you can create an organised and efficient publishing schedule, free of charge.
Canva: this is an excellent tool for managing the graphic design of your contents, ideal for beginners. The free version is perfect for small businesses or relatively simple projects.
Buffer: this is a very effective tool for coordinating and monitoring all your social media pages. The premium version is best, but even the free version allows you to manage up to three profiles, organise your publishing schedule and prepare up to ten posts in advance.
One last tool we'd recommend that is not directly related to managing or creating content is Feedly. In the social media world you need to remain constantly up-to-date on the latest trends and on the innovations in the field of SMM. Feedly brings together all the information you need in a single place.