We've already explained how e-commerce works and explored the various advantages of selling online together.
However, learning how to sell things and (most importantly) make money online is not as easy as some people think: if this is a business venture, you need to decide which product to go for, work out the price, choose a platform, launch marketing campaigns, and so on. Then there are those who sell only occasionally: for example, if you have a few items of clothing you no longer wear, how do you go about selling them or auctioning them off? We'll explain everything in this article.
Selling occasionally or trading: what's the difference?
The UK tax authorities divide the selling of goods into two categories: occasional sales of personal possessions and trading. In general, you are considered to be trading if you are selling items frequently and seeking to make a profit. It is crucial to identify whether what you are doing counts as 'trading' because it has an effect on the rules you must comply with. Let's have a look at the differences together.
Selling occasionally online
This is when you sell items you own and no longer want: for instance getting rid of garments you no longer wear to free up space in your wardrobe.
In this case any money you make does not have to be declared for tax purposes. However, things change if you start selling things on a continual basis, with the aim of making a profit – this then becomes a commercial venture, with different rules to adhere to.
Trading: when does it apply and what are the rules?
You are considered to be trading when you sell things with the aim of making a profit. The tax authorities will consider you a business if you sell products you create yourself or attend markets, and, if you earn above the trading allowance of £1000, you will need to declare your income and pay tax on it if you earn enough. An accountant will be able to explain exactly what you need to do and what bureaucratic hoops you need to jump through.
Now we've introduced them, let's look in more detail at the two types of selling to see how they work in practice.
Selling online as a business venture
Starting a business selling things online is certainly easier than setting up a bricks-and-mortar shop, but that doesn't mean it is straightforward: it requires a serious commitment both to your customers and to the taxman! Moreover, actually making money from it is not as simple as you may think. You therefore need to look carefully at every stage of the business process, starting with…
Choosing what to sell online
First of all, if you haven't yet made up your mind, you should work out what type of items you want to sell. It's worth doing a bit of research if you really want your investment to pay off. To start with, we'd recommend reading 17 Trending Products to Sell in 2021 (And Ideas for How to Market Them) on the Shopify blog, which gives you an overview of the bestselling items online. Quick spoiler: children's toys are in first place.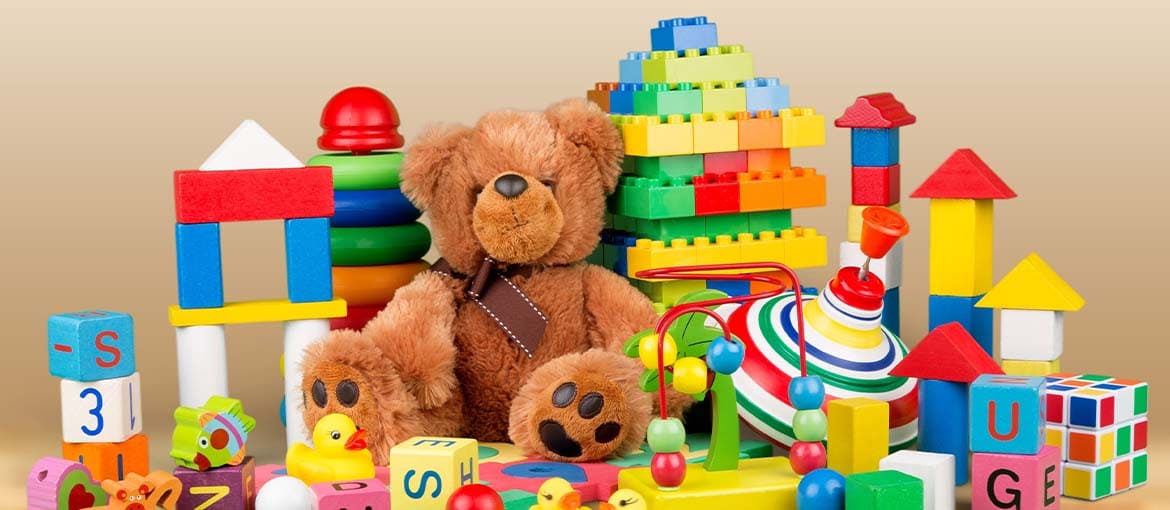 If, however, you already have a good idea what you want to sell, you can always survey how your potential customers would respond before starting your business using a simple test. In this video, Marco Montemagno explains how to work out whether there is demand for a certain product or service before you set up a business. All you need is an email address.
Launching a business
Assuming you get a good response from the market, what are the next steps to take?
Establish your business model: B2B or B2C? Warehouse or dropshipping? For more information on dropshipping, take a look at our guide Dropshipping: What is it? How do you get started? Everything you need to know (aggiungere link alla guida una volta che sarà pubblicata).
Complete all the required bureaucracy, with the assistance of an accountant.
Create an identity for your brand (both visual and verbal) to ensure it is recognisable and stands out from the competition – ask a marketing agency to do this for you.
Design your online shop, choosing from the various options available, including whether you opt for a proprietary website or an e-commerce platform.
Examine the sales rules, as the requirements for sellers (such as delivery times, availability, returns and refunds) can vary depending on the platform you use.
Launch marketing campaigns to create awareness of your products and increase conversion rates.
Now let's look in more detail at the process of creating your online shop – we have some advice you may find useful.
Creating your online shop
As we already explained in the article E-commerce: what does it mean, how does it work and how is it evolving? the first decision you need to take revolves around the type of online shop you want: would you like a proprietary website or would you prefer to use an e-commerce platform? We won't list all the advantages and disadvantages of the two solutions here, because you'll find everything you need to know in the article linked above. However, here are a few pointers:
Proprietary site
If you opt for an online shop tailored to your needs and designed by specialist web designers, you'll need to:
acquire a domain, then…

build your website from scratch.
This option allows you to fully customise your online store, and is worth considering if your website needs specific features that can only be managed via a content management system (CMS) that has been built to meet your requirements.
E-commerce platforms
There are also various platforms offering customisable website templates, which provide a quick, simple and affordable way of creating an online shop.
We've introduced some of these already. For example:
Shopify, one of the most popular platforms, which offers a range of 'mobile-friendly' themes for you to customise. You can manage everything securely from the platform, including orders, payments, shipping and marketing. You'll find all the information you need on pricing here.

Magento Commerce

works in the same way: you can build an e-shop, add the extensions you need and customise the pages using a drag-and-drop editor. Use the free demo to explore the platform.

PrestaShop

is another useful resource for creating online stores. Once again, you are given the opportunity to customise pre-existing themes, and the platform allows you to organise your products and orders and provides various statistics so you can monitor your work. Give the demo a go to explore its interface and functions.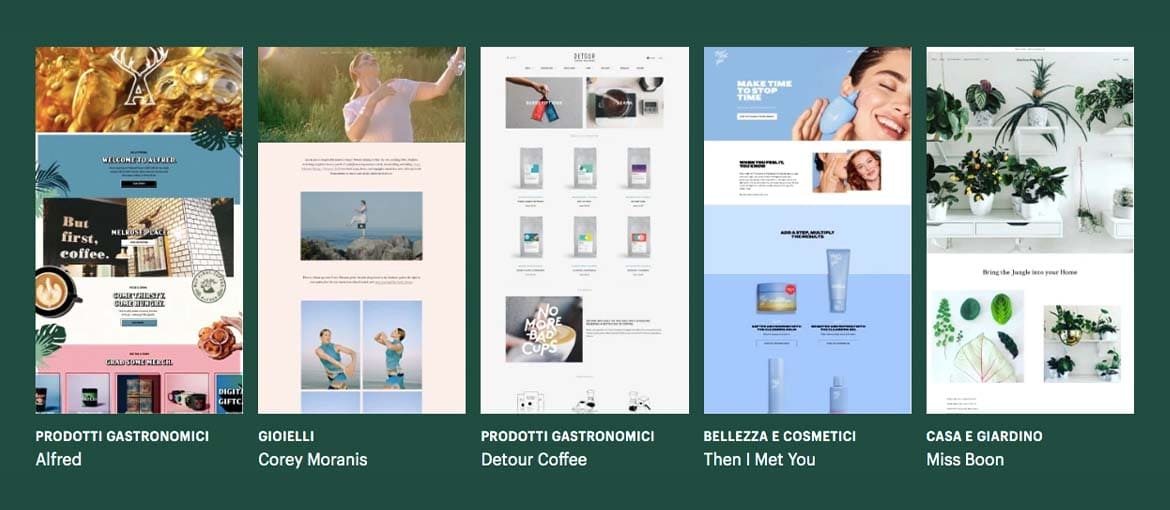 Another solution to look at with your web designer is using WordPress as a CMS and adding the WooCommerce plugin. Definitely something worth considering!
Selling as an individual
To sell on an occasional basis, you can take advantage of a series of popular and well-known listings sites. Simply publish your offer free of charge (although there may be a fee for certain services) and let interested customers find you.
eBay: you can either sell at a pre-established price – in Buy It Now mode – or set up an online auction. An auction works as follows: you set a starting price, a reserve price (the minimum amount you are willing to sell it for) and how long the auction lasts. You have up to 150 free listings a month, and pay a commission on every object sold. It is worth looking at the advice the platform gives to sellers: it is extremely valuable!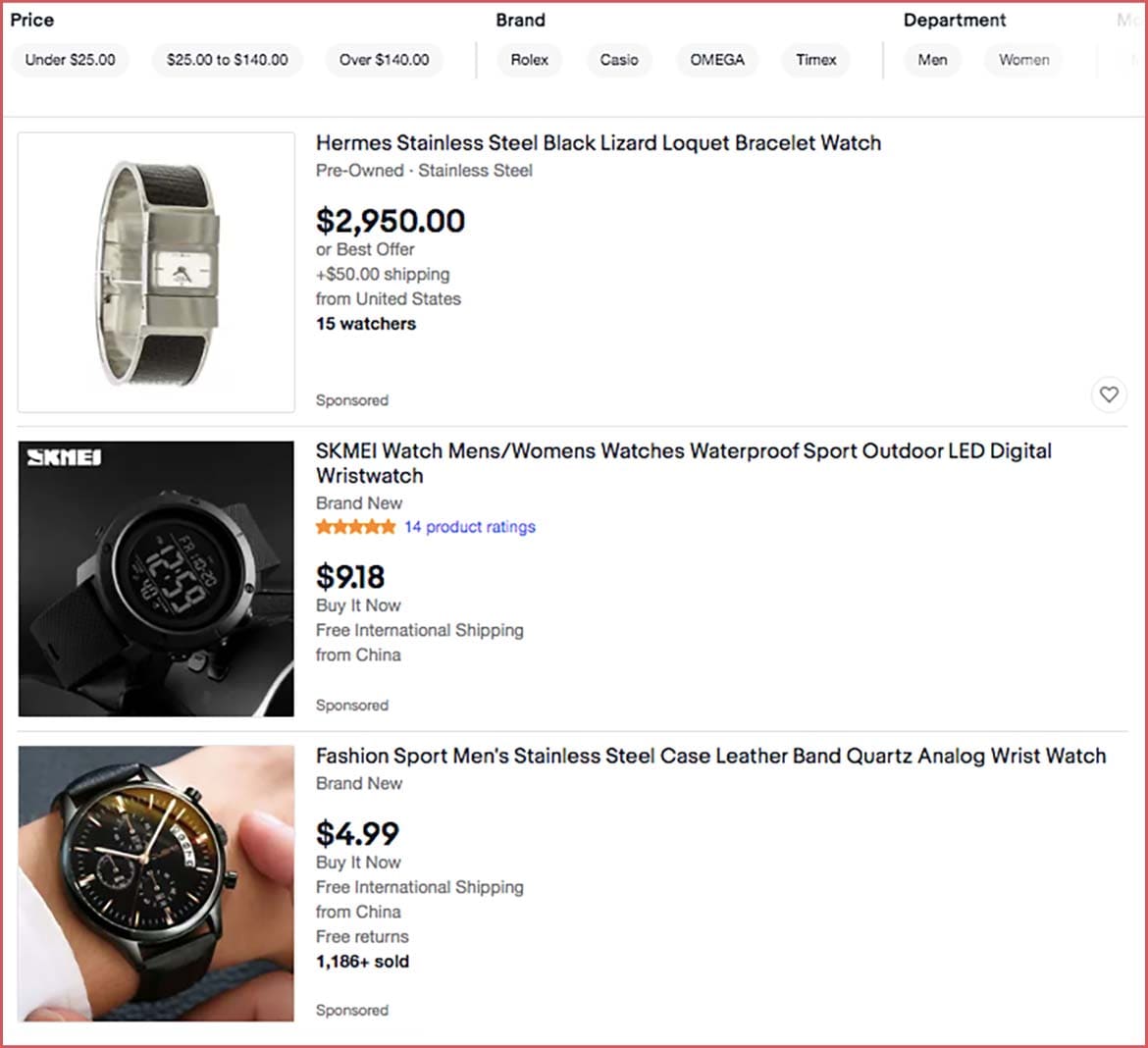 Gumtree is a listings site in the eBay group. All you have to do is register and follow a simple process to publish your ad free of charge. You can also pay to increase its prominence in the listings.
Shpock works a bit like Gumtree: you can sell any type of product, whether second-hand or new, and offer services. Listings are free to publish.
Etsy is the perfect platform for craftspeople, as it houses a vast array of handmade products. All you have to do to publish listings is register, but bear in mind that there is a small fee to pay for publishing adverts and a 5% commission on the sales price.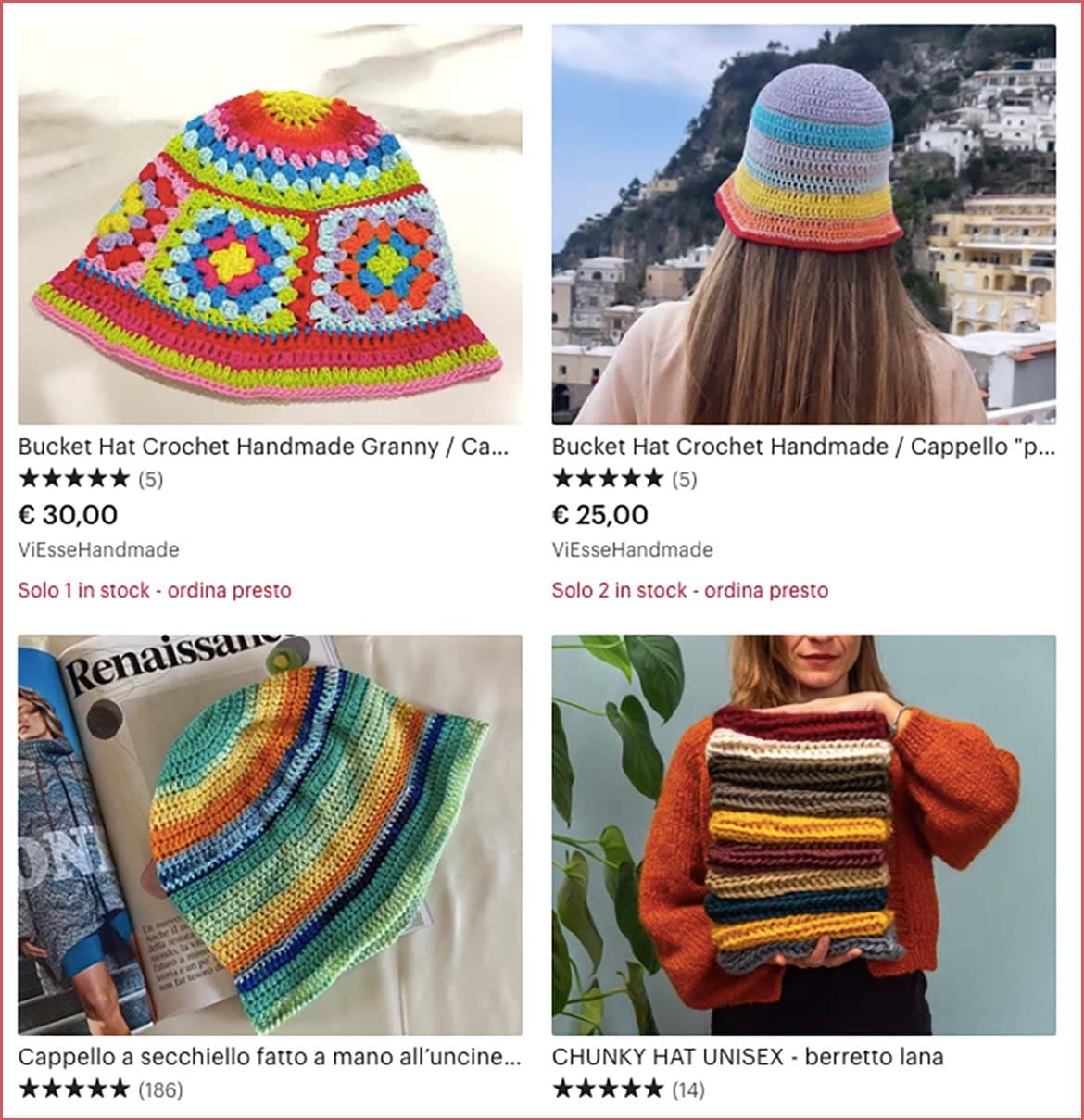 Other listings sites for selling specific items
Another option is to choose less generalist sites that focus specifically on the type of product you want to sell. For example, if you have a second-hand dress that may appeal to people who love fashion, targeting people with that interest may pay off. Here are just two examples:
Vinted

, a platform for second-hand clothes and accessories.
Exchange My Phone, a site for selling mobile phones you no longer use.
Selling on social media
As you are probably aware, the leading social networks like Facebook and Instagram also allow you to publish adverts for products to sell to their communities of users.
How to sell on Facebook
All you need is an account. The service is free, and is available both to companies – for example car dealers, estate agents, online retailers and wholesalers – and individuals who want to sell second-hand items on an occasional basis.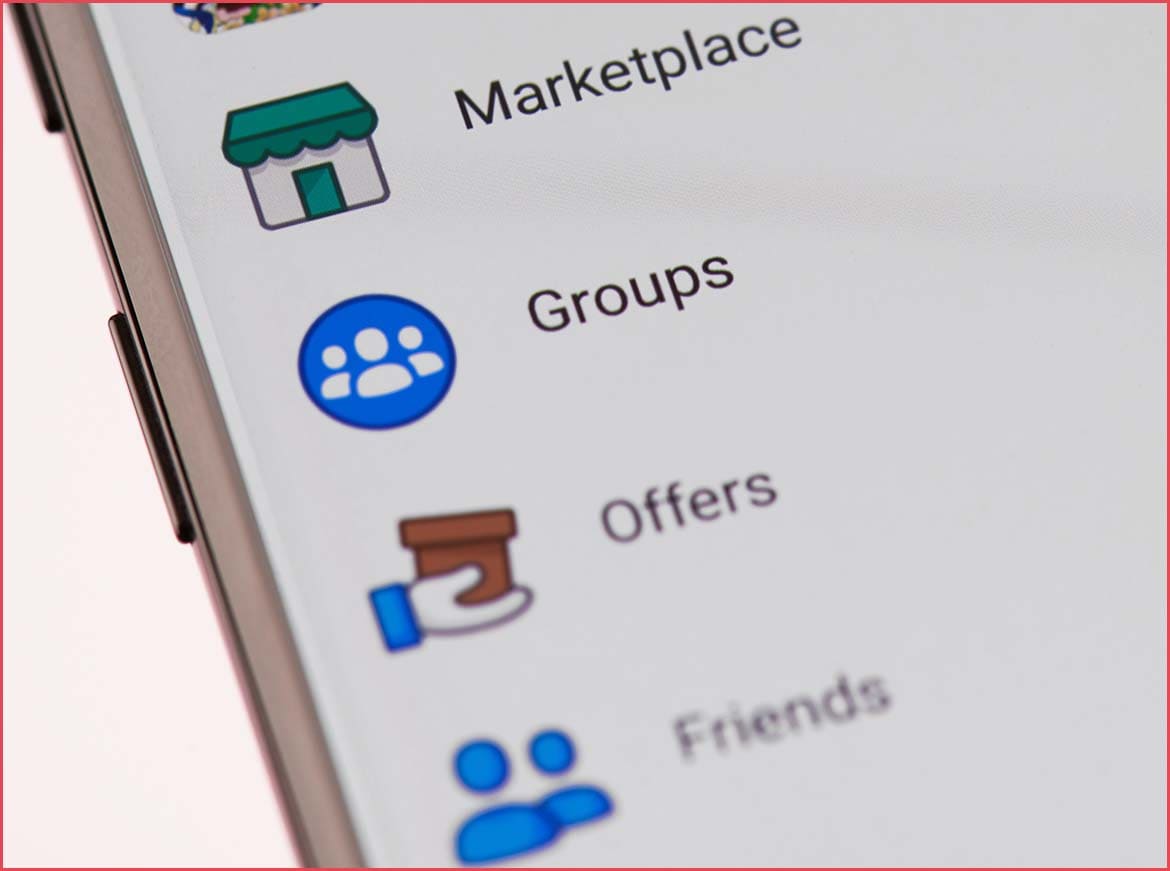 There are three different approaches you can take to selling on Facebook:
Use

Marketplace,

the section of the site dedicated to listings. You can find all the information you need on how to use this tool here.

Publish an advert in groups, if they allow you to do so.

Use the free Shop section available on every Facebook page.
How to sell on Instagram
You can create your own shop on Instagram too. The Shopping function is designed for companies with a business account, and provides you with a series of tools to sell products directly from photos or videos uploaded in your account. For example, you can create posts to highlight your items and add tags to them that will take people to your website. If you want to explore in detail how to sell items on Instagram, take a look at this small guide we've put together. (Questa frase in rosso, con relativo link, è da aggiungere solo una volta che verrà pubblicato l'articolo che abbiamo in programma).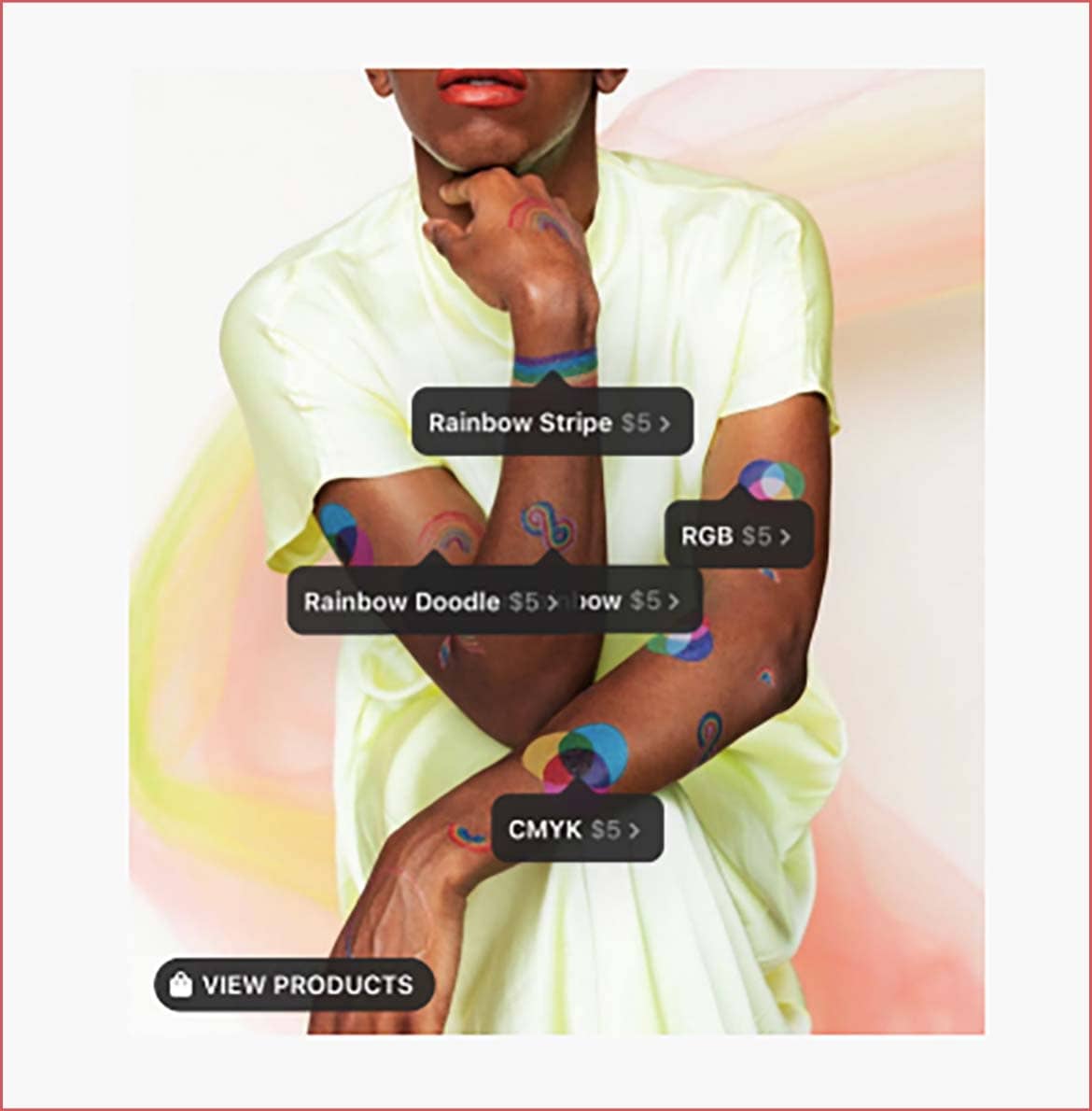 According to Instagram, "In a survey commissioned by Facebook, Inc., 81% of respondents said that Instagram helps them research products and services." This means there are lots of people on the social network looking for new products and emerging brands. And your brand could be one of them. So get a move on!